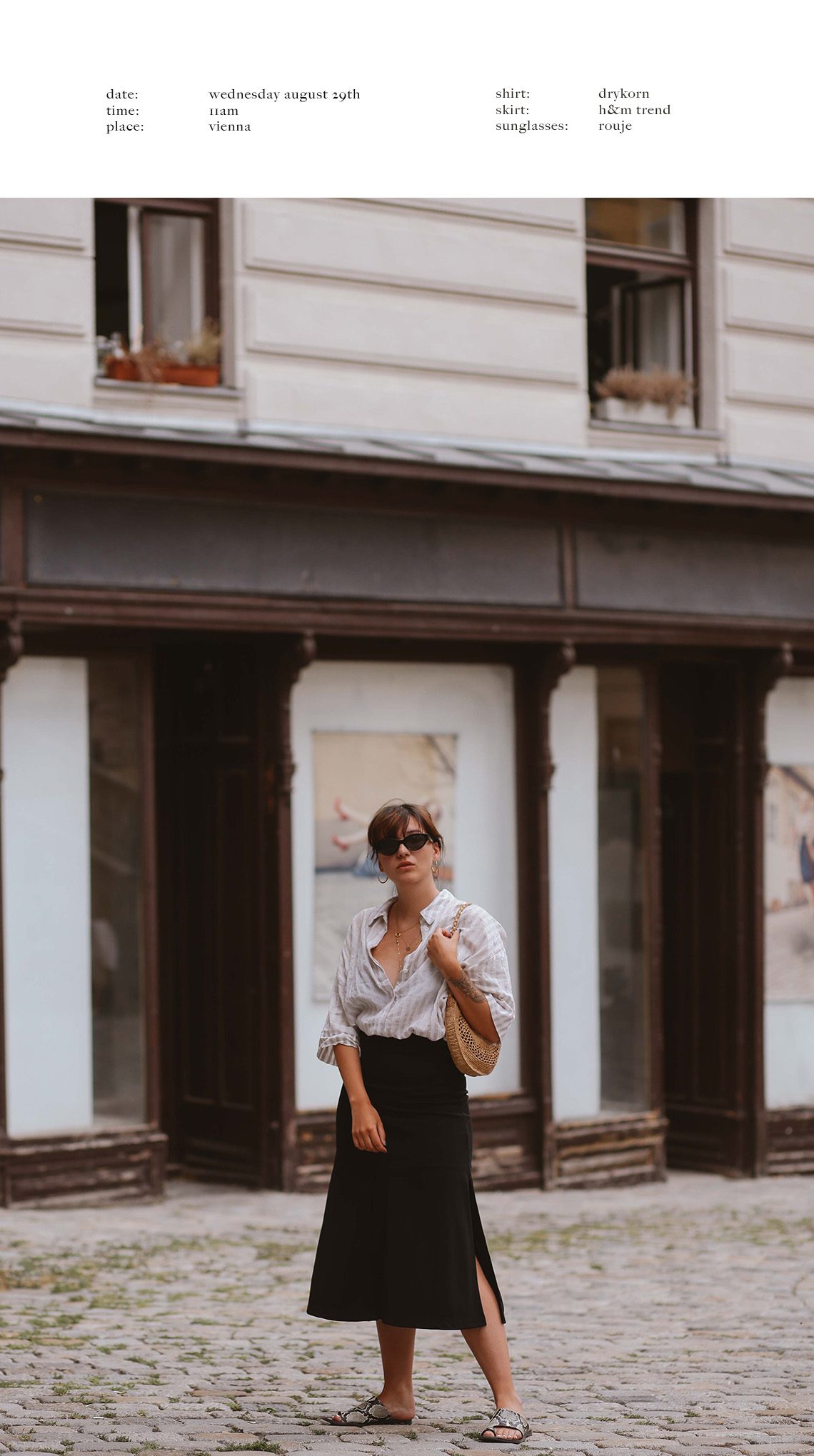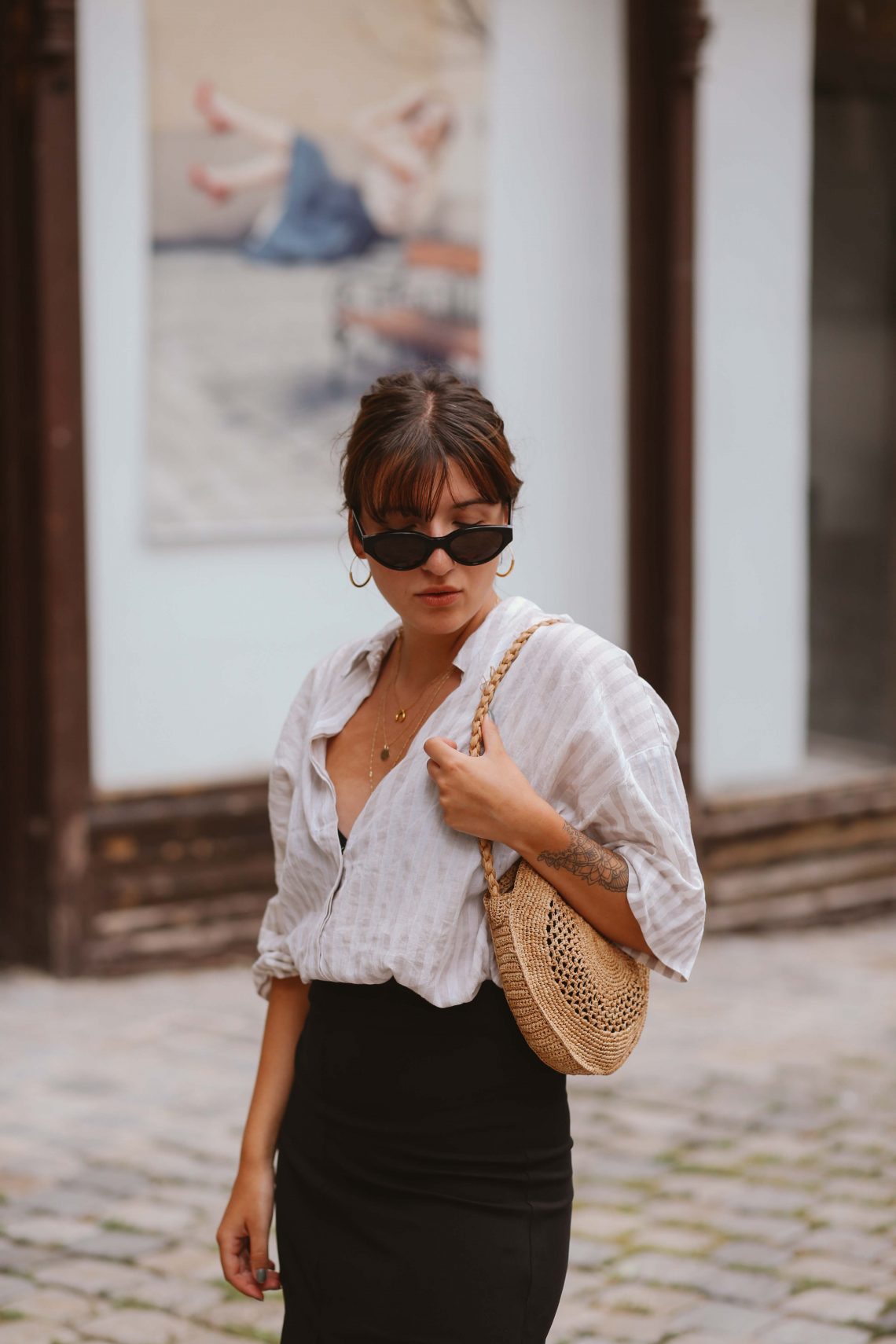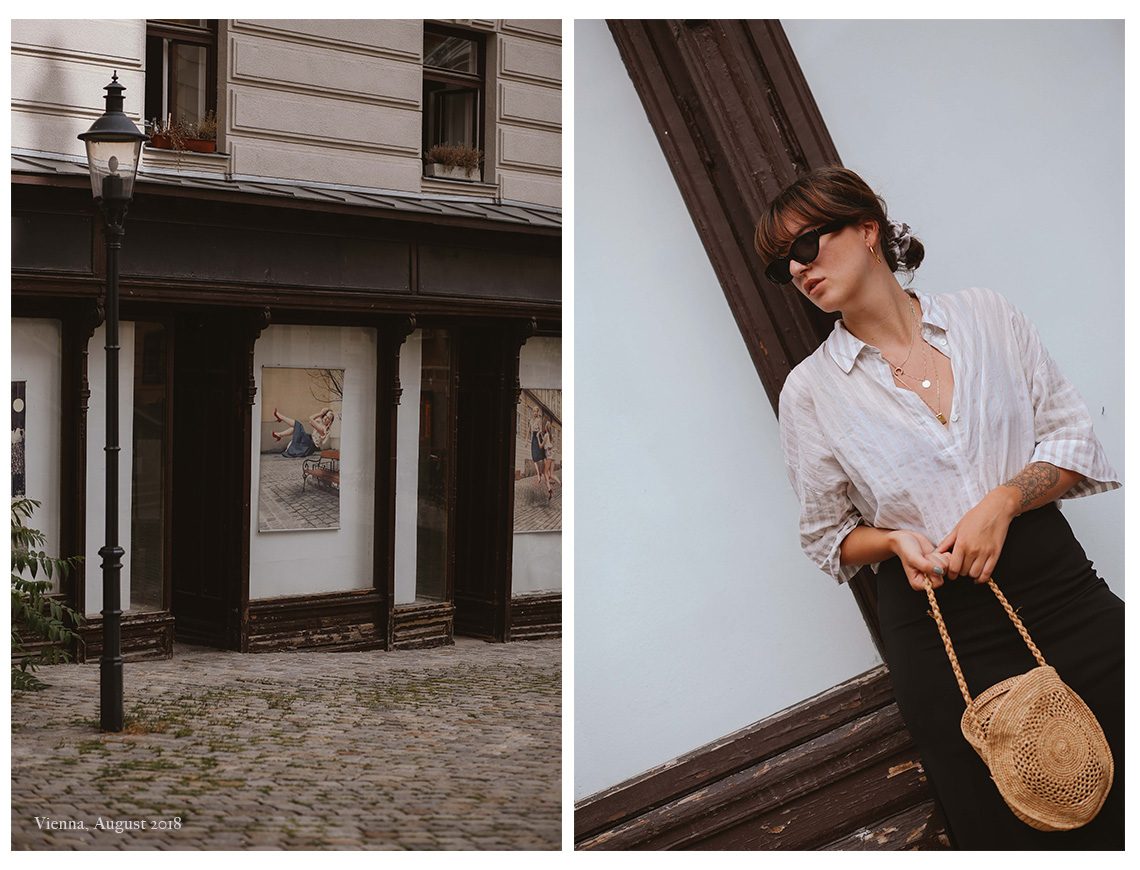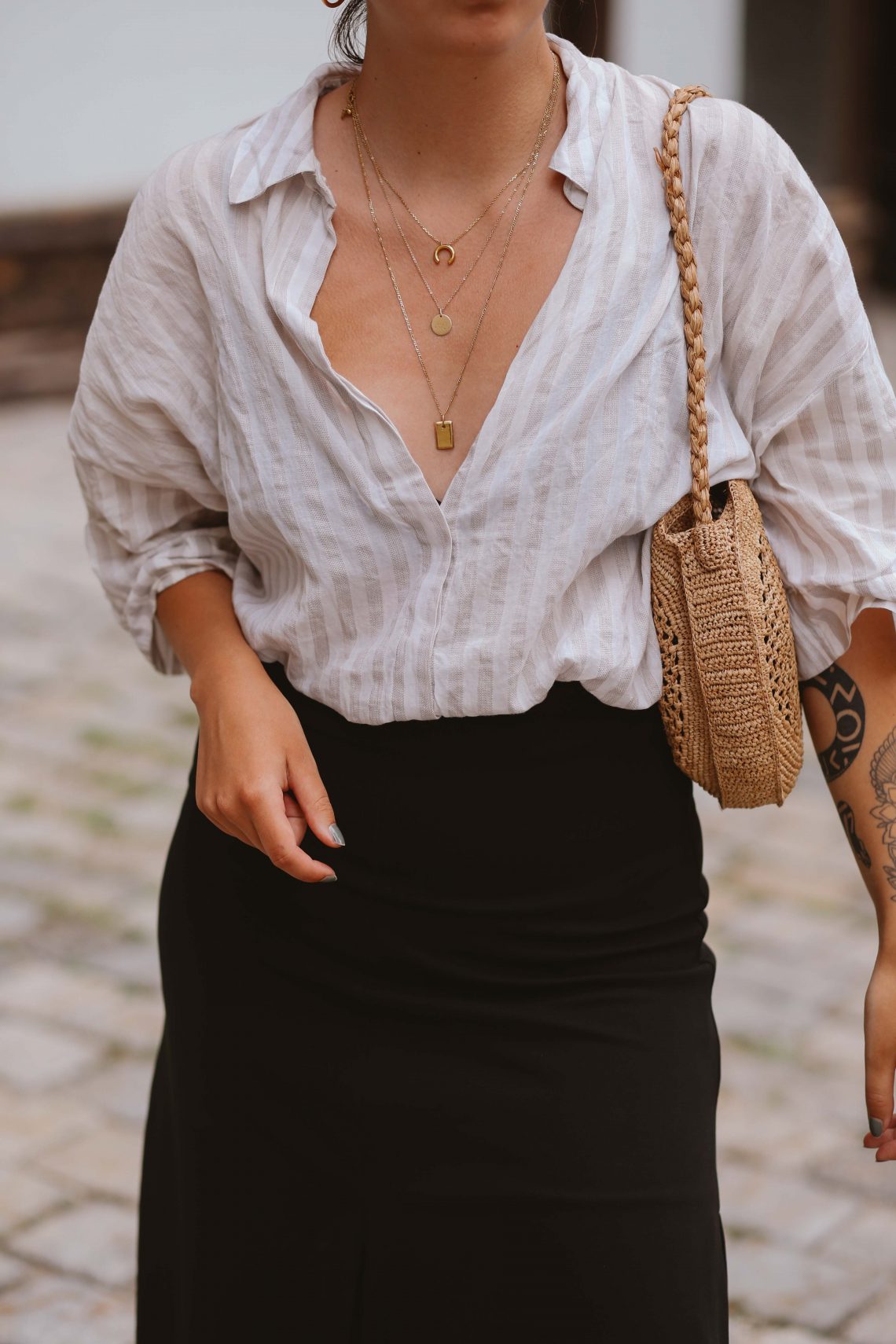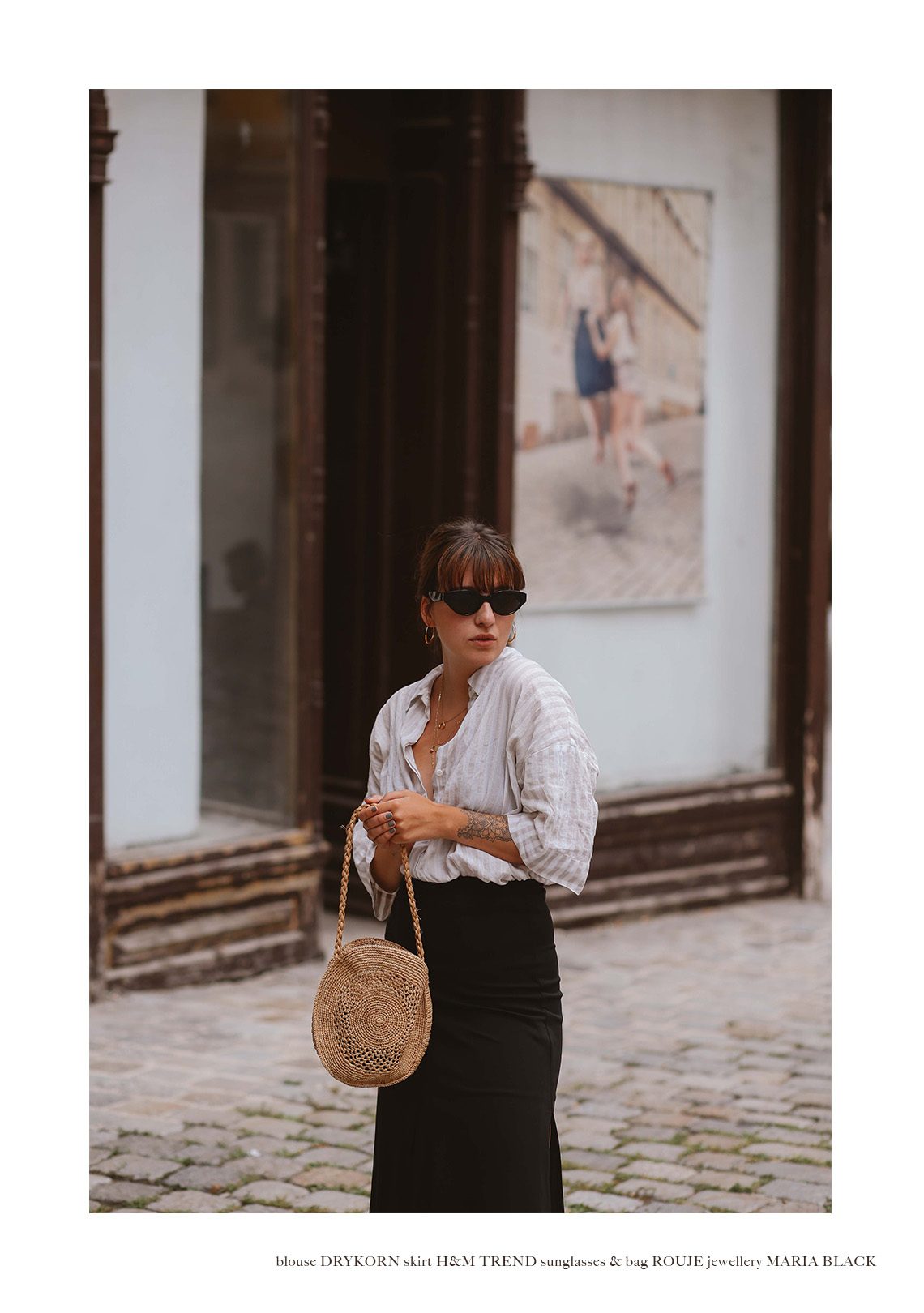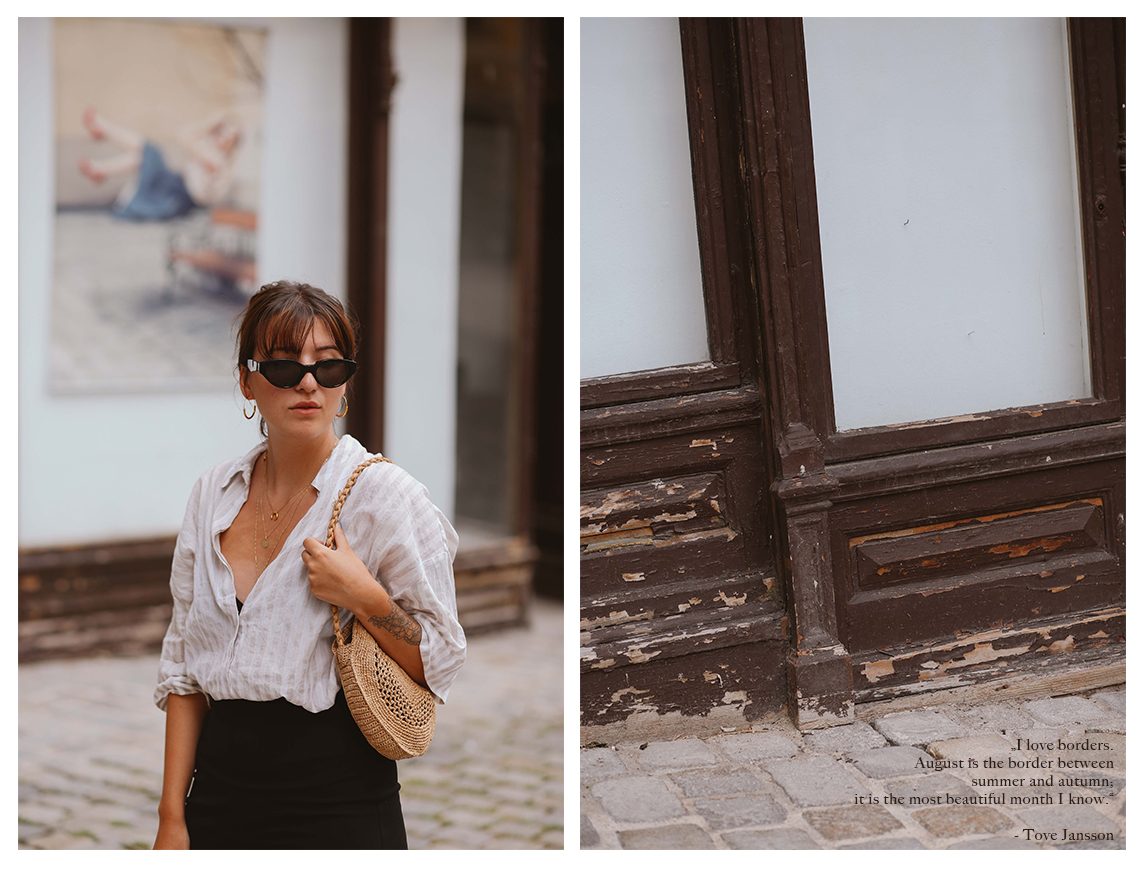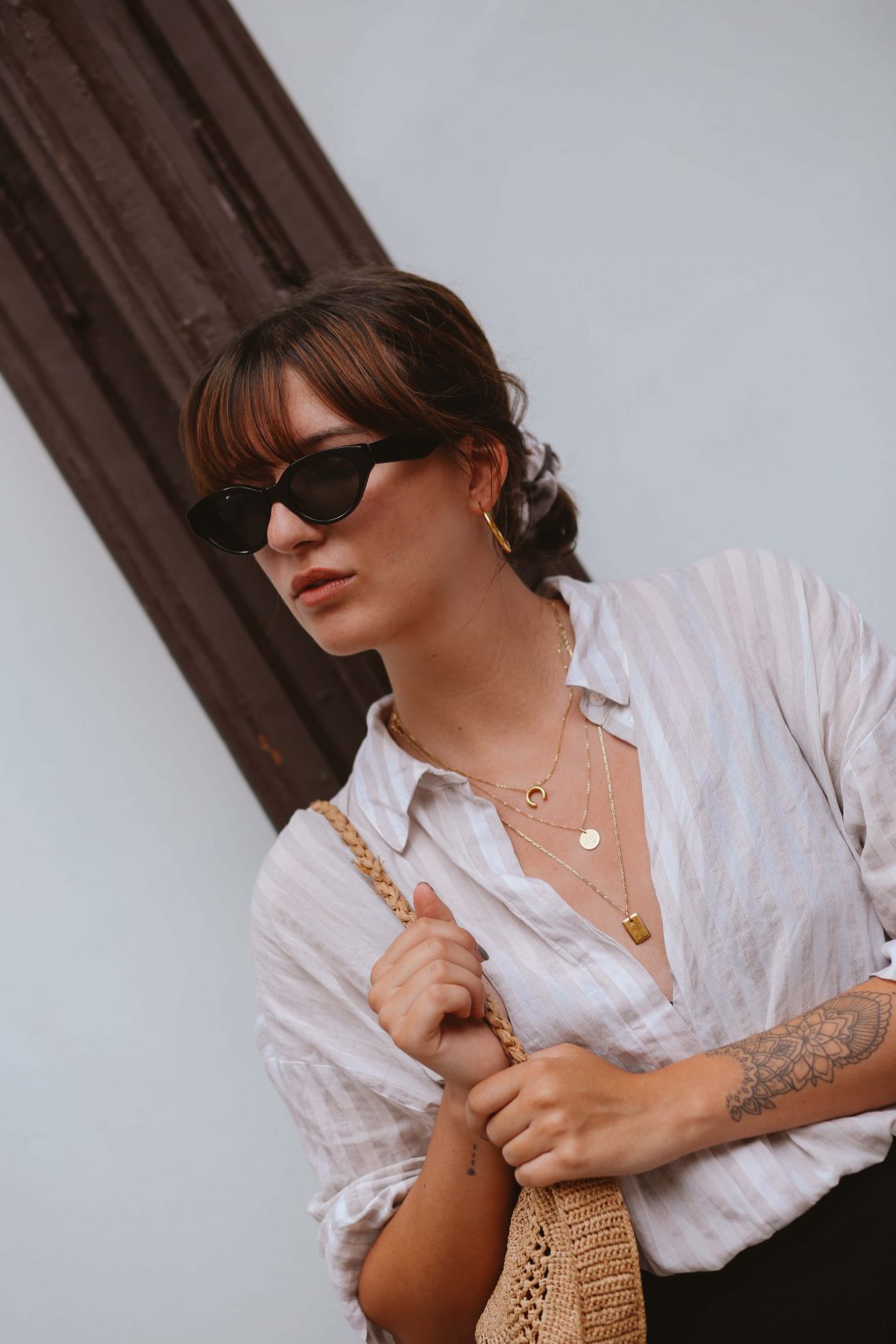 shirt c/o DRYKORN  |  skirt H&M TREND  |  bag & sunglasses c/o ROUJE
jewellery c/o MARIA BLACK  |  sandals c/o &OTHERSTORIES
I do realize that the caption of this blog post is very misleading indeed. This was not taken on an autumny kinda day instead it was one of those last very warm last summer days in Vienna. My stay in the city was so nice, not only did I get to see my older "baby brother" as well as my parents but I also got to stay in the 'Museumsquartier', which would have to be my very favorite part of the city. Wherever you go or look, everything is just beautiful. I love the architecture it makes me dream (read: romanticise about) of far forgotten times when people were transported by coaches and not cars. When people bought their groceries at the market and not at the big supermarket. And I can go on like this forever… but I won't. You can thank me later.
Now, yours truly would like to come back to the actual topic of this blog post. I have been obsessed with midi skirts lately. I have worn midi wrap skirts A LOT (proof: this all-black look and even on my birthday!) and then there is the midi skirt with a slip detail, similar to the one pictured above. What's still so high on my to-buy-list is a satin midi skirt in preferable off-white, dark red, forest green or any other natural color really. But it's harder than you think so I am still hunting. If you know anything please do help a desperate girl out here!

My personal tricks to transitioning the midi skirt into autumn
1. Wear it with a chunky knit because for starters chunky knits are the reason I exist. Bit dramatic but it's true. Plus they keep you warm and comfortable.
2. Color-coordinate your outfit. Think a dark red satin midi skirt (yes here we go again) and a dark red thin merino jumper to go with it. Wear it with a pair of ugly sneakers – if that's not you just a pair of white sneakers will definitely do the trick, too – to take off the elegant feeling of the look.
3. Wear it with an extra-long trenchcoat and a white blouse or a white tee. It's really about the trench and not the top, though. Either style it with a pair of cowboy boots (yes they are back and they are here to stay!!) or a pair of sock boots.

I am already looking forward to styling these looks myself in the upcoming weeks. Can autumn hurry up, please?