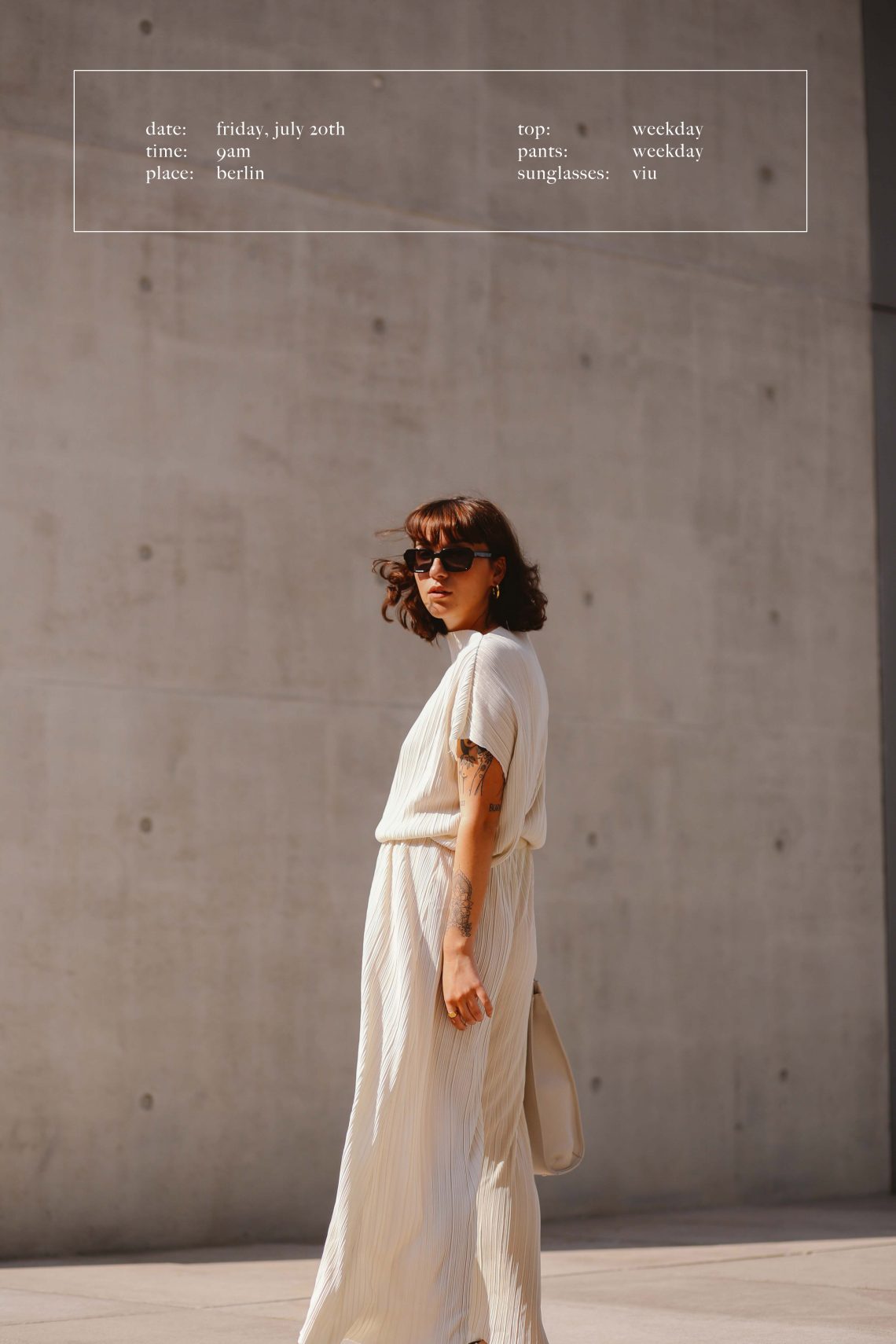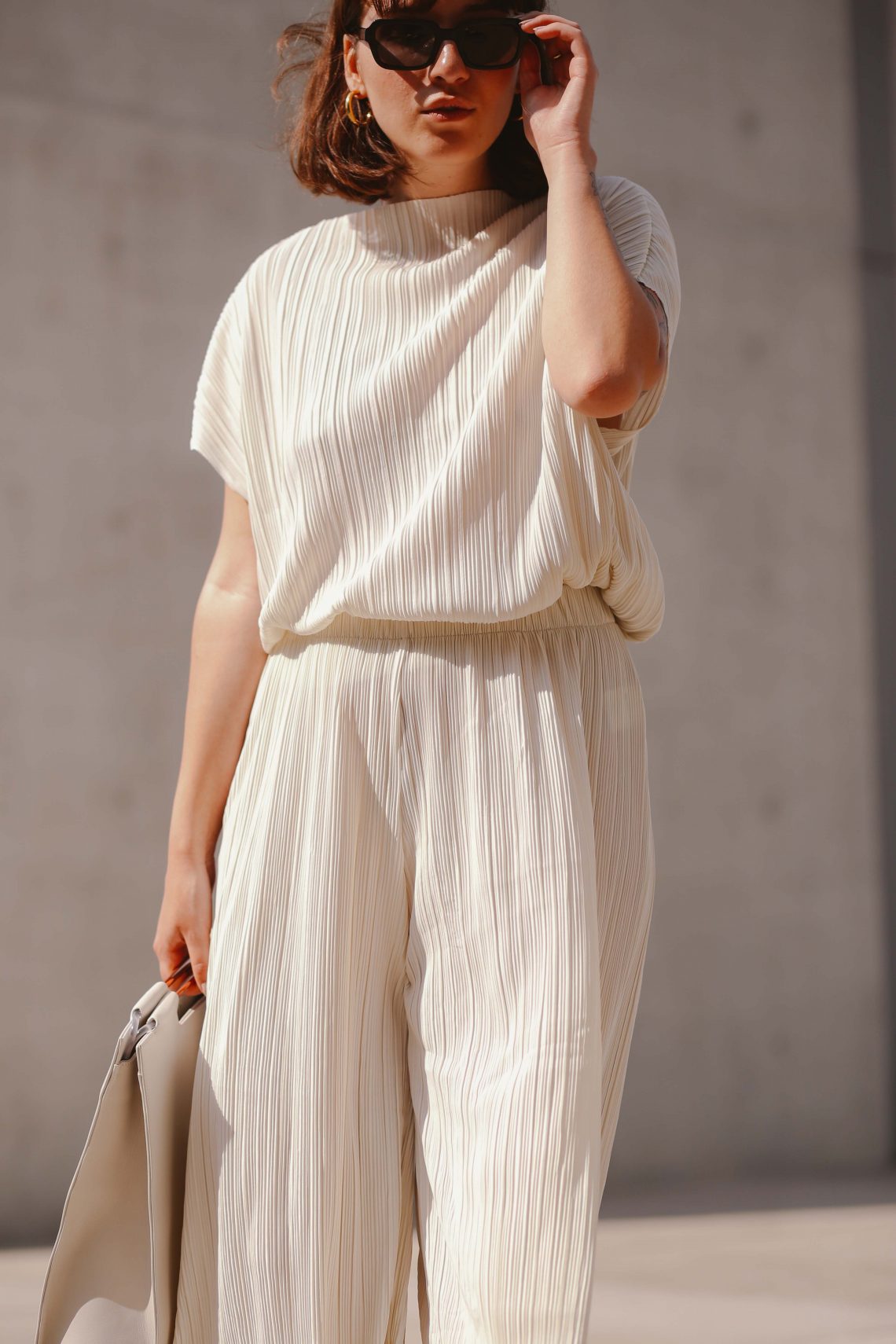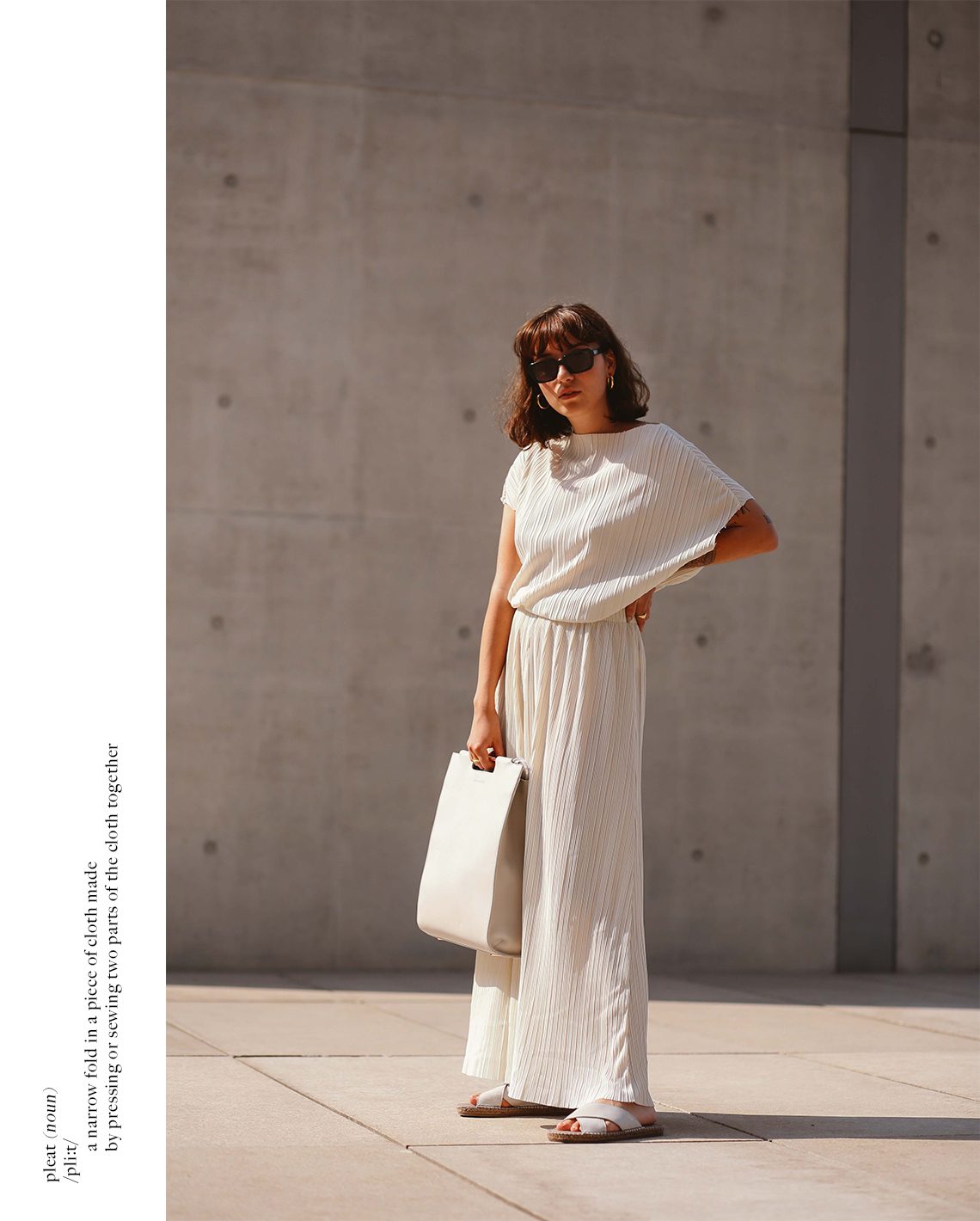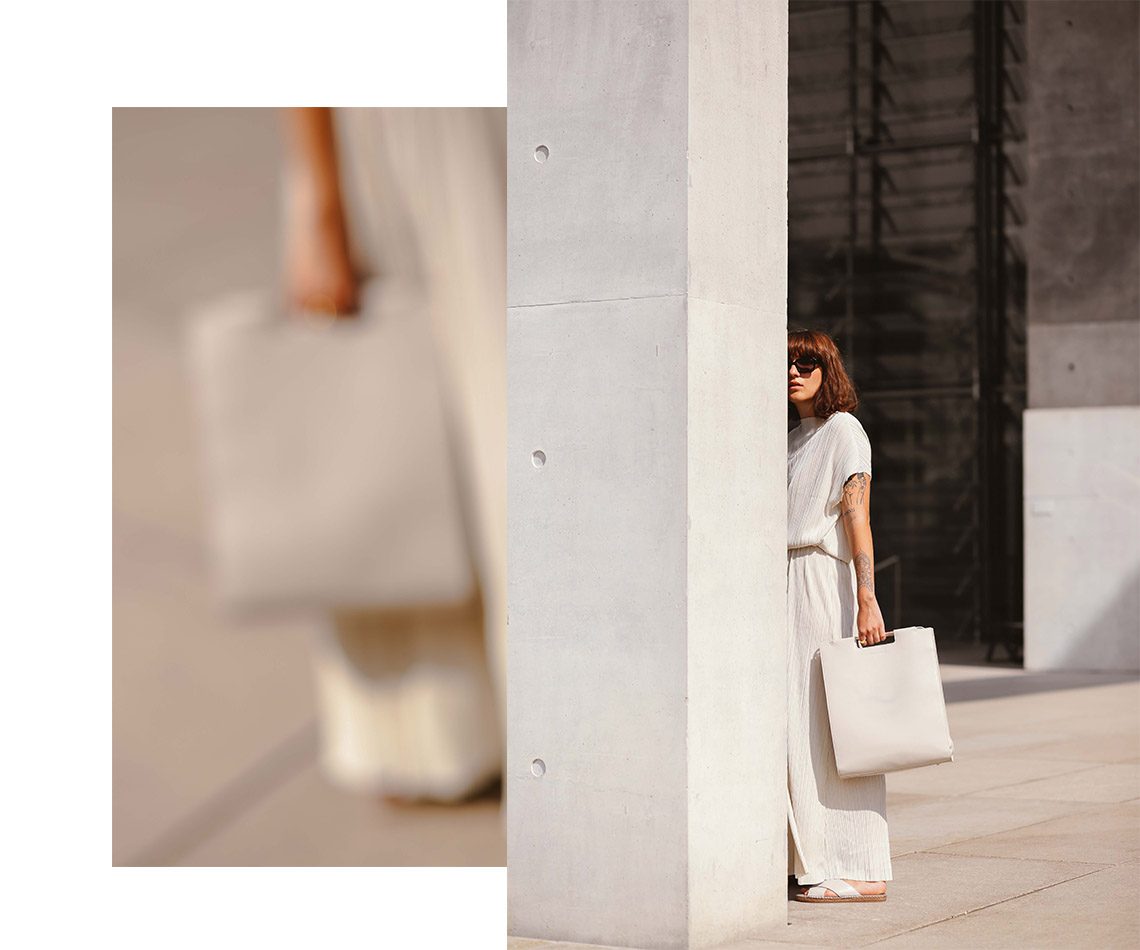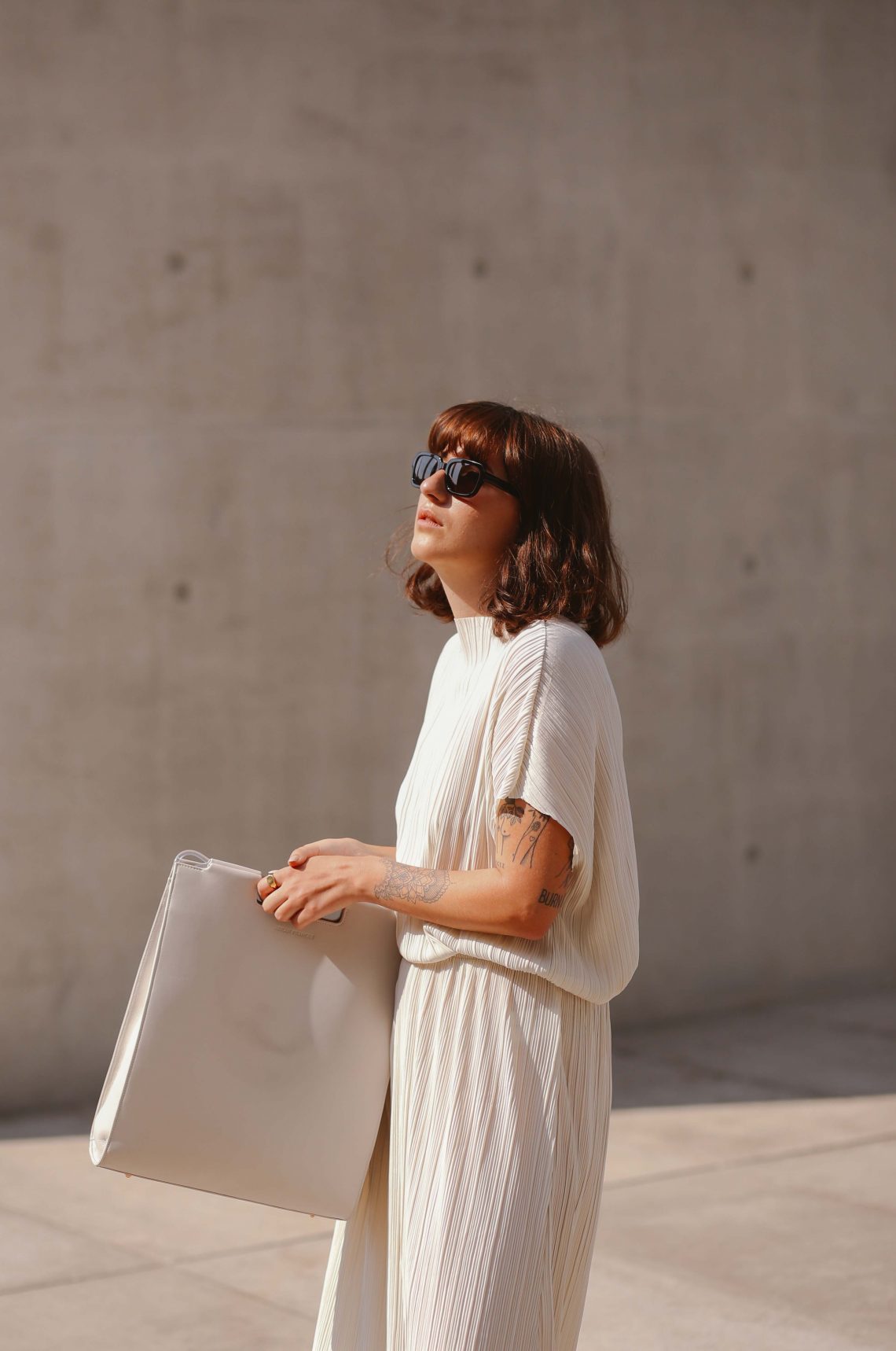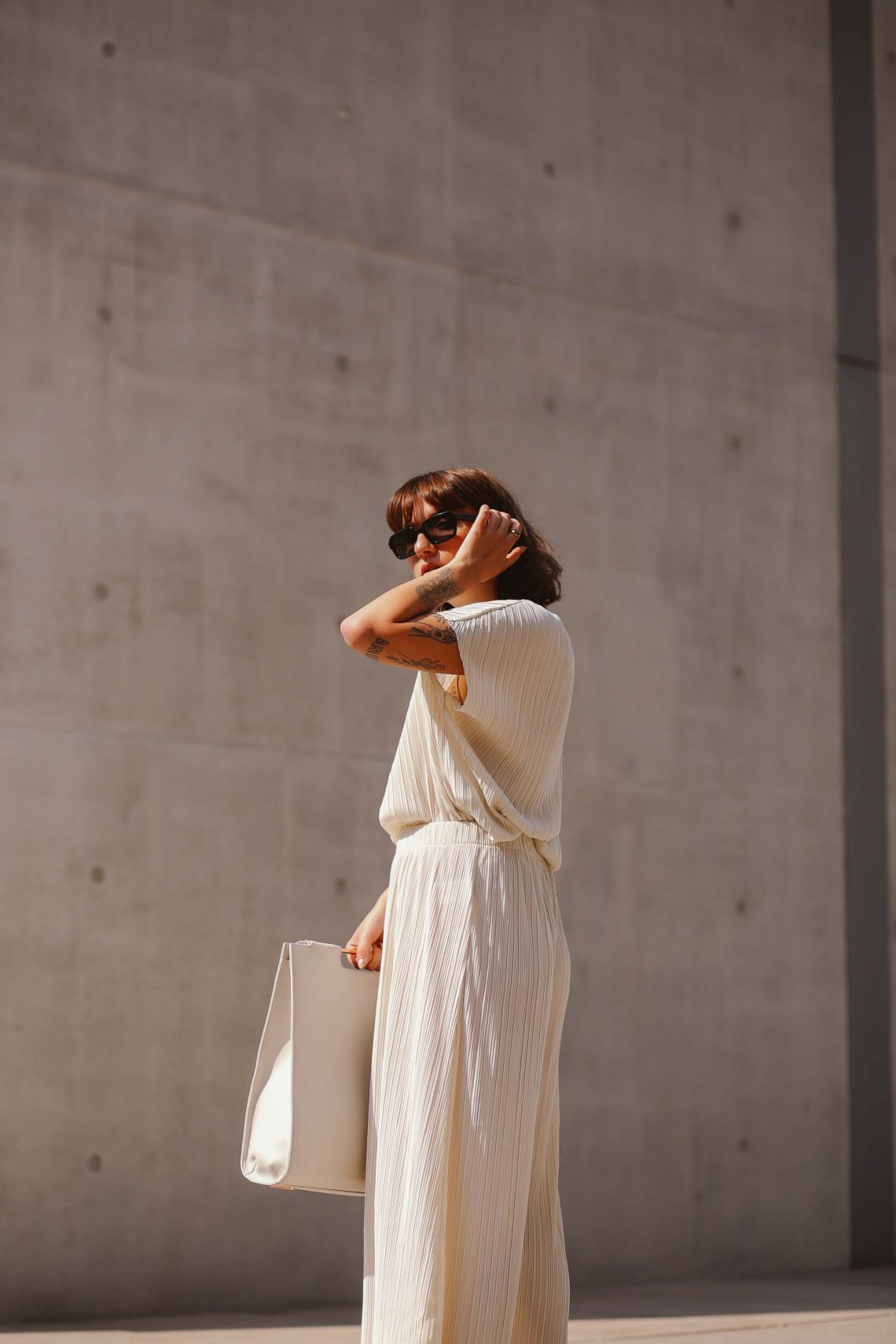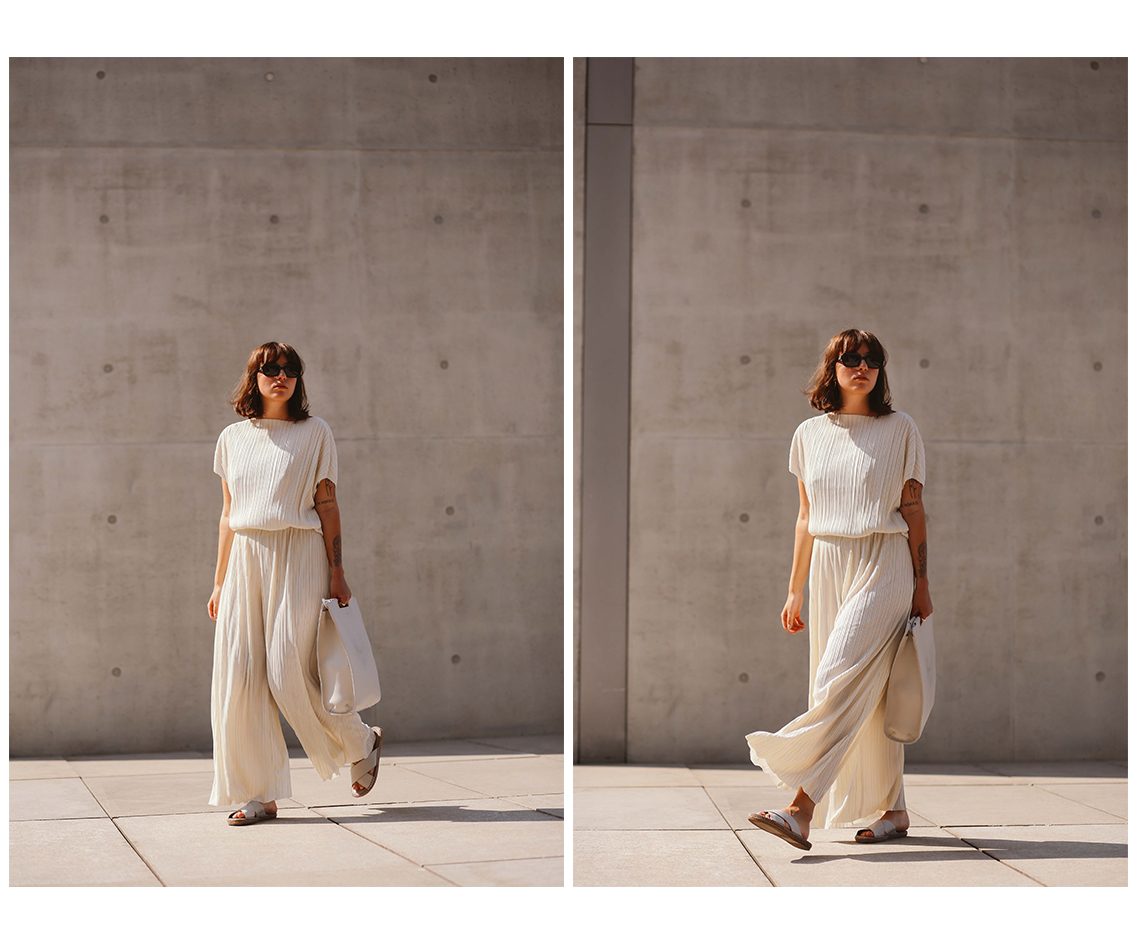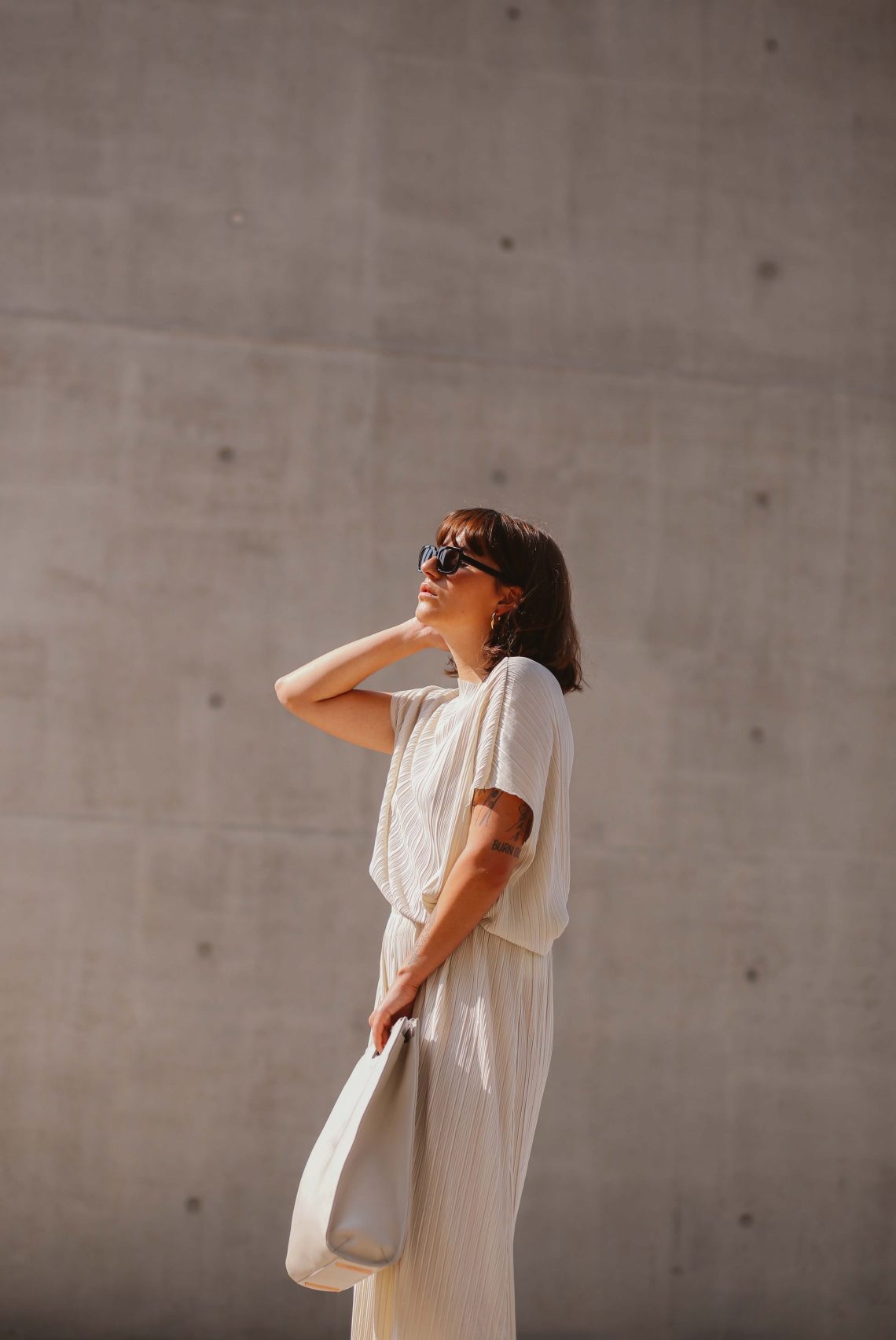 set WEEKDAY (top, pants)  |  sunglasses c/o VIU  |  jewellery c/o MARIA BLACK  |  bag c/o ARRAN FRANCES
All of you have been loving this all-white WEEKDAY pleated set on Instagram and since it's been my go-to piece for those unbearably hot days in Berlin I had to share it on here, too. It's a breezy oversized two-piece that works either as a set or each piece individually. I like to wear the top with a high waisted light washed mum jeans. For the occasion, I, however, decided to style the set as it is meant to be worn: as a set.
Off-white hues are my very favourite thing right now (don't know what to do once autumn hits me in the face) hence I added my ARRAN FRANCES bag in a matching colour and my VIU sunglasses. The model is called "the hustler" and it makes me feel so very cool. I love how accessories can transform a look and make you feel bold, cool or on the opposite of the spectrum feminine and minimalistic.
Some of you might know that I have two separate editing processes – the by far easier process is editing my photos for Instagram. For the blog, however, it can take me much longer to finalise a blog post. Most often I end up finding myself to become way too repetitive with my wordings and also with my visuals. What always helps me is to look at other blogs that I find inspiring or read one of my favourite magazines. I also have a couple of Pinterest boards that I check for inspiration before I start editing a blog post. There are so many inspiring magazine covers and sometimes it's just one element that I somehow translate into my own style. What's your usual process of finding inspiration?