.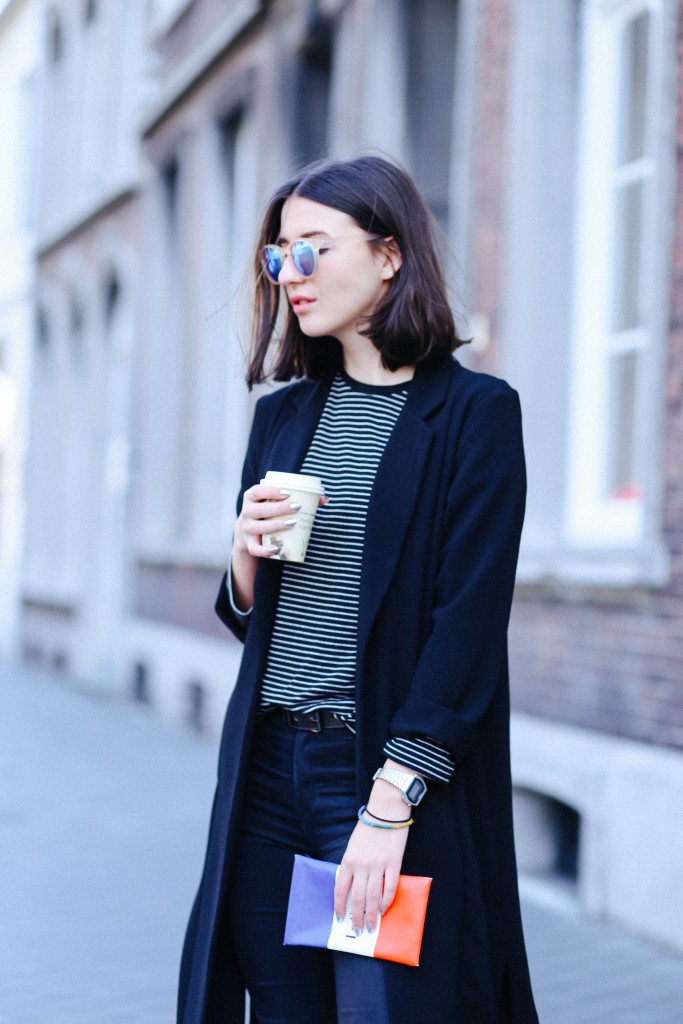 .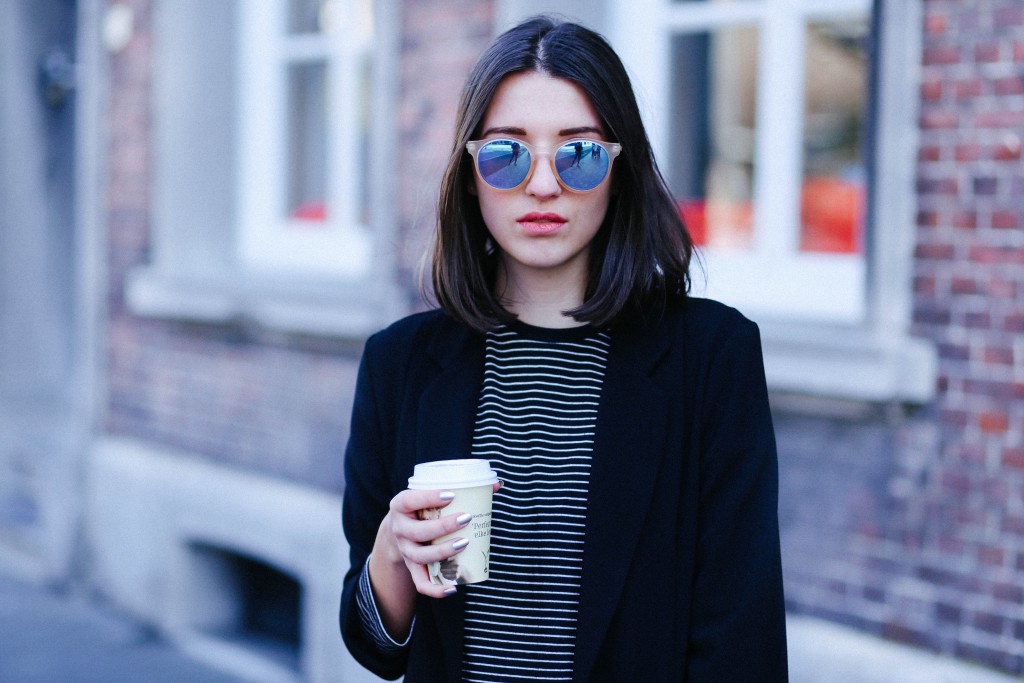 Jeans – Zara  |  Shirt – Zara  |  Coat – Missguided (old)  |   Loafers – Lorenzo Mari
Sunnies – Lespecs  | the best coffee – Cafe Zondag
I am writing this in our little backyard in Maastricht listening to spotify's "totally stress free" playlist and its 16 degrees and it already feels like summer holidays. However, its not summer break and exam week is coming up in 2 weeks. Meaning this is the busiest time of my study urgh. I am happy I took these photos last week with the great Elyse – finally some photos of my new haircut. I am in love with it – I feel like a sophisticated woman now.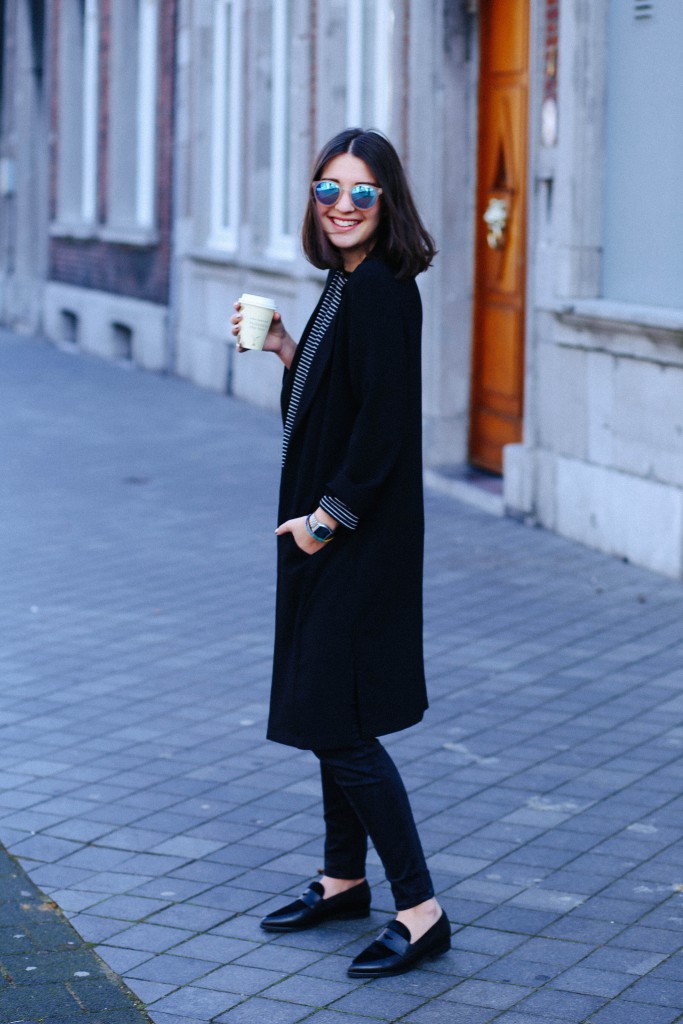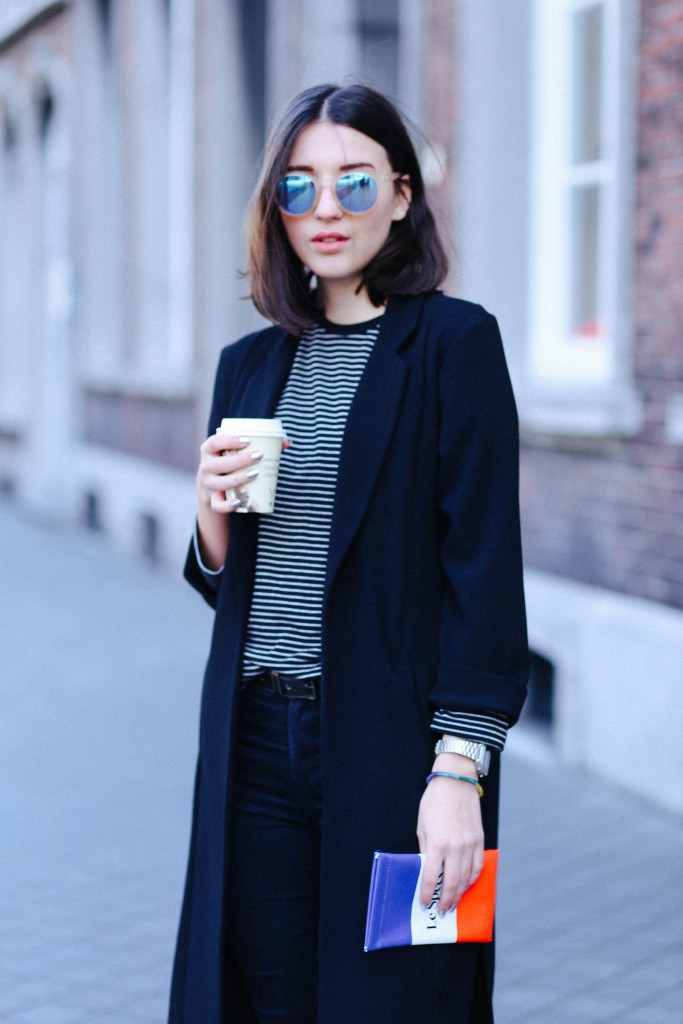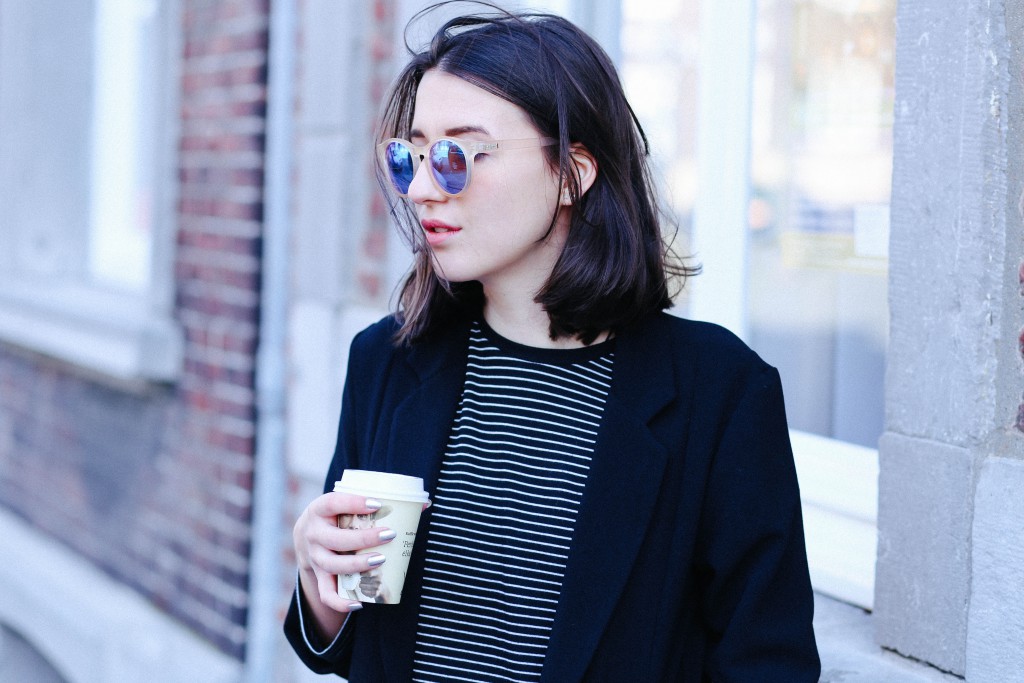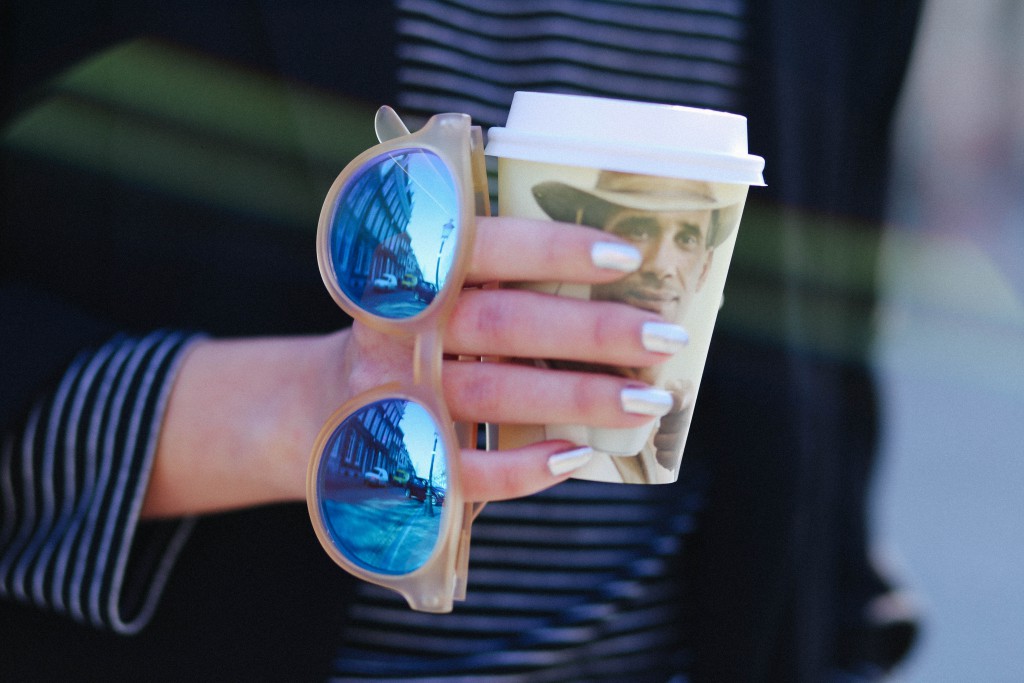 All photo credits go to Elyse Isebia
The outfit is perfect for warmer days since the coat is super thin material (read: it really does not keep you warm!). As you might have noticed already stripes and loafers are always a way to go for me, which makes this to the perfect outfit for me. Oh and those Lespecs sunnies are my absolute favorite – they just brighten up every outfit!