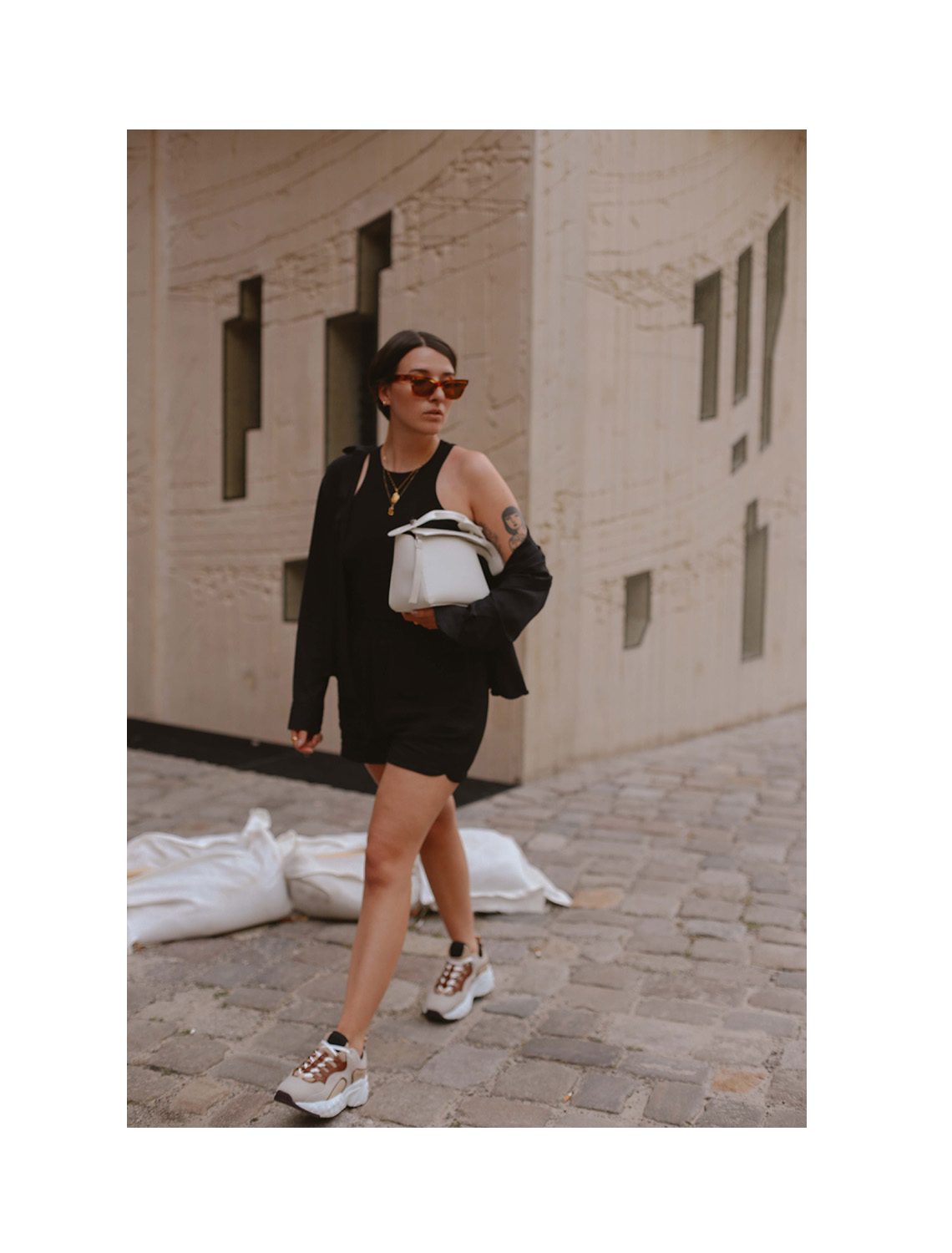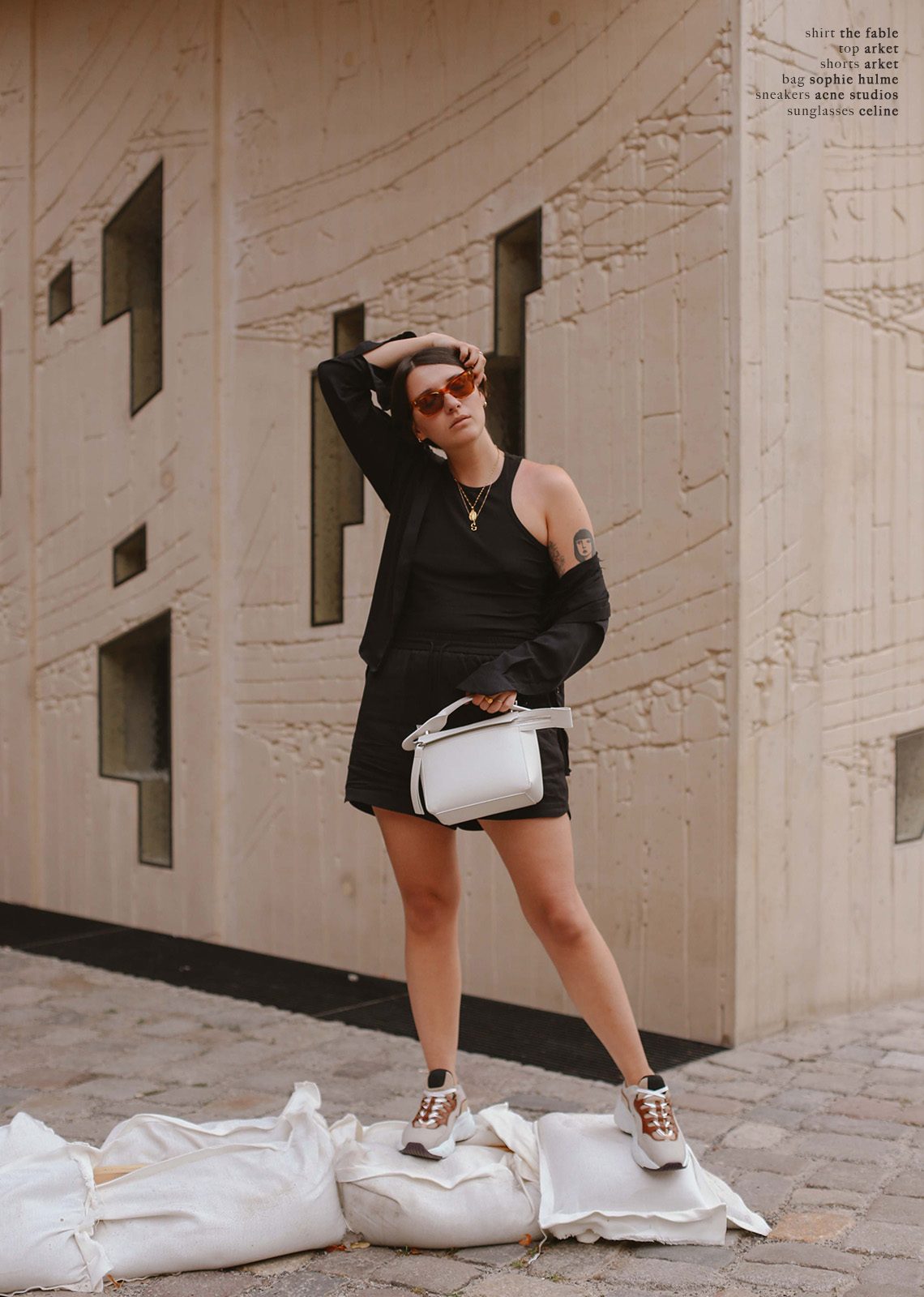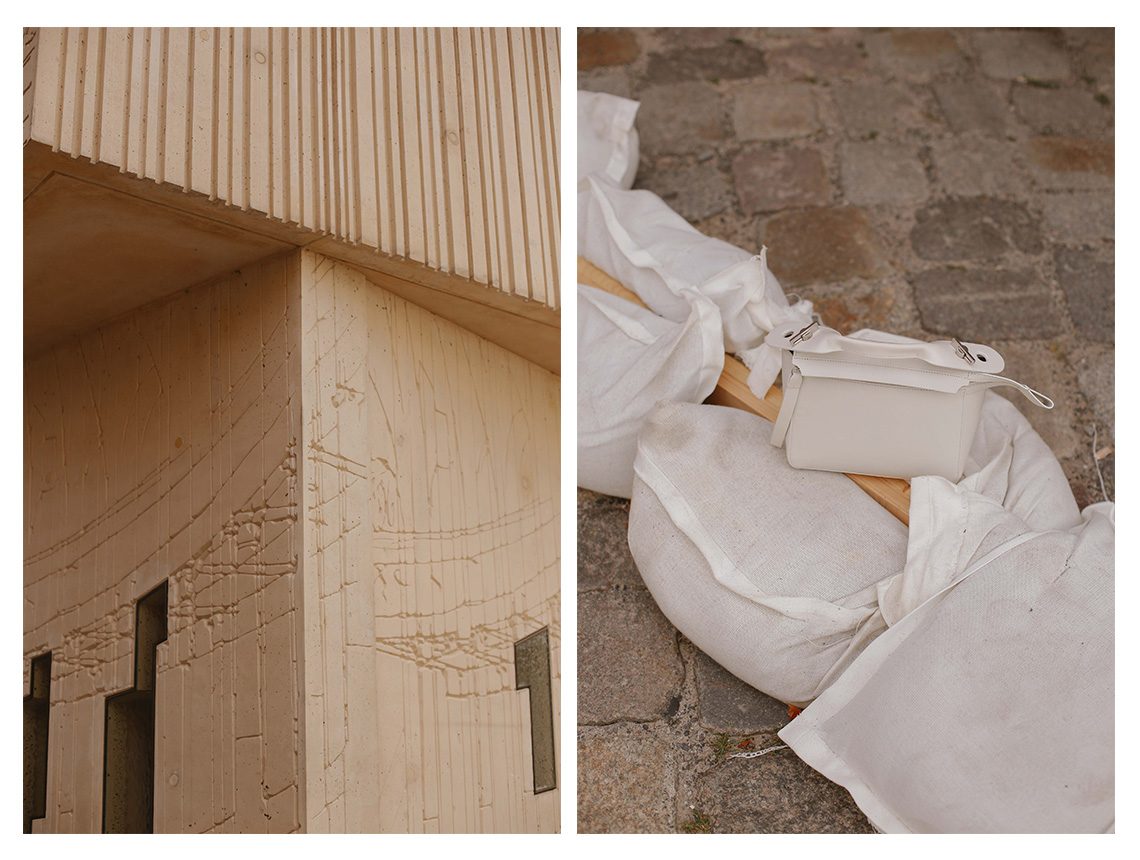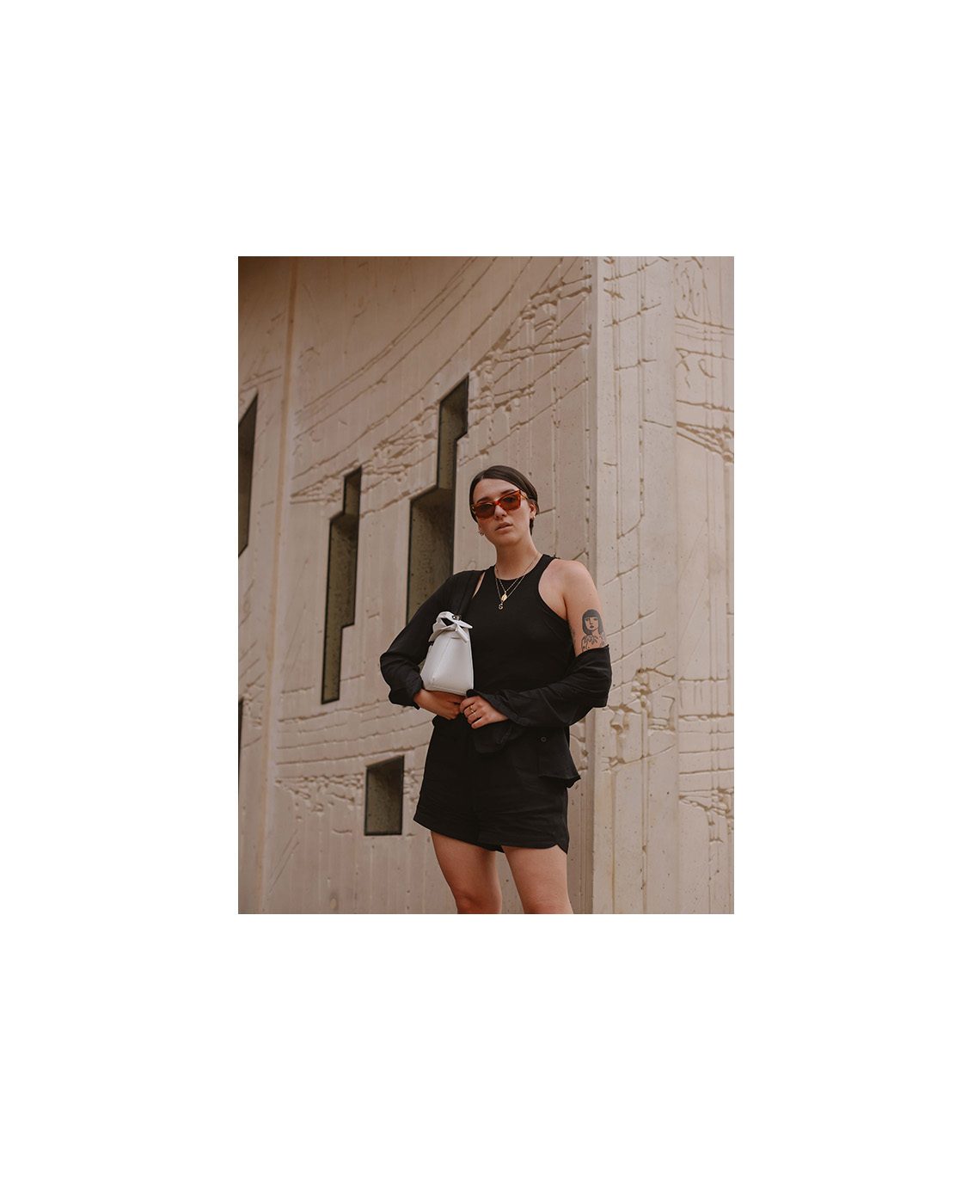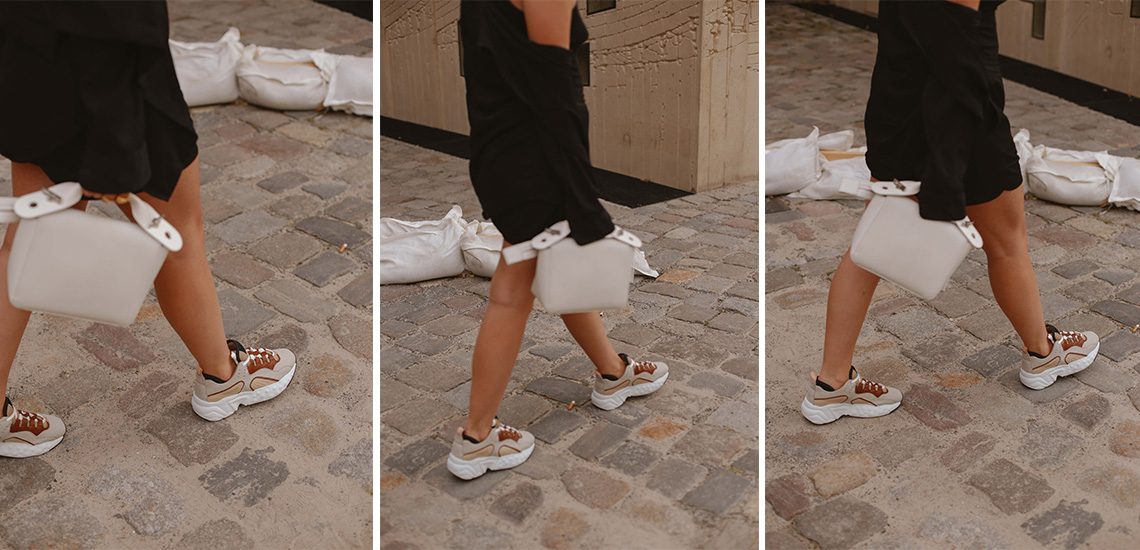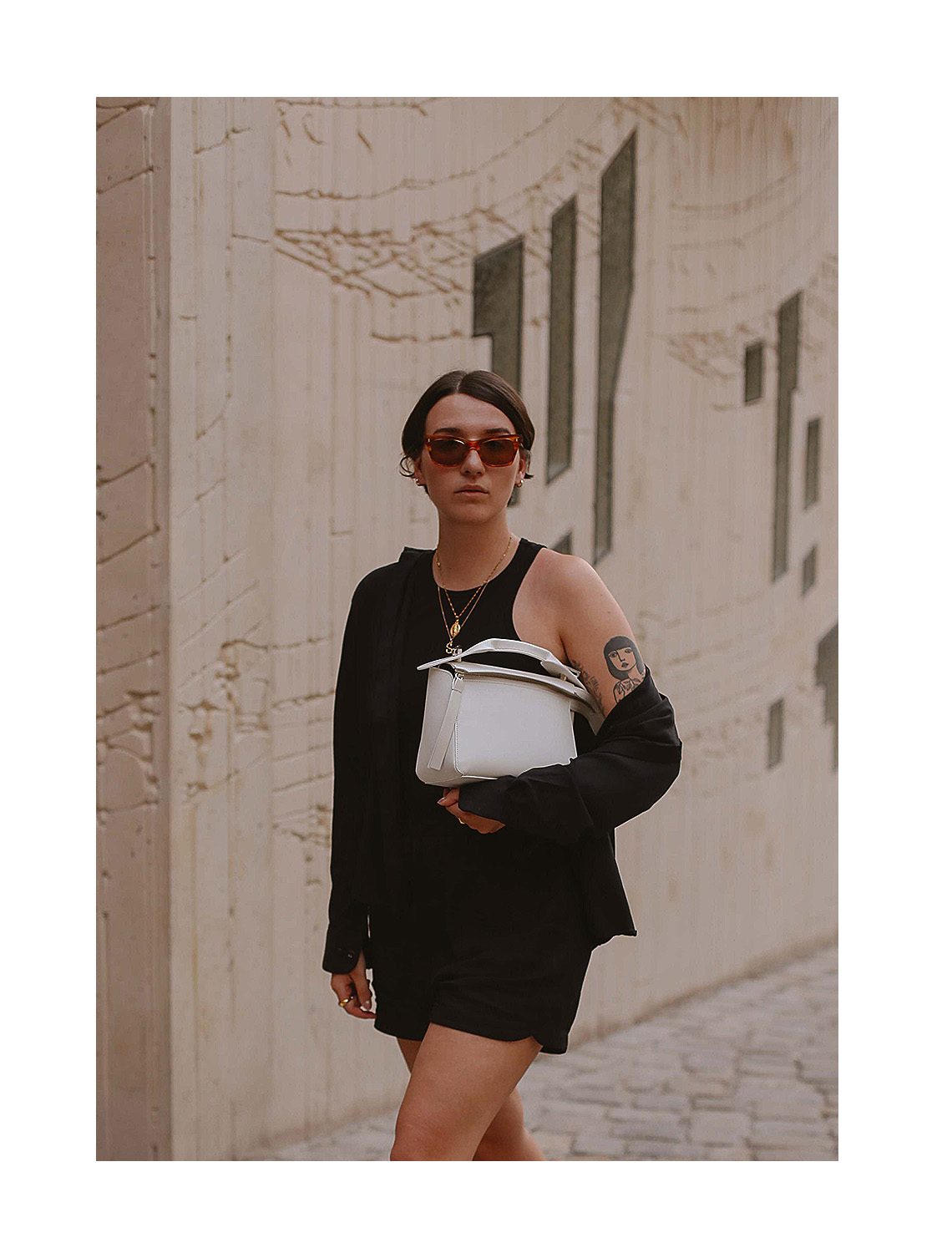 shirt THE FABLE  |  top ARKET  |  shorts ARKET
bag c/o SOPHIE HULME  |  sneakers ACNE STUDIOS  |  sunglasses CELINE
I successfully managed to wear loads of black this summer once again. I don't know what it is but somehow I always end up dressing darkest in the warmest season of the year. Maybe it also has to do with living in Berlin and black being the standard clothing color of choice for most of it's inhabitants. Okay that is a large exaggeration but you get me right?
These photos were taken not far from where I live in the city and to my surprise I had never noticed the small museum not far from Senefelderplatz before. I love when I am out and about with friends and they will show you places you otherwise would have never known about. So thank you Alice for making me feel like an explorer in my own neighbourhood.
I am wearing my FAVOURITE summer combo here featuring the ARKET sports  shorts as well as ARKET racer top. I added my all time favourite silk shirt by THE FABLE. I think it has been in my possession for the last 4 years and it now has started to slowly fall apart – bear in mind I do not wash it in the appropriate way for silk. I also used the occasion to take out my new ACNE STUDIOS sneakers and my new SOPHIE HULME bag. Both new in pieces have become everyday heroes in no time so I am more than happy to have added them to my wardrobe. However, I am trying to cut down on things and will have to get rid of a couple of shoes, handbags and blazers before autumn hits.