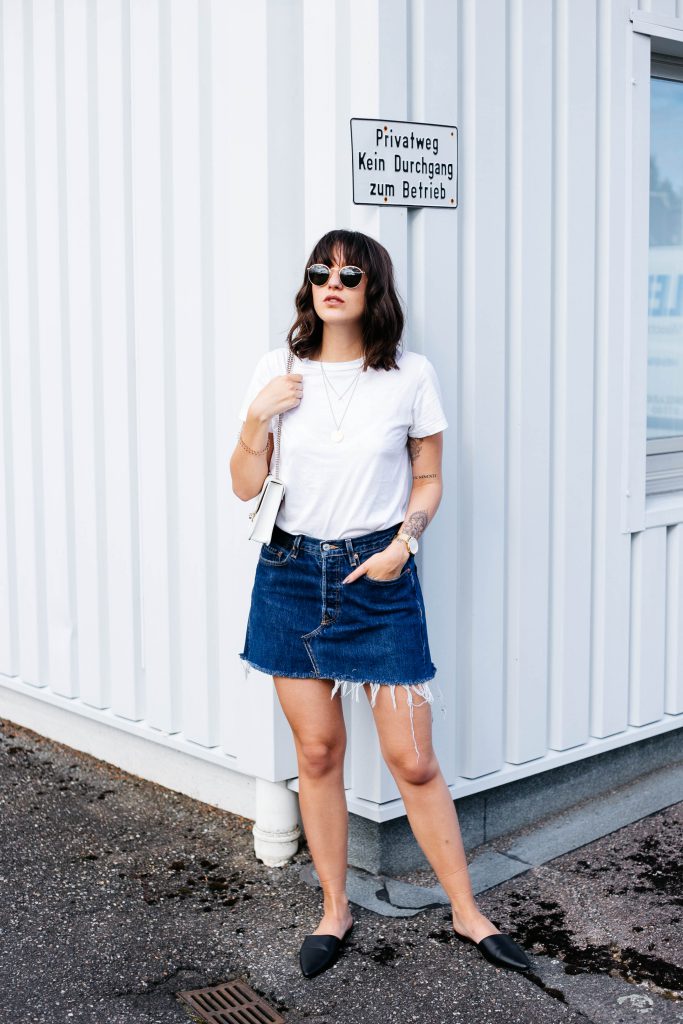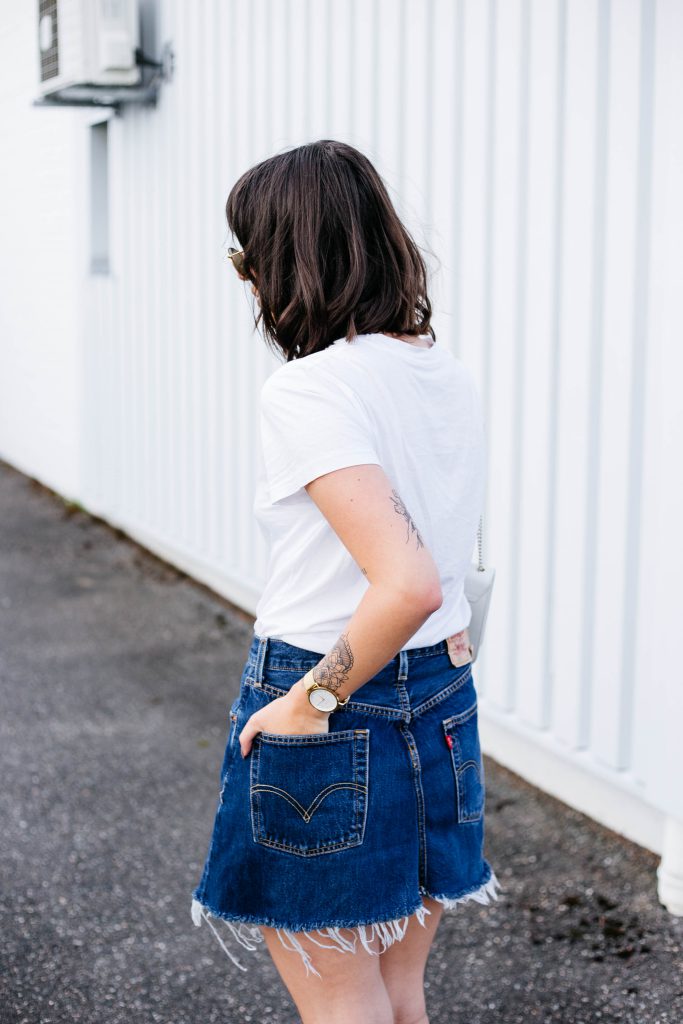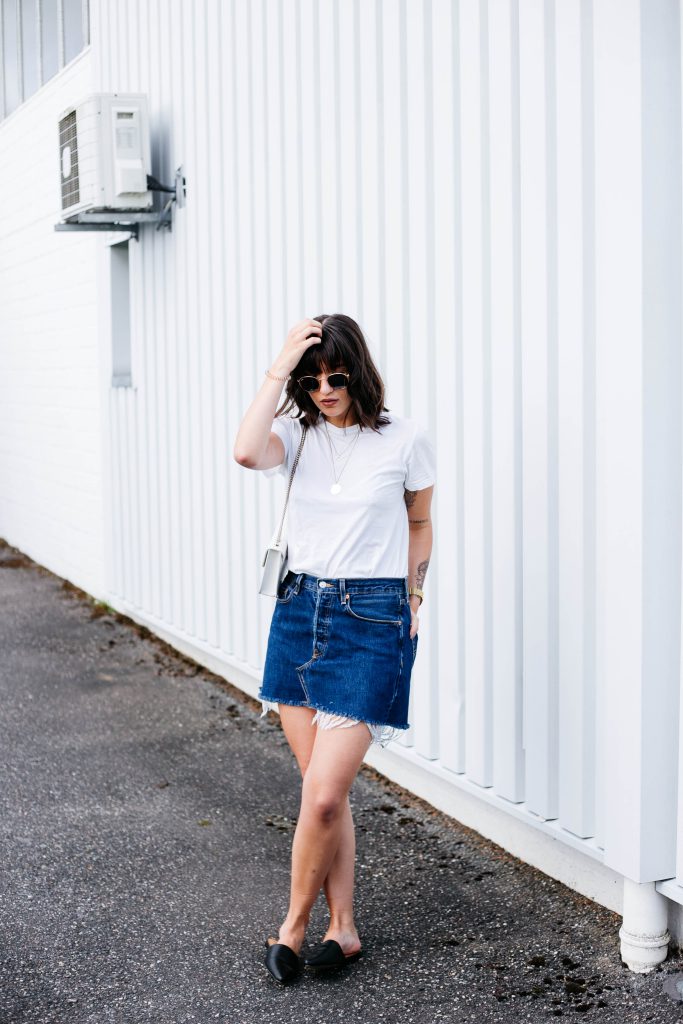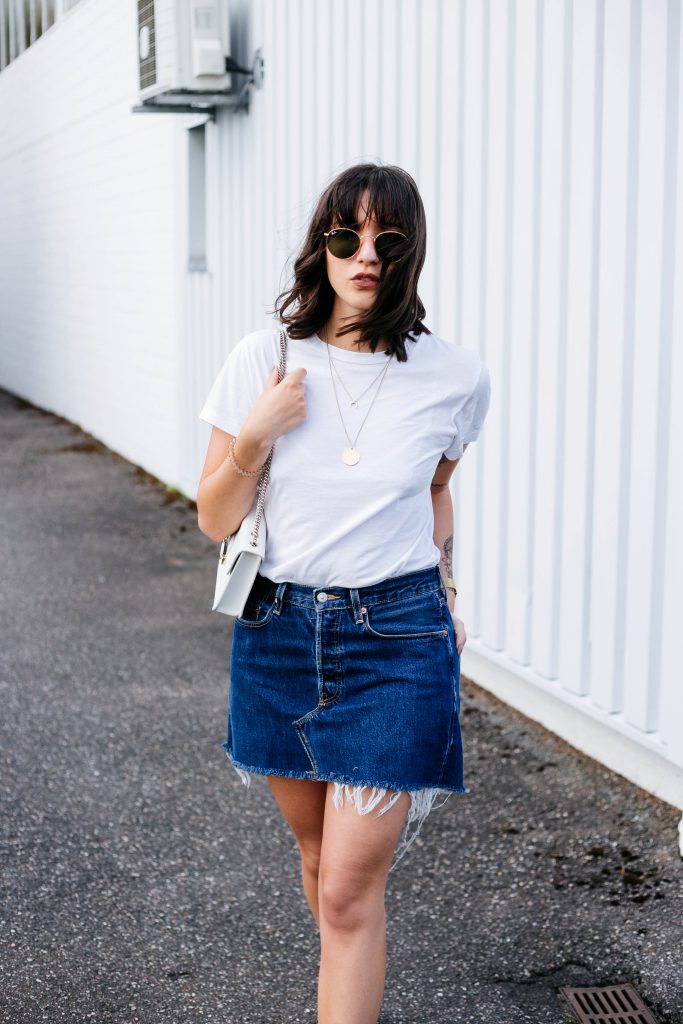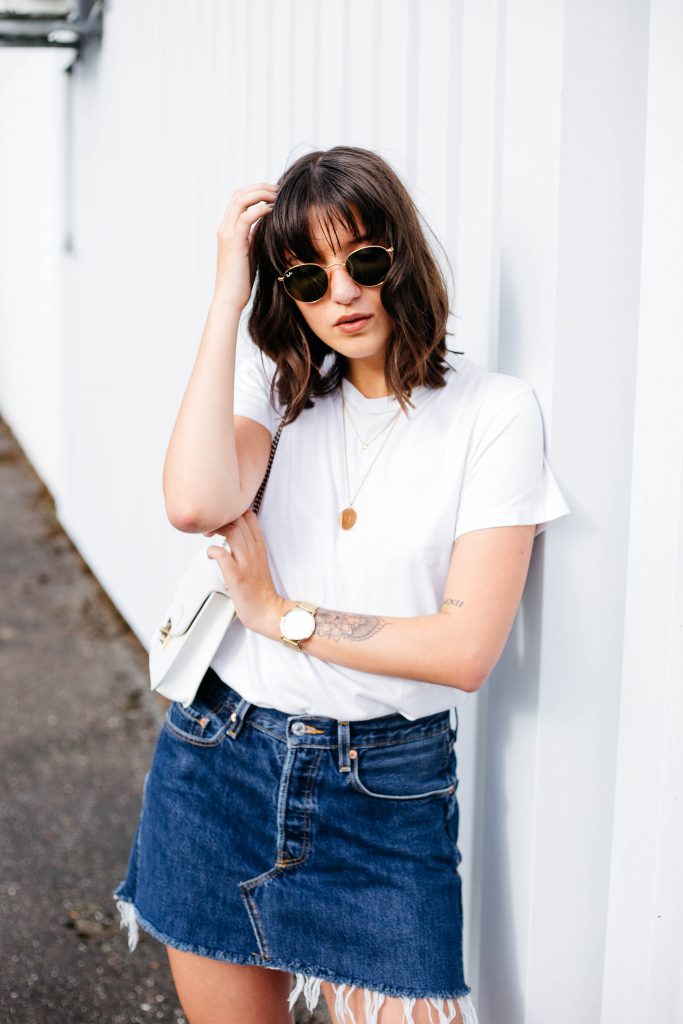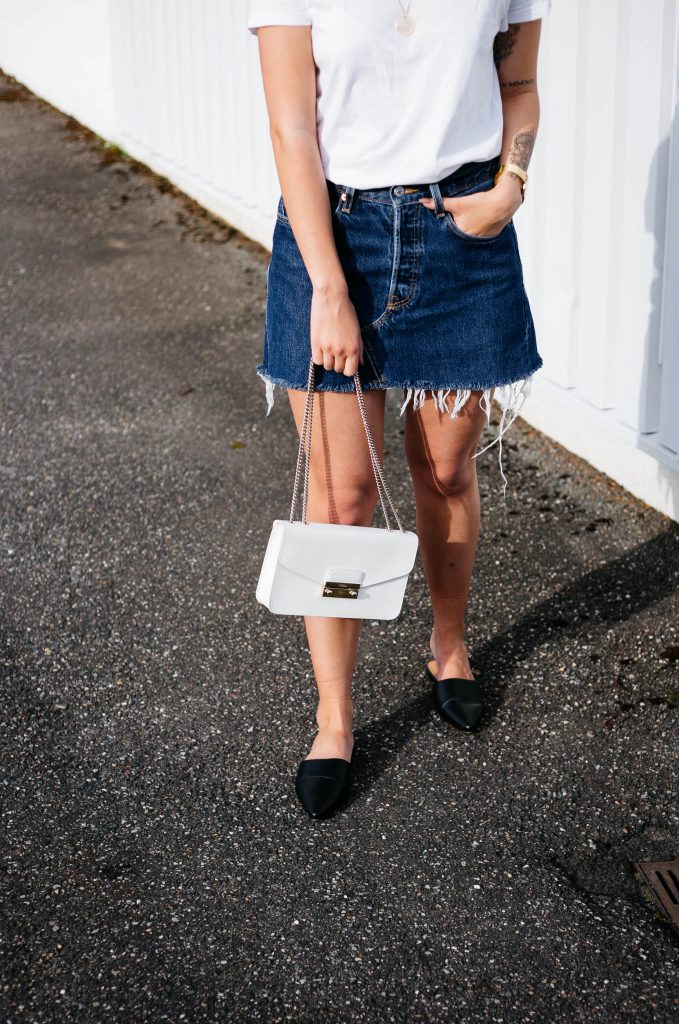 Tee – c/o FunktionSchnitt  |  Skirt – Levis  |  Bag – Furla  |  Slippers – H&M
Sunglasses – RayBan  |  Watch c/o Klarf
It's another love story: the Levis Denim Mini.
I have been eying on the Levis Denim Mini since the very first day I saw it online at Urban Outfitters.  Suddendly the skirt was on all my favorite bloggers Instagram feeds and I knew the hunt had started! So when I was in Cologne the other weekend to get my bangs cut I popped into the local UO with the mission to not leave the store without a Levis Denim Mini. I am super happy I actually had the chance to try on 13795037 million different washes, sizes and length of the Levis Mini. I ended up with the dark blue raw hem version mostly because it was the best fitting model – within one size they all differ as it's the vintage version of the denim mini.
The vintage vibe of the skirt made me already feel pretty cool (I know I know its not cool to feel cool but whatever) so I had to match it with my favorite Ray Ban sunglasses. I am very happy that they still look nice with my bangs – one of my biggest fears! Paired with my favorite white tee and my pointy slippers the skirt  became my new go to piece for literally every occasion. Because really who could ever say no to a piece that can be styled so easily as the Levis Denim Mini?