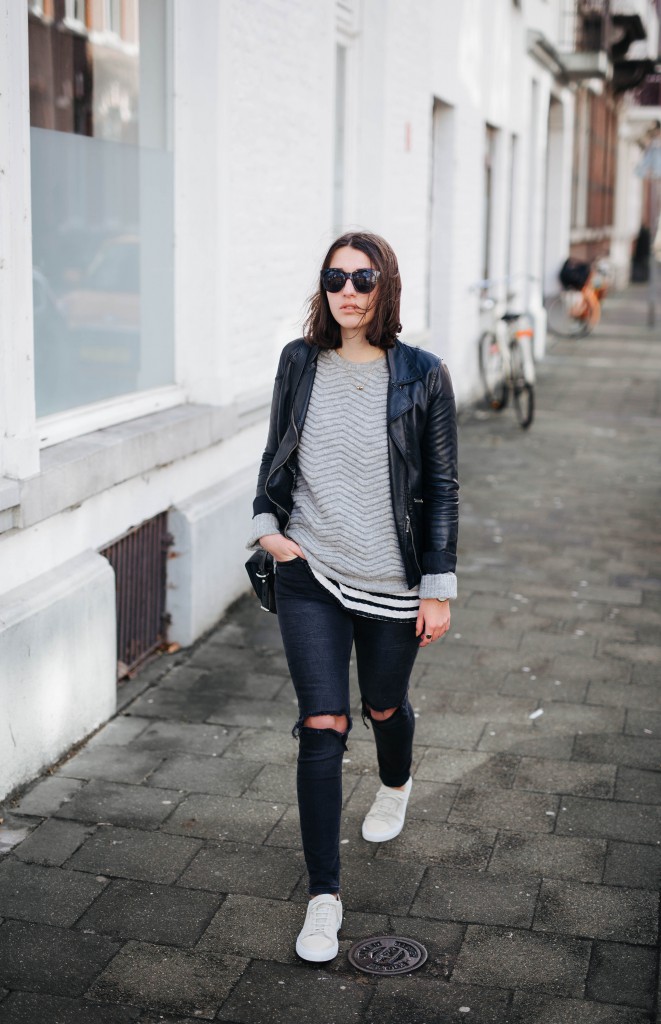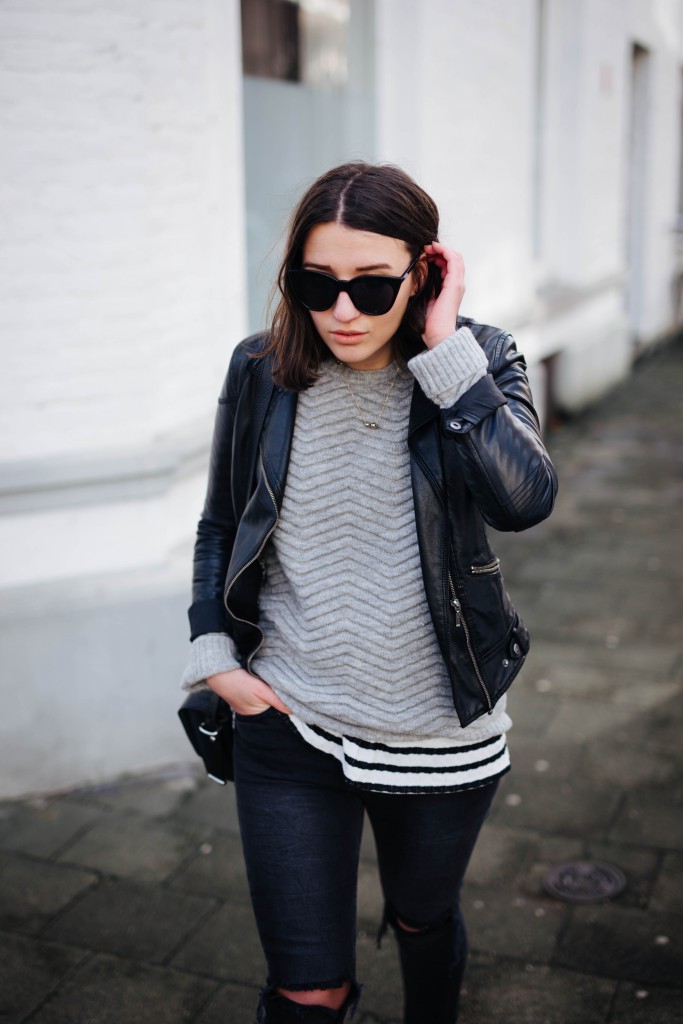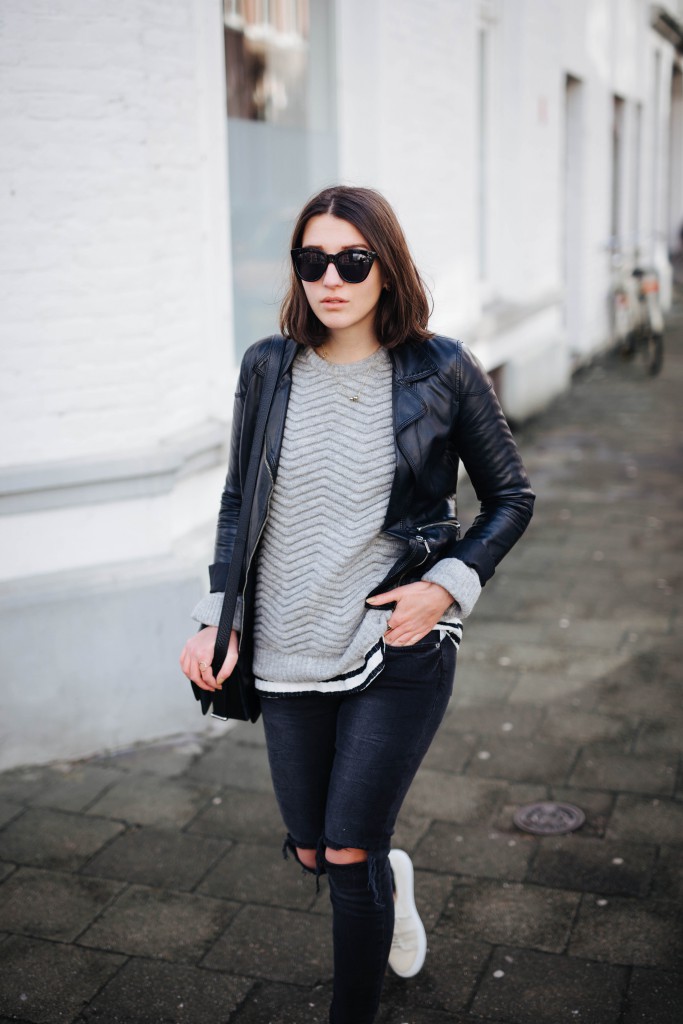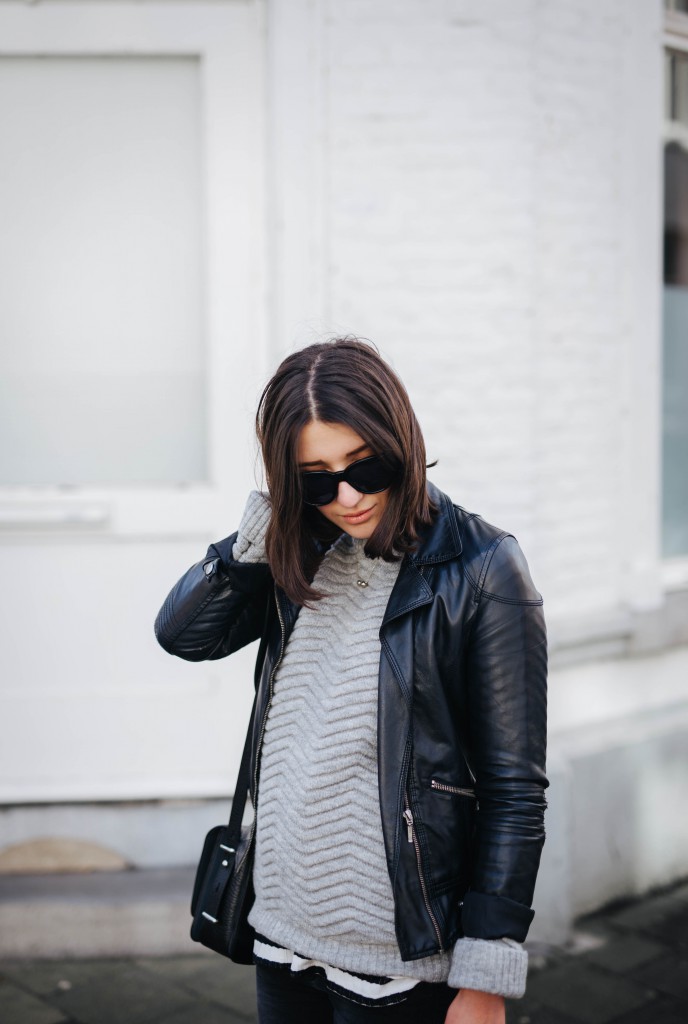 Jacket – Zara  |  Jumper – c/o Basicapparel.dk  |  Tee – Zara
Jeans – c/o Basicapparel.dk  |  Sneakers – c/o Axel Arigato  |  Sunglasses – Lespecs
As some of you might already seen on Instagram or Snapchat (sophievedaniels) I came home to a broken in apartment on Monday. Everything that could be made to money quickly was stolen as well as personal things. Besides the shock of coming home to a broken door and my room being a total mess I am still trying to deal with the fact that someone was in my private rooms looking through my private things. It just doesn't feel right.
Some things of personal value were stolen for example an old hard drive with all my travel photos from Australia (first trip and the second trip) which I didn't have saved somewhere else for a backup. So these memories might not be gone forever but I will never be able to show my kids these photos in the future and that indeed is a quite painful experience.
I am currently dealing with police, insurance and the landlord and therefore I didn't have the time to be really active on my social media channels. This whole thing will hopefully be over soon and everything will get back to normal.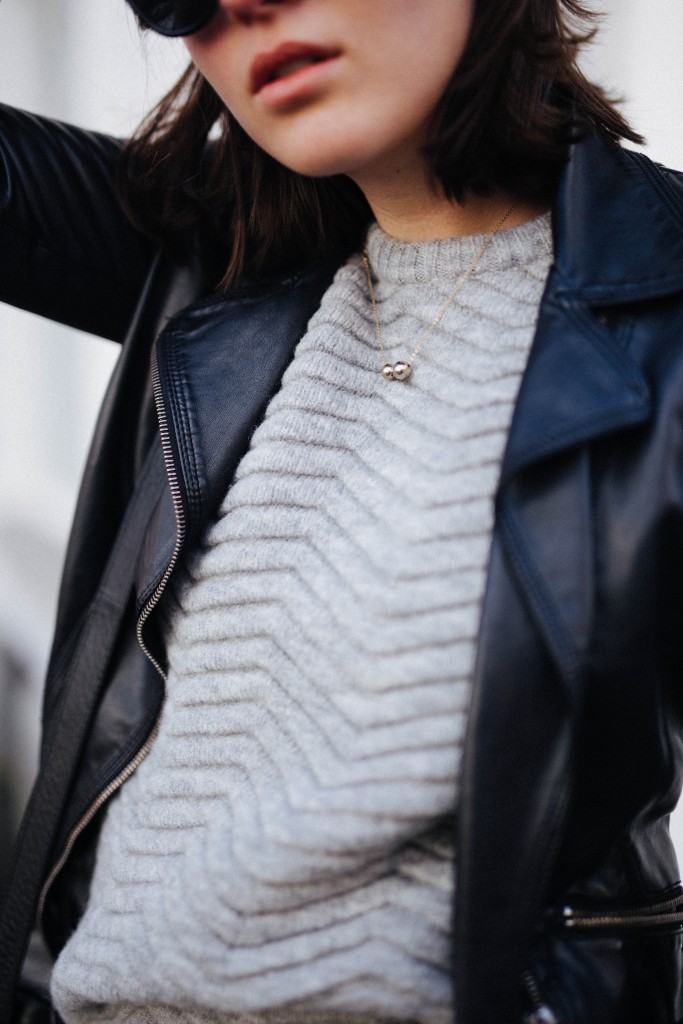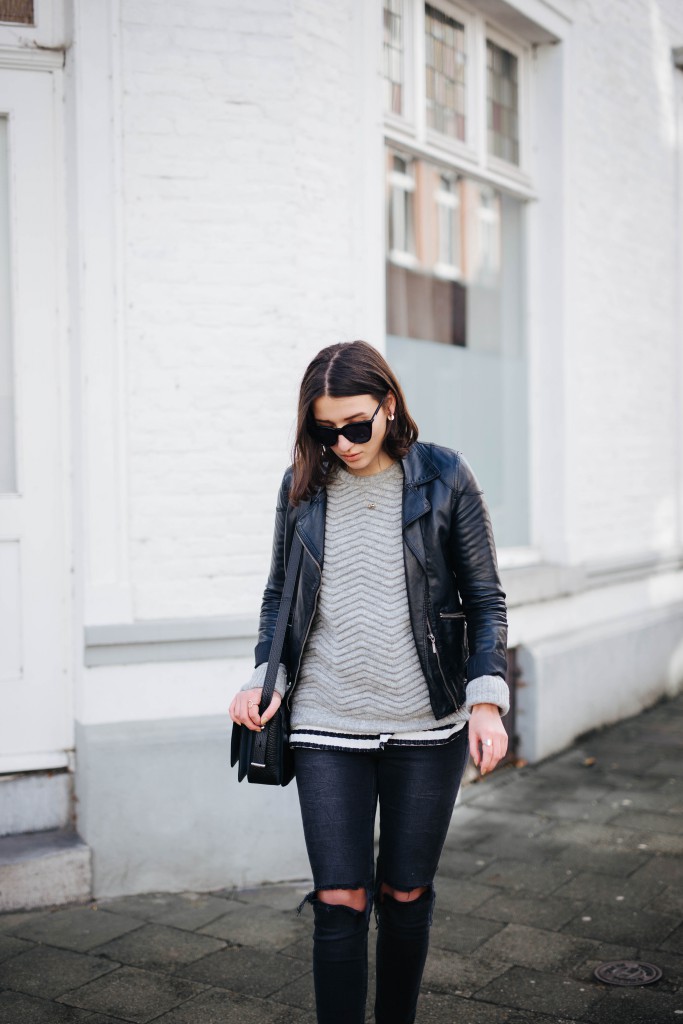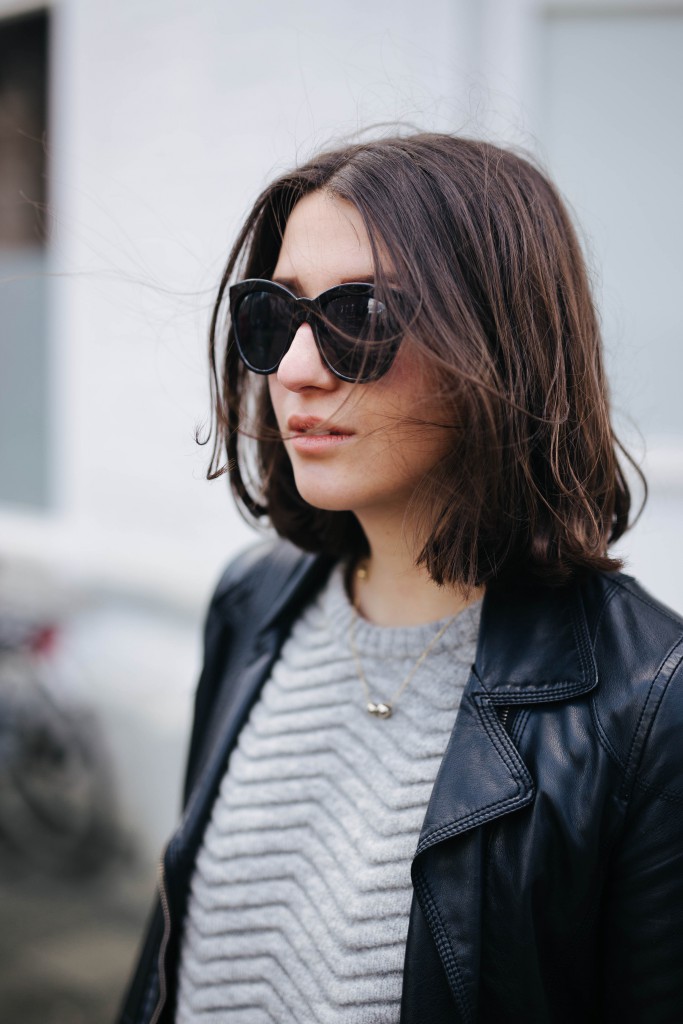 Despite of my horror story I want to tell you all about my new basicapparel.dk jumper because it is definitely one of the best additions to my wardrobe in the past months! It is the most comfortable thing and I love the pattern – it's just not your normal basic grey jumper! This outfit was shot last week on a sunny day and just made me so so excited for spring! Unfortunately, it was snowing on the weekend again! Spring better hurry up!!