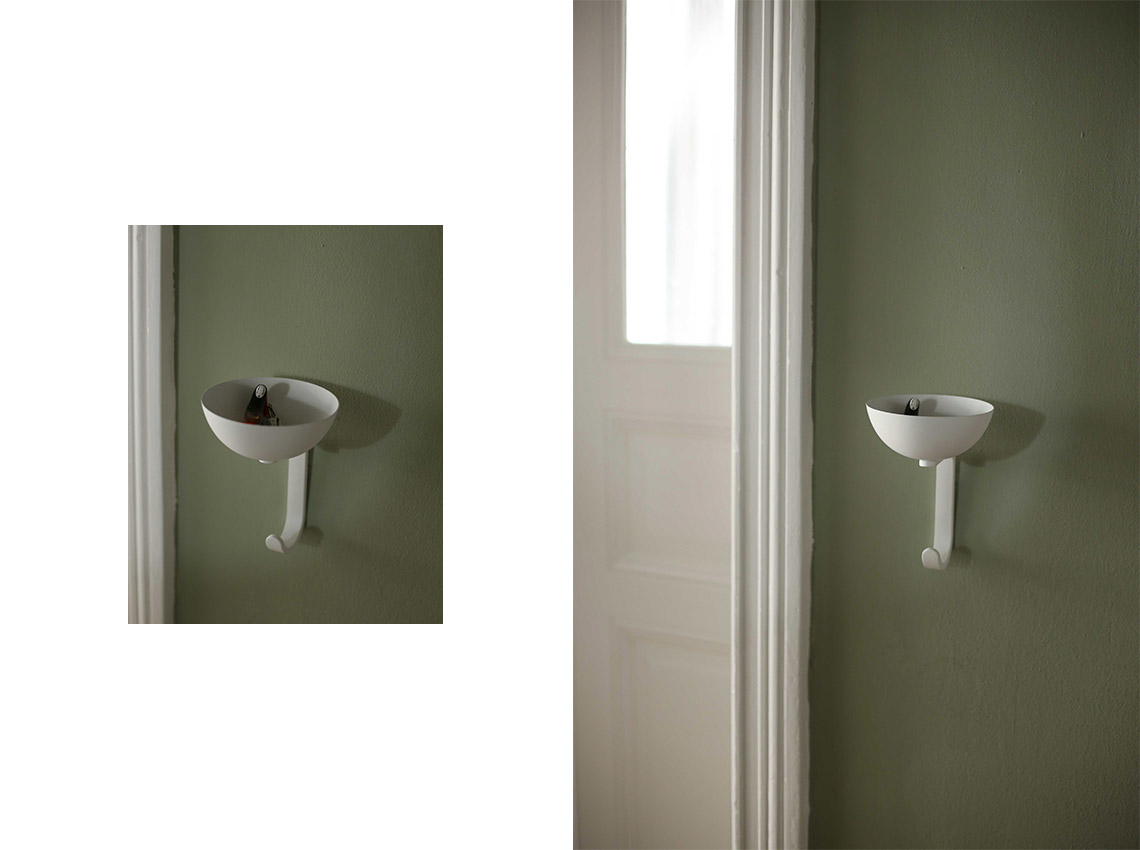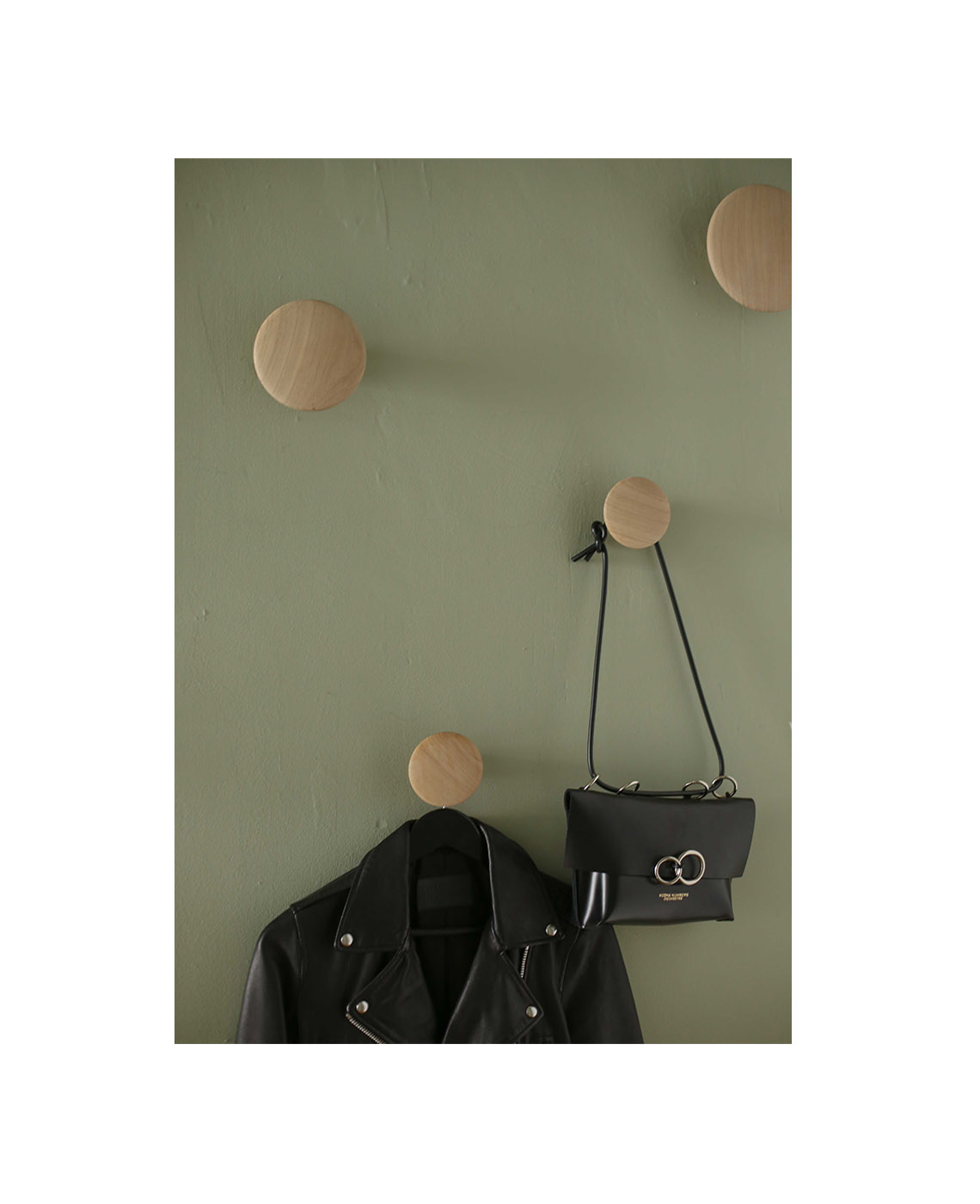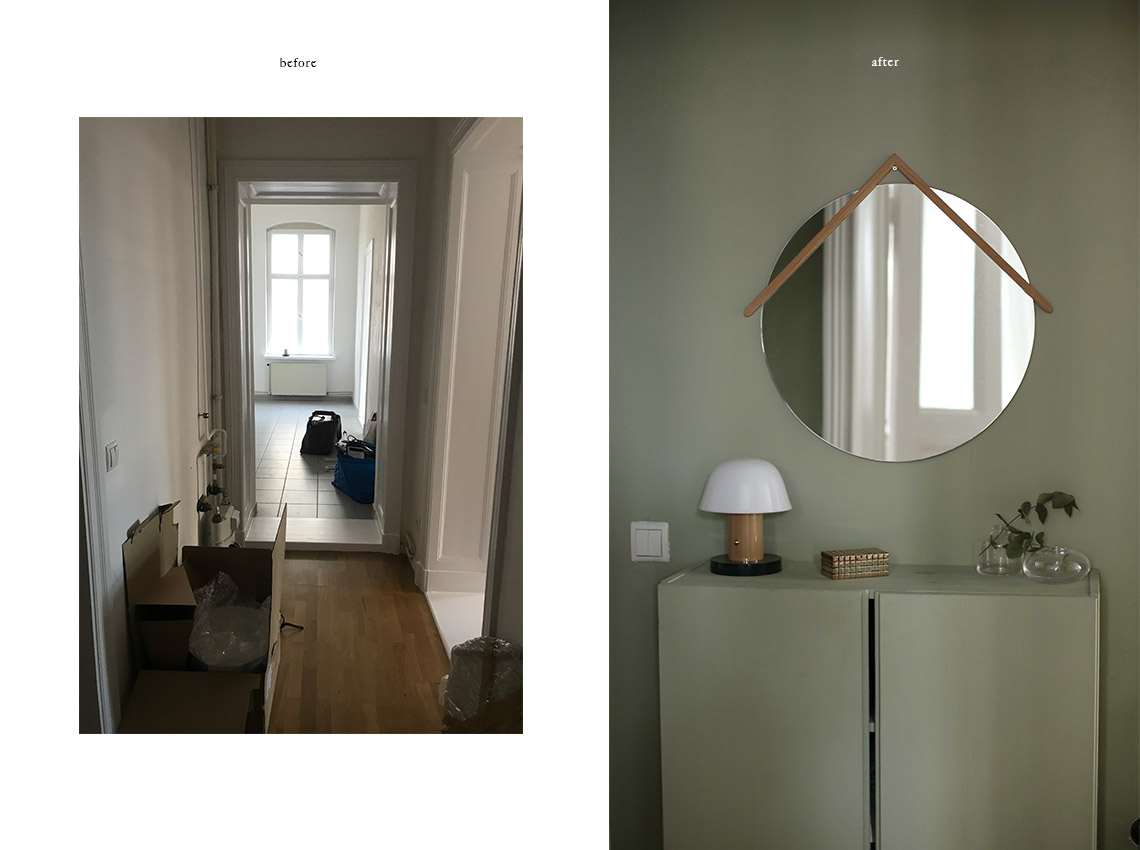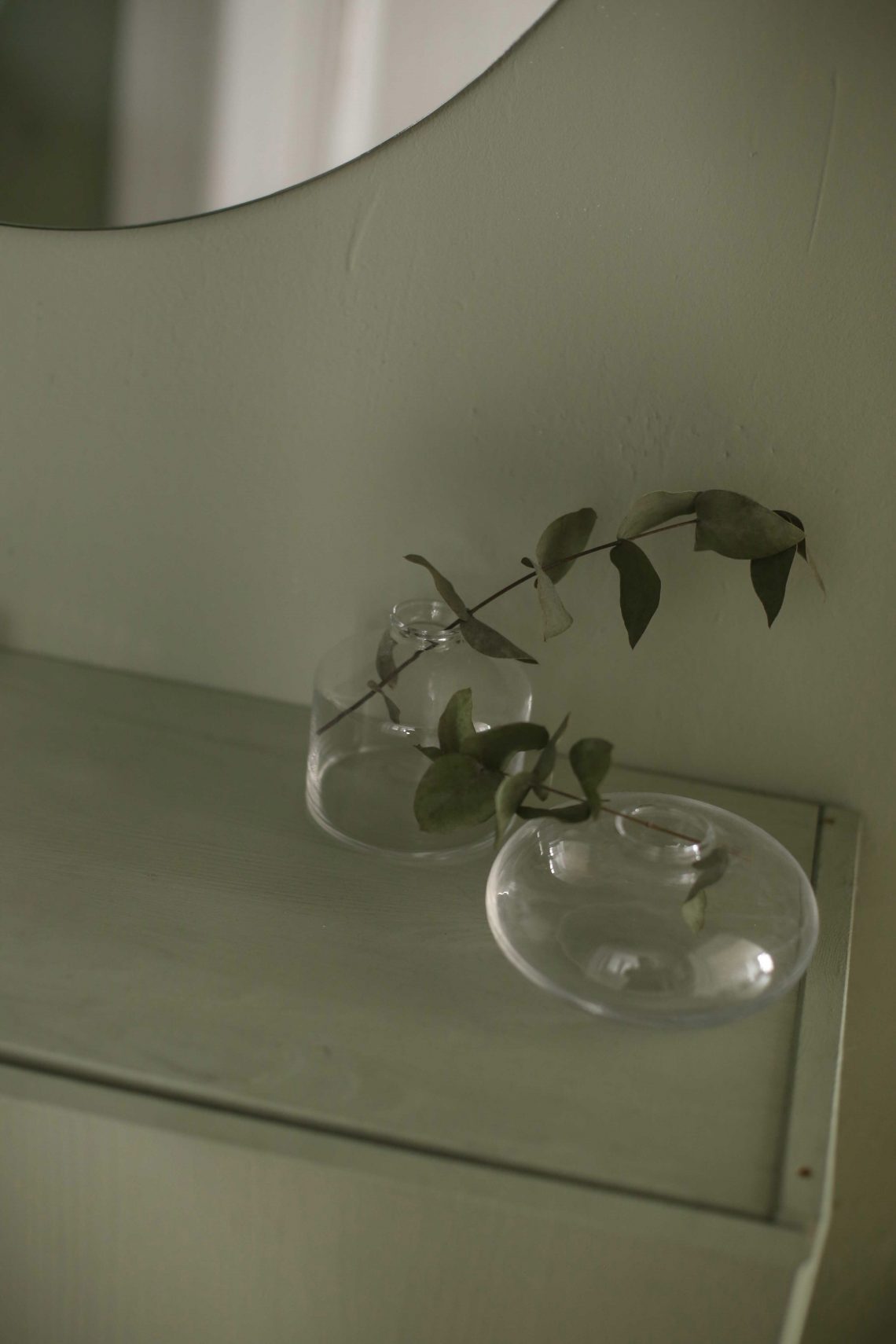 I am back with the hallway makeover! It's been very quiet here lately but a girl gotta work and I am head deep in home renovations and that will likely not be changing anytime soon. Anyways, let's turn to something more exciting shall we? Right, the hallway. We wanted to use some colour in our apartment – that much we knew from the beginning. What colour? Very different story ha! Most of you have probably participated in the countless polls I did on Instagram and eventually we decided agains everyones recommendations and went for the colour my partner and me liked best from the start. In retro-perspective the colour is quite dark and the hallway does not get any direct sunlight. Do what you want with this information but I really don't mind it and it's still one of my favourite rooms of the apartment.
The shoe cupboard is the IVAR line from IKEA and I saw many amazing examples of painted IVAs on Pinterest and Instagram and decided to paint it in the same colour as the walls in the hallway. Our hallway is really small and I felt like a different colour would have weighted down the whole room. My Setago light from &TRADITION found it's permanent place in the apartment, too. I love having a little evening light in the hallway and it has proved to be useful when I had guests over for the first time the other weekend.
My coat hangers are the MUUTO dots that I had always envisioned in my own home and what can I say? They are even better than I had ever imagined. I love them! Next to them there is our little NORTHERN key holder which can also be used as a hanger for our grocery shopping bag. Unfortunately, our walls are not amazing and it's loosened a fair bit in the past months – we might need to try other pins as I am worried it will just fall off one day.
That way I feel like no room will ever be completely "done". Truthfully, maybe I am also having to much fun in the progress.