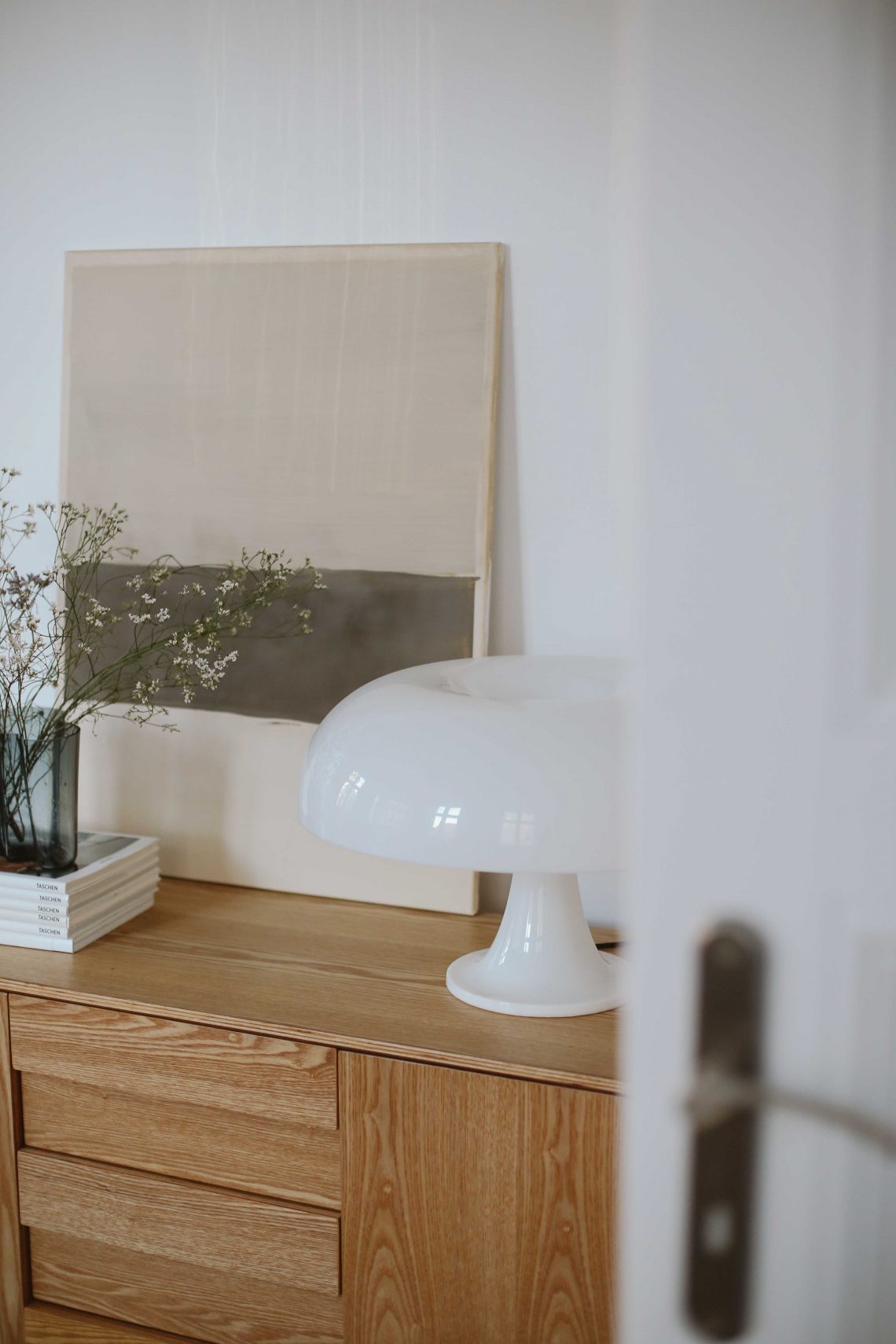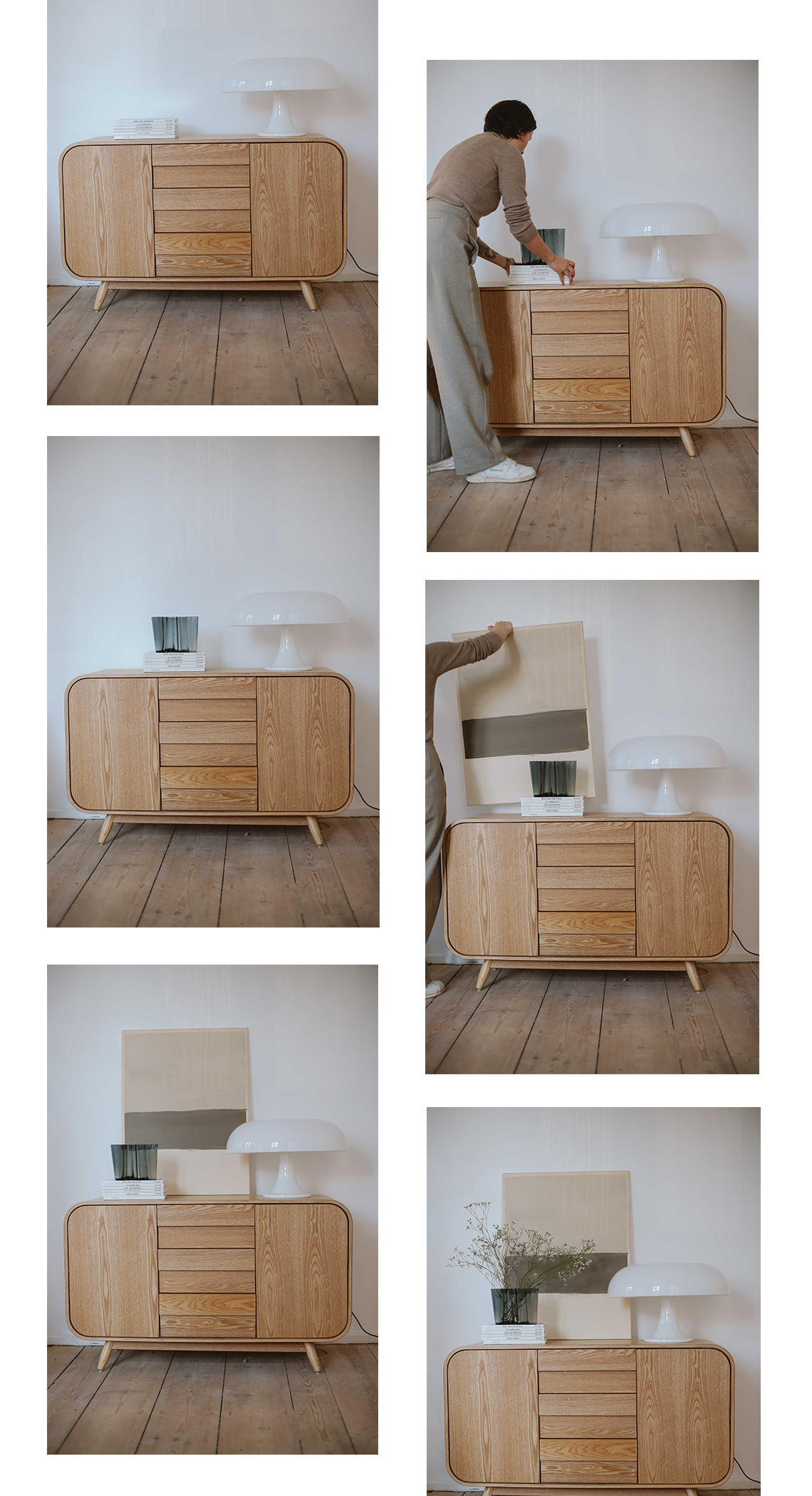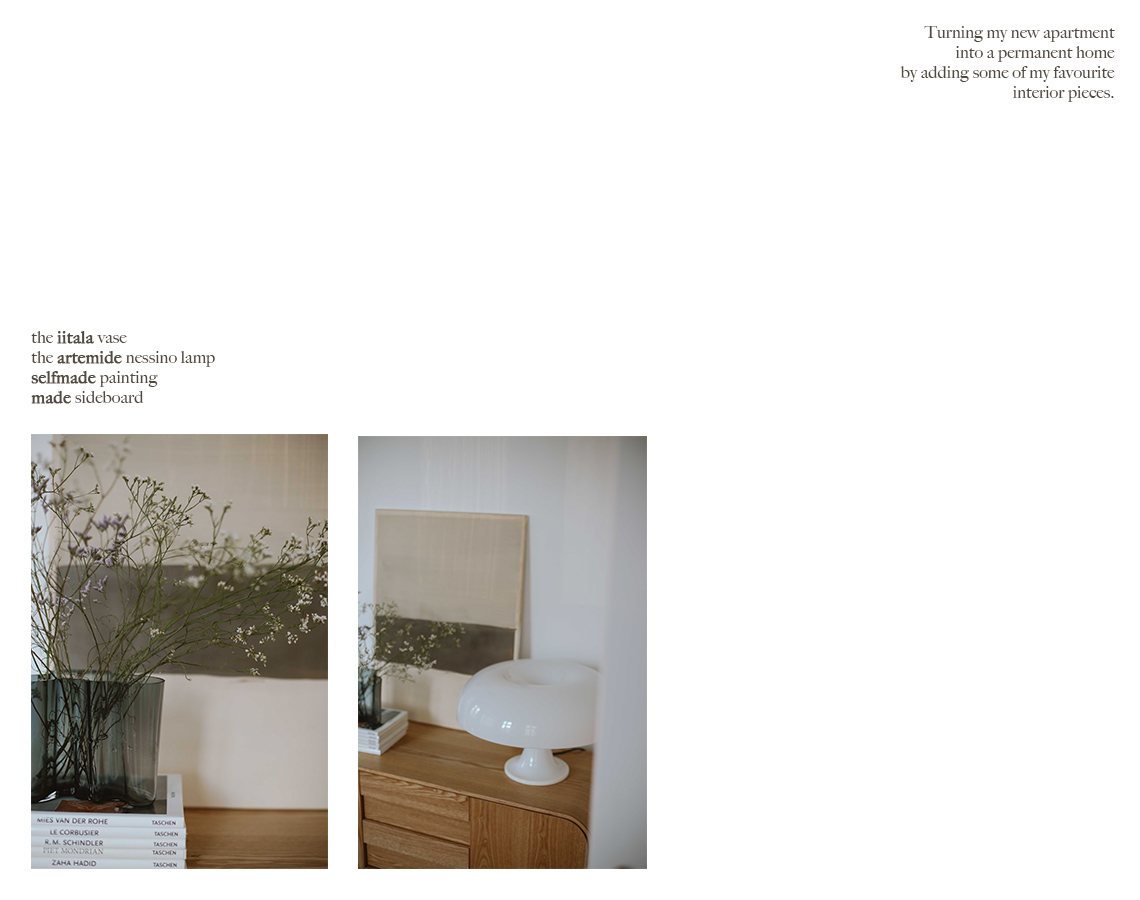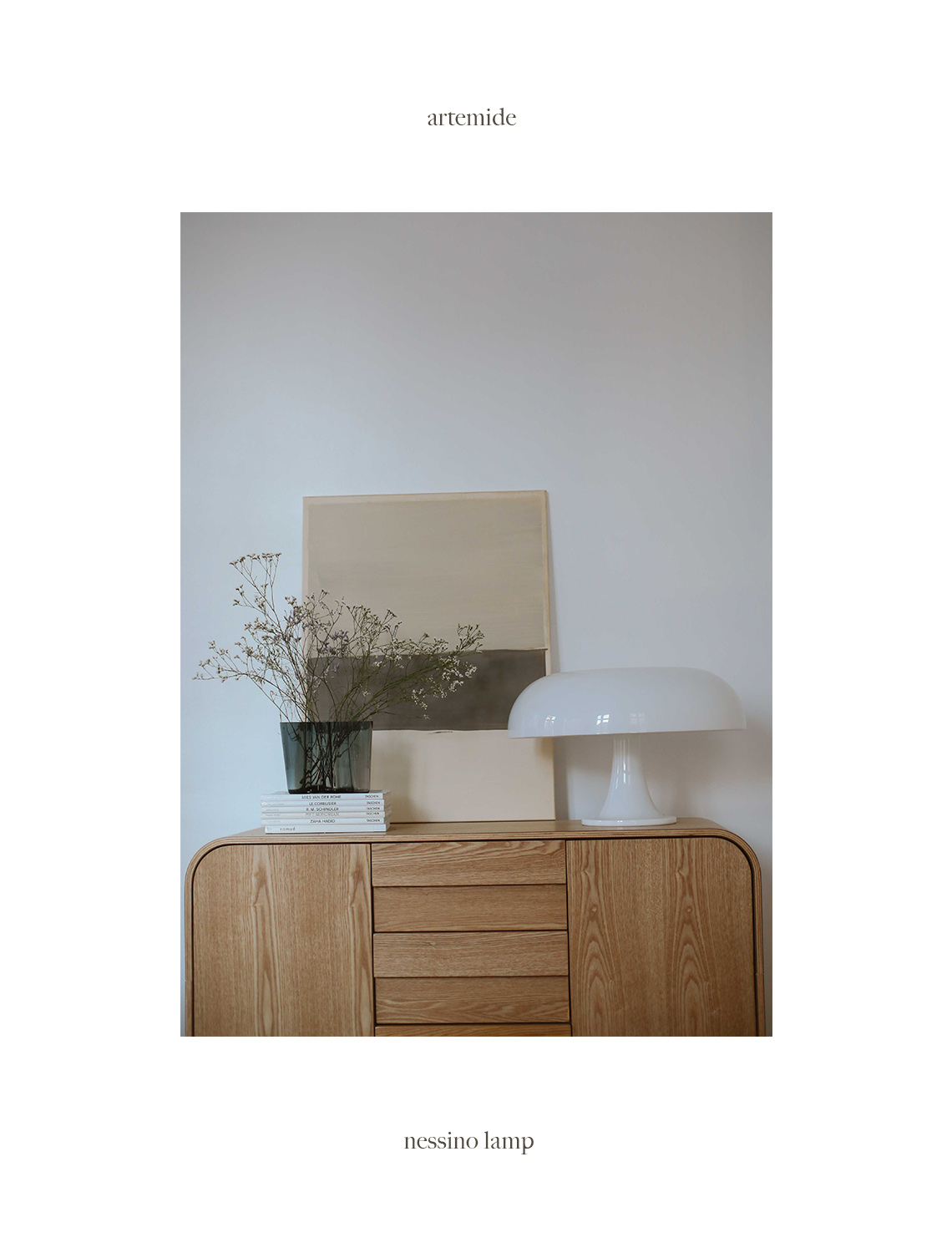 unfinished painting by yours truly  |  vase c/o IITALA  |  lamp ARTEMIDE c/o via FLINDERS
table books TASCHEN  | sideboard c/o MADE
Most of you know by now that I recently moved homes. To be precise I moved out of my favorite apartment shared with two incredible women and close friends of mine. Off I go to new adventures by myself or so they say. It's not been that easy for me to adjust mostly because so many things are still missing in the new place and I hardly have a living room so far – my sofa will only arrive in late february. Until then I decided to make the most of the mostly empty living room and start decorating small bits of it that will likely have to be moved around a bit once the sofa is there (I am rambling on I know but bear with me). But you know you gotta make it your own somehow otherwise it won't feel like home. My inner leo is coming out since the move and I have been desperately trying to build that home we leos need.
My living room is also THE room in my apartment. It has loads of windows and I mean loads. Two of the 4 walls are completely filled with windows and therefore wall space is limited and needs to be used wisely. Which is why naturally I wanted my beloved MADE sideboard to get a light filled spot in the living room. My new ARTEMIDE lamp finally has its own place to shine from, too. Lamps for the living room can be tricky and while I still haven't figured out which hanging lamp to go for at least my table lamps are already sorted. The ARTEMIDE nessino lamp (bigger size pictured) makes the most beautiful soft light, which makes the living room much more cozy once the sun has set.
When decorating my sideboards I usually always follow the same pattern
One
Decide for a lamp that will match the size of the sideboard. Meaning if its quite a deep sideboard like mine you might as well go for a BIG table lamp.
Two
Add some coffeetable books. Usually, I will already decide which colour palette I wanna add to my sideboard. This time I wanted the books to nicely match the ARTEMIDE lamp – so I went for white.
Three
More decoration. Add a vase or more than one. Really the more the merrier. I added my IITALA aalto vase – something special but not too bold.
Four
Living in an Berlin altbau is both a pain and a blessing. I love my extremely high ceilings but at the same time the walls can quickly look empty and a little sad. Therefore, I normally always add a painting or print to my sideboards. Sometimes I will just lean them and if I am a little more ambitious I will make a small photo wall and hang them all up.
Five
Make it to an actual home. Add flowers since they mean that someone is at home and living in the apartment. I don't know but whenever I add flowers to any place I live it immediately feels more homely.