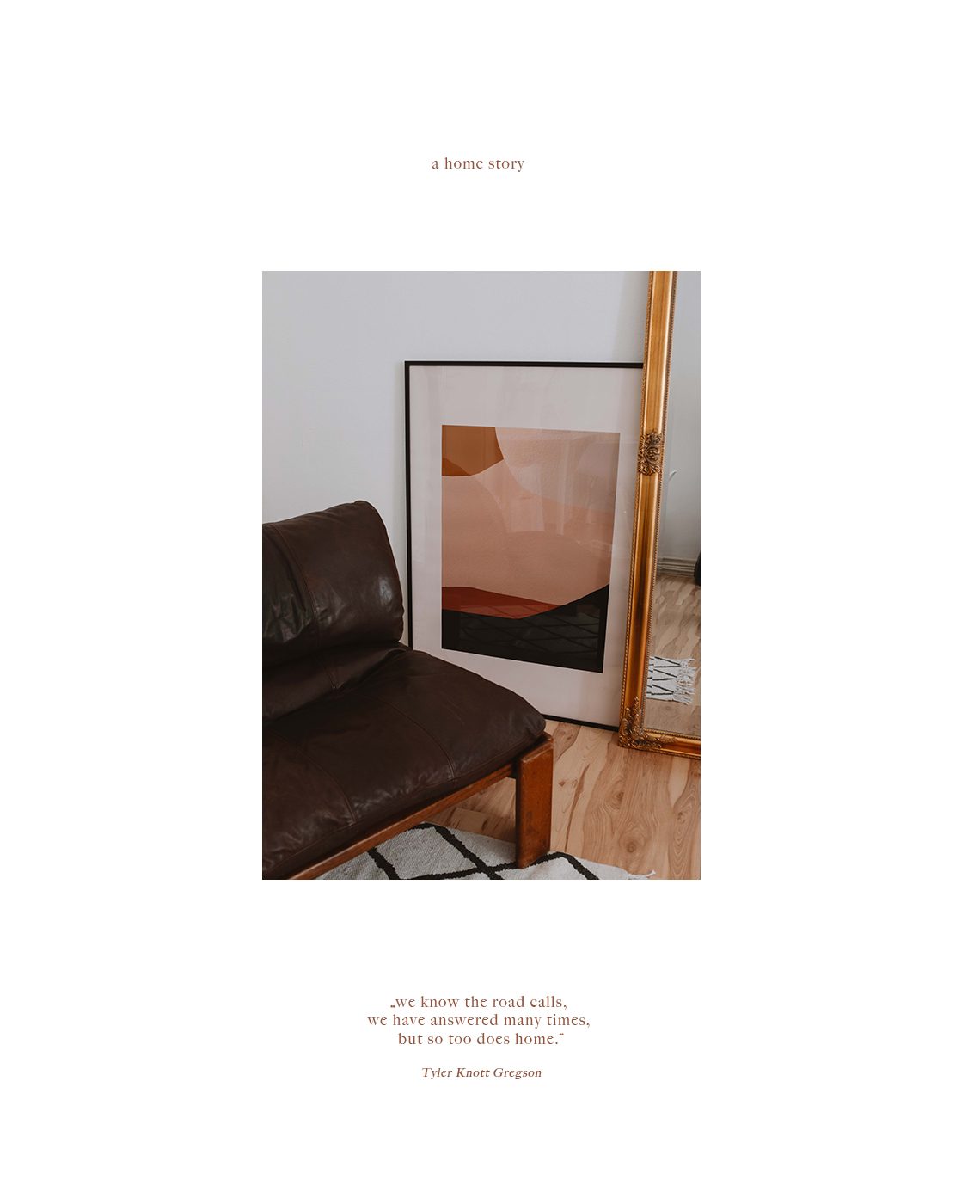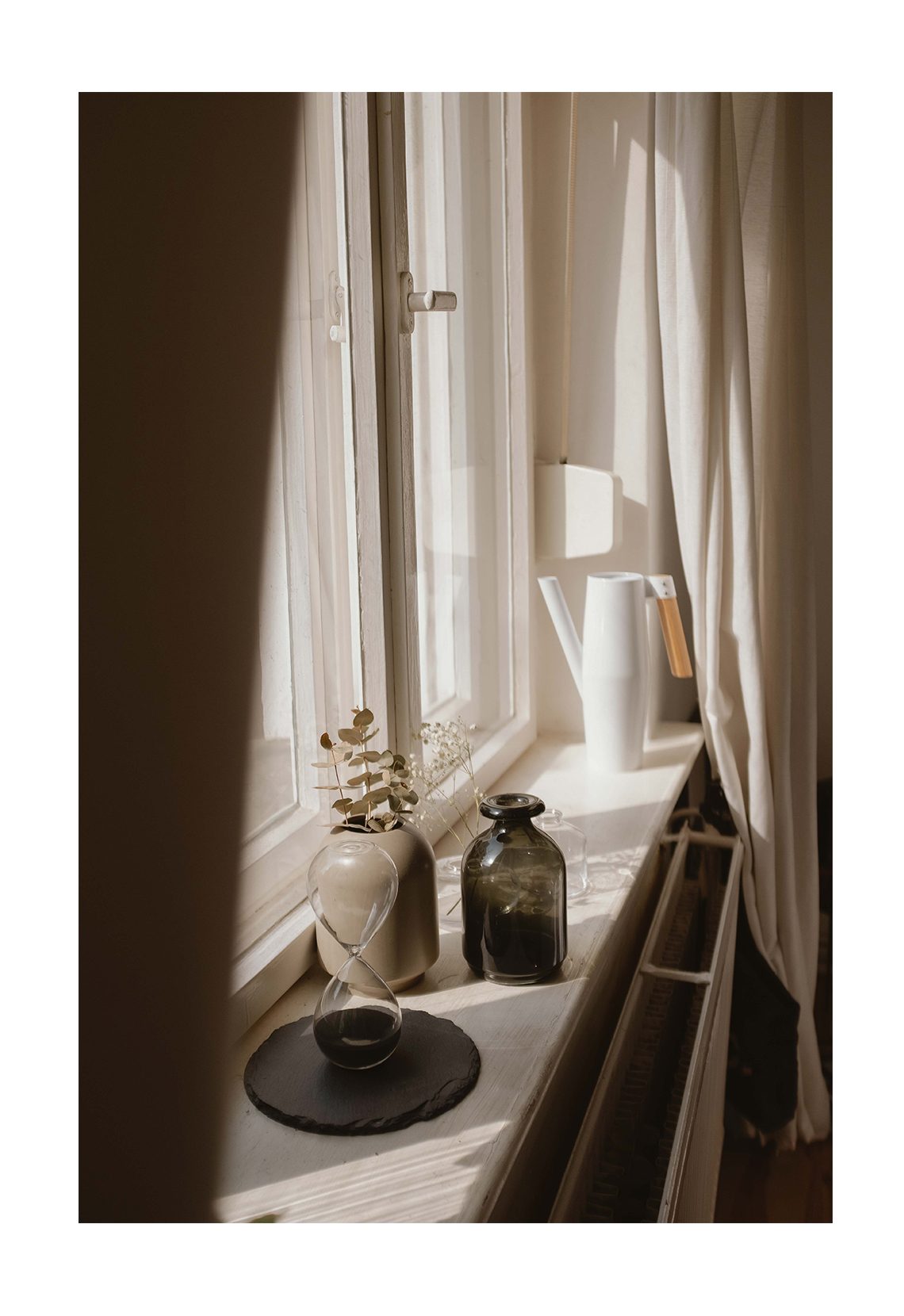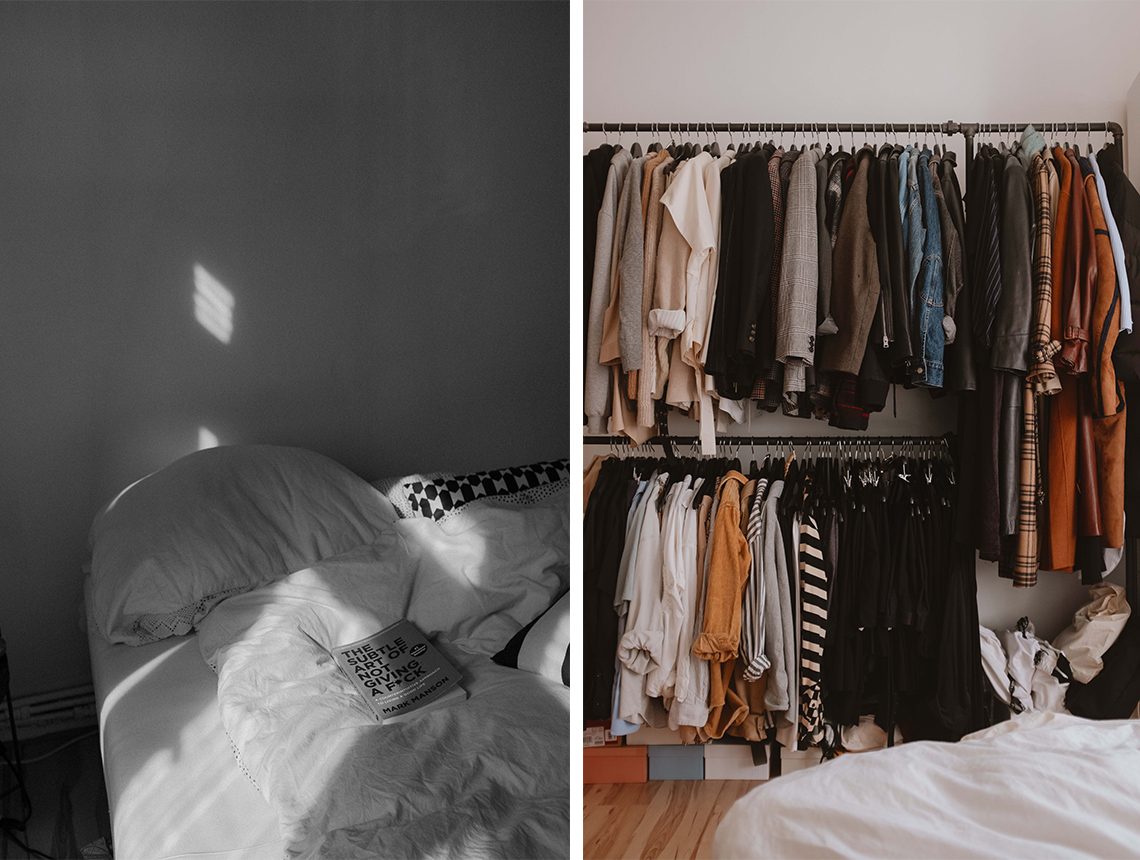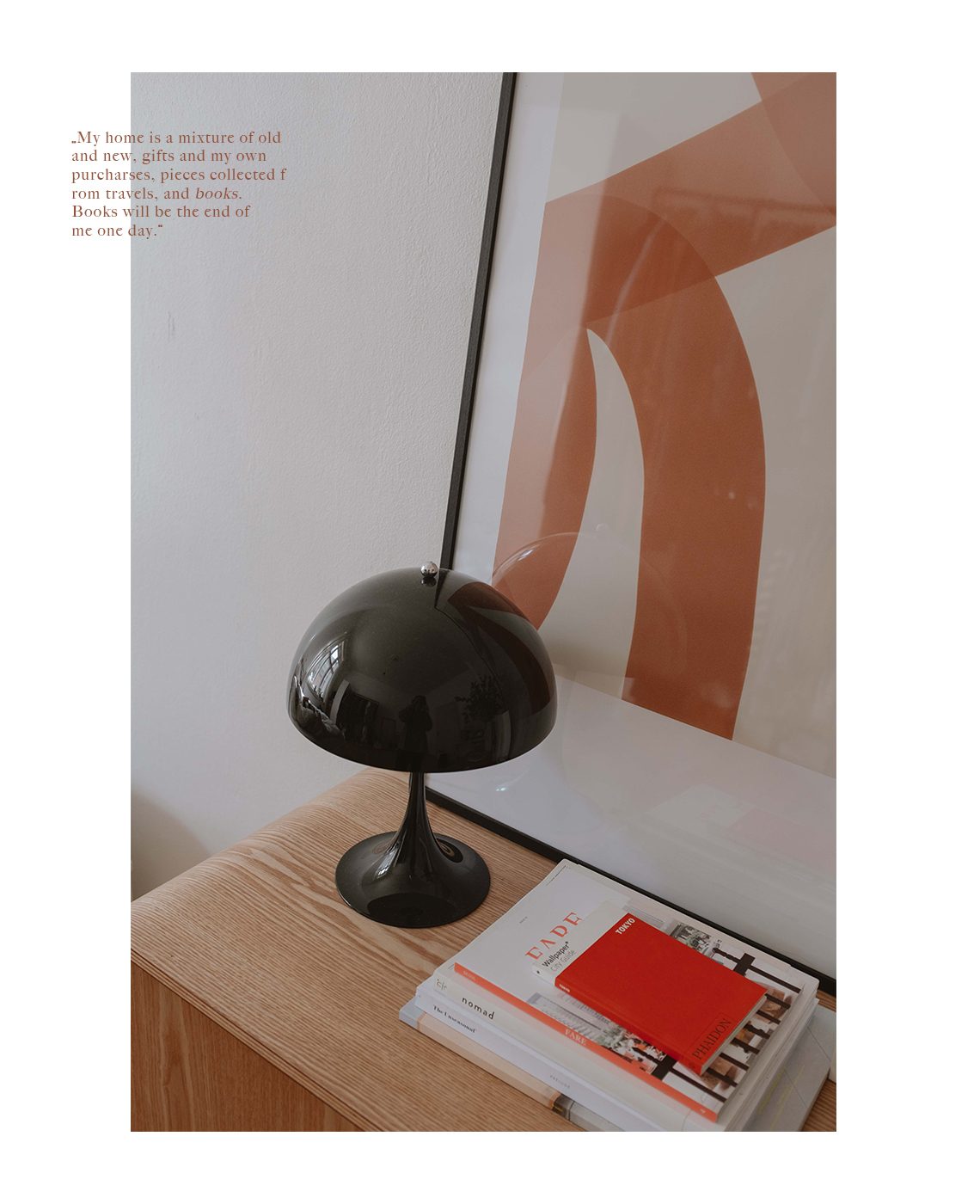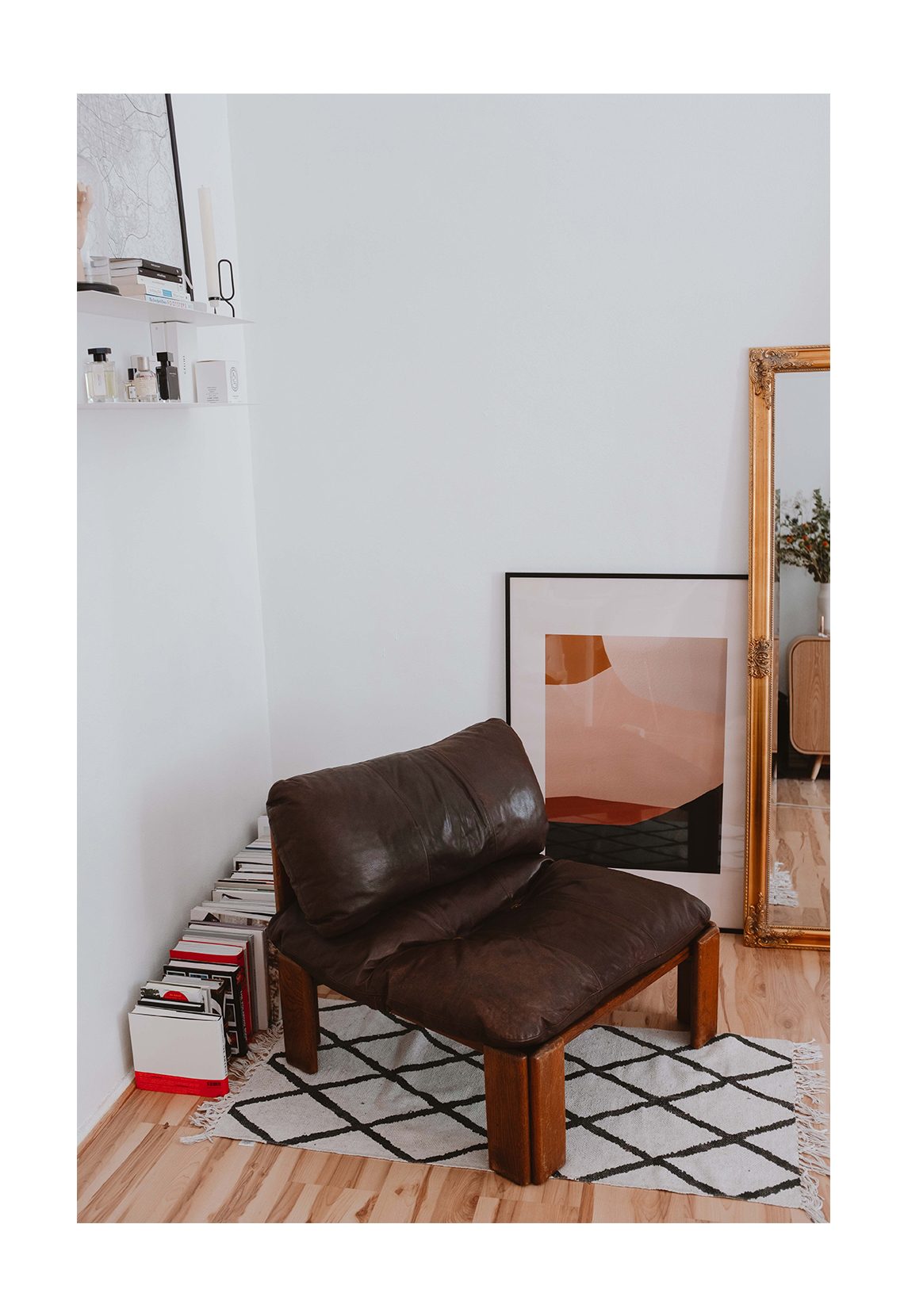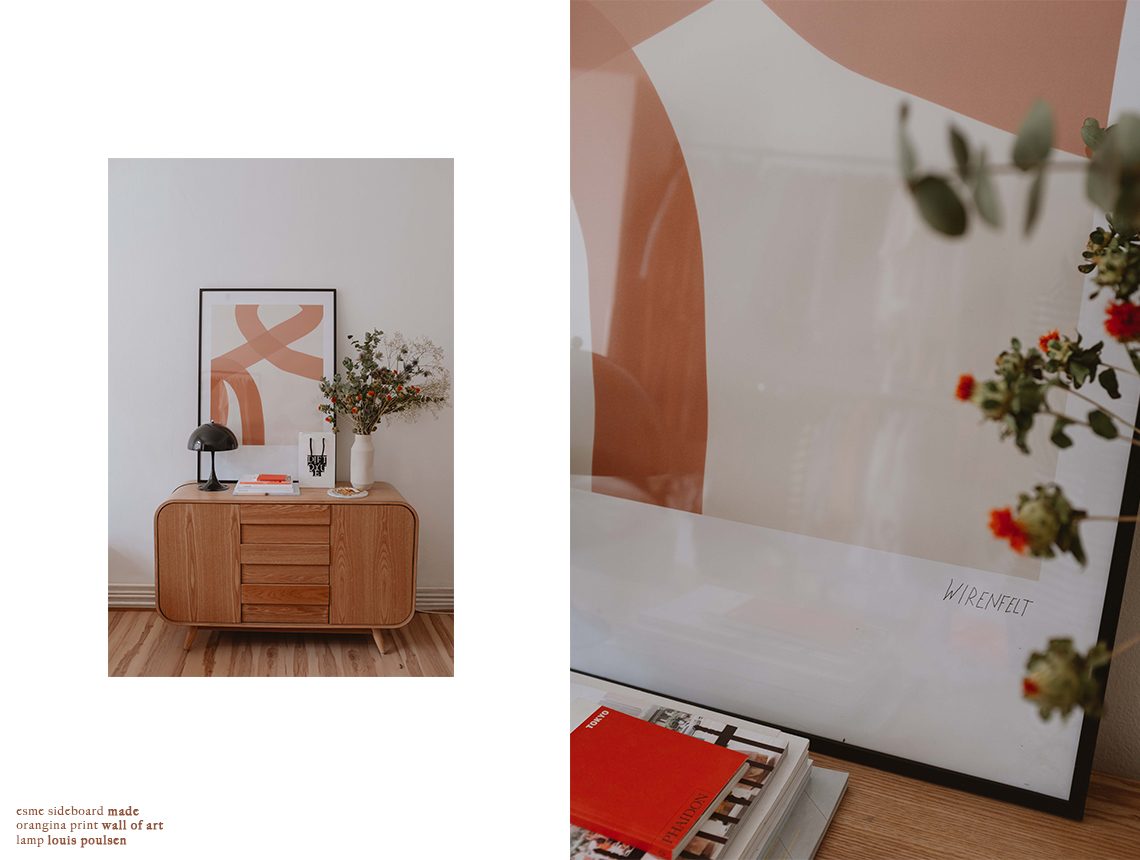 highlights
wardrobe RACK BUDDY  |  sideboard MADE  |  table lamp LOUIS POULSEN
prints WALL OF ART  |  lounge chair VINTAGE
After a couple of months my bedroom has finally come together. It's still not 100% perfect but honestly when is anything ever 100% perfect? Right – never. While I am a lover of black and white in my wardrobe I do prefer some warmer tones when it comes to my interior decisions. Those warmer components are usually wooden furniture or my dark chocolate brownie colored leather lounge chair. This was the greatest bargain ever found at my local flea market, which makes it even more special. Those of you following me closely on social media might have noticed that my sideboard decoration varies from month to month since I like to change the flowers, vases and such ever so often. Luckily my ESME sideboard is a real catch and anything looks good with it. It also hides a good percentage of my books (even though you might have noticed that books are still lying everywhere…).
Recently, I also changed my wall art. Going back and forth between wanting something more abstract or printing some of my photos from Seoul to decorate my bedroom with I ended up at WALL OF ART. All prints are created by young artists, some of which are sharing their creative work with a wider audience for the first time, the prints come in a variety of styles and techniques. I haven't found a single person that didn't find a print they absolutely loved on there and I am already eying on the next prints!
Of course, my wardrobe is still quite big and I am not going to lie it's hard to cut it back any further than what I have done so far. But eventually I will get there until then my beautiful racks from RACK BUDDY will keep my clothes in order. It's the biggest option with a width of 180cm and a hight of 210cm. Especially the hight is great since I have over 3m high ceilings and I hate to waste all the vertical space in my apartment.