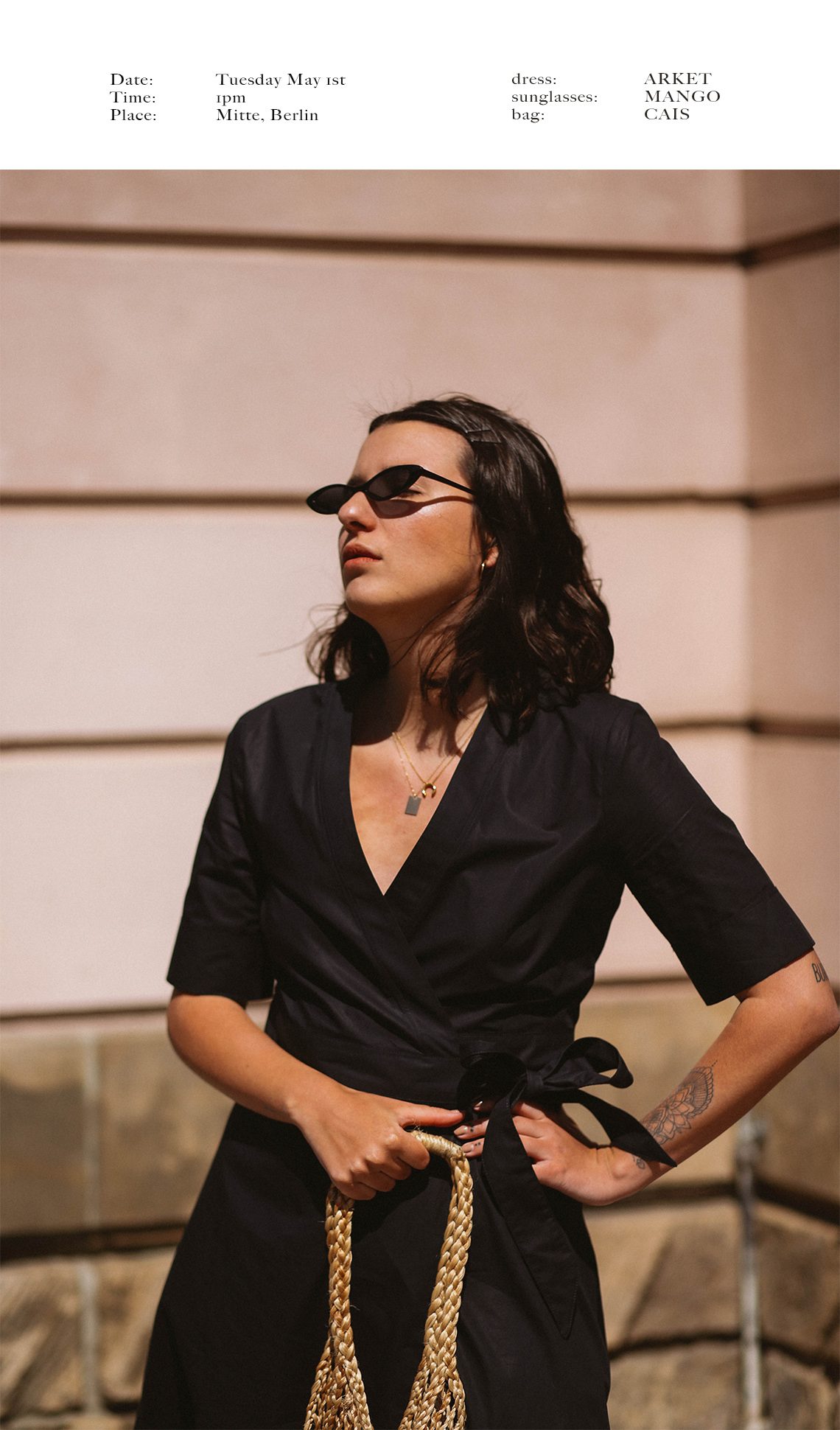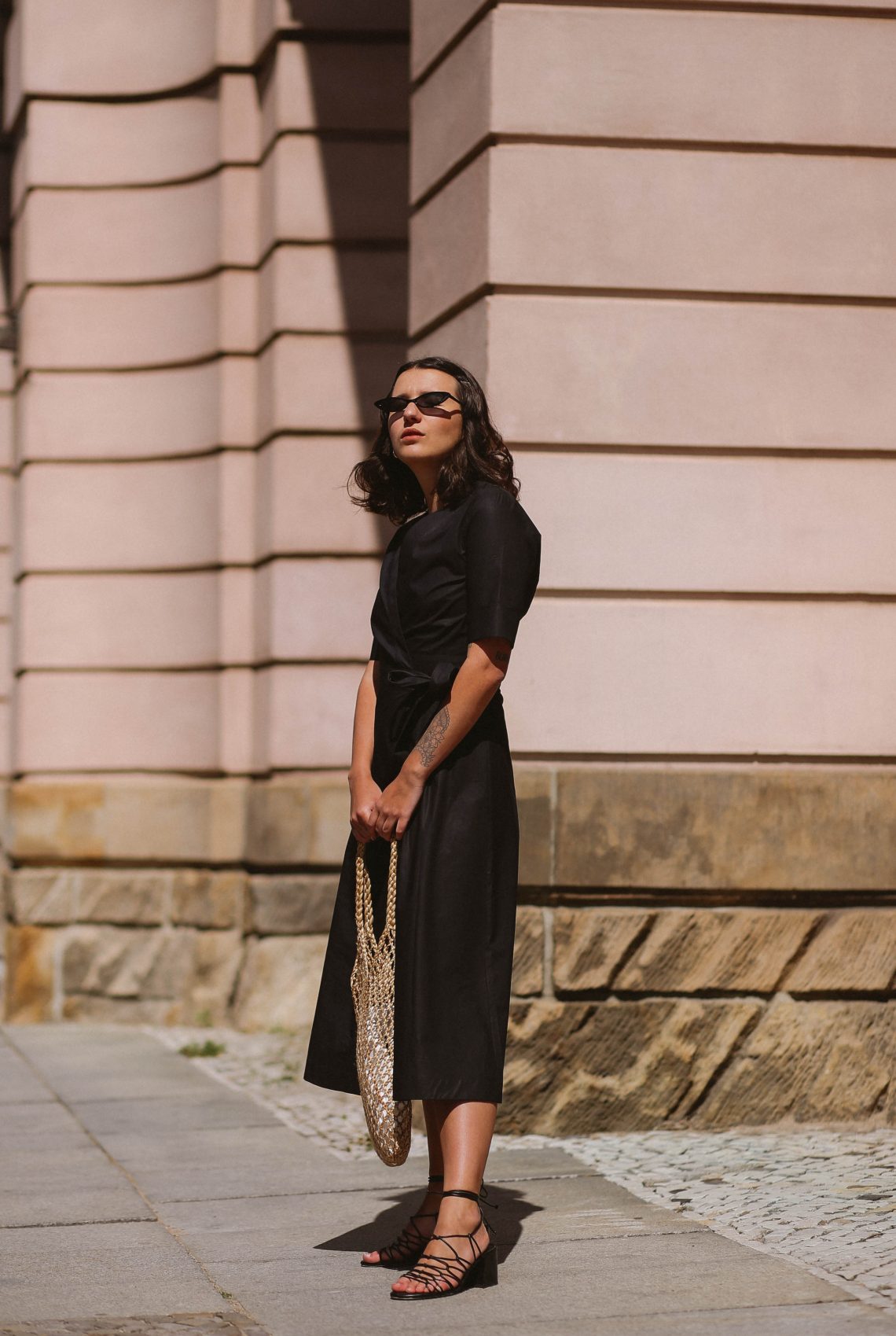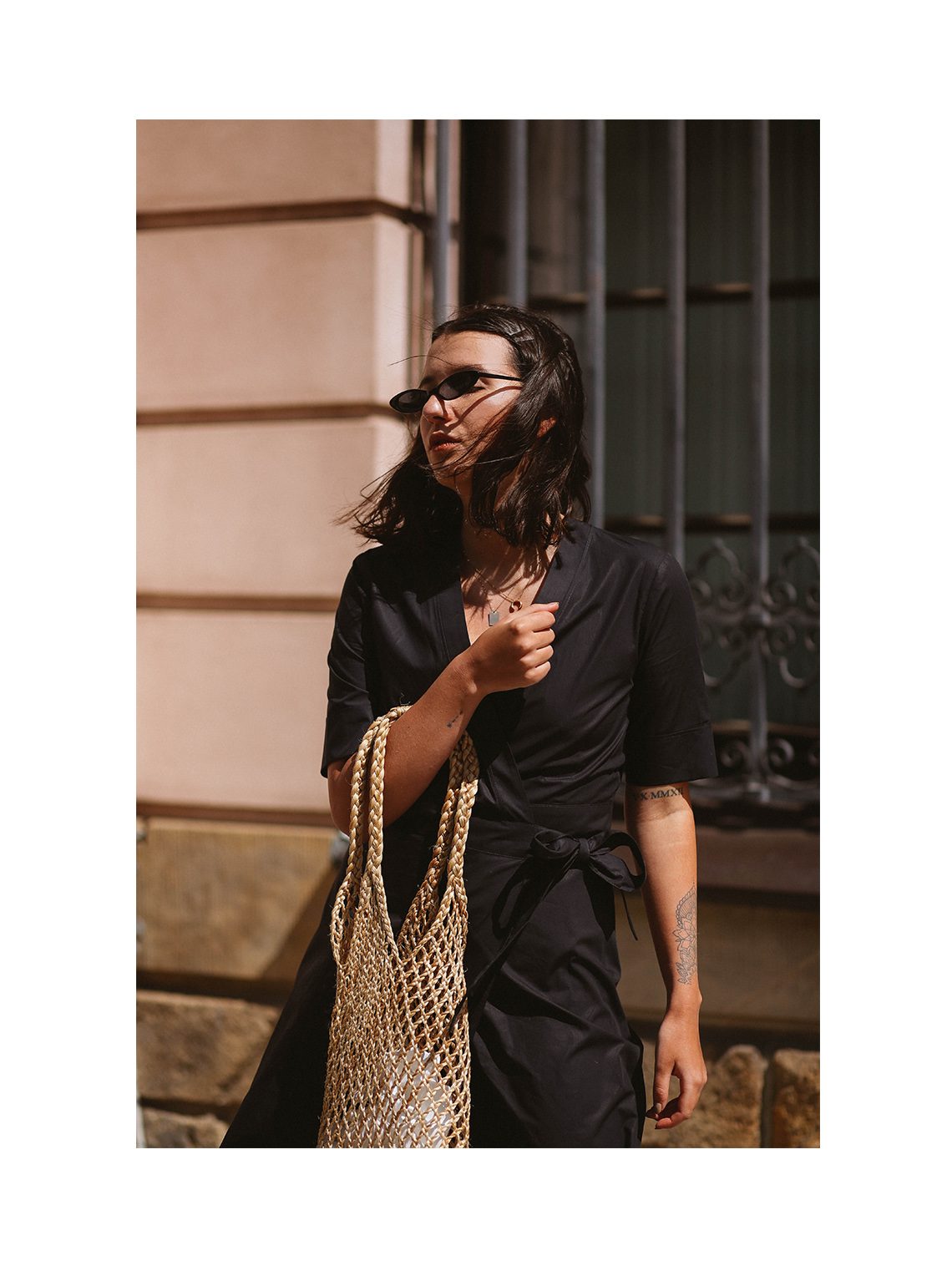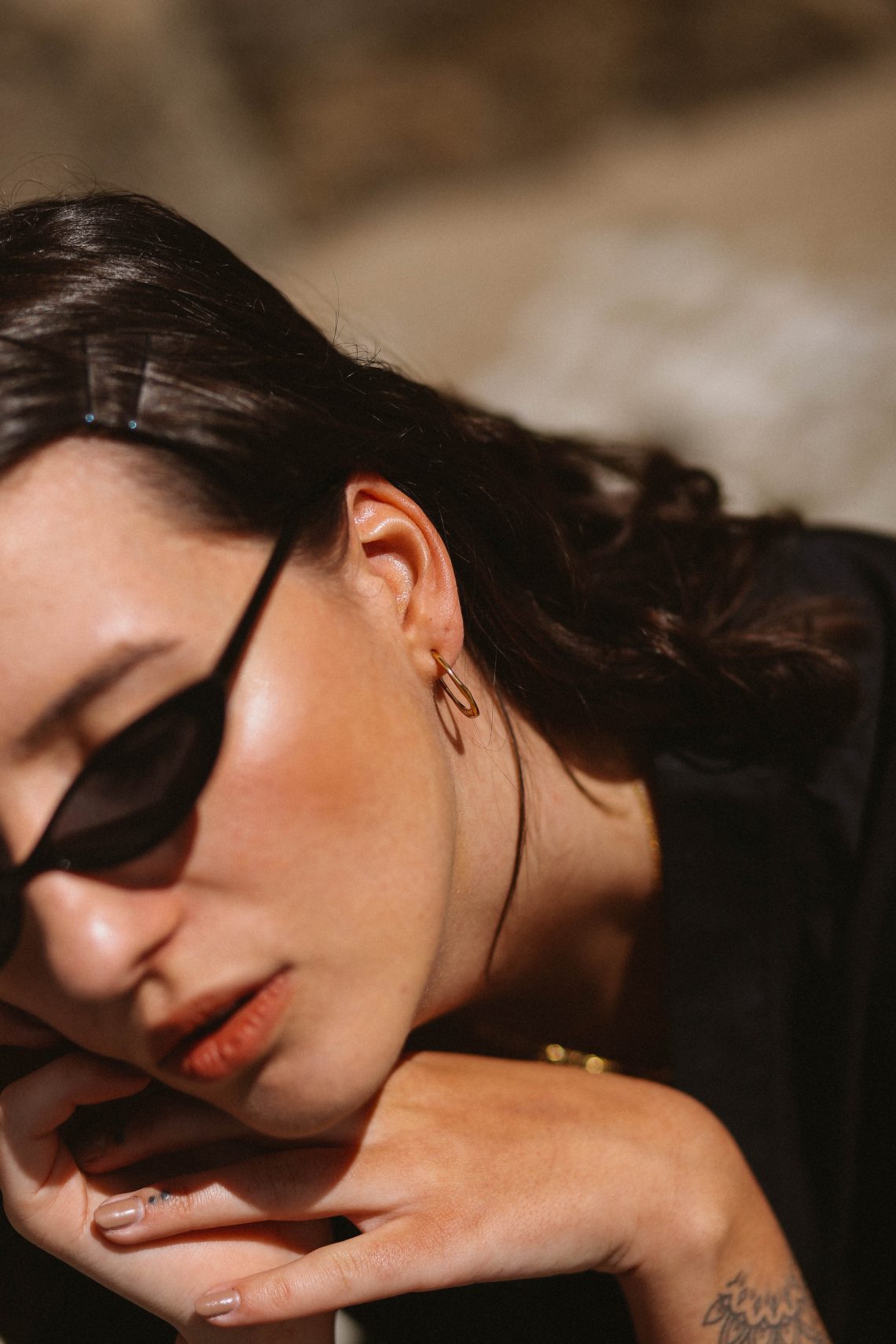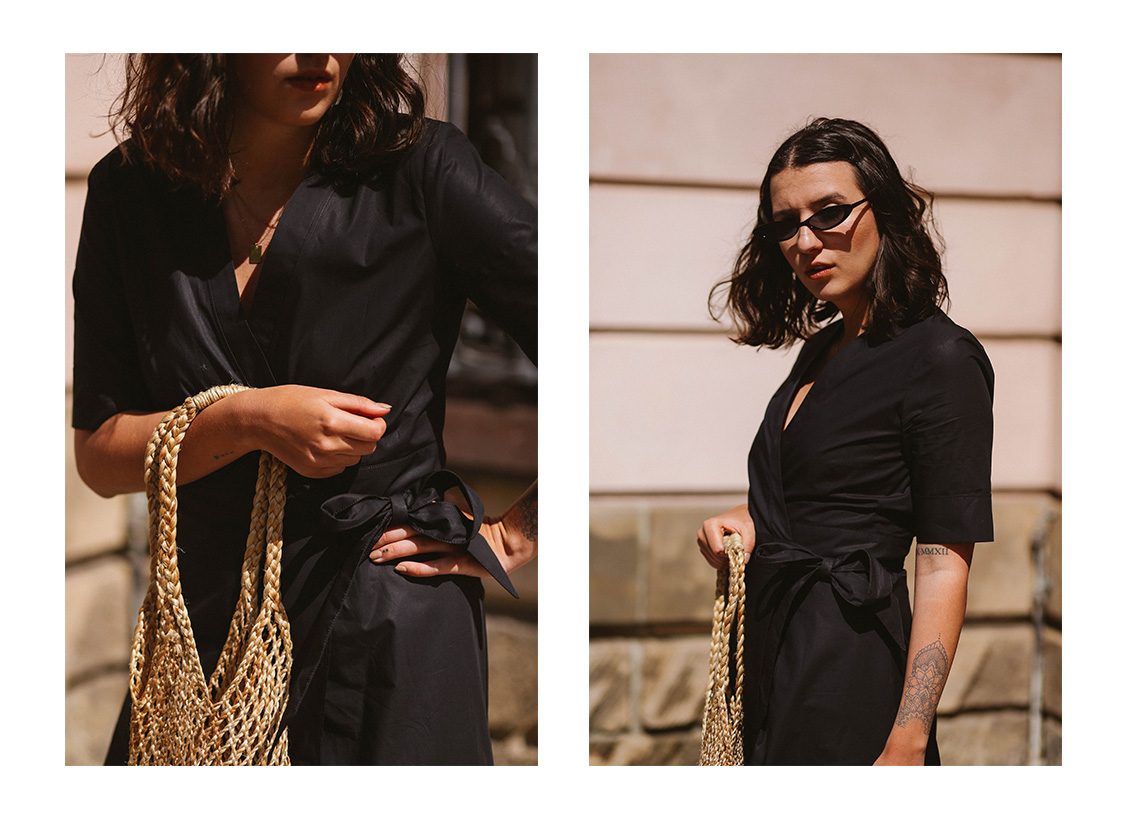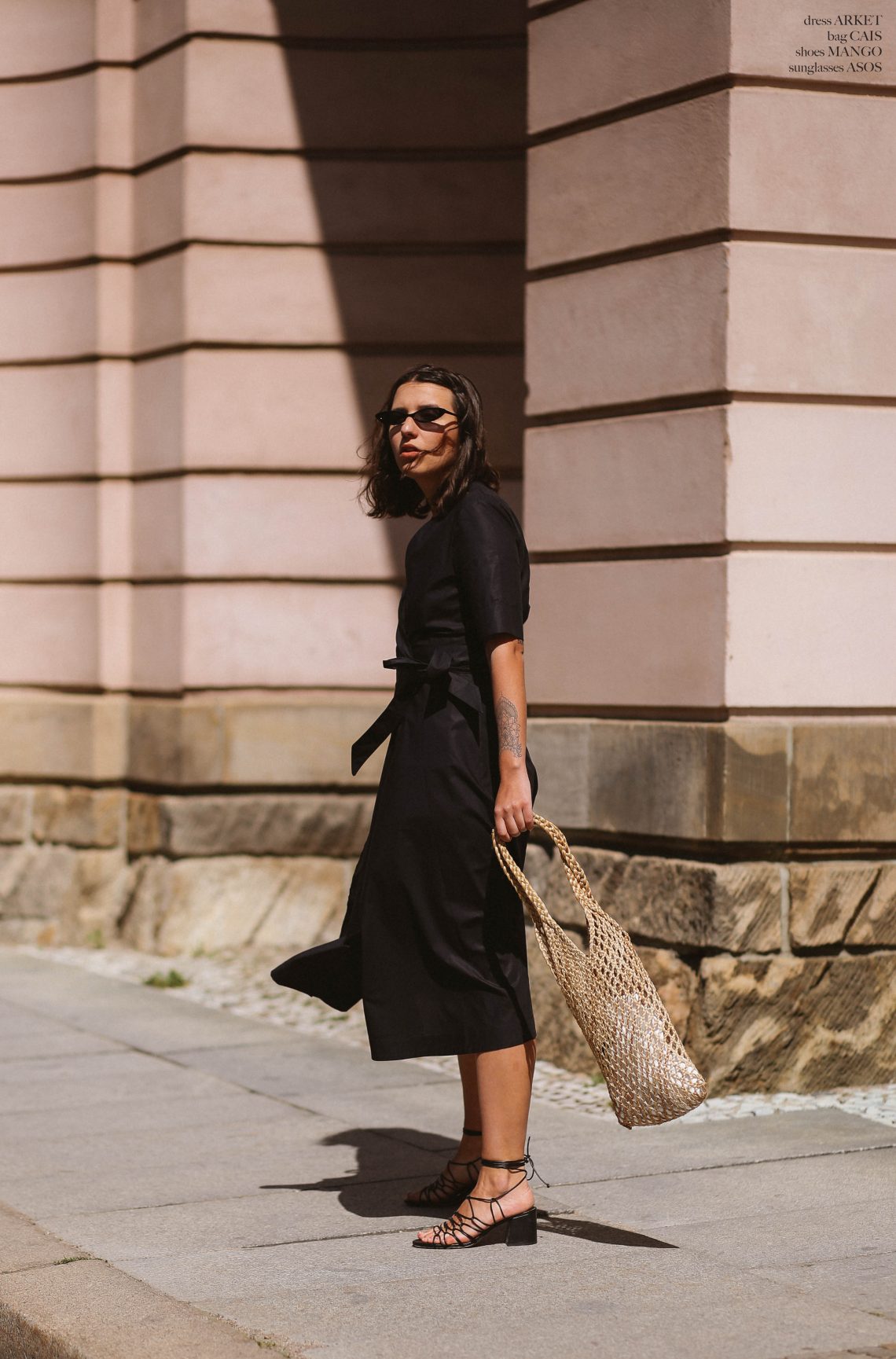 dress c/o ARKET  |  sunglasses ASOS  |  sandals MANGO  |  bag c/o CAIS
I am not one that challenges her inner fashionista all too often. I have a precise style from which I don't like to change rapidly. However, I am easy to convince to try something on for the sake of trying something new. It usually doesn't end up making it's way into my wardrobe because I want pieces that will make me happy for a long time and hopefully pieces that will be worn to death.
My new ARKET summer dress might be the exception we all make sometimes. It's a thin cotton wrap dress in a midnight shade of blue (so almost black). In addition, it has a beautiful midi length and a little longer sleeves which are always very flattering for people that don't feel 100% confident about their arms – like me. For now, I styled it with a pair of sandals that have been in my wardrobe for a couple of seasons now (very similar to the strappy Chloe sandals if you remember those). It's a very classic dress so I wanted to add some modern vibes and what could be better than a pair of statement sunglasses for the occasion?