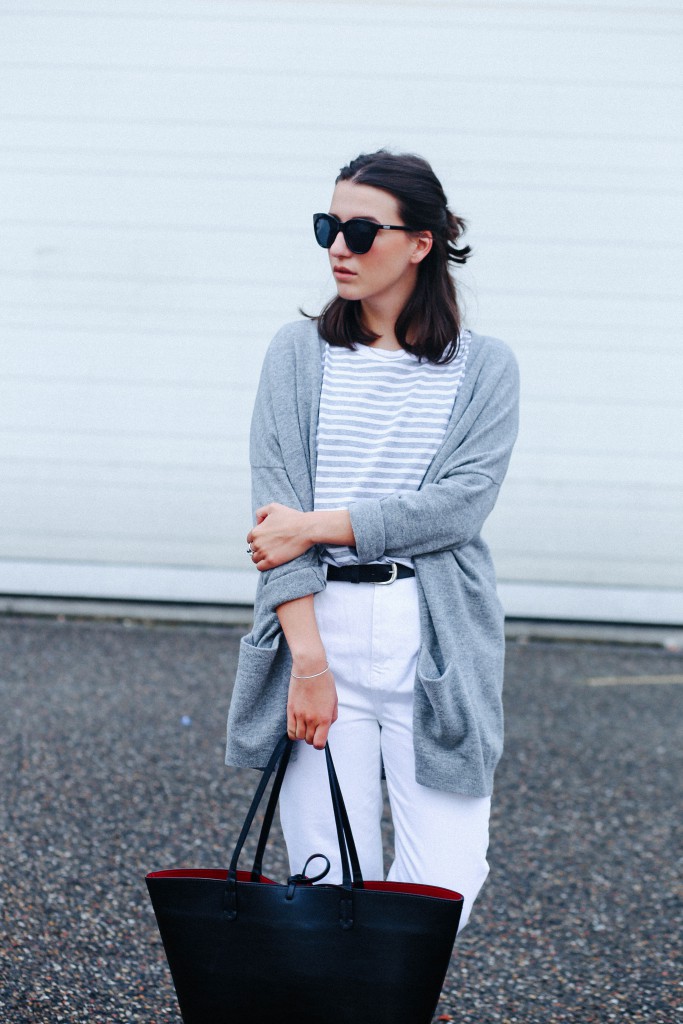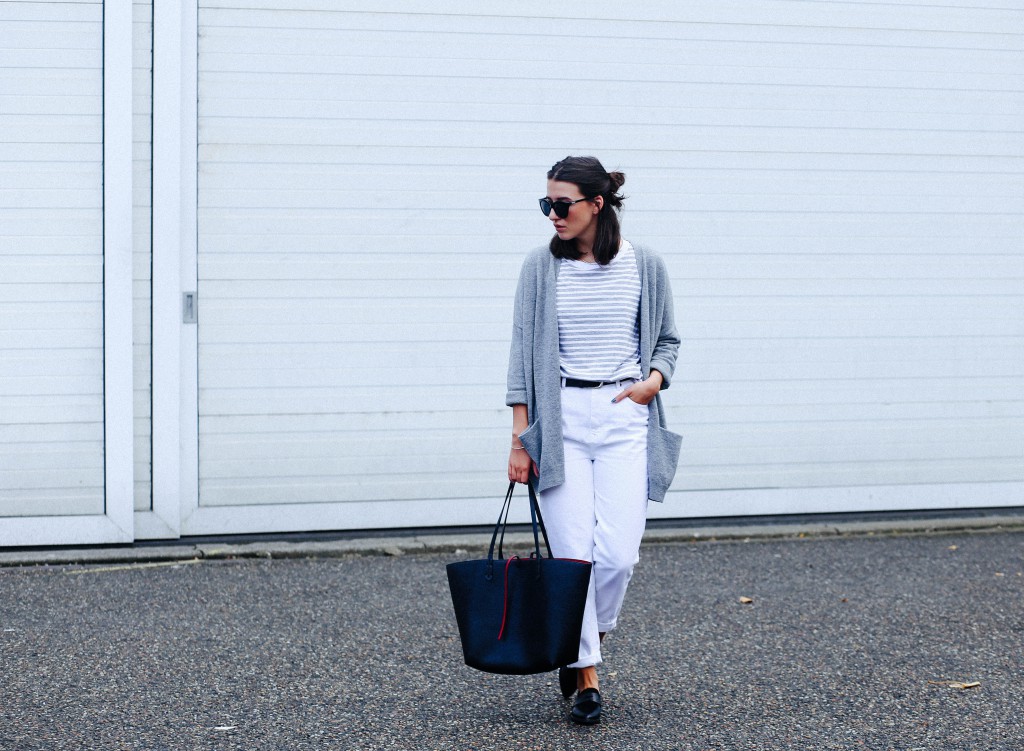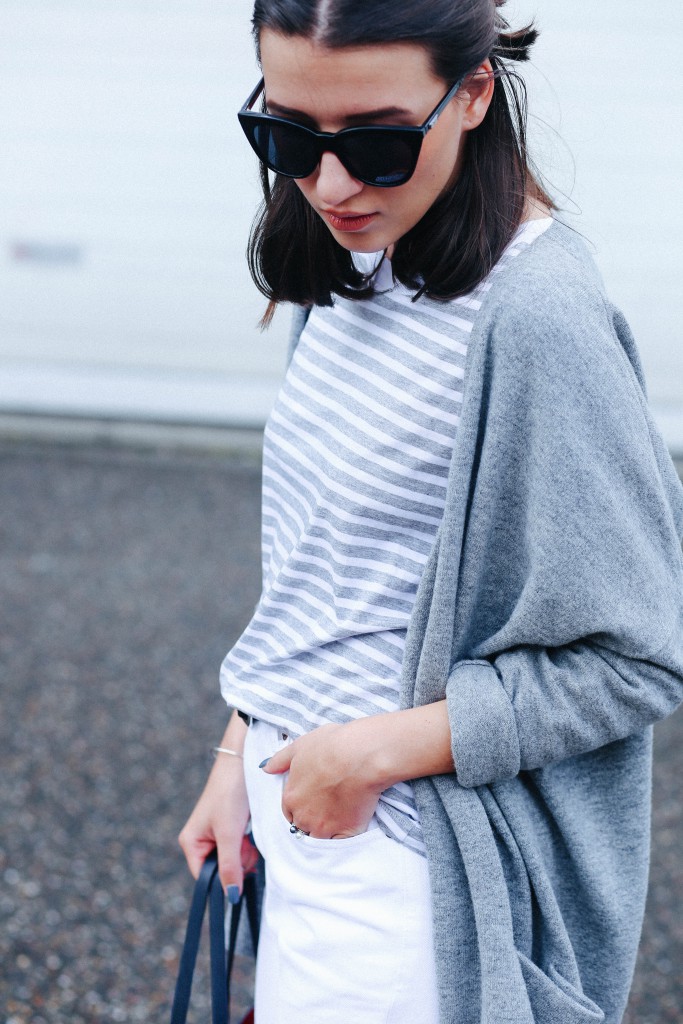 Knit – COS  |  Tee – COS  |  Jeans – Forever21 |  Bag – Zara
Shoes – Lorenzo Mari |  Jewelry – Artikel *  |  Sunglasses – Lespecs
I finally found a white pair of Mum / Boyfriend Jeans! I thought these were Boyfriend jeans but then I was educated better and apparently these are Mum Jeans. Either way they have a really relaxed fit and are made out of really thick denim. A lot of people don't like jeans if they are made out of really thick denim and not a lot of stretch but I actually prefer them that way! I added my favorite striped shirt from COS (they just make the best striped shirts) and my oversized cardigan. I was a little unsure last year when I bought this cardigan and now I am so glad I did because it's so soft and warm. It's definitely one of the most comfortable yet stylish pieces in my wardrobe!
I am currently a little busy with University since my first exam period is already getting way to close and I am still on holiday mode and not at all in study mode. It all takes me so much longer and really there are so many more interesting things than Finance. Well at least I already know in what I will not major!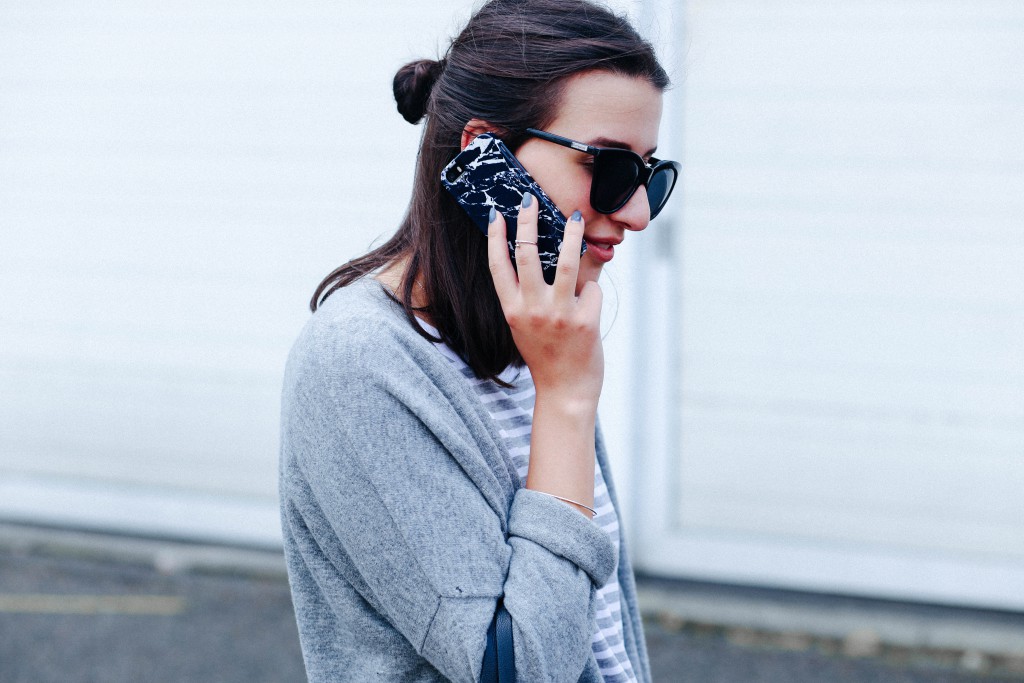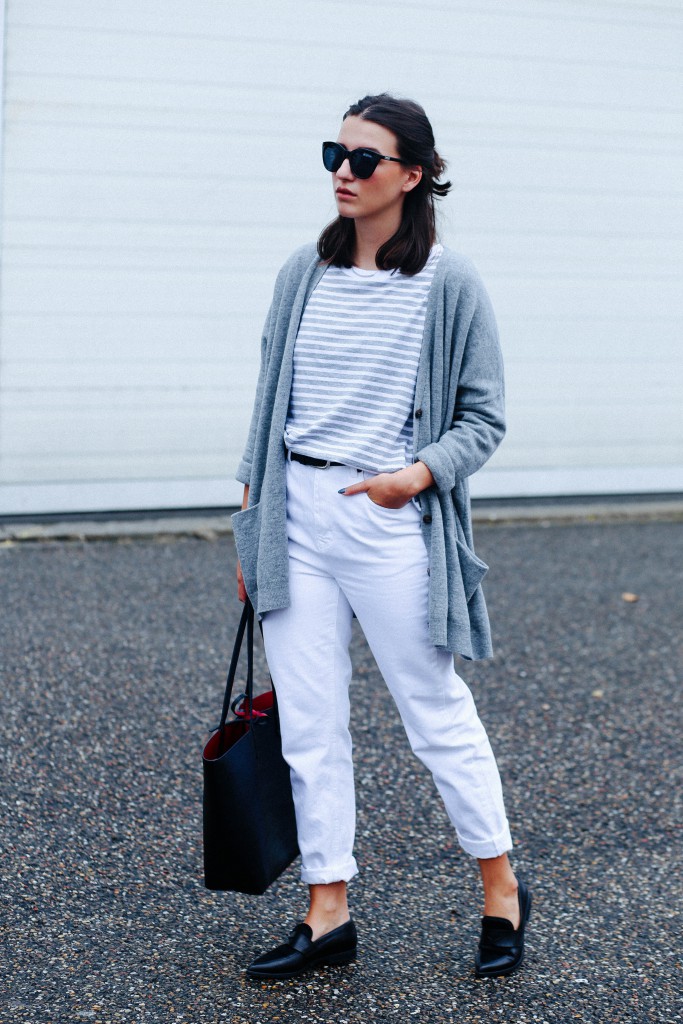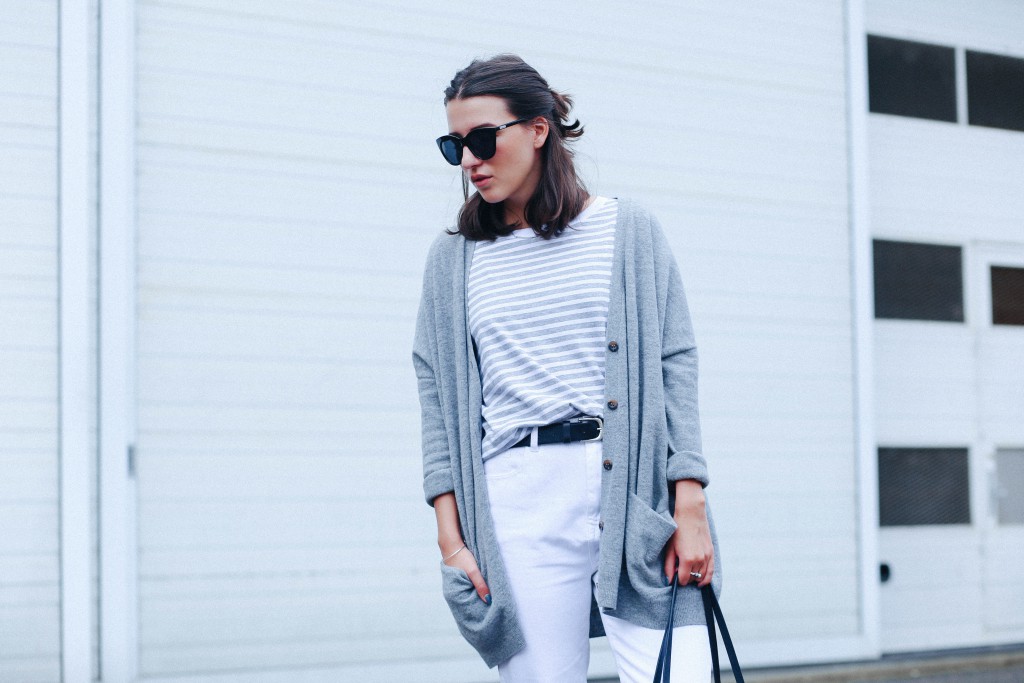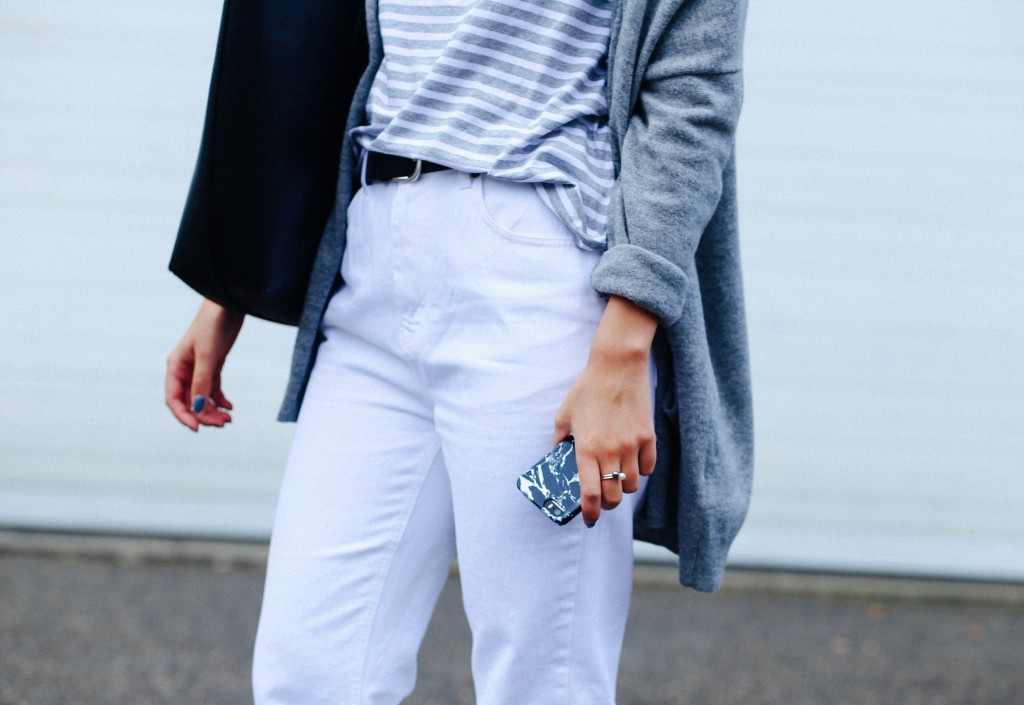 All photos taken by Elyse Isebia.