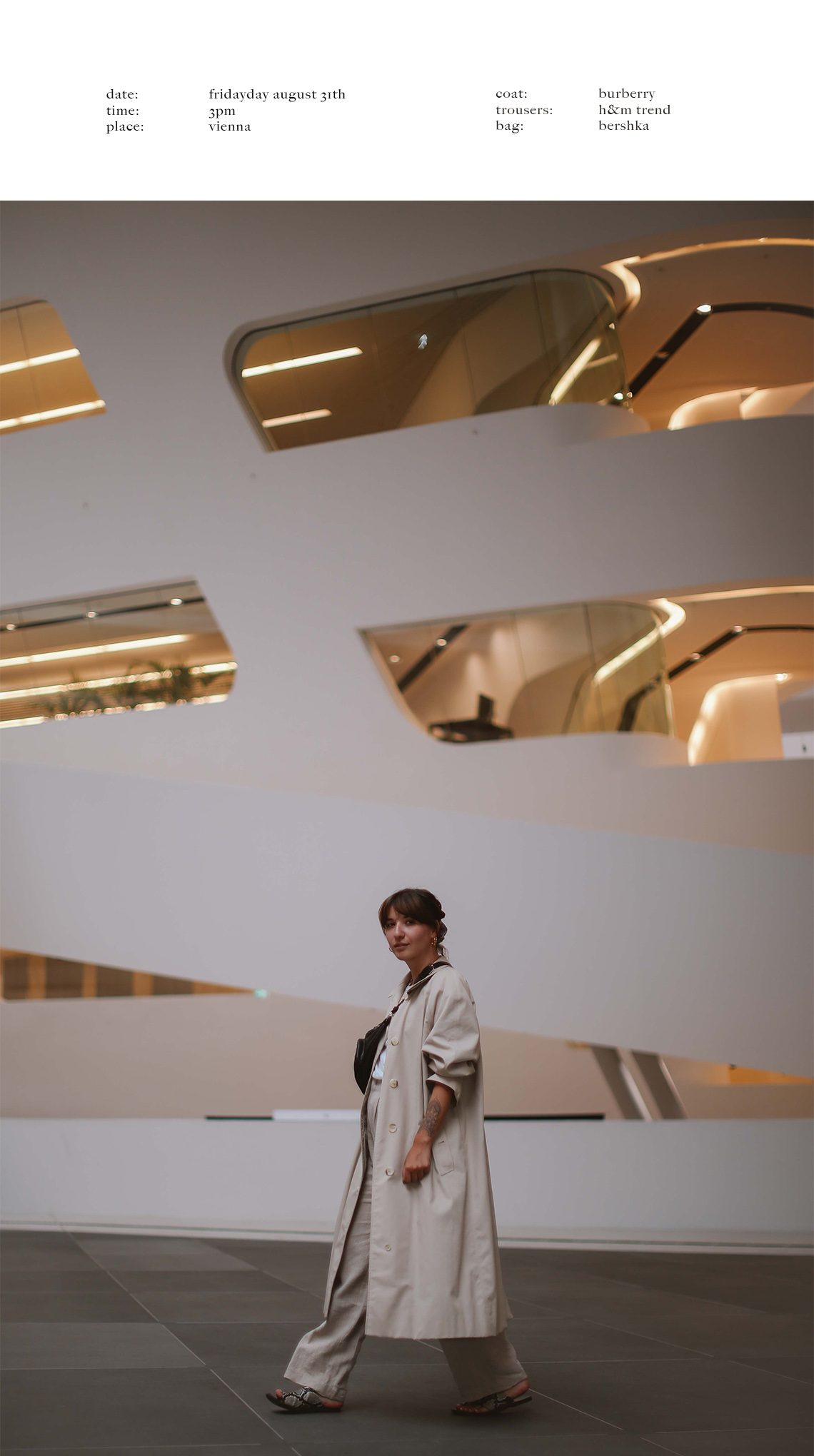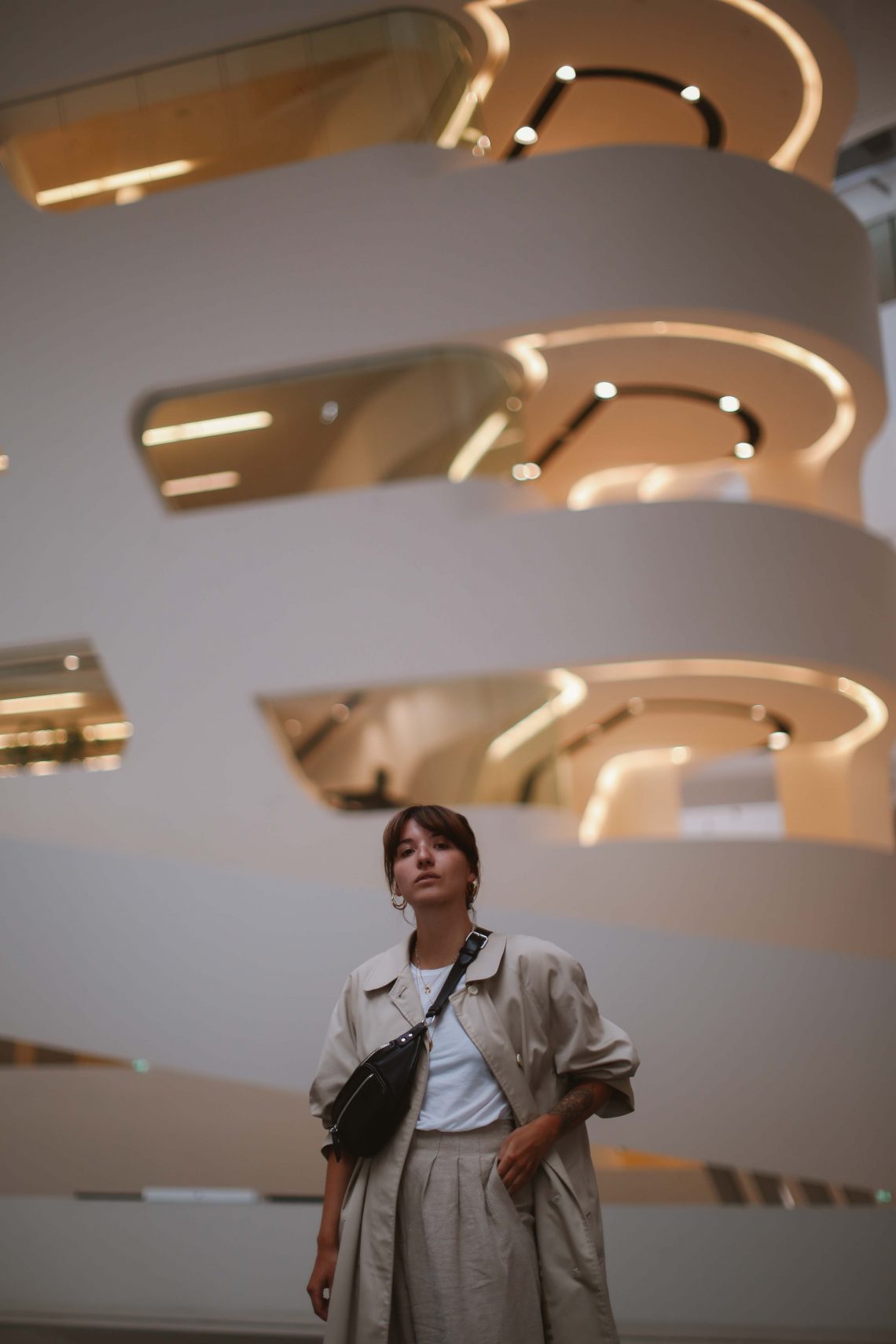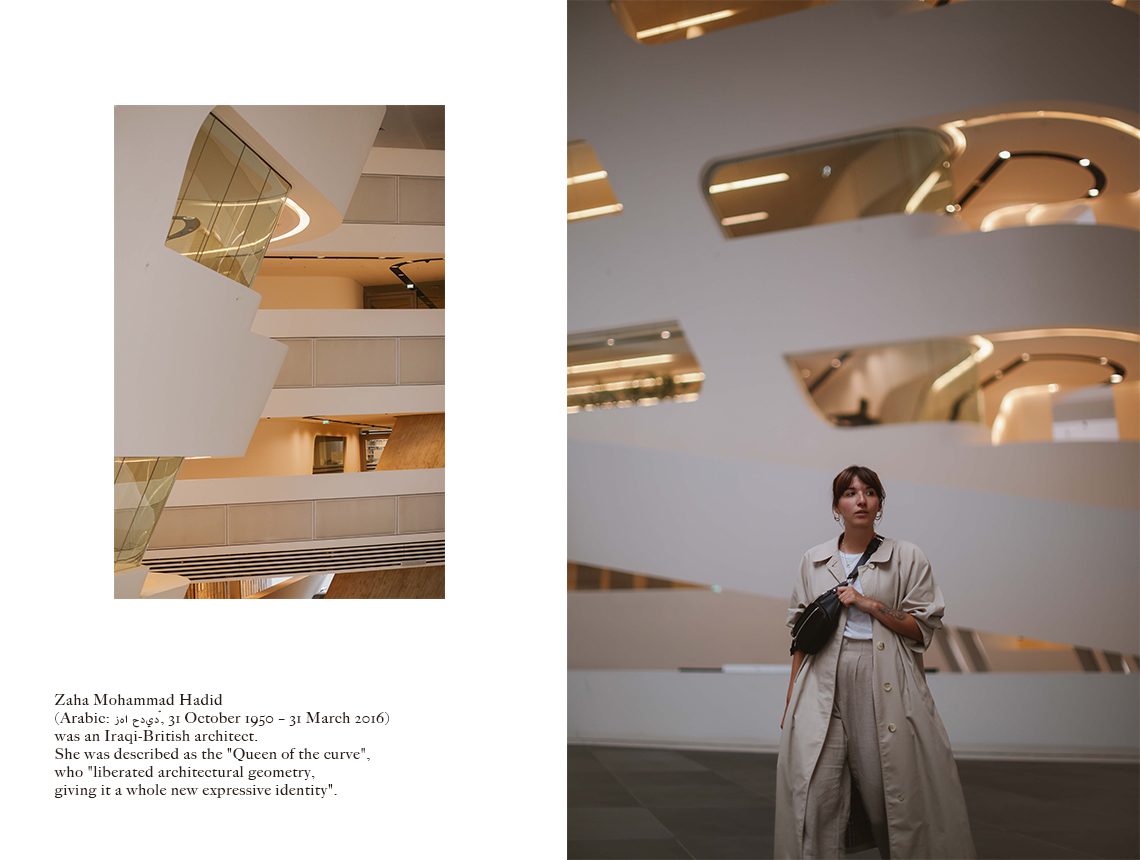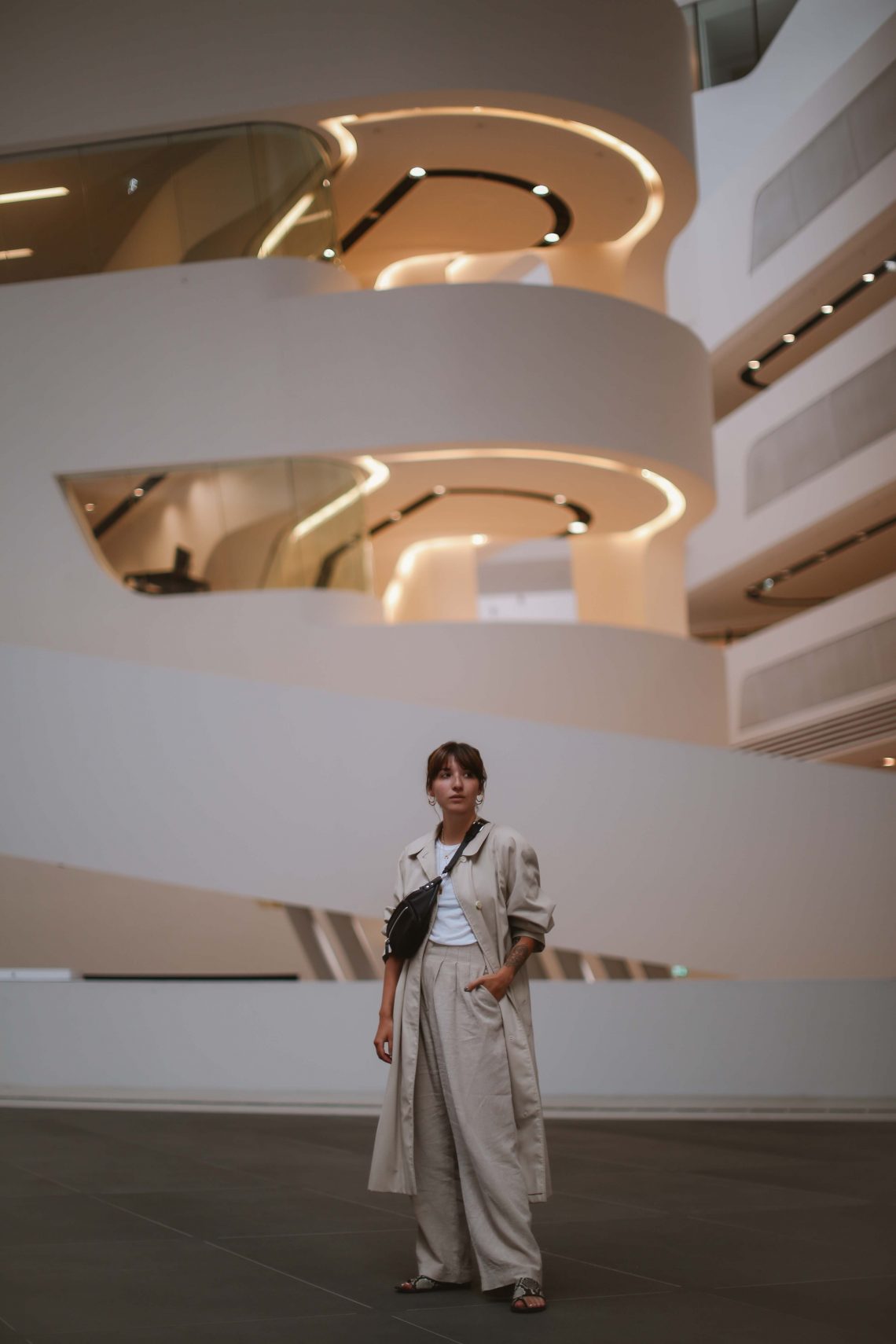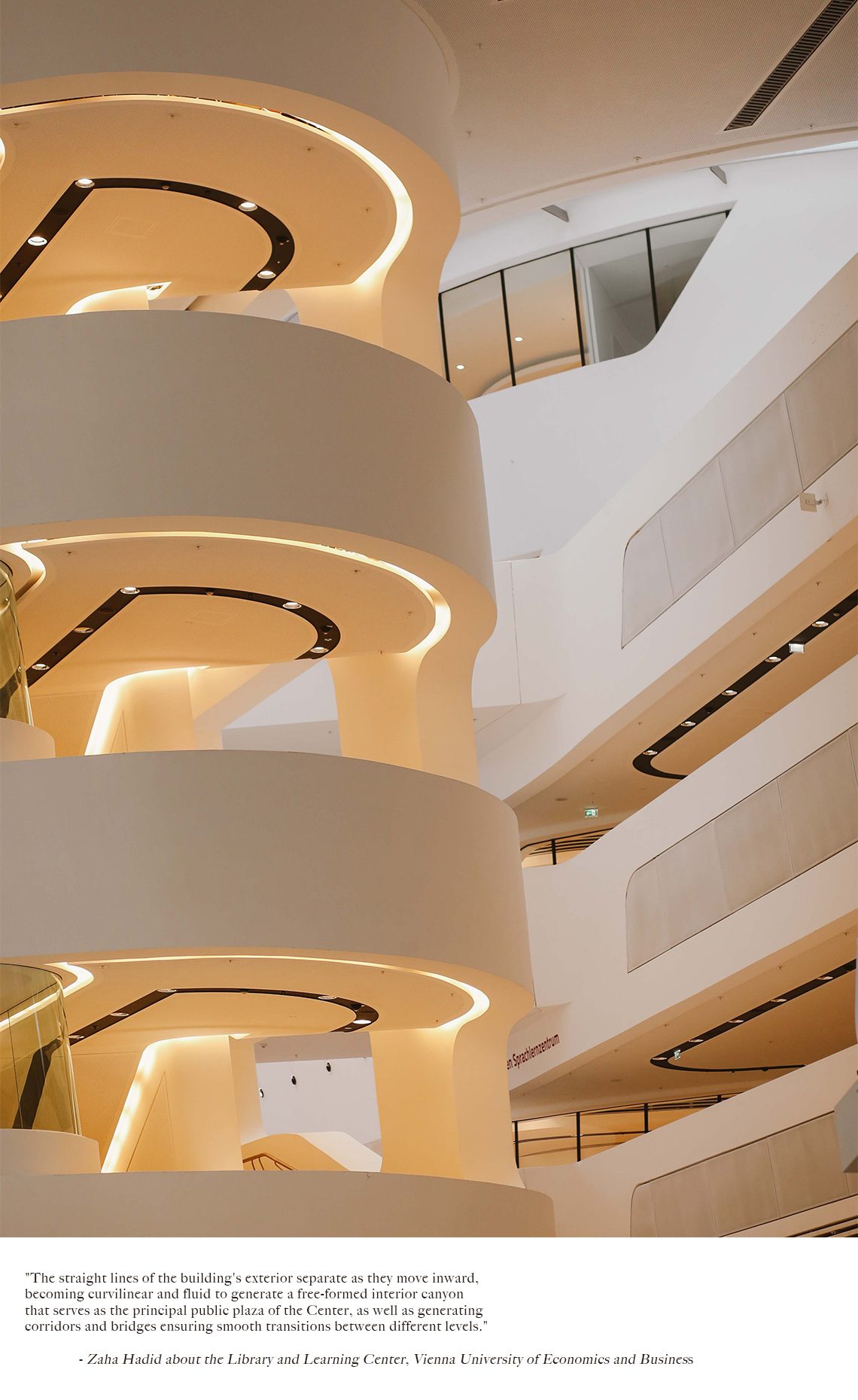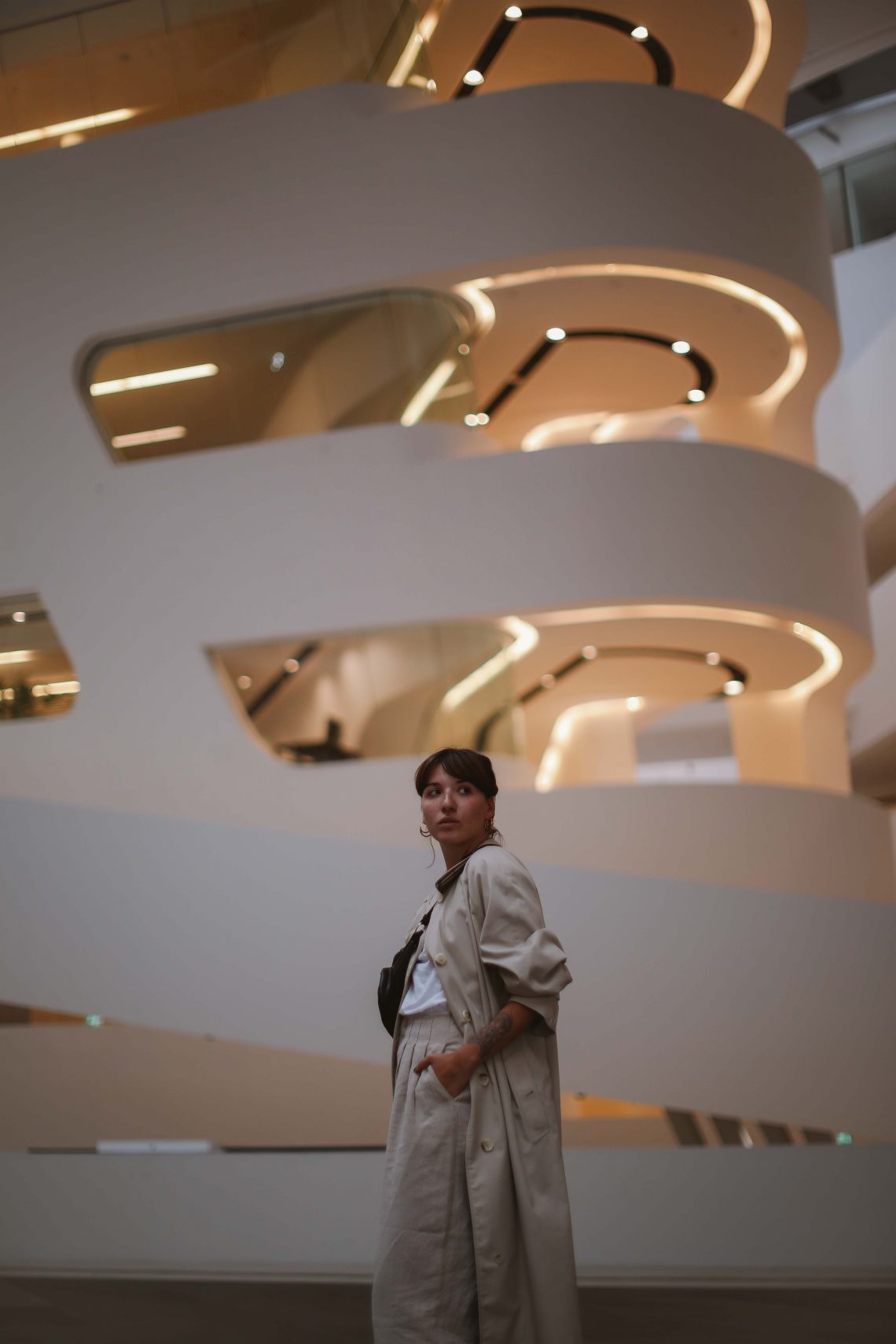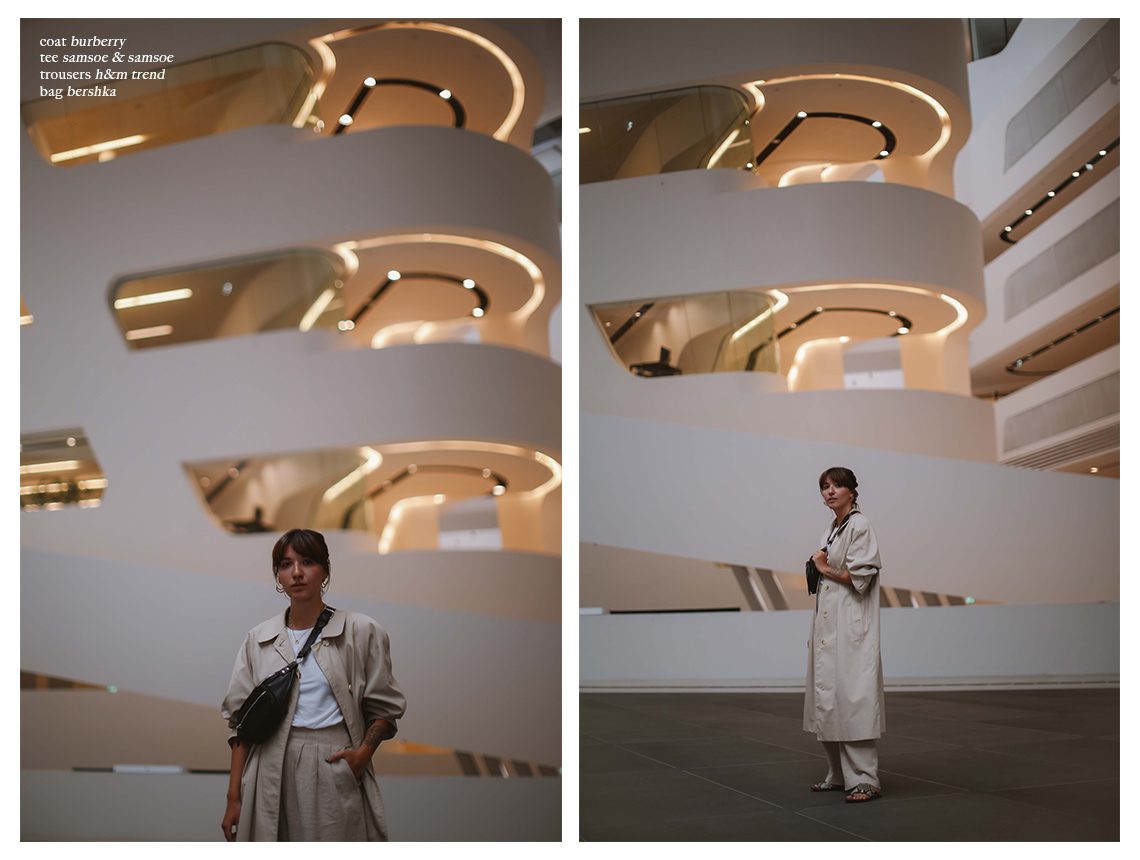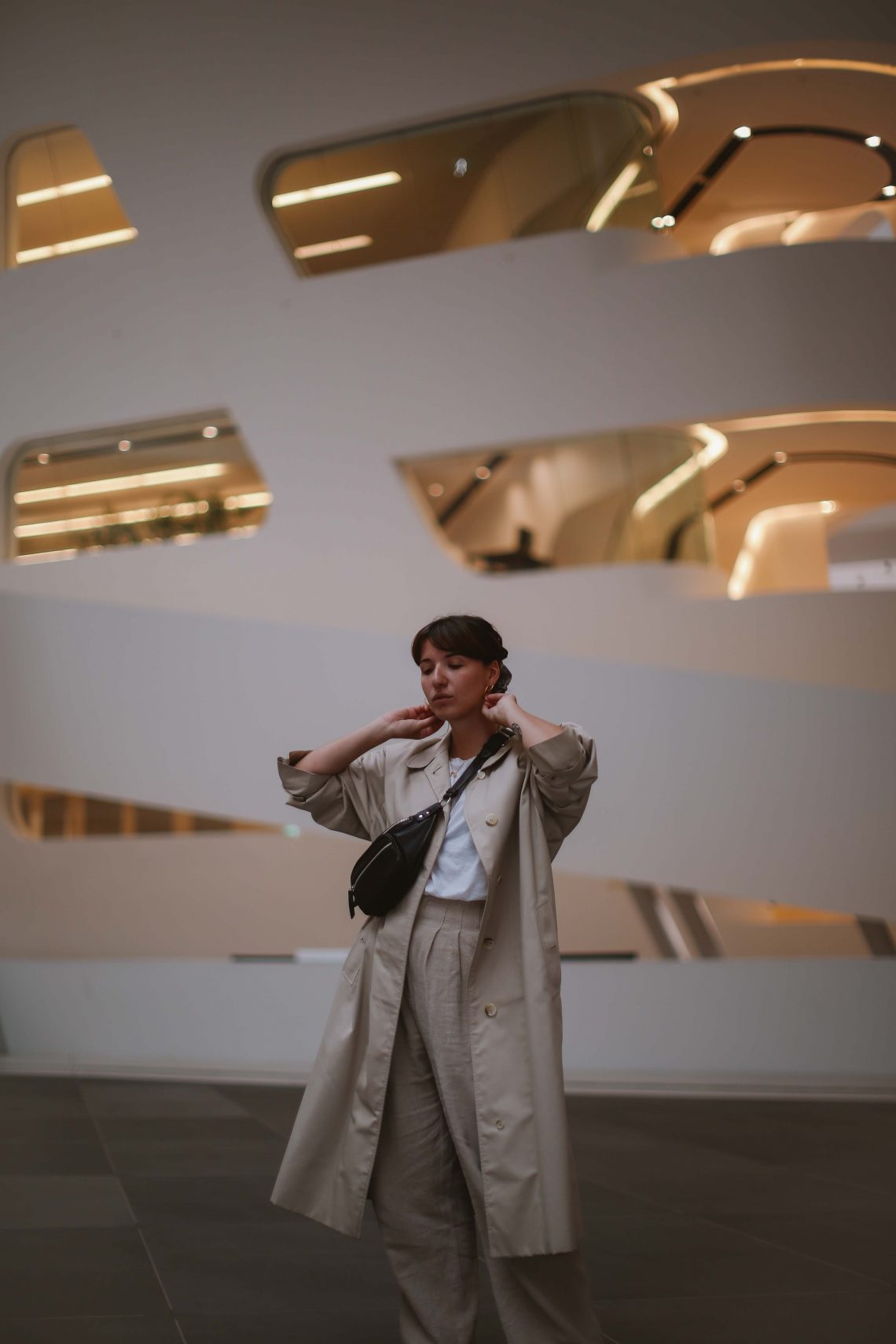 trenchcoat BURBERRY (vintage)  |  tee SAMSOE & SAMSOE  |  trousers H&M TREND  |  bag BERSHKA
sandals c/o &OTHERSTORIES  |  jewellery c/o MARIA BLACK
Zaha Hadid was an architect that redefined what the word means in today's society. She provided answers to so many questions in modern architecture. Could architecture – the art of shaping the environment – not claim this shaping just as much by redefining context and function? Architecture that creates space and questions the primacy of the right angle, which is so rare in nature anyway?
Today's architecture manifests a distinctive new style. It's most striking feature is its complex, dynamically curved lines. Hadid was willing to put geometry to the test, the fundamental organization and concept of space in architecture as such, and showed incredible theoretical consistency and continuity not just once but throughout her career. 
Above all of these achievements is a more general one that she had probably not anticipated herself but she changed how women are seen in the field of architecture. It's like many fields dominated by men but she really put the public's focus on female architects and lead the way for so many more women to create breathtaking spaces.
The Libary and Learning Centre of Vienna University of Economics and Business is one of many examples of Hadid's idea of creating space that makes the visitor feel like flowing through the building but the first I had the opportunity to visit back when I spend a couple of days in Vienna. Bianca was the best guide and photographer one could possibly wish for. Hadid must be her all time favorite architect because most of my excitement sparked after seeing her entering the building in amazement – shouldn't it be old news since she has been to the building a dozen times? Once I had entered I understood, though. It's a perfect space and it really is a view you won't forget. Yours truly is more than excited to see the Dongdaemun Design Plaza by Zaha Hadid in Seoul next week.  Yes, that's right, I am flying to Seoul next week!