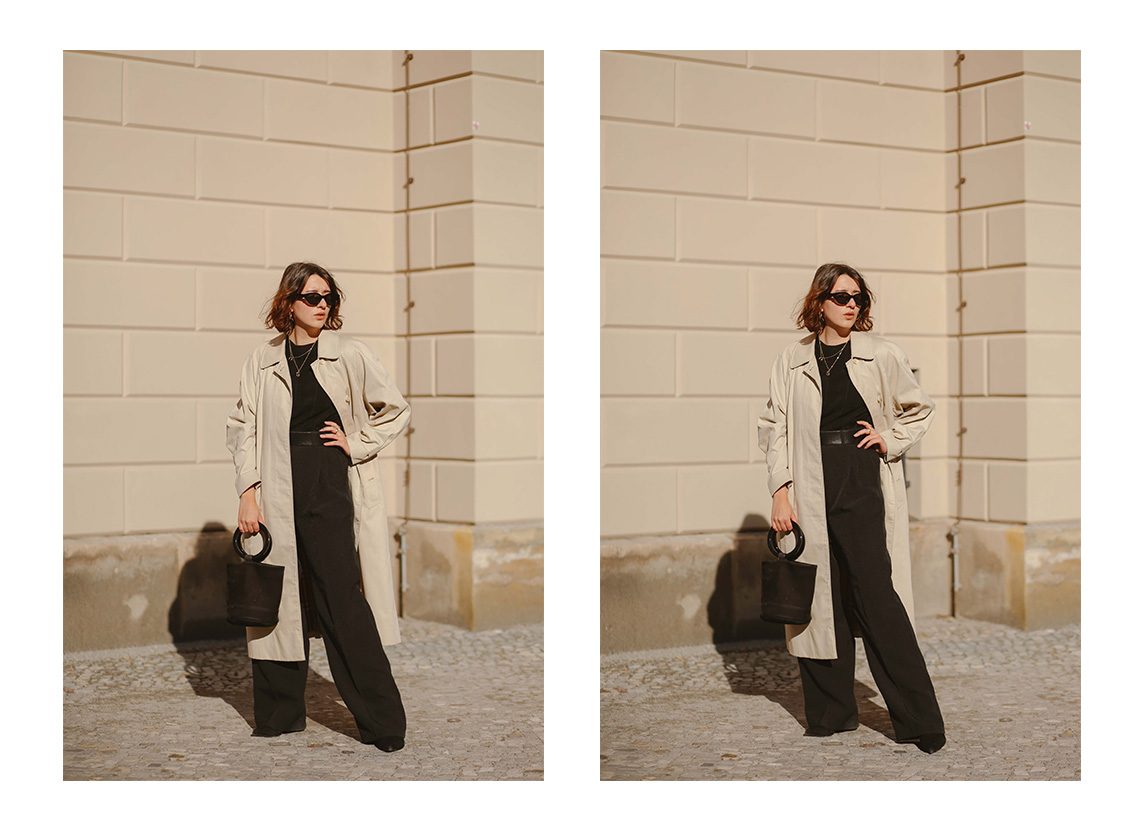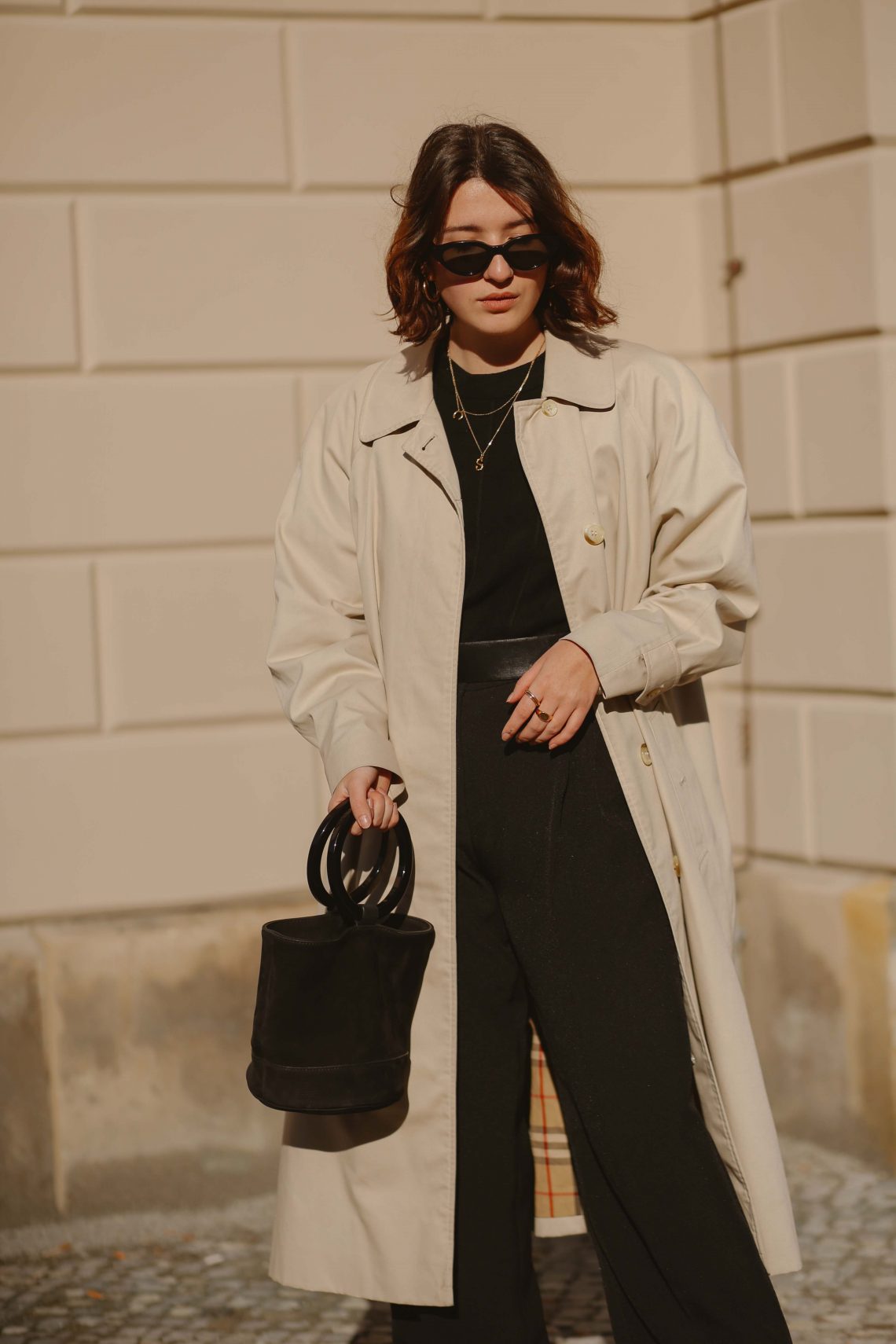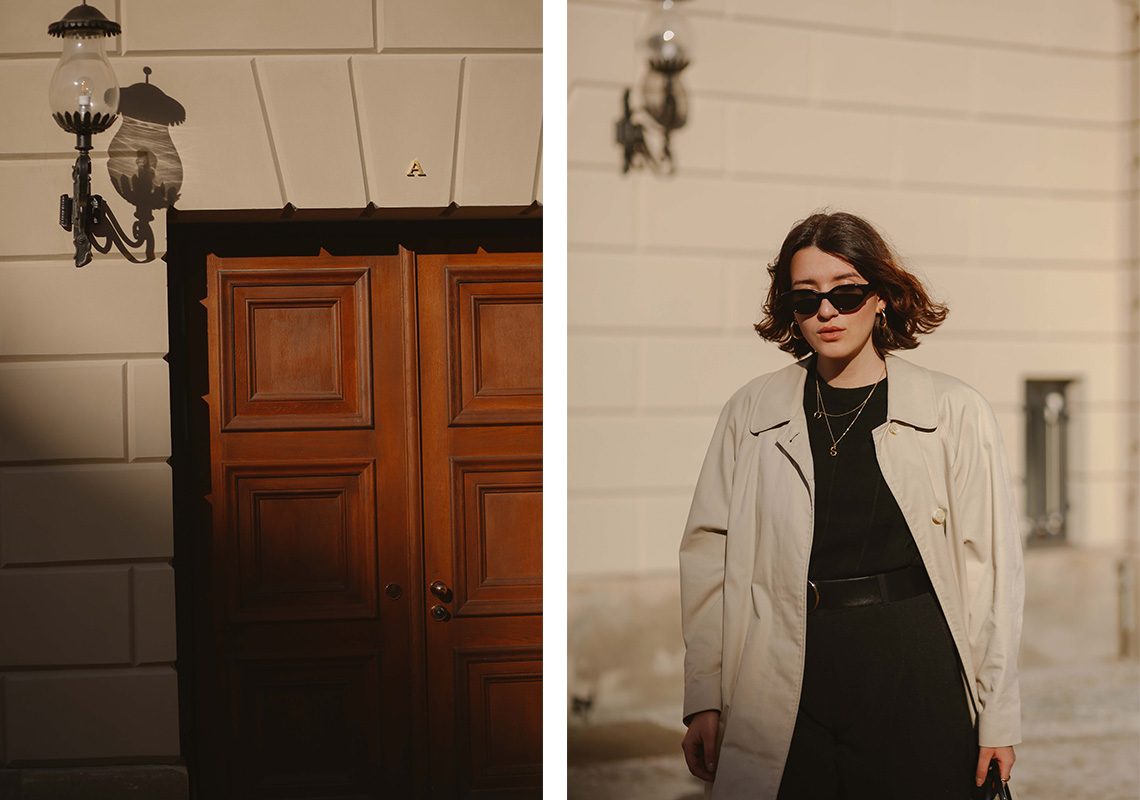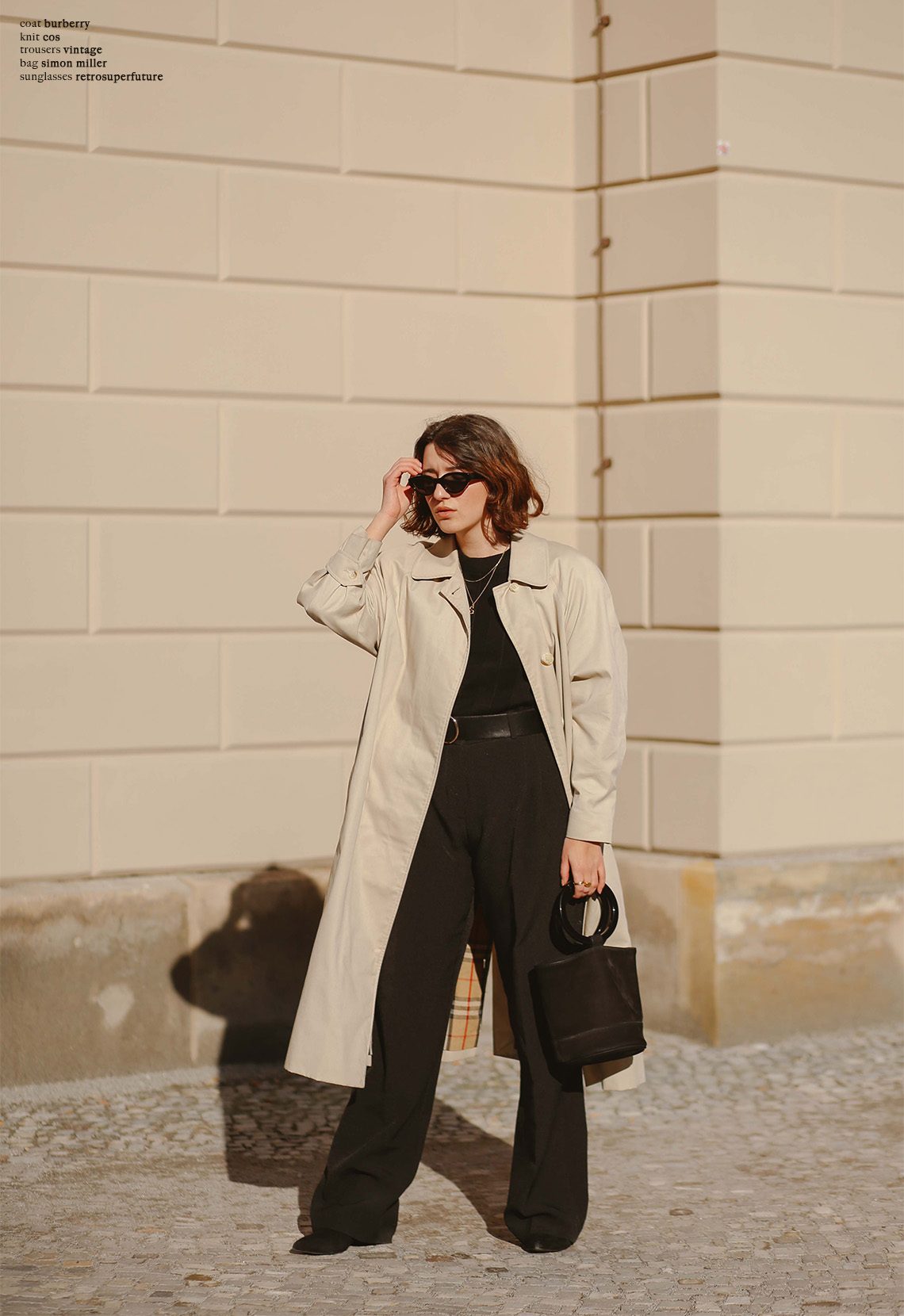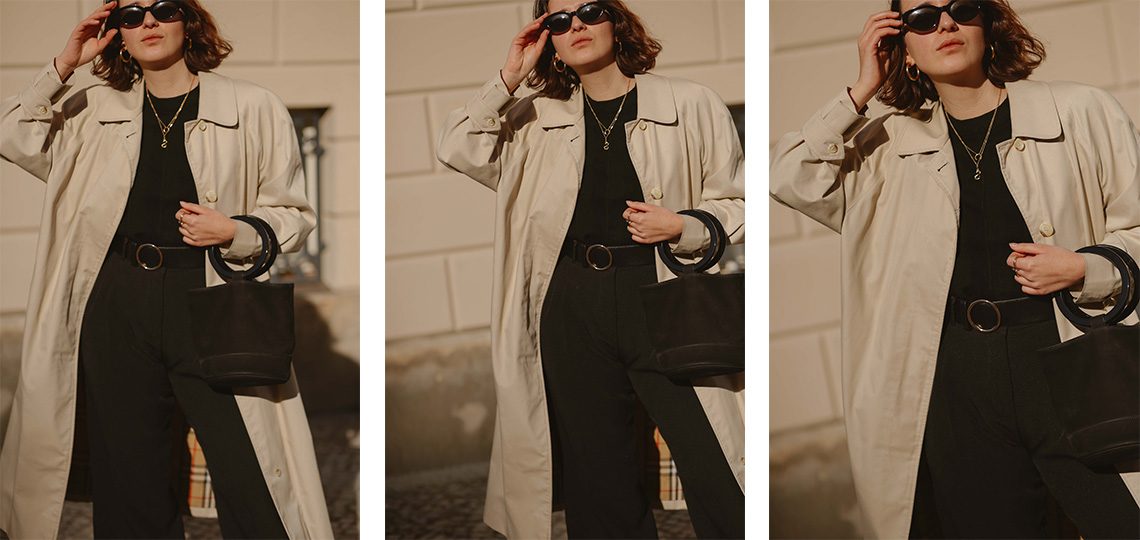 trench BURBERRY (VINTAGE)  |  knit COS  |  trousers VINTAGE  |  bag SIMON MILLER
sunglasses RETROSUPERFUTURE  |  jewellery MARIA BLACK
Blending in or standing out? What's it gonna be? It's always been a balancing act for me. Because I never desired to blend in perfectly with a group of people – probably thanks to my unconscious self accepting I am a Leo after all. Nevertheless, standing out and being the focus of attention is also far from what I desire and what I comfortable with. The inner Leo is probably roaring at these words.
Back in university, the way I dressed was probably what made me stand out in the crowd of students the most next to my terribly dry humour. I studied International Business, you know the drill in those schools, especially when it comes to dress codes. Nowadays, my personal style doesn't raise any eyebrows neither does it really change people's perception of me anymore. My bet is it has largely to do with my surroundings – Berlin is a city with so many faces and exquisite personal styles that people are used to a lot more than my minimal style with lots of oversized pieces. Working in the industry has also made me realize that my style isn't very loud but rather calm. It's appreciated, it will be complimented from time to time and the ease of it might be the distinctiveness that will be remembered.
T0day's ease is my beloved vintage BURBERRY trench, scored right next door to where my apartment is located. Styled to top off an otherwise all-black outfit: COS knit, vintage trousers and my SIMON MILLER bag. I also rediscovered my love for my RETROSUPERFUTURE sunglasses – one of the only all-black sunglasses I own.