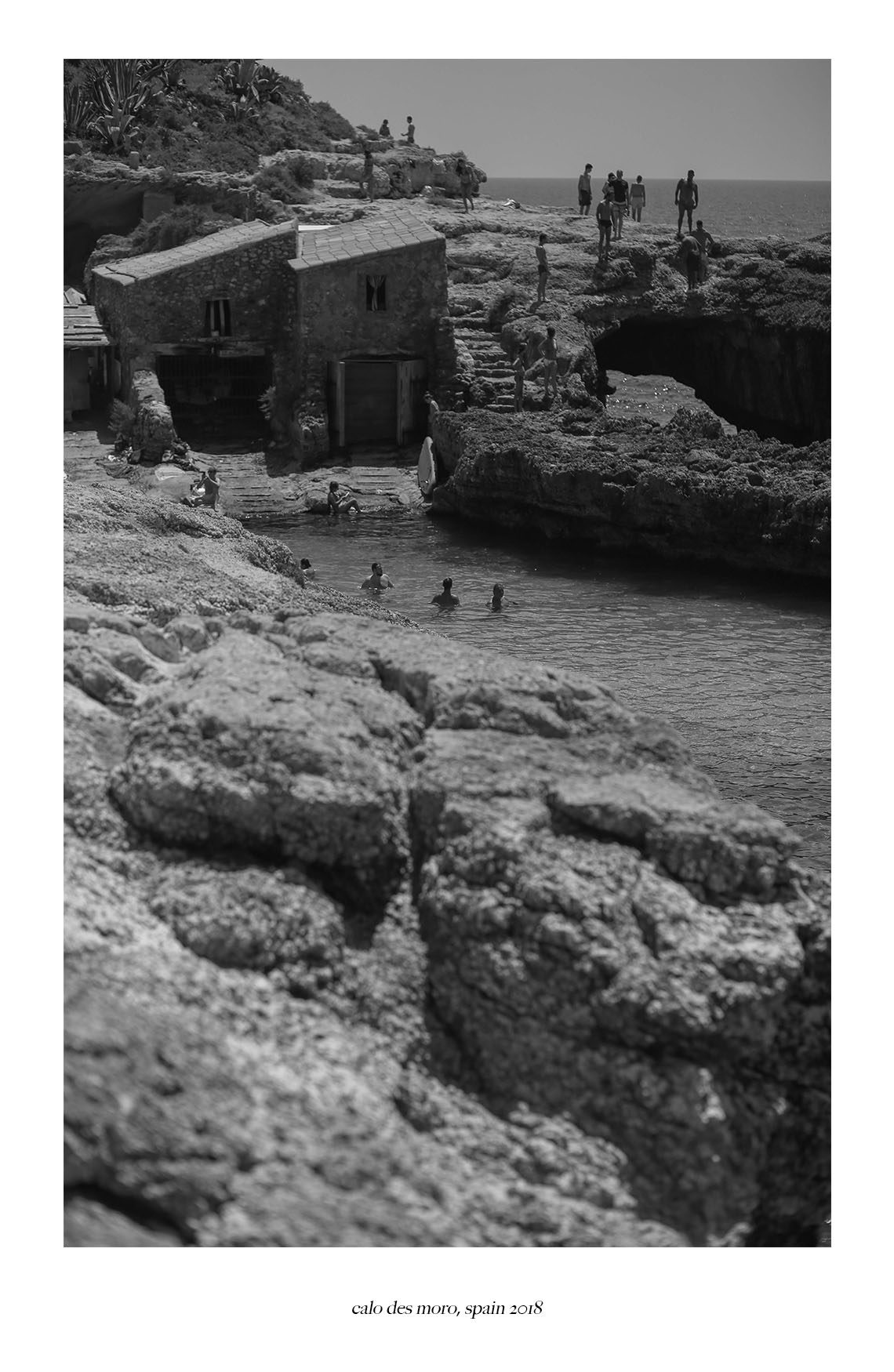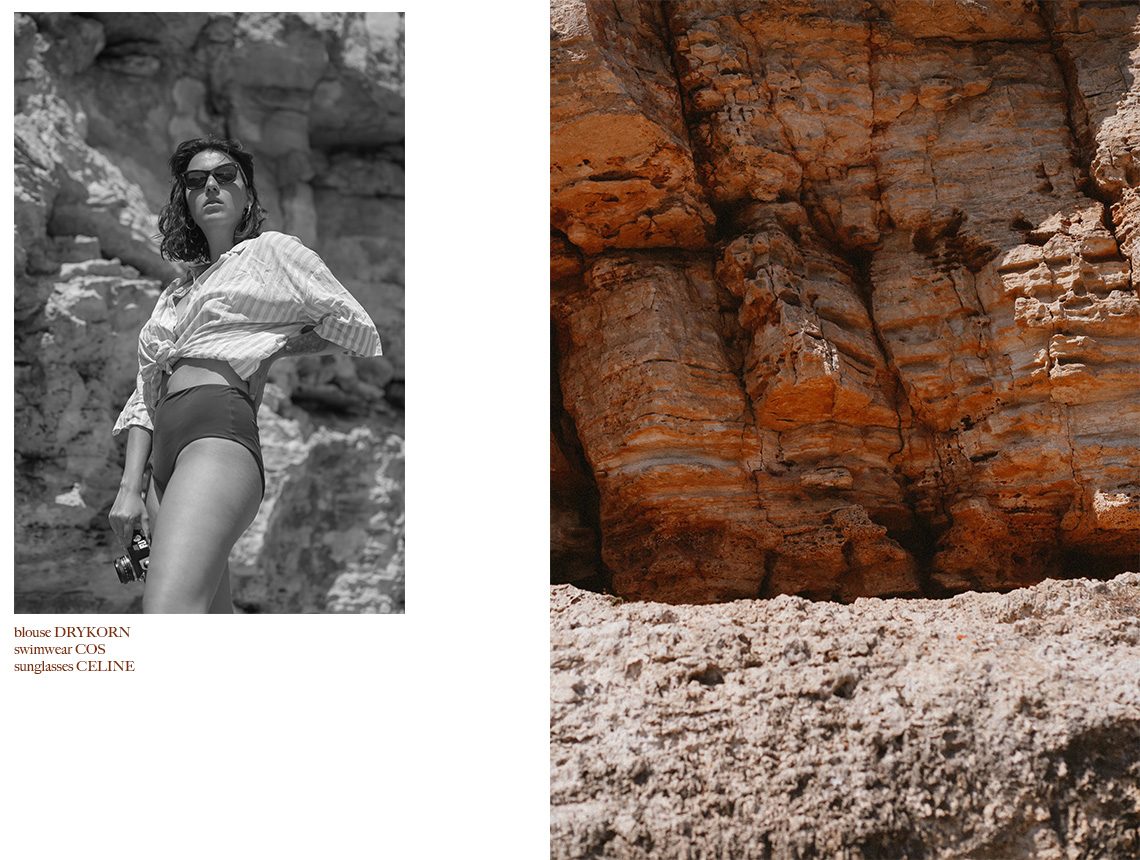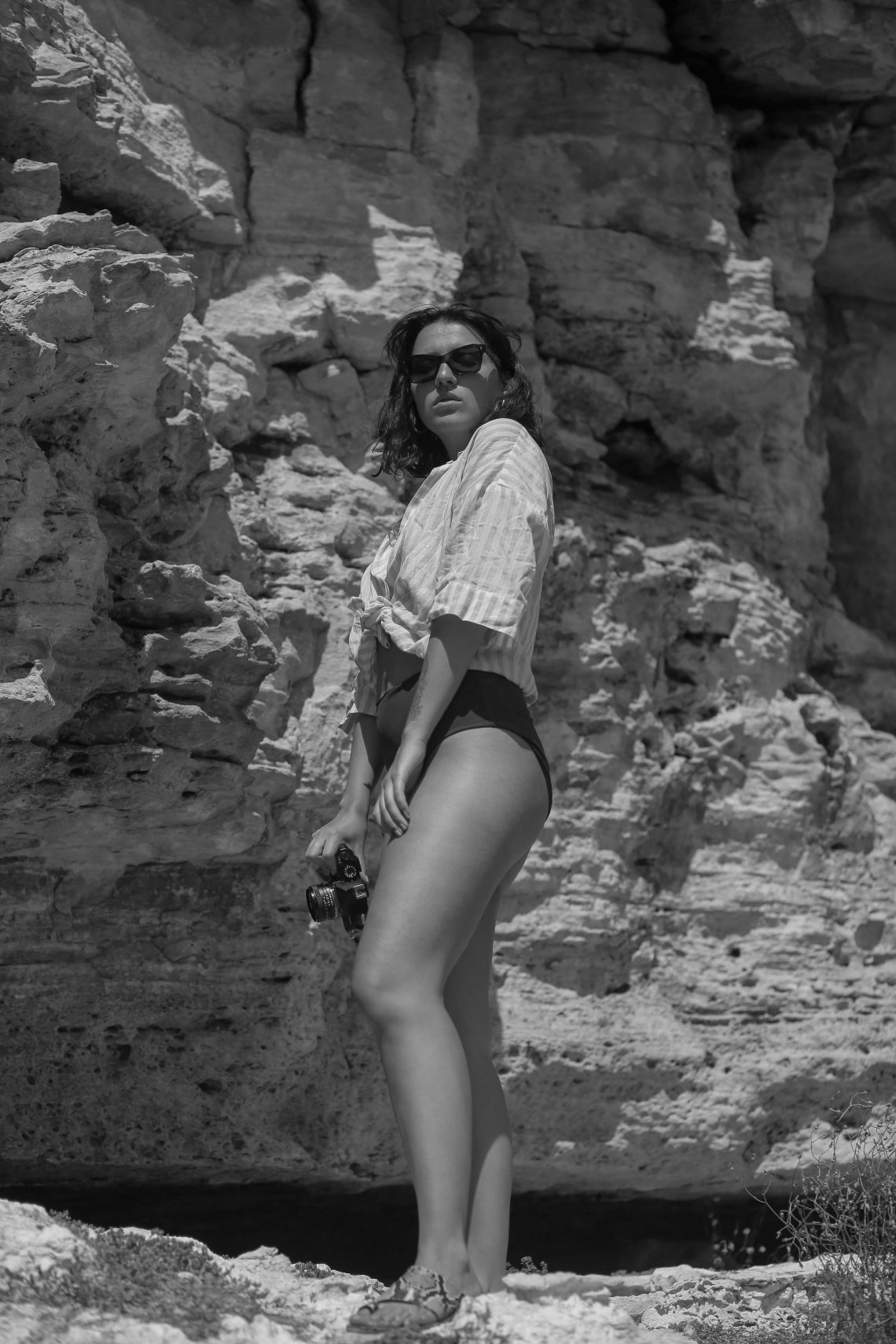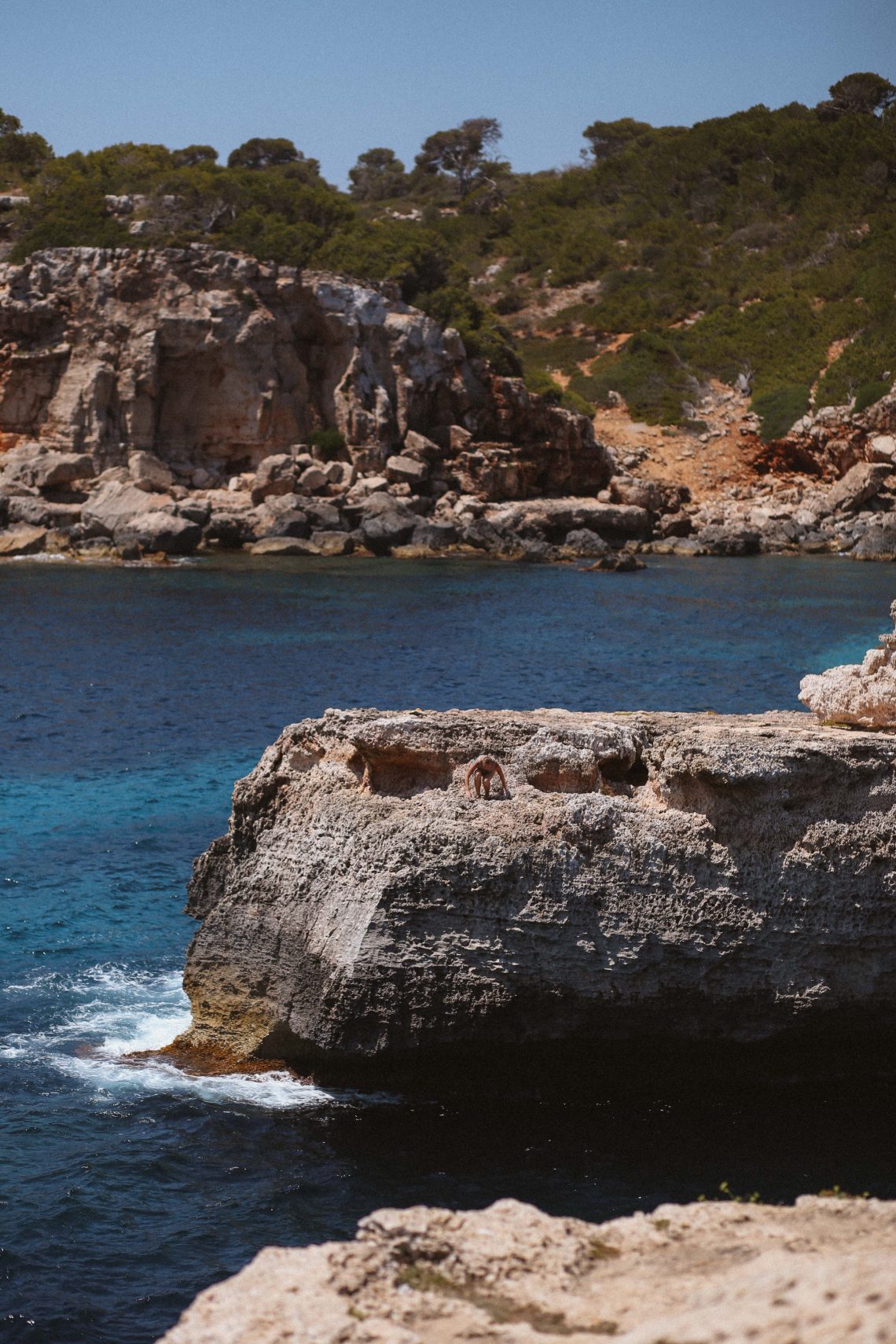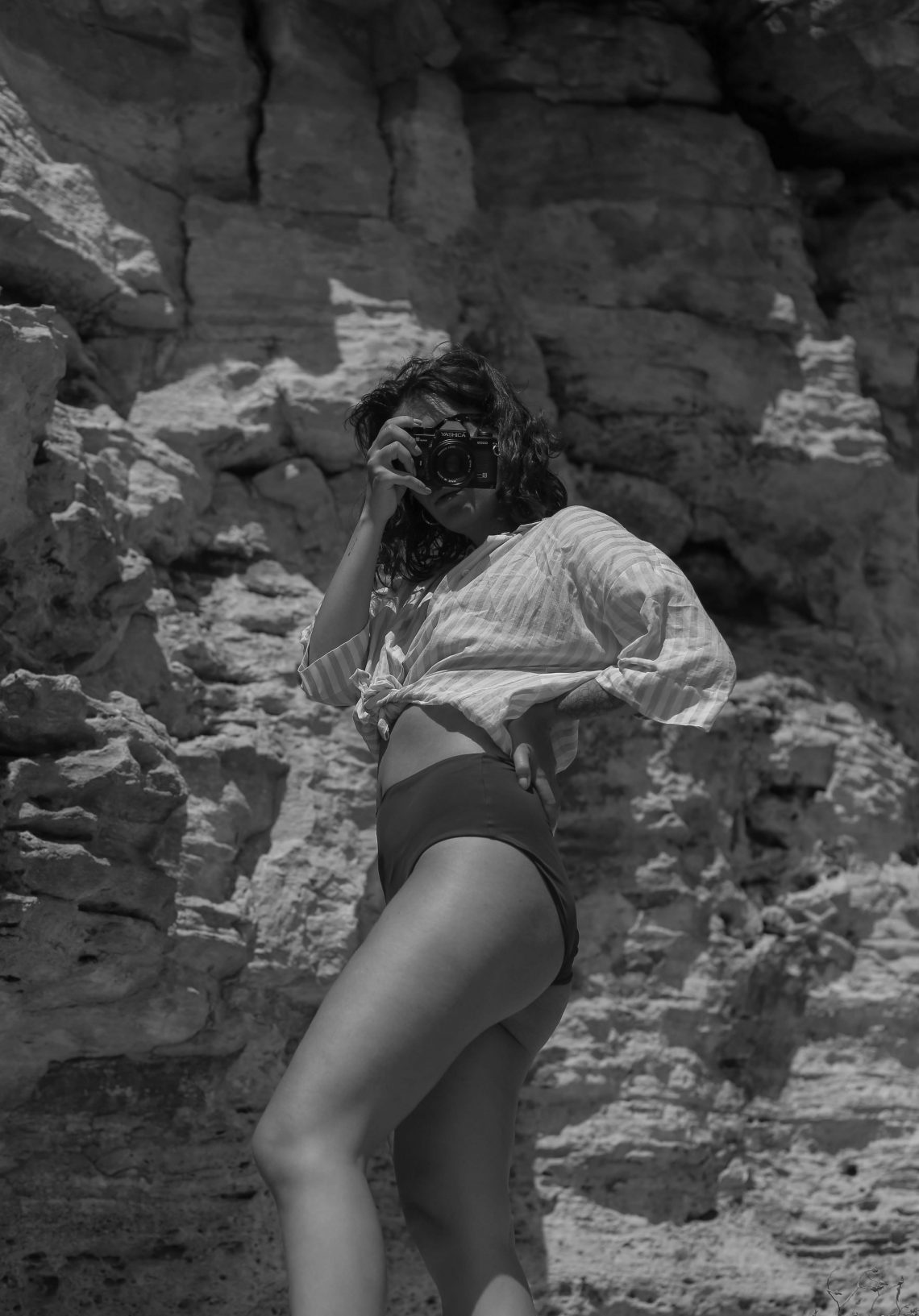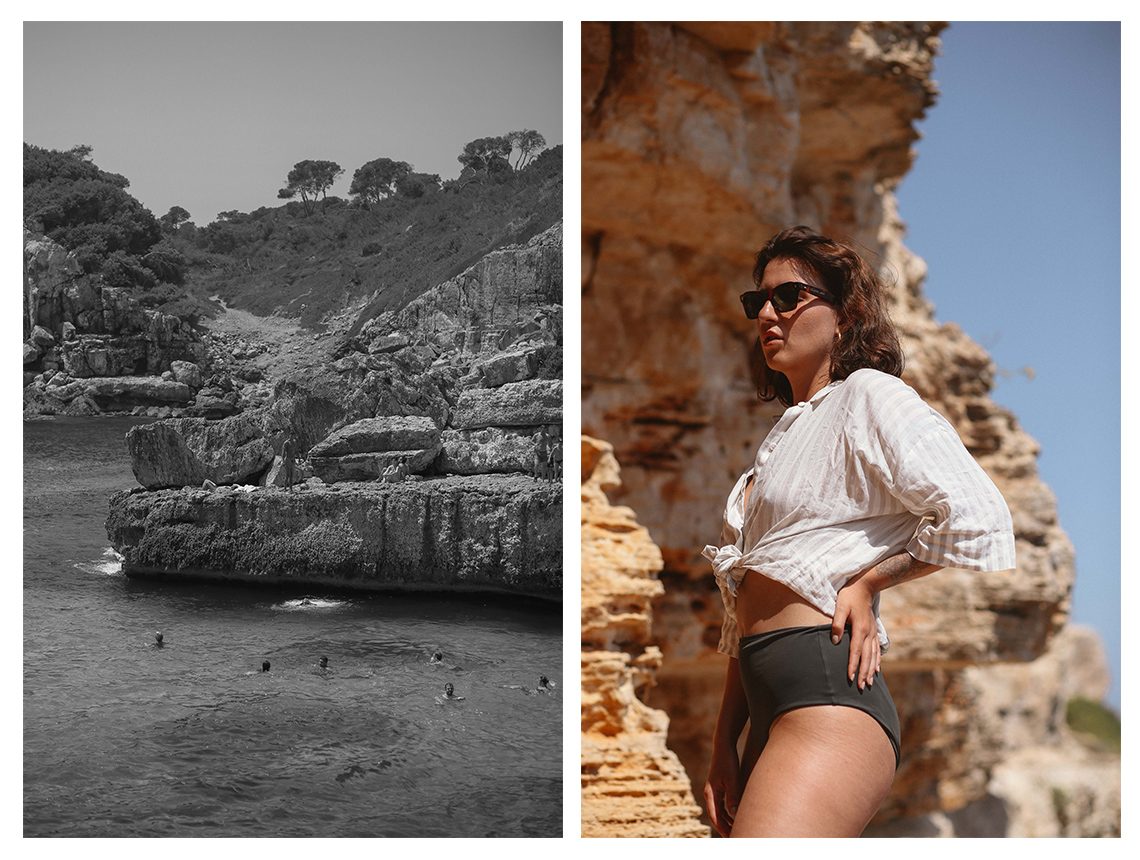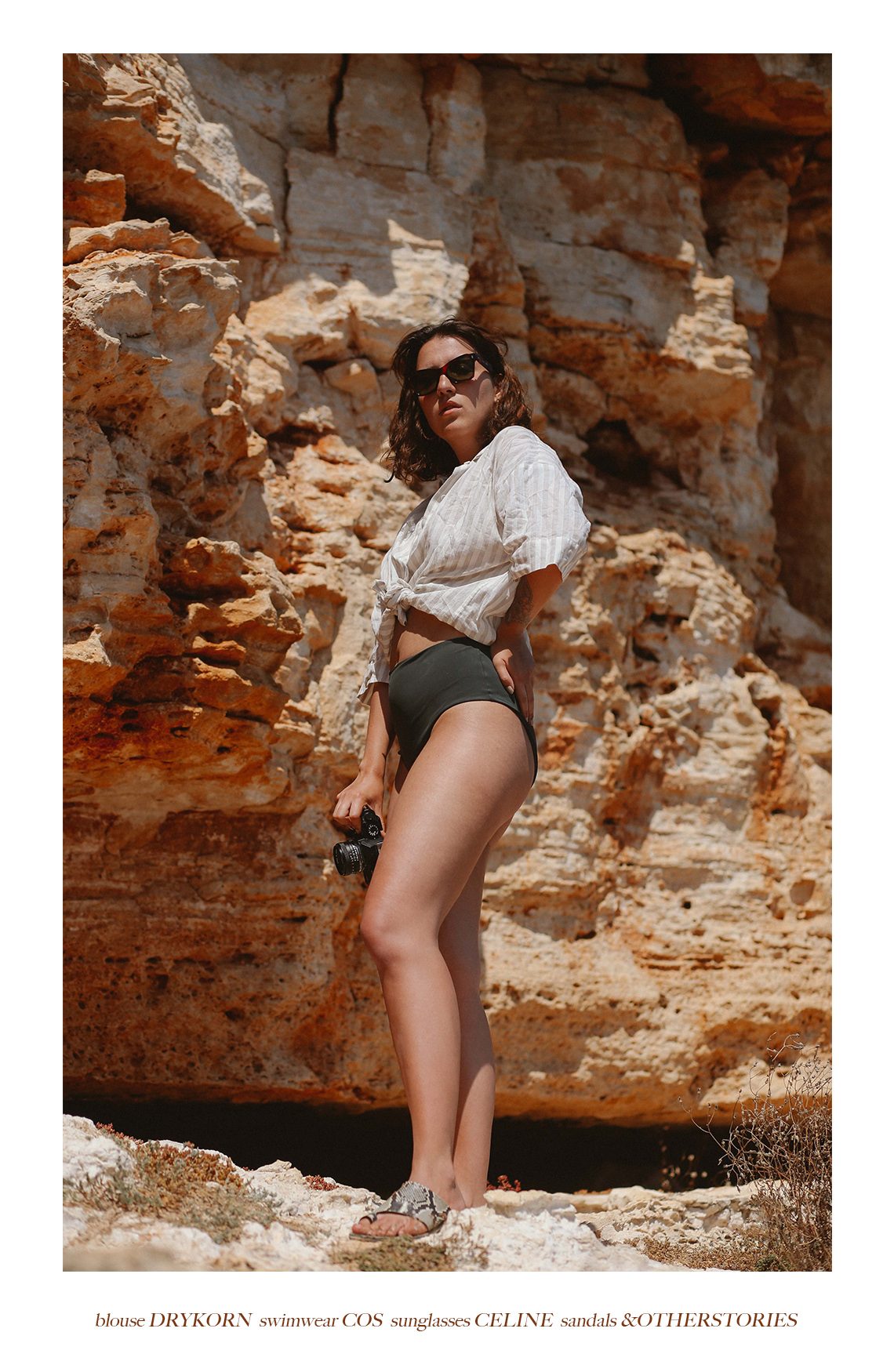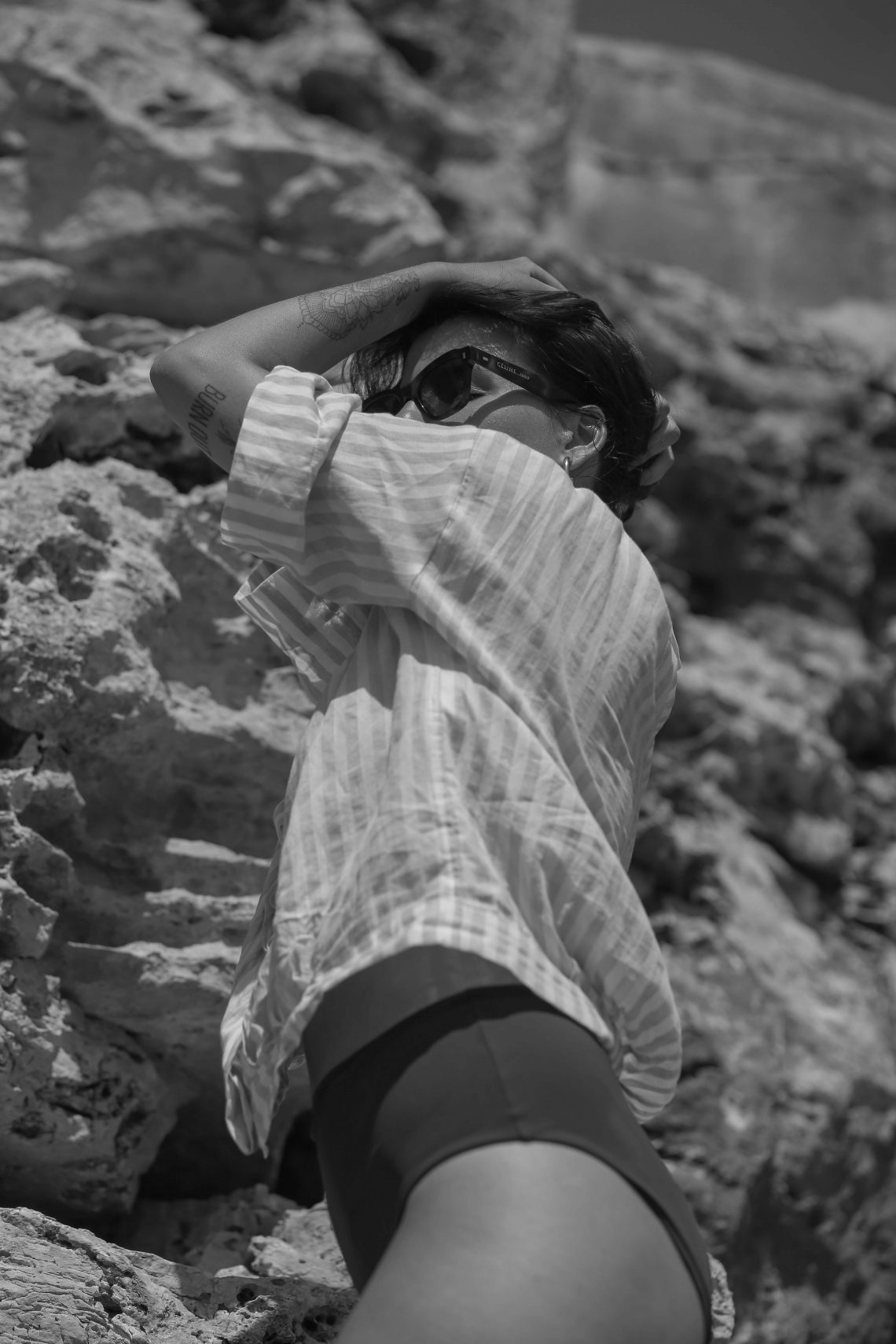 blouse c/o DRYKORN  |  swimwear COS  |  sunglasses CELINE  |  sandals c/o &OTHERSTORIES
You have to work a little harder to reach the great things in life. And it happens to be the same with beaches – those that are hardest to reach are usually by far the nicest. While we were on Mallorca we tracked down the prettiest beaches (mostly thanks to Desi's very descriptive blog post about Mallorcan beaches) and of course, captured it all for you. Calo des Moro is one of those beaches you work extra hard for but the satisfaction once you arrive make you forget the walk in the sun and stone steps down to the beach in a second.
It's a beach that seems to be widely known by locals and people from mainland Spain but not so run down by tourists just yet. There is a little sand beach but we opted for the rocks instead. The view was incredible from the cliffs and we were mostly to ourselves up there. You can quickly walk (read: climb) down and reach the beach for an easy jump into the water. If you like the adrenaline kick, which clearly  I do not fancy, you can also jump off the cliffs directly into the blue ocean below.