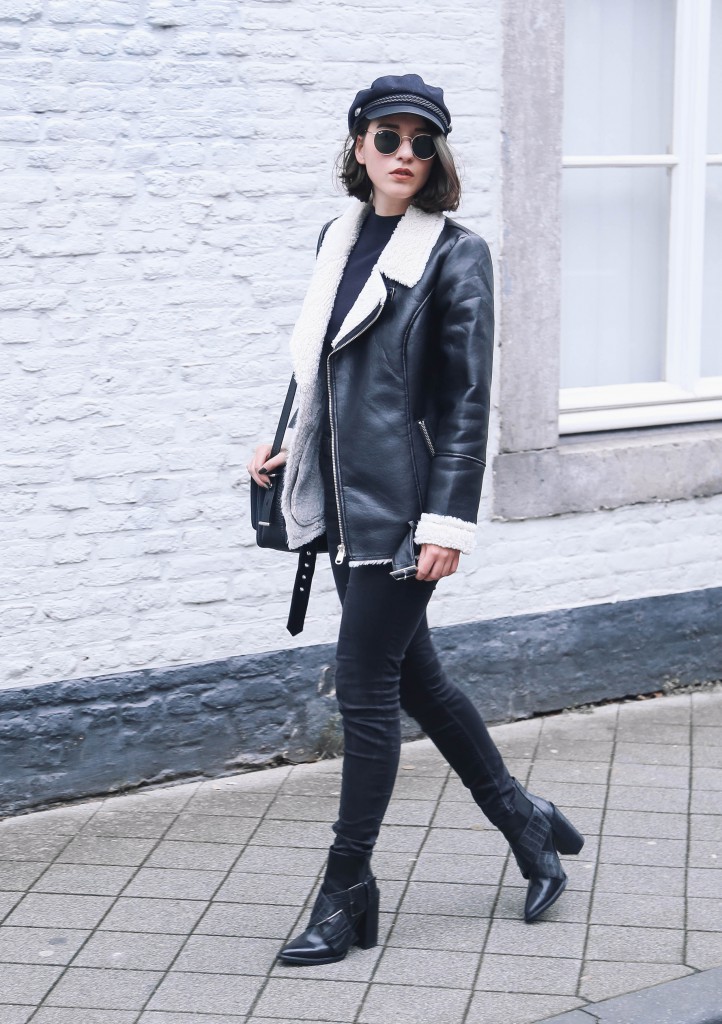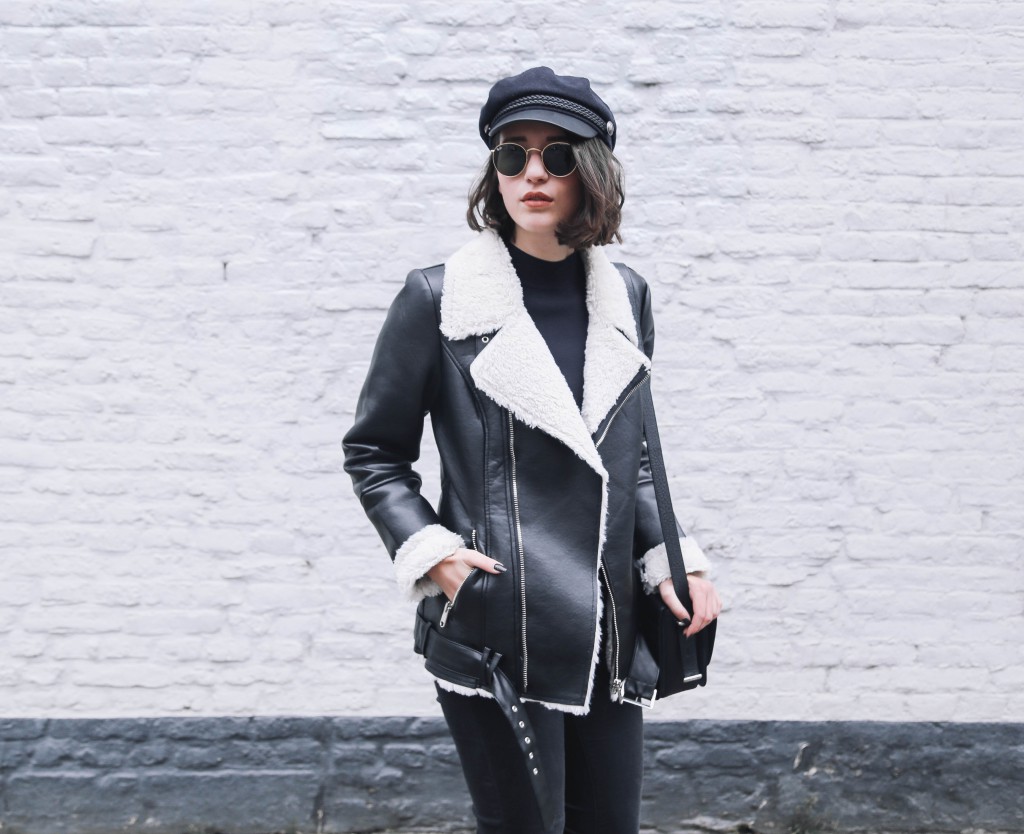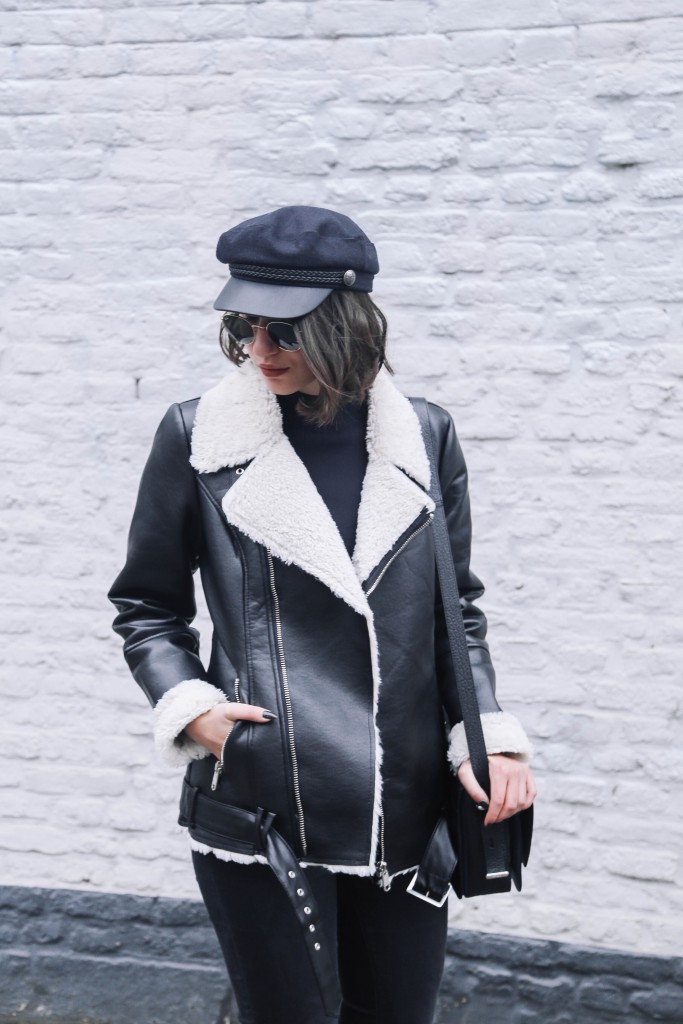 Jacket – Steve Madden  |  Knit – H&M Studio  |  Jeans – Zara  |  Boots – Zara
Bag – Kenzo  |  Hat – H&M  |  Sunglasses – Ray Ban
On wednesdays we wear black (and maybe a sparkle of midnight blue). Always liked that saying a lot more than the original! This is my first outfit post featuring my new hair and I hope you like it as much as I do! I actually felt a little weird when we took the photos, especially since my hair moved into literally all directions (just not how I wanted them).
I am wearing some new and some old pieces here so lets start with the new additions to my wardrobe. The Steve Madden jacket was found at TK Maxx, which has recently opened in my hometown. It reminded me of the Acne shearling jacket but it's not a one to one replika, which I really like and trust me when I say this is going to keep me warm all winter long! Another item that is not really new but hasn't been on the blog before is my hat – I have always wanted such a hat and my search for it seemed endless but I picked this up last autumn at H&M. Finally, I added some of my all time favorites; my Zara skinny jeans, Zara buckle booties, H&M Studio turtleneck and of course my round Ray Ban sunglasses.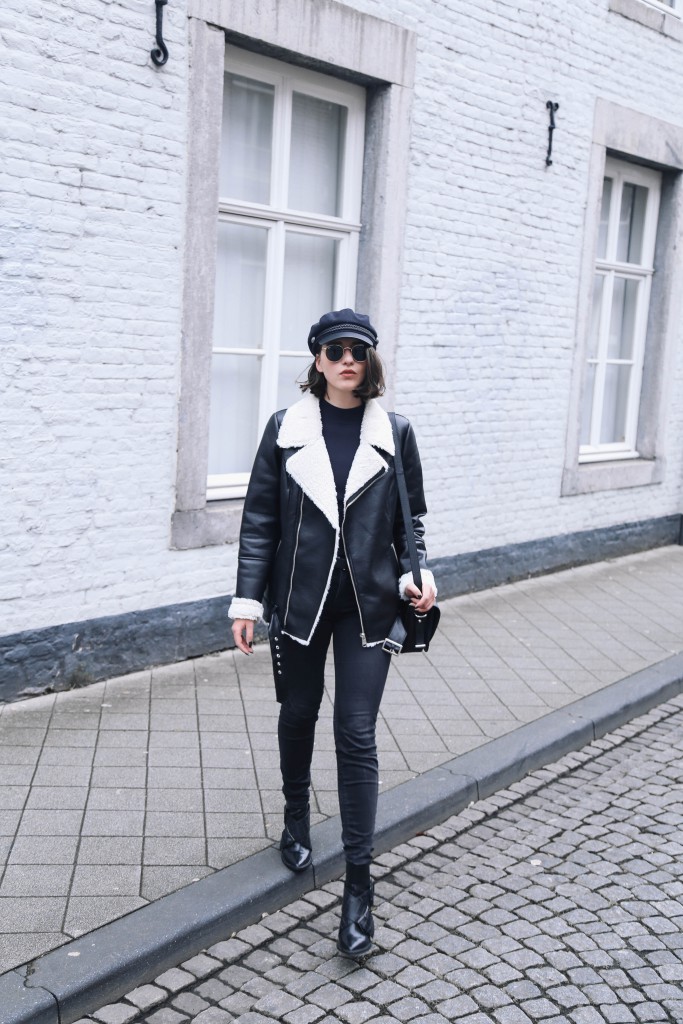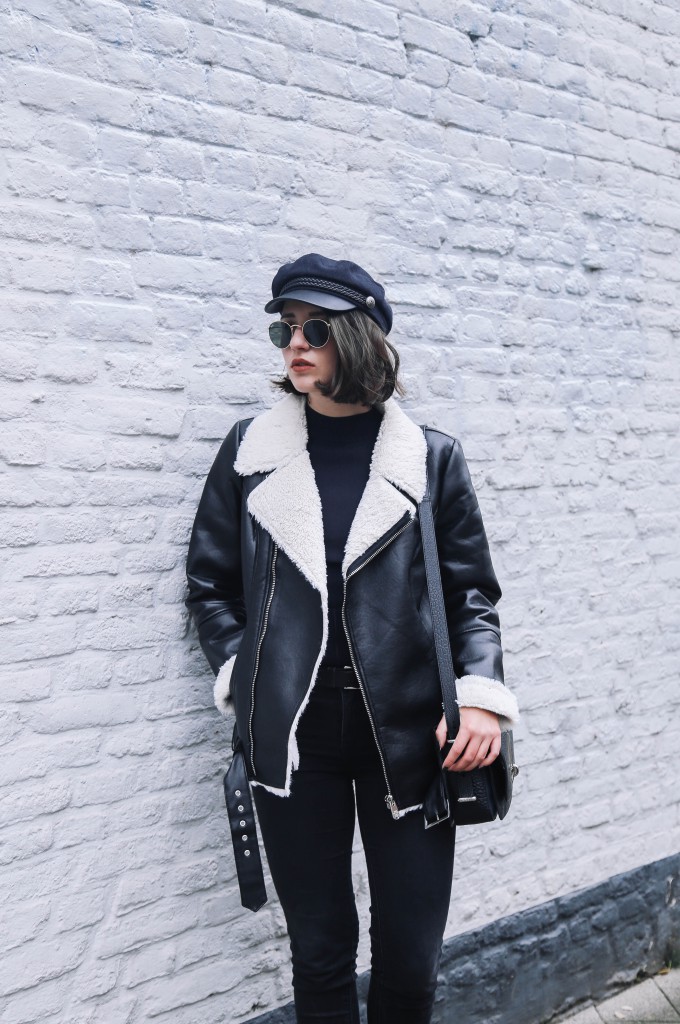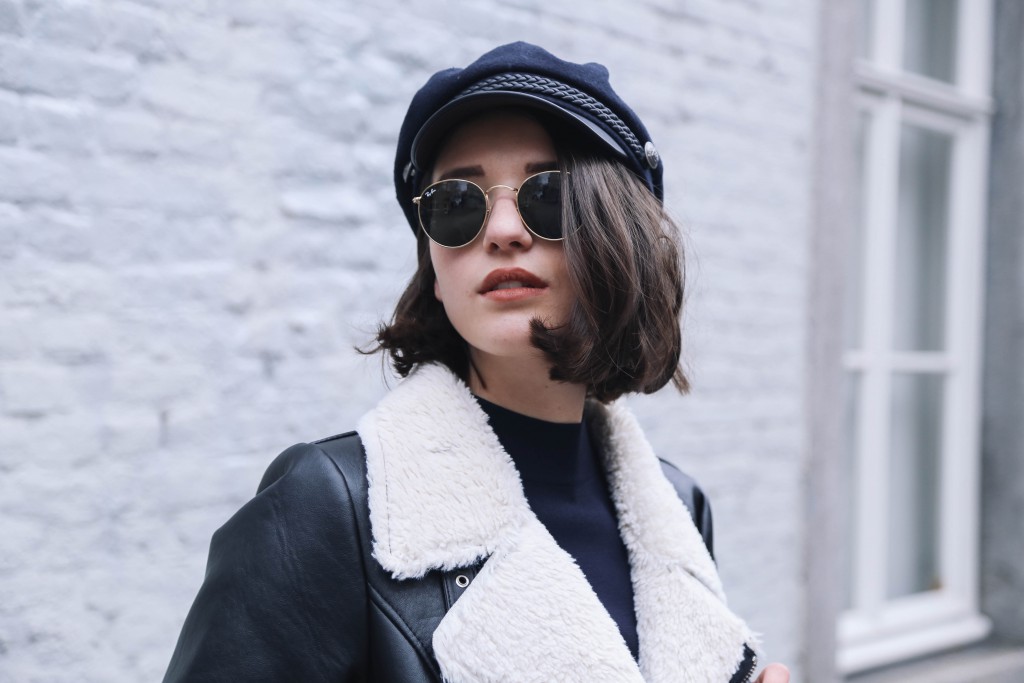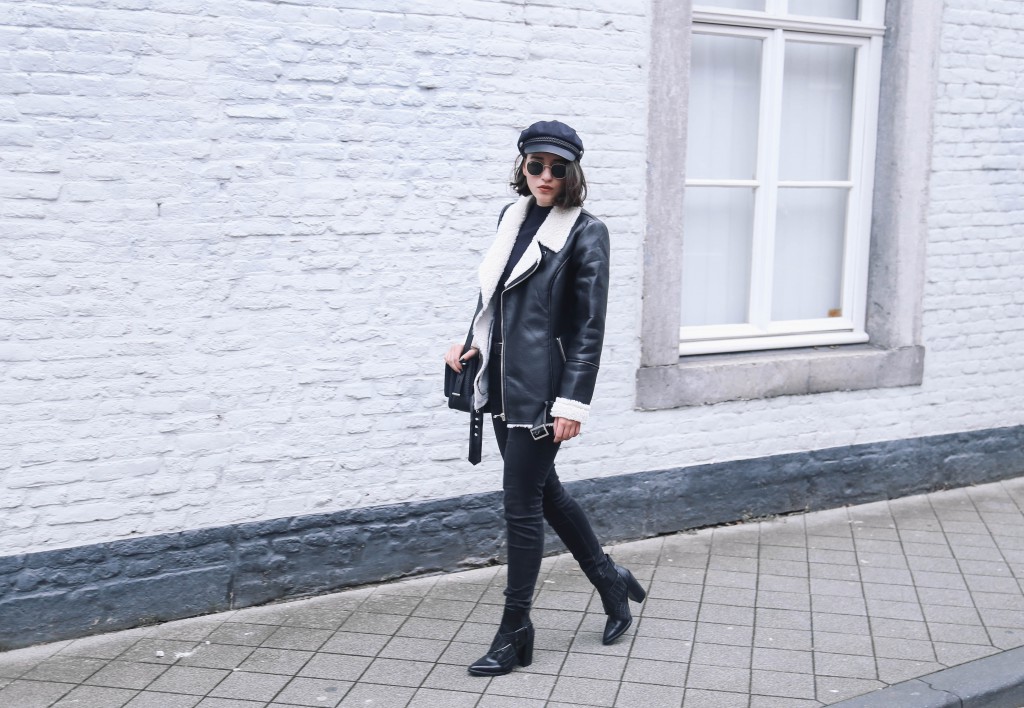 All photos take by Elyse Isebia.