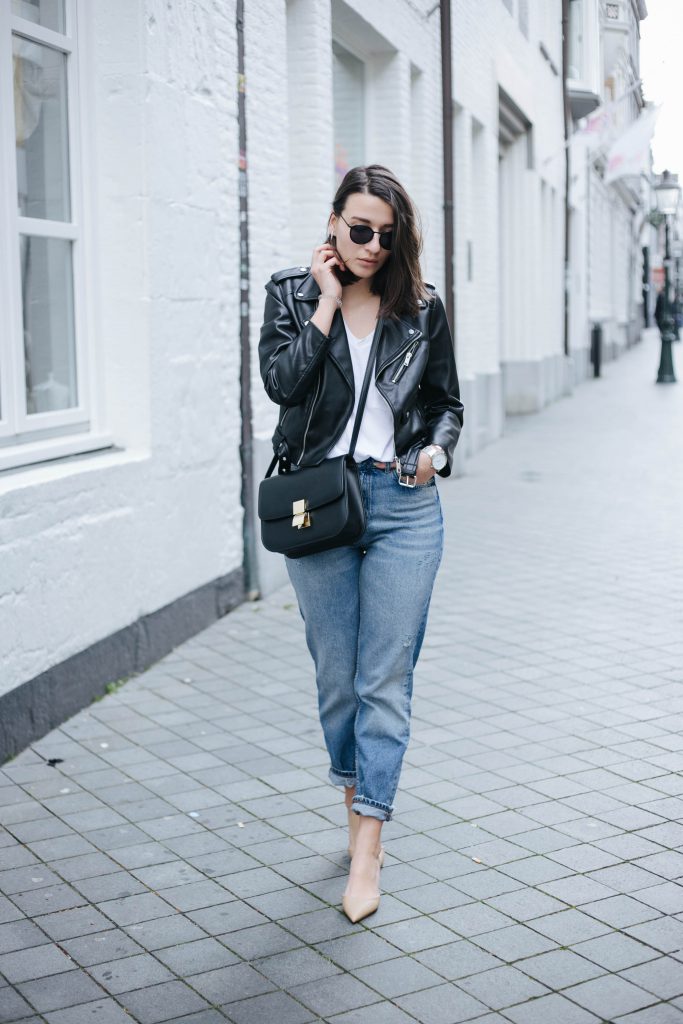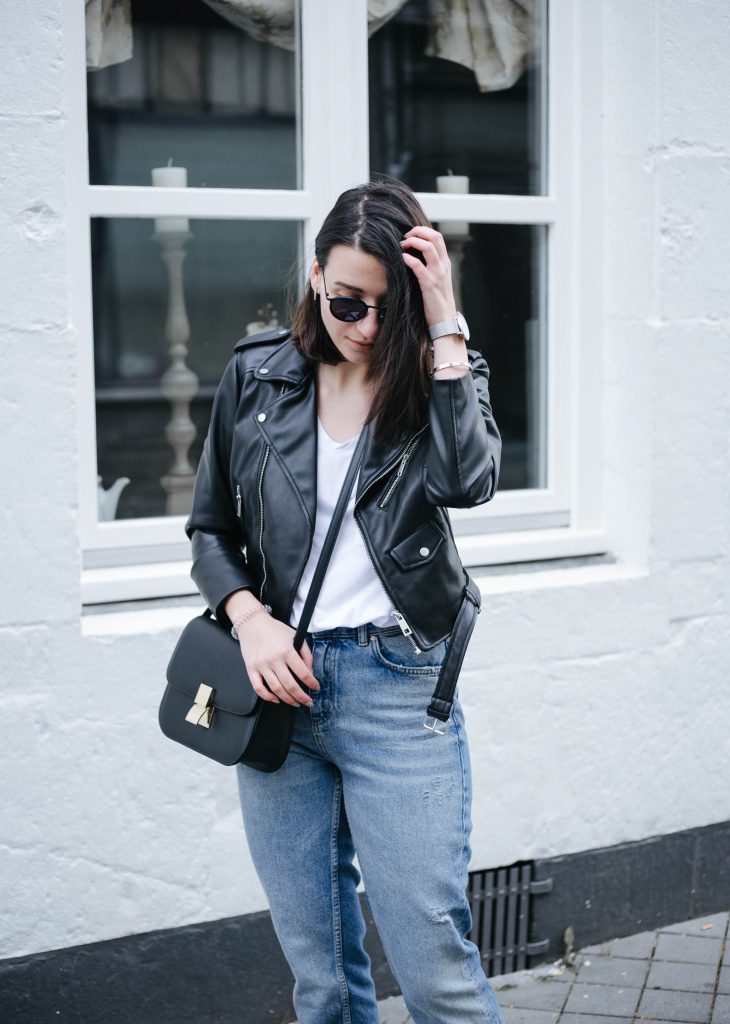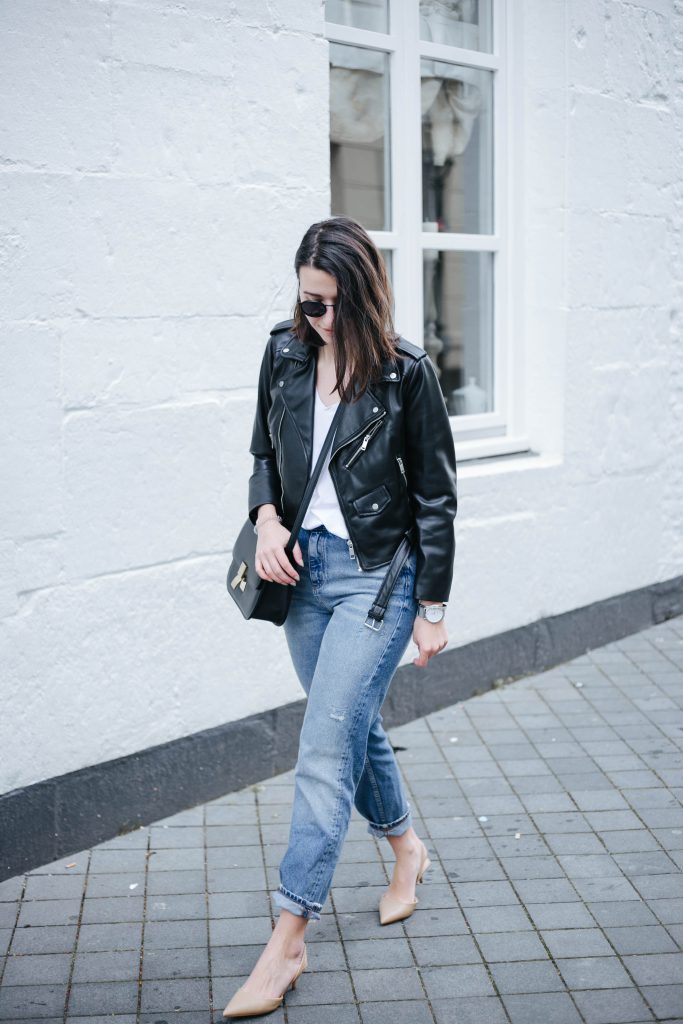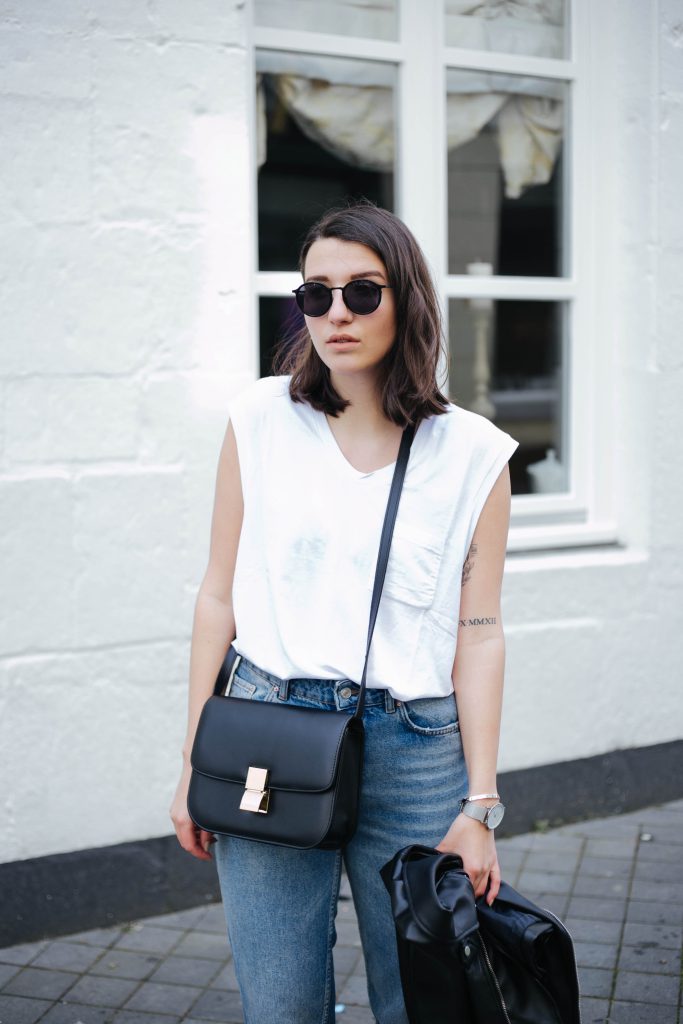 Biker jacket – Zara  |  Tee – WORON Store  |  Jeans – Zara  |  Bag – Minusey
Sunnies – Ace&Tate  |  Watch – Harper&Brooks  |  Kitten Heels – Zara  |  Earrings – Mejuri
You might or might not have gotten bored by my constant "quality over quantity" mantra. Funny thing is if you ask my friends they will laugh at my mantra and point out that my wardrobe is bursting as always. How can quality be my goal then? Well well well.. let me tell you while I do like to also buy some seasonal goods now and then (talking about trend pieces) for my basics I like to invest a little more because in the end you get what you pay for.
Recently, I have come across a new brand for such basics called WORON. If I had to describe the brand in three words I would say scandinavian, minimal, sustainable. If I haven't convinced you already – which I am sure I did – the two sister Anya and Arina founded WORON for the modern woman, who sees her lingerie as something to look forward to wear and not something to look forward to take off. Their base collection not only features the prettiest bralettes & briefs but also perfectly designed tees and one-pieces. I am always on the hunt for a good white v-neck tee that is not completely see through and has a nice fit! I can garauntee you I haven't stopped wearing my white muscle tee since it landed at my doorstep.
The material is so soft it makes me feel instantly comfortable in my own skin. The whole collection is made of 94% modal and 6% elastane. I had to google what modal actually is and how it's produced so if you didn't know before don't worry. Modal is a beechwood pulp fiber it is know for being smooth, soft and breathable. The production is environmental friendly and sustainable – now this is one of a kind super fabric if you ask me!
What do you think about basics? Quality vs. quantity?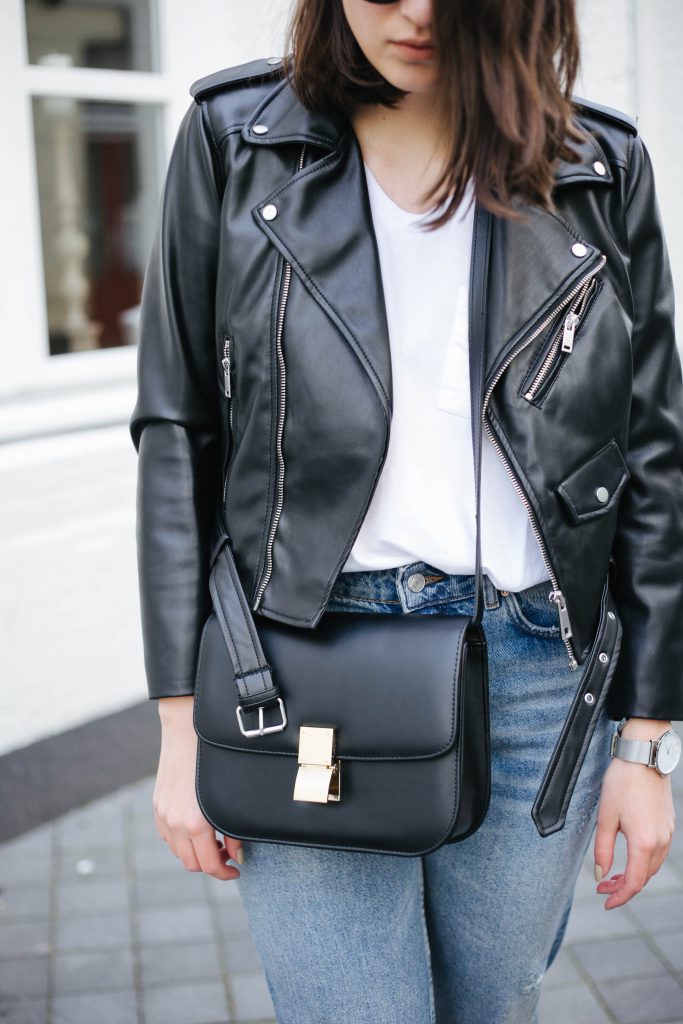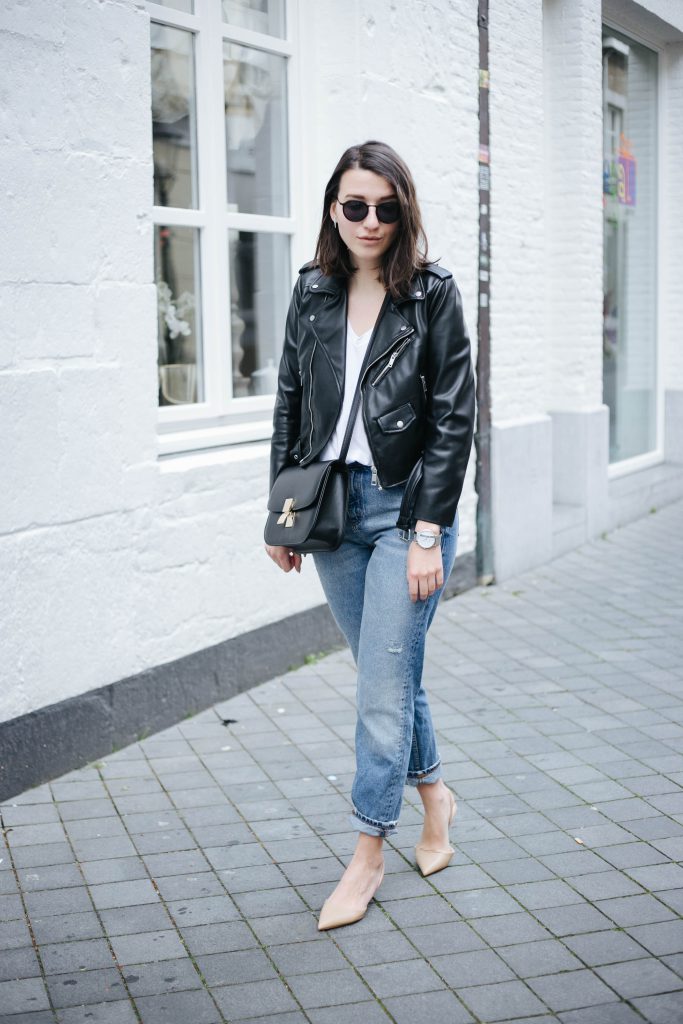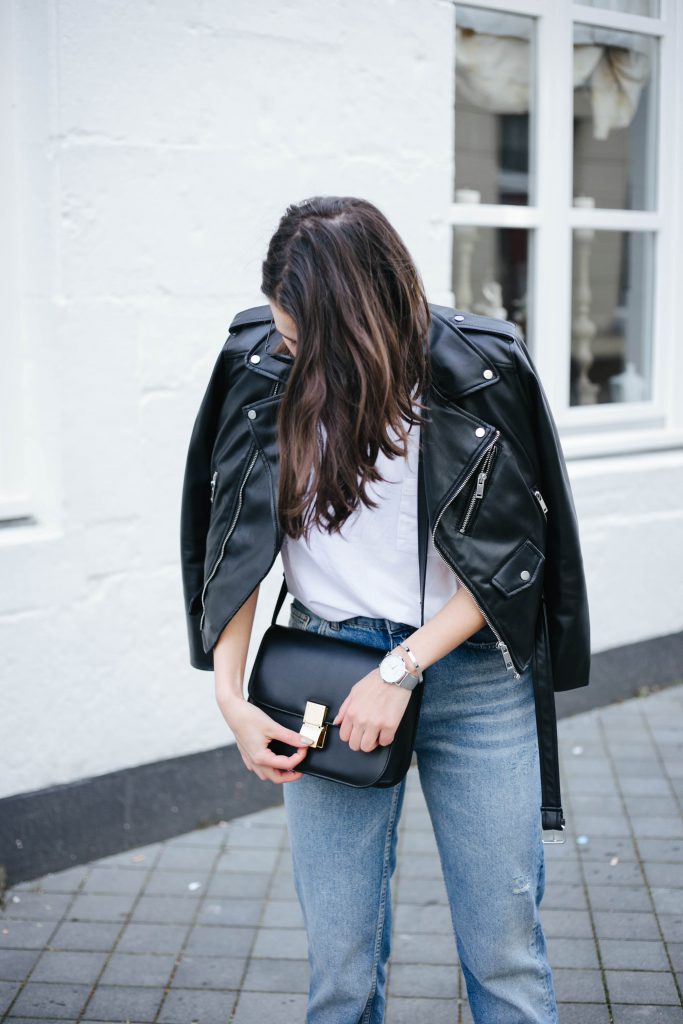 P.S.: You can still get 10% off my cute shoulder bag with the code 'SOPHIEDANIELS10' at Minusey.