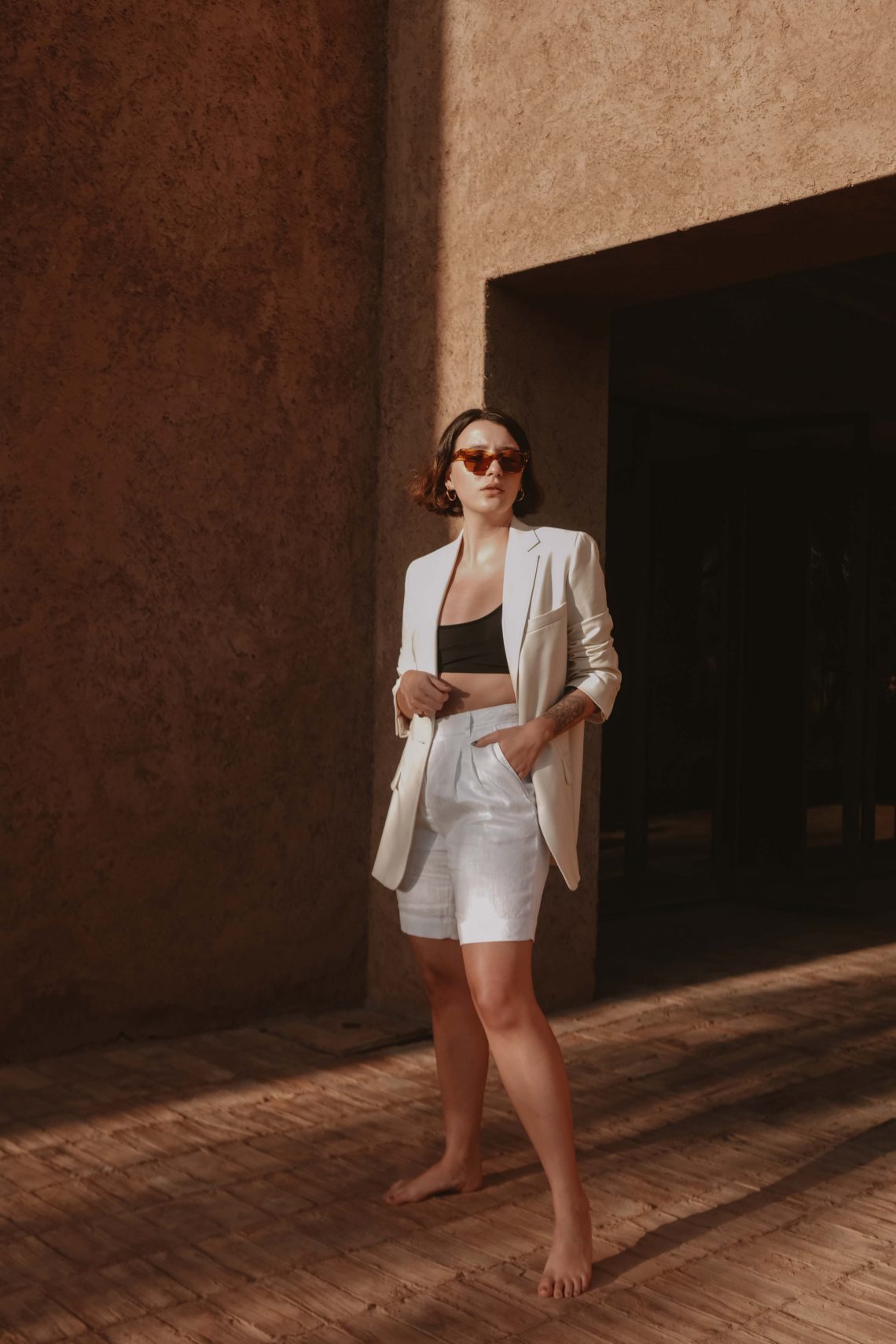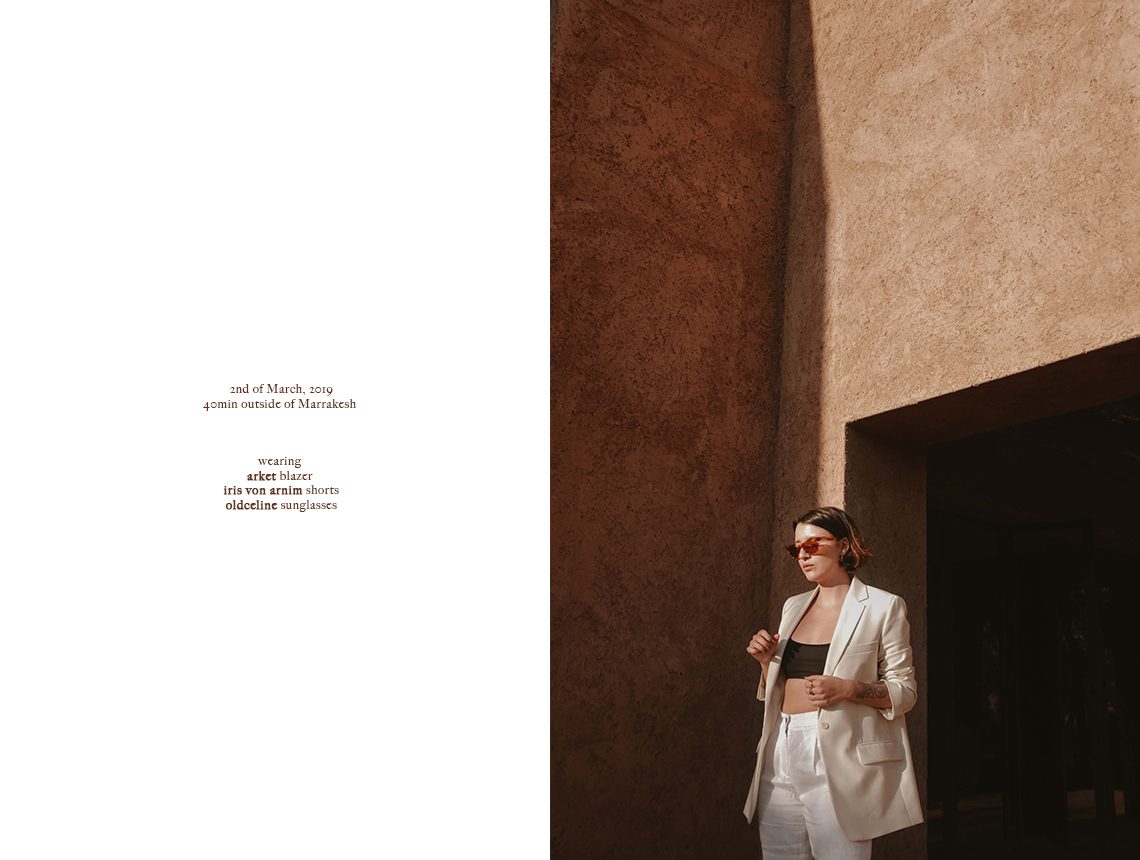 Morocco has officially become my winter getaway. On the last day of February Nisi, Desi, Laura and I packed our bags (some of us more efficient than others – as anyone that watches my Instagram Stories knows I am a terrible packer) to arrive half a day later at the most incredible design villa approx. 40 min outside of Marrakesh. The architecture was glorious and I can't wait to share more images once my films have been developed properly.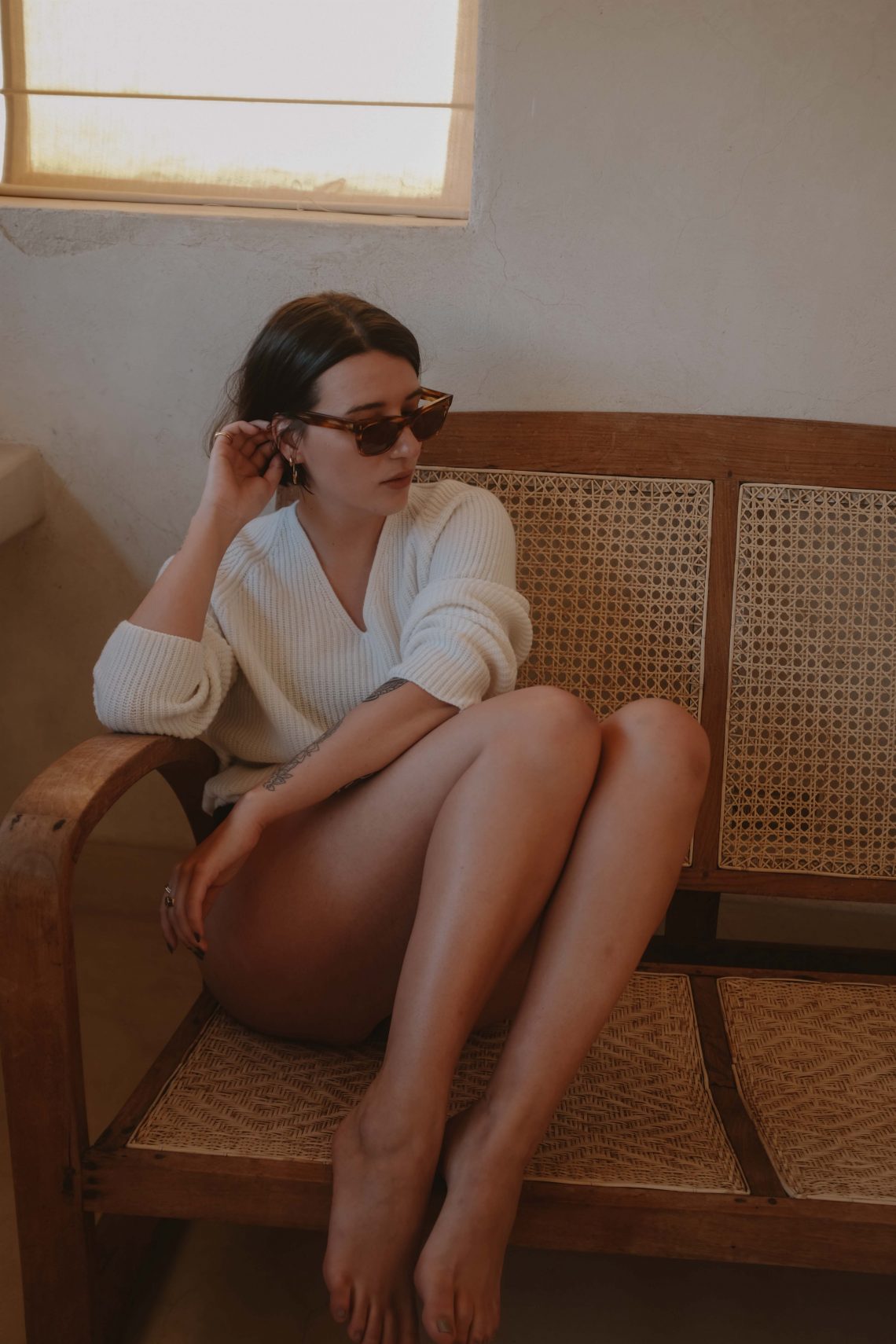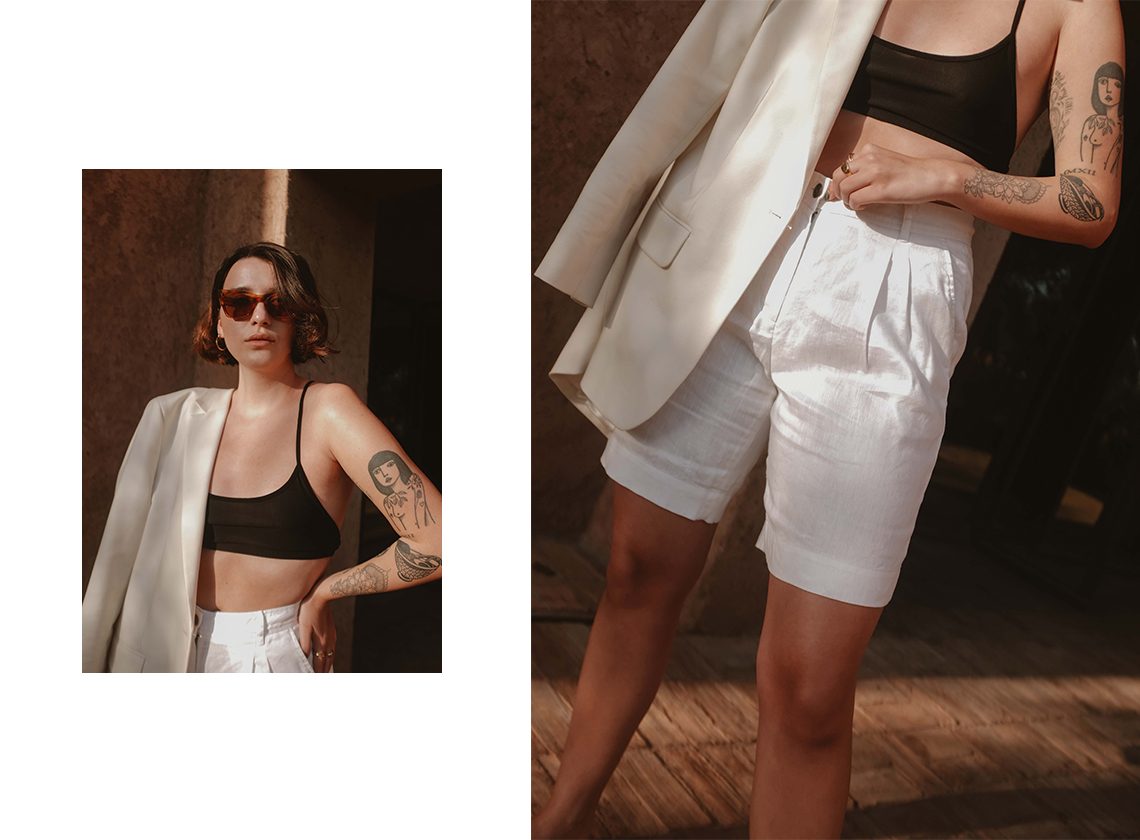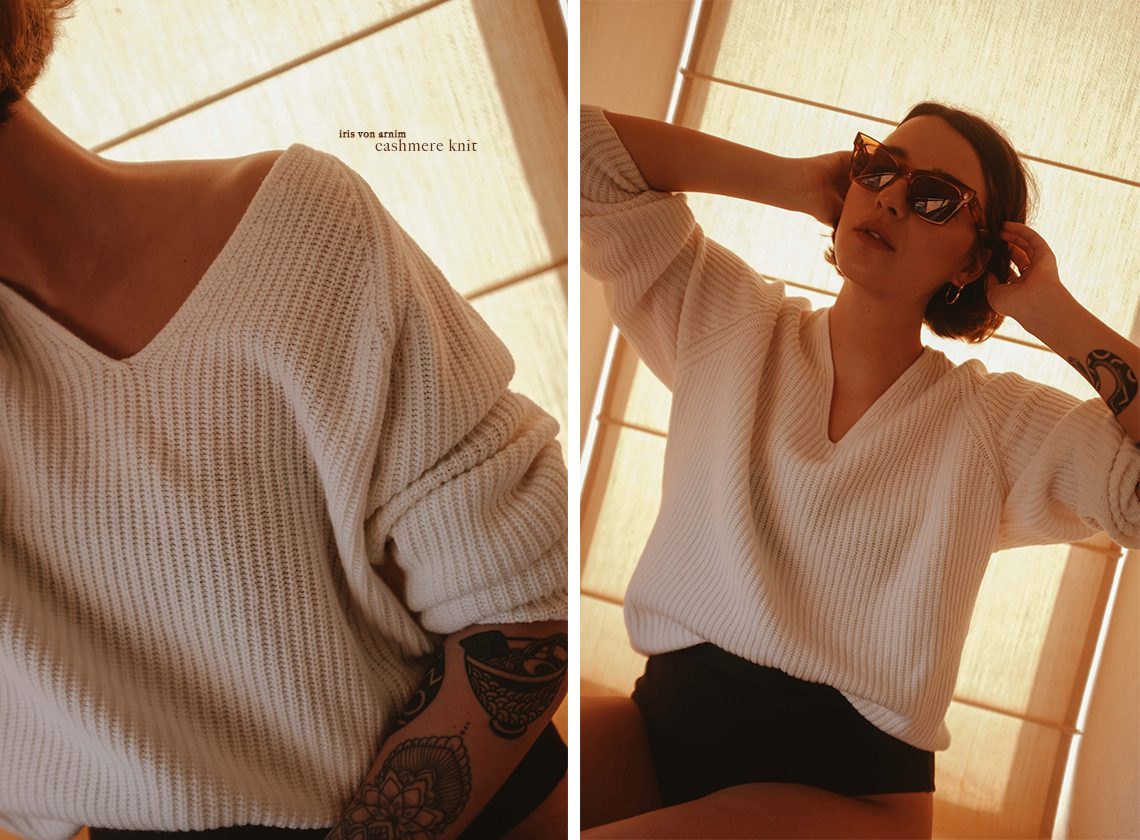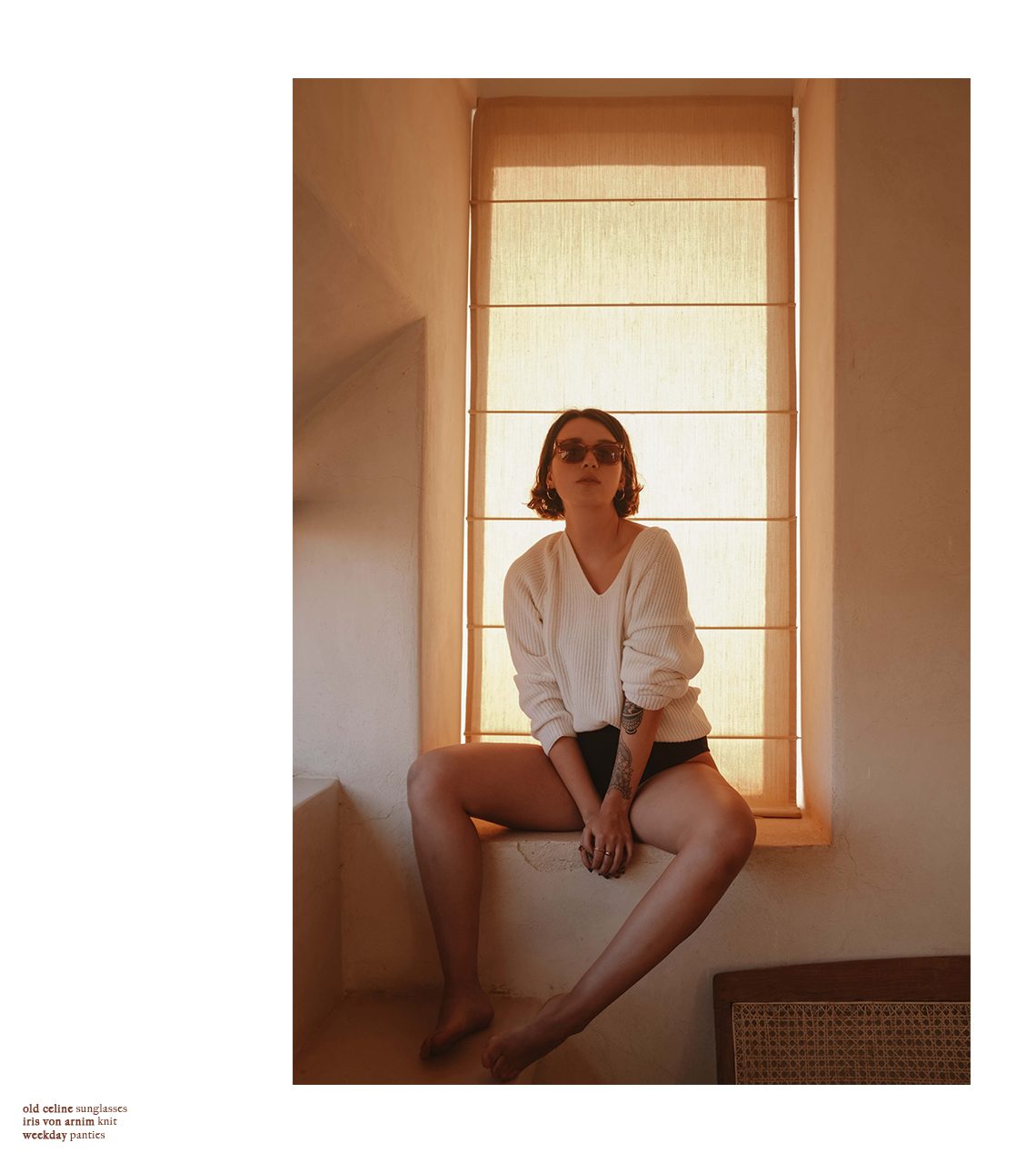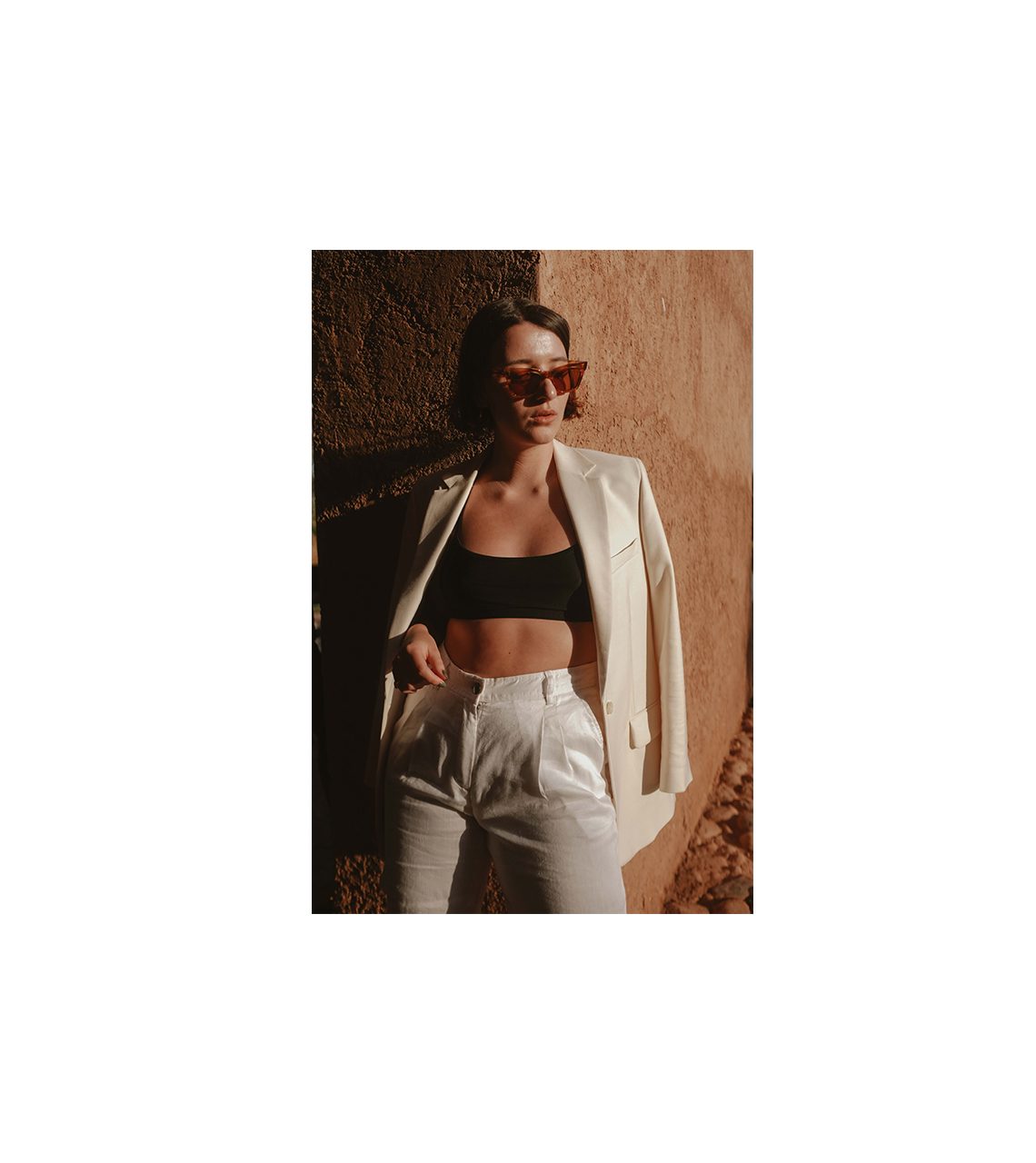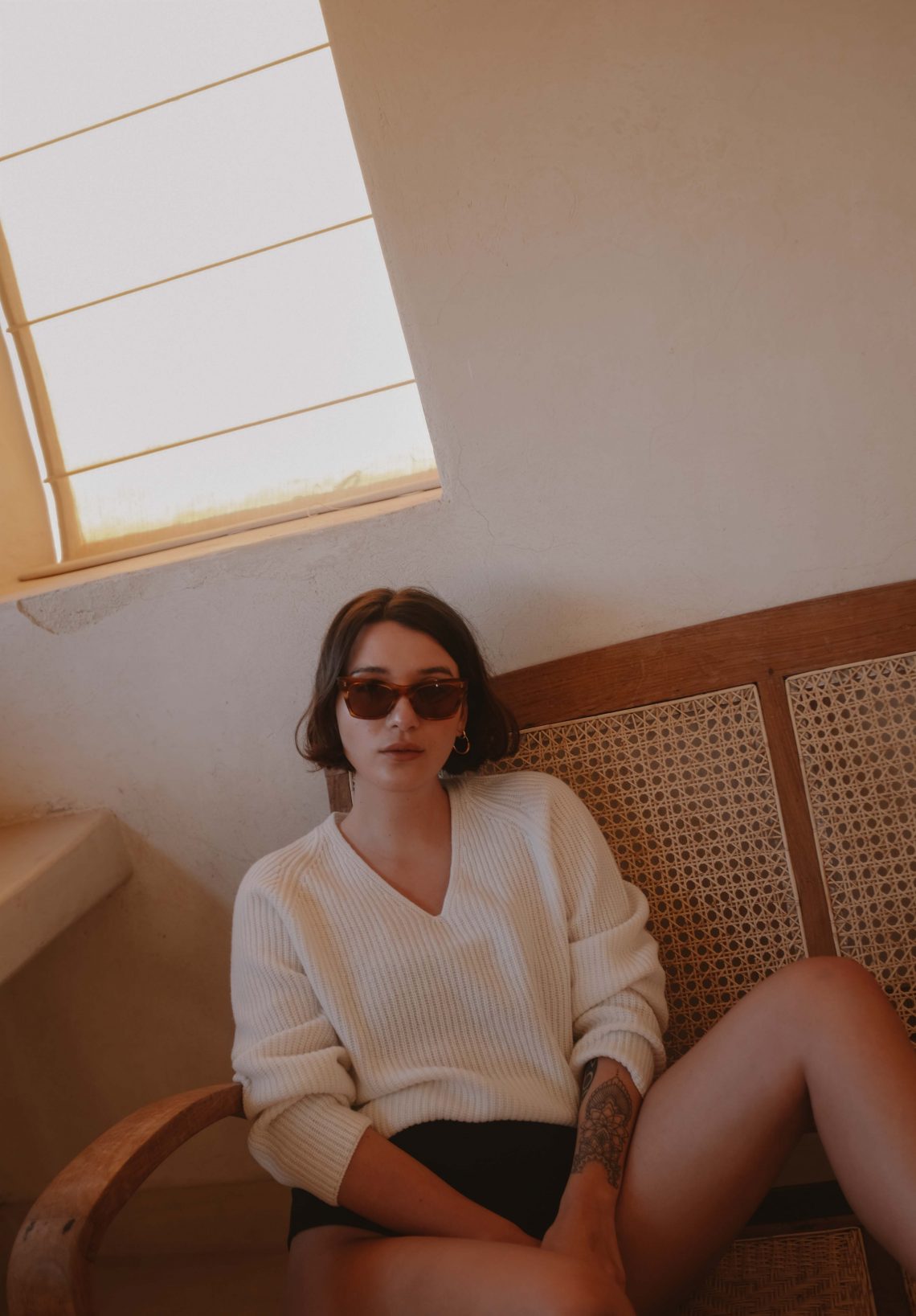 blazer c/o ARKET  |  bralette WEEKDAY  |  shorts c/o IRIS VON ARNIM  |  sunglasses CELINE
knit c/o IRIS VON ARNIM  |  panties WEEKDAY  |  jewellery c/o MARIA BLACK
Today, on the other hand, I am sharing one of my favorite edits produced in Morocco featuring my go-to materials: Cashmere & Linen. I have talked about both quite a bit on BASIC APPAREL in the past and today I want to dig a little deeper into Cashmere with the help of IRIS VON ARNIM. Cashmere is one of the most valuable and fine fabrics known today. Traditionally, it is produced in China or Mongolia, as the fabric is sourced from cashmere goats, which are only to be found in those regions. The more barren and high the region the softer and longer the hair of the cashmere goats get. IRIS VON ARNIM only obtains the cashmere fluff during spring, the time of the year when the goats naturally change their hair, so to not harm the animals. This also leads to smaller batches of production and a more sustainable approach to the production of clothing as well as a more sustainable approach to garment consumption. Basically, they live by my personal mantra: buy less but buy into quality. Take care of your clothing and it will last you a lifetime. They give great care advice on your cashmere pieces such as how to wash them correctly, which I love because for starters I always wash my pieces wrong and second it feels very honest coming from a brand.
In all honesty, all these aspects are very valuable to me but wouldn't matter if the pieces weren't designed in a timeless and classic way. The CASHMERE knit I am wearing has the perfect lose cut, it is extremely lightweight and has a very nice thick knitted structure. I own a small number of cashmere knits but this will always stand out from all of them, it's knitted with such precision and it will always bring back the memory of the fresh smell of Moroccan breakfast and tea.