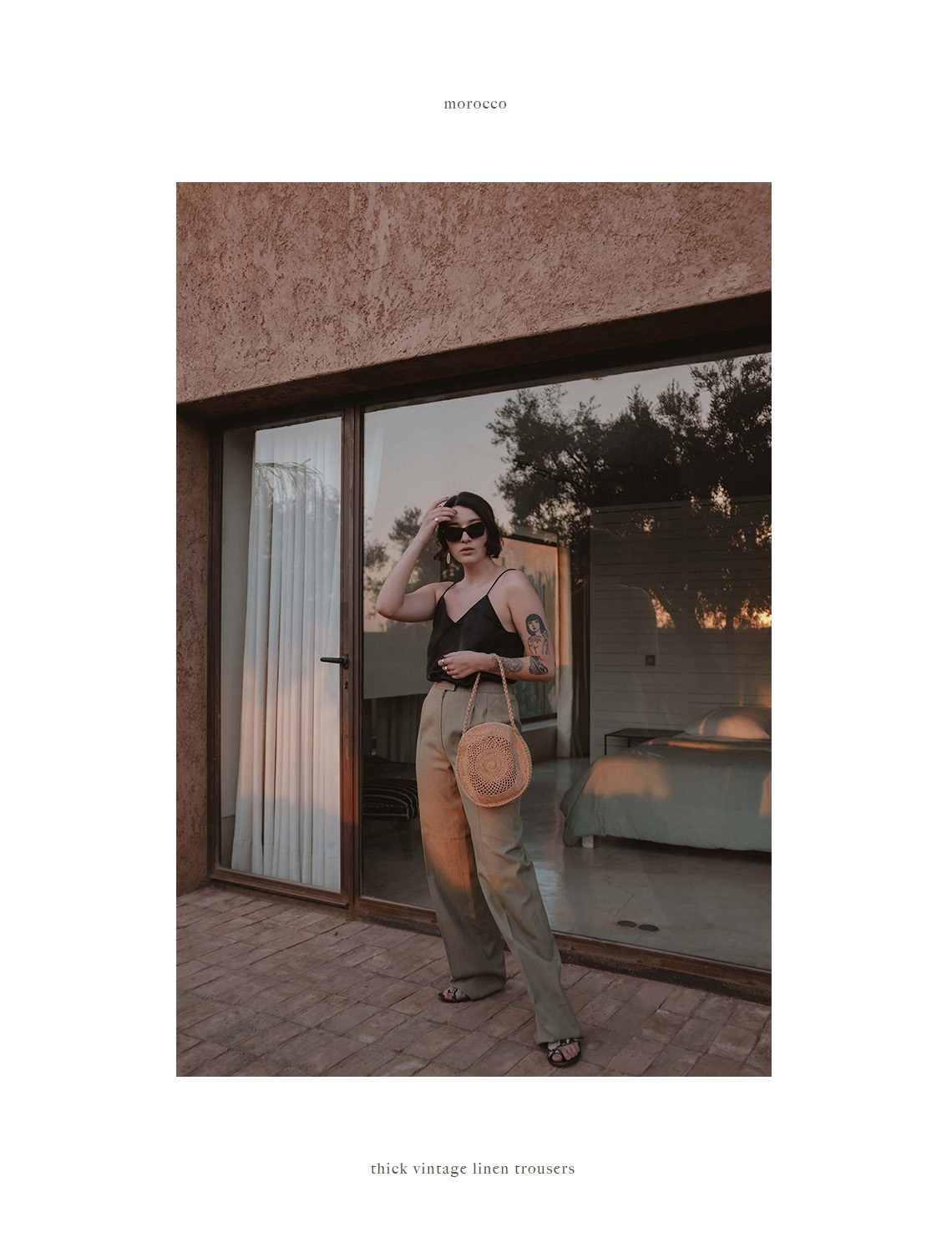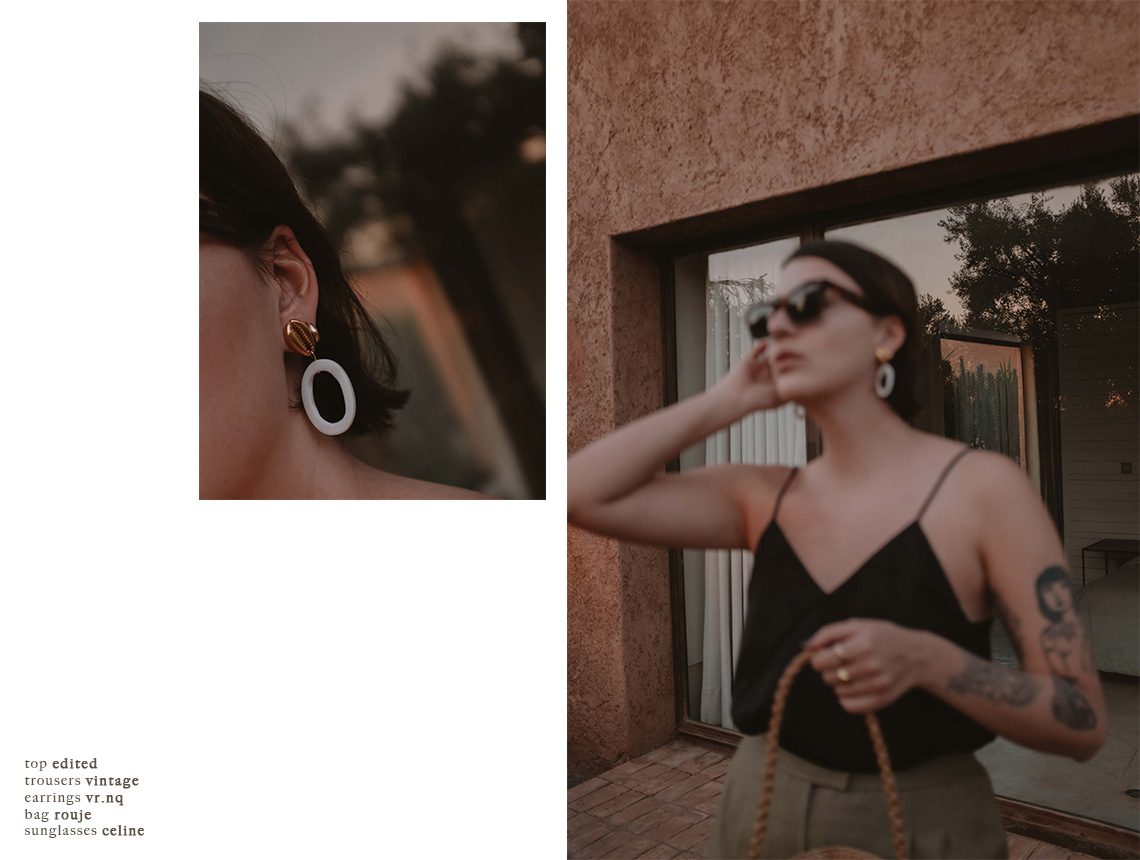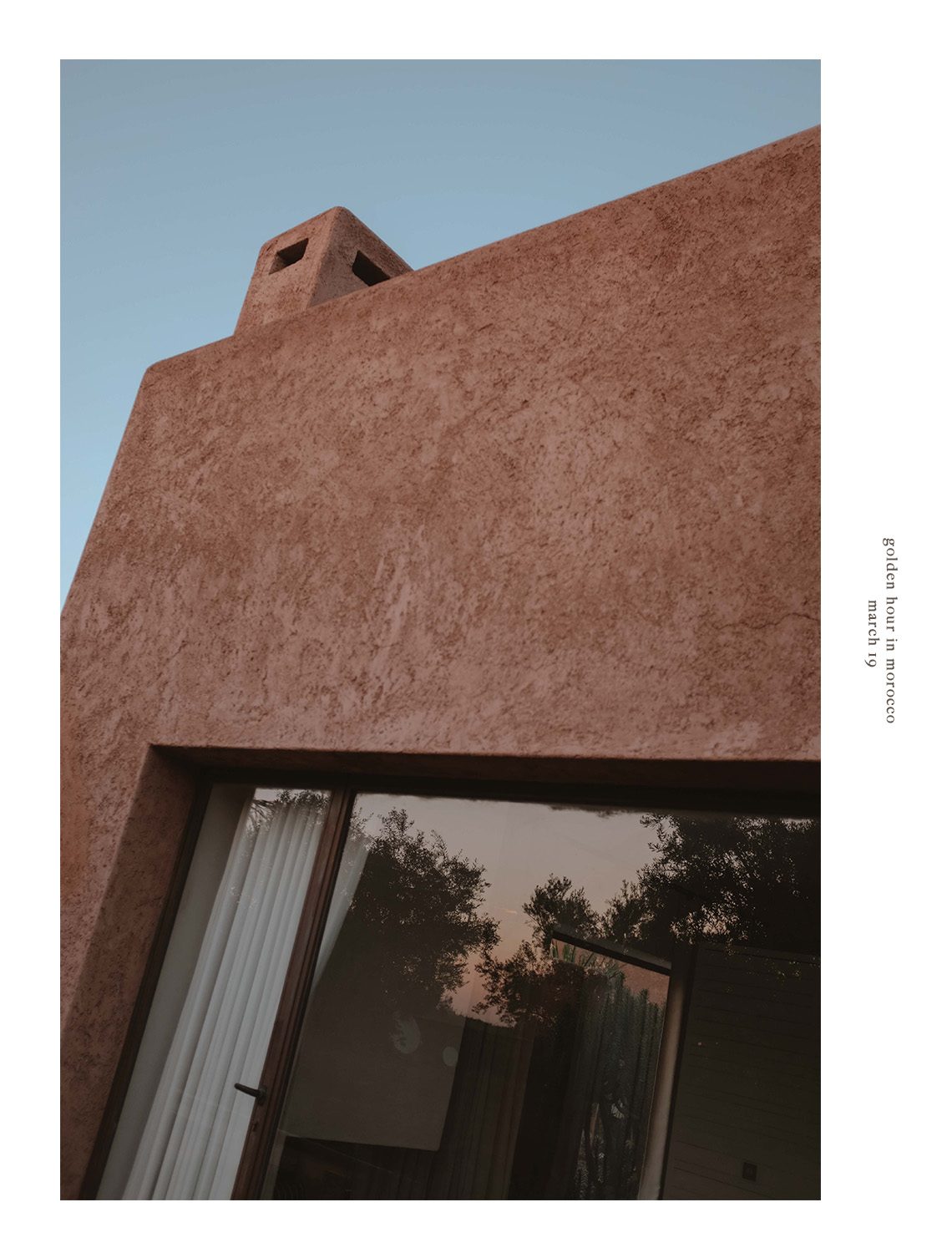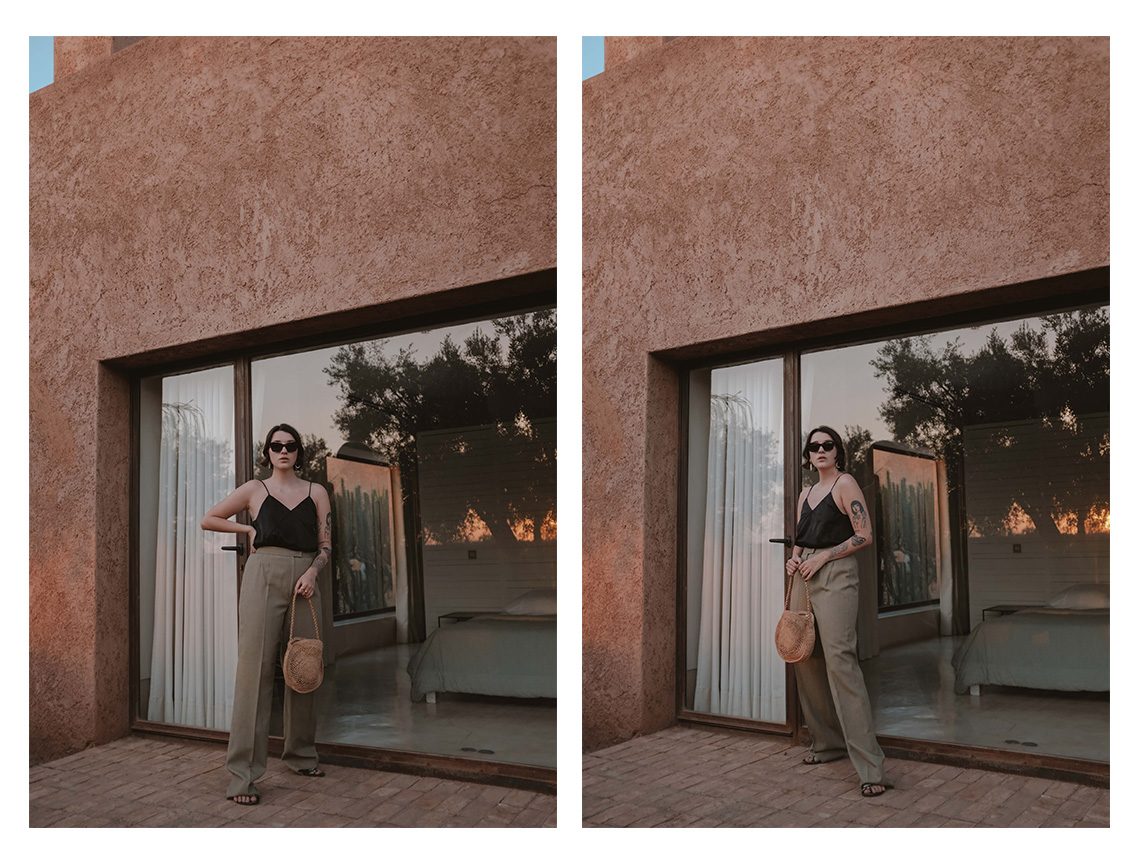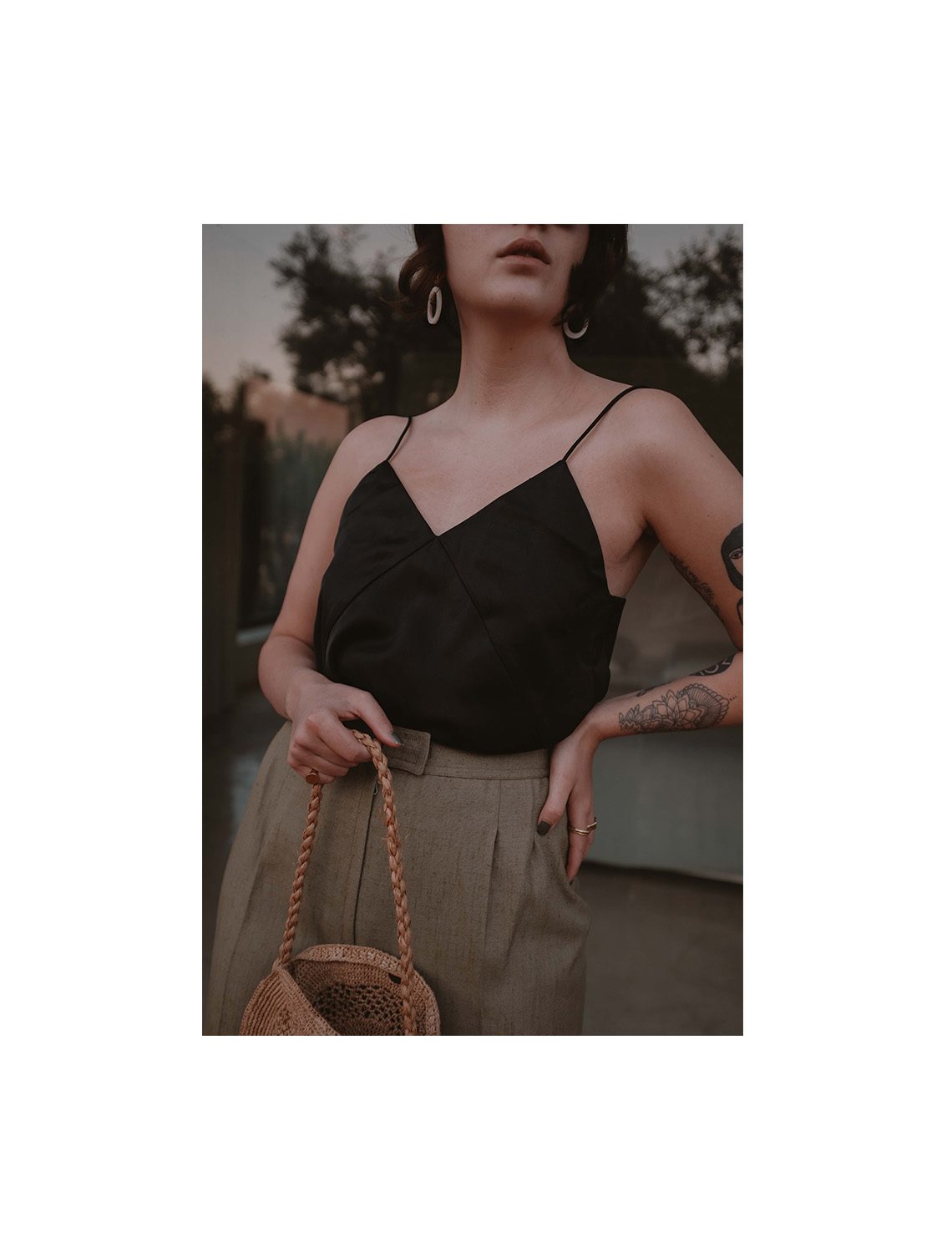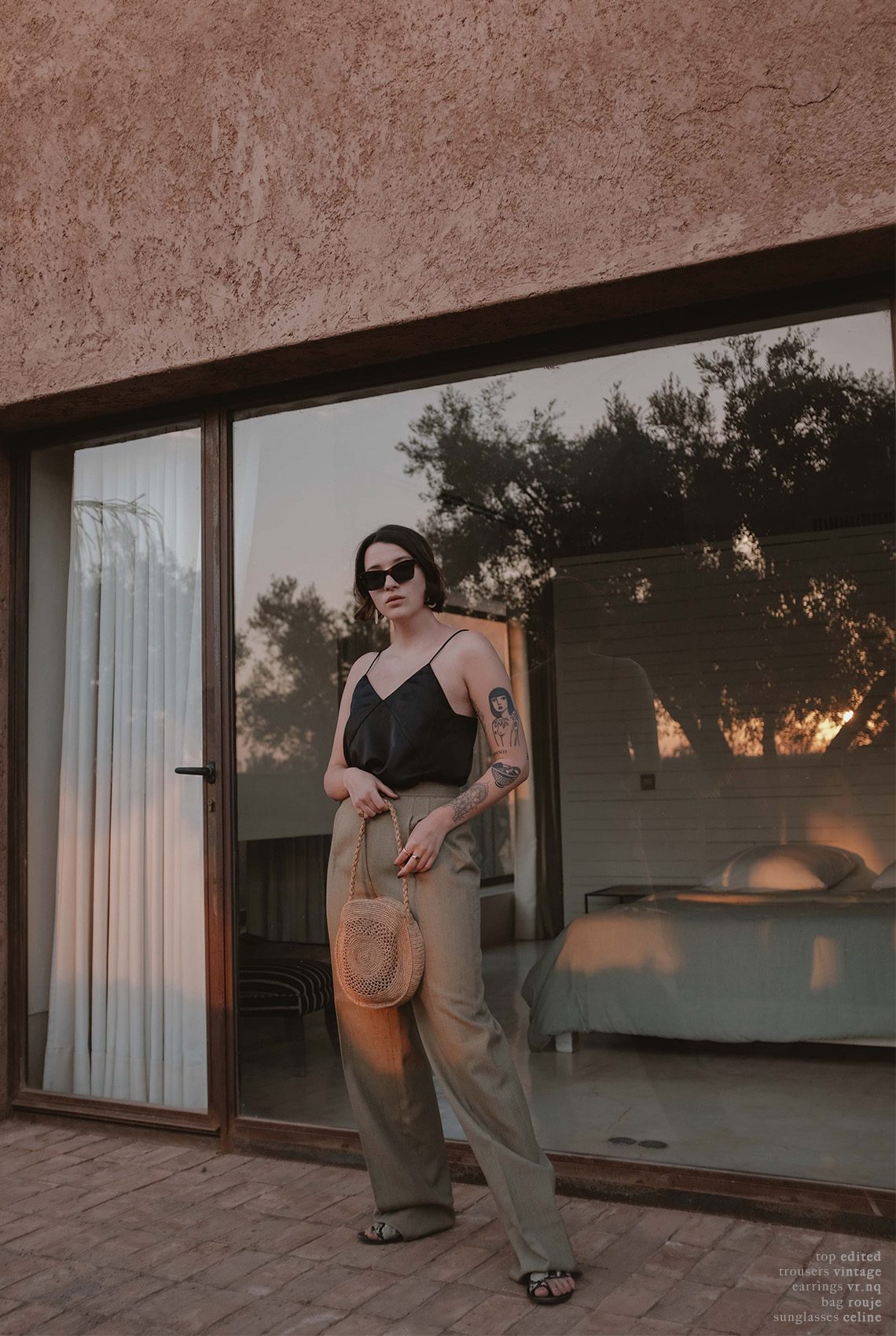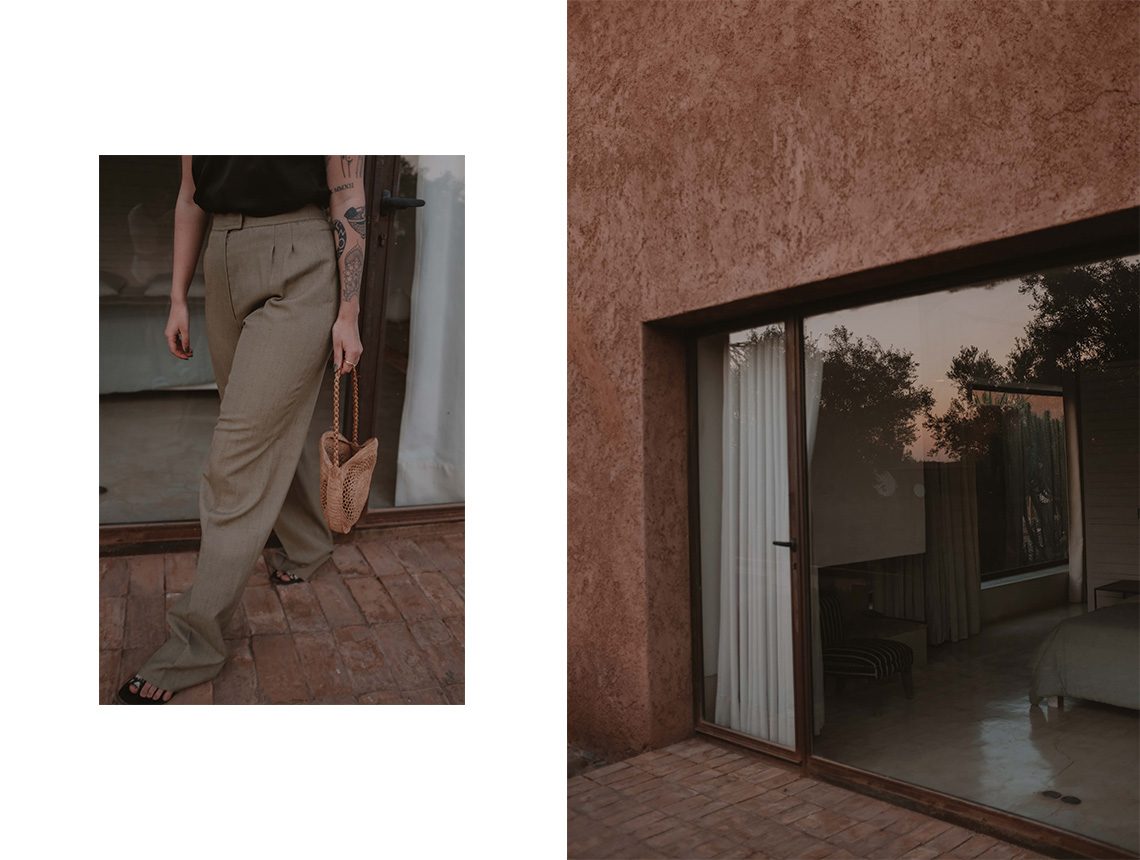 top – EDITED THE LABEL  |  trousers VINTAGE  |  sunglasses CELINE
shoes &OTHERSTORIES  |  bag ROUJE
While summer is in full height in Berlin right now I still sometimes catch myself wondering off to our home in Morocco from earlier this year. The modern home made from red stone and extraordinary big windows that open into beautiful gardens. Early crisp spring mornings with the mist still hanging in the air mixed with the smell of fresh herbs – eventually another smell would be added to the mixture: the smell of moroccan breakfast.
While these photos were taken one evening just about when the sun settled for good it's those mornings that I really long for. I am not a morning person but in this place far away from home it felt so easy to wake up early and take it all in. It's funny how some places will do that to you, isn't it?
All of these thoughts are likely flowing in because I am mentally preparing for my next little getaway. In a couple of days, yours truly will be flying out to Spain to finally get that summer tan going and for many late night talks with the fam with a bottle of wine somewhere in the hills far away from the cities.