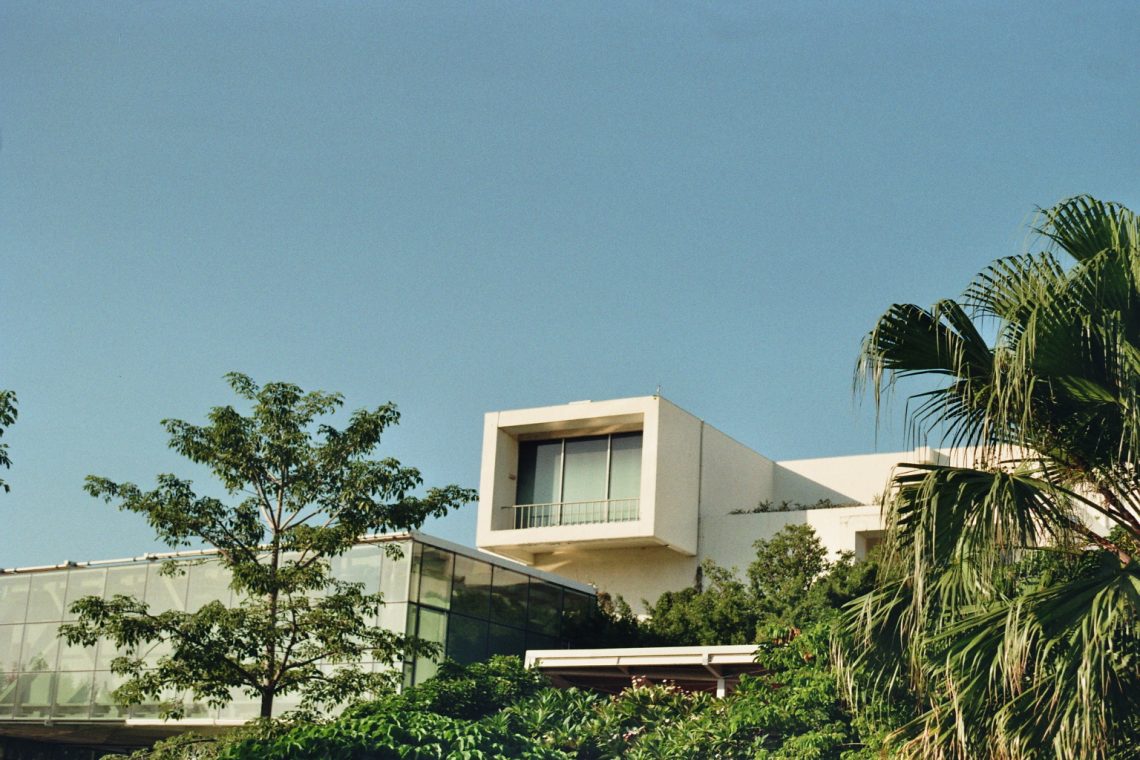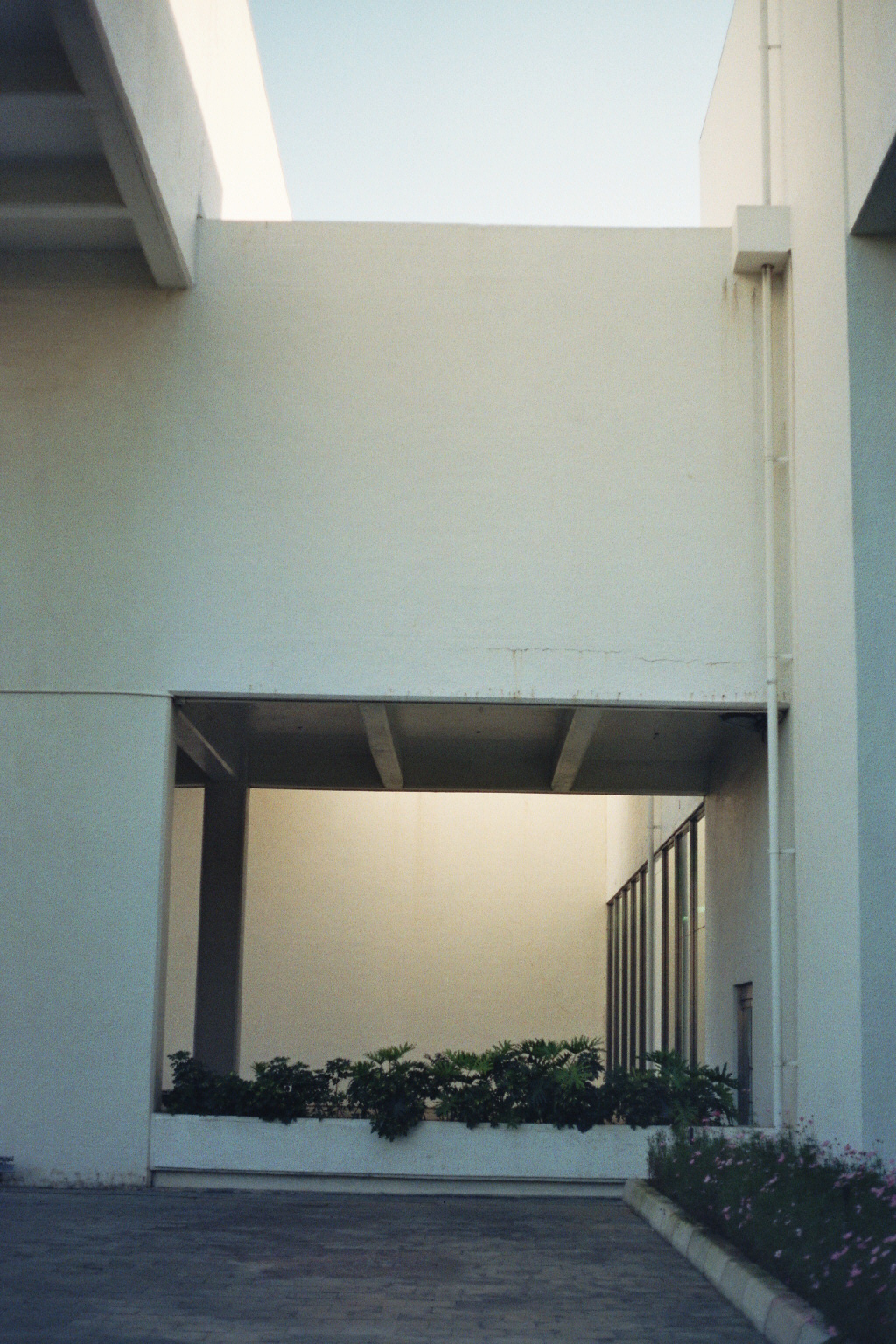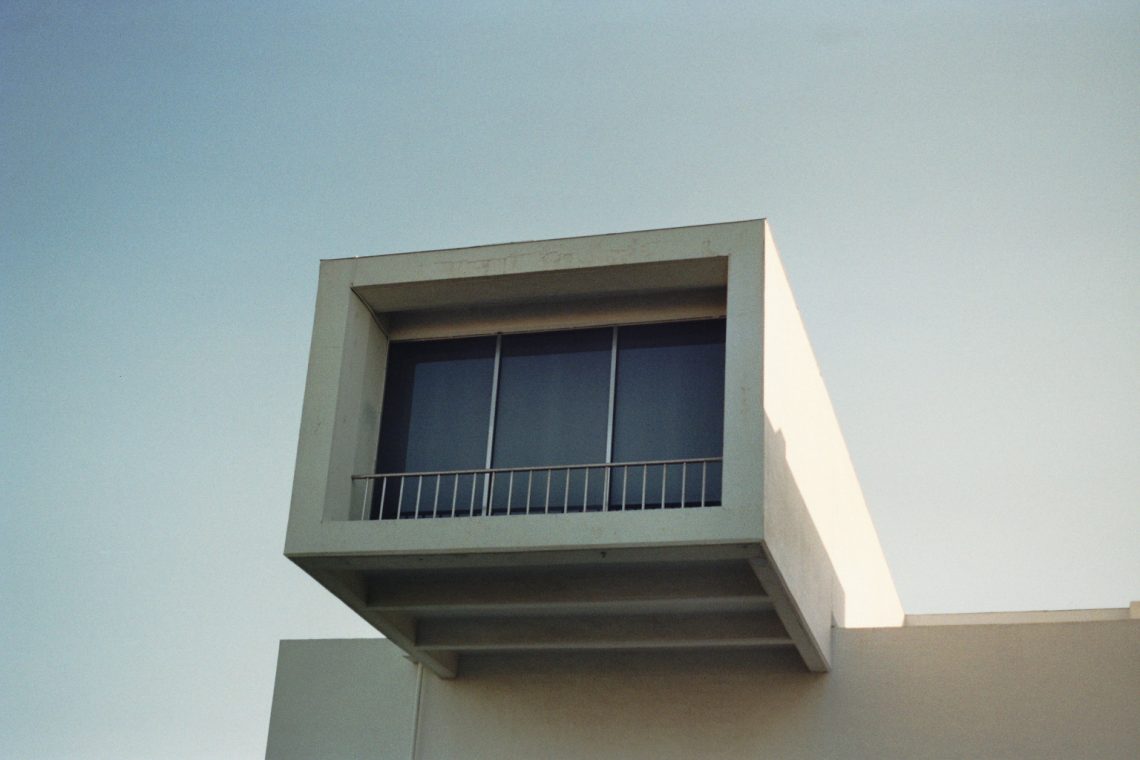 Fine Arts Museum Taipei
The Fine Arts Museum in Taipei is probably one of my favourite museums in the world. I have spent half a dozen rainy Sundays in there, often by myself sometimes with great company. It's an incredible building from the outside and continues to impress once you walk inside. On sunny days it's a picture perfect place and on rainy days you can sit in the foyer on the largest wooden banks I have ever seen and stare out of the glass walls for hours. Bring a book and just stay there.  Oh and in case you were wondering admission is around 50cents. When I was there in October admission was even free but most of the museum was under construction – it was a shame really but I still enjoyed just looking at the architecture and the interior. Must have been the prettiest construction site I have ever seen.
and the fine arts park
Another gem in the area
An outside food court and just a nice place to hang out and have a coffee, in the evening it will turn to an area with many bars and even a nightclub.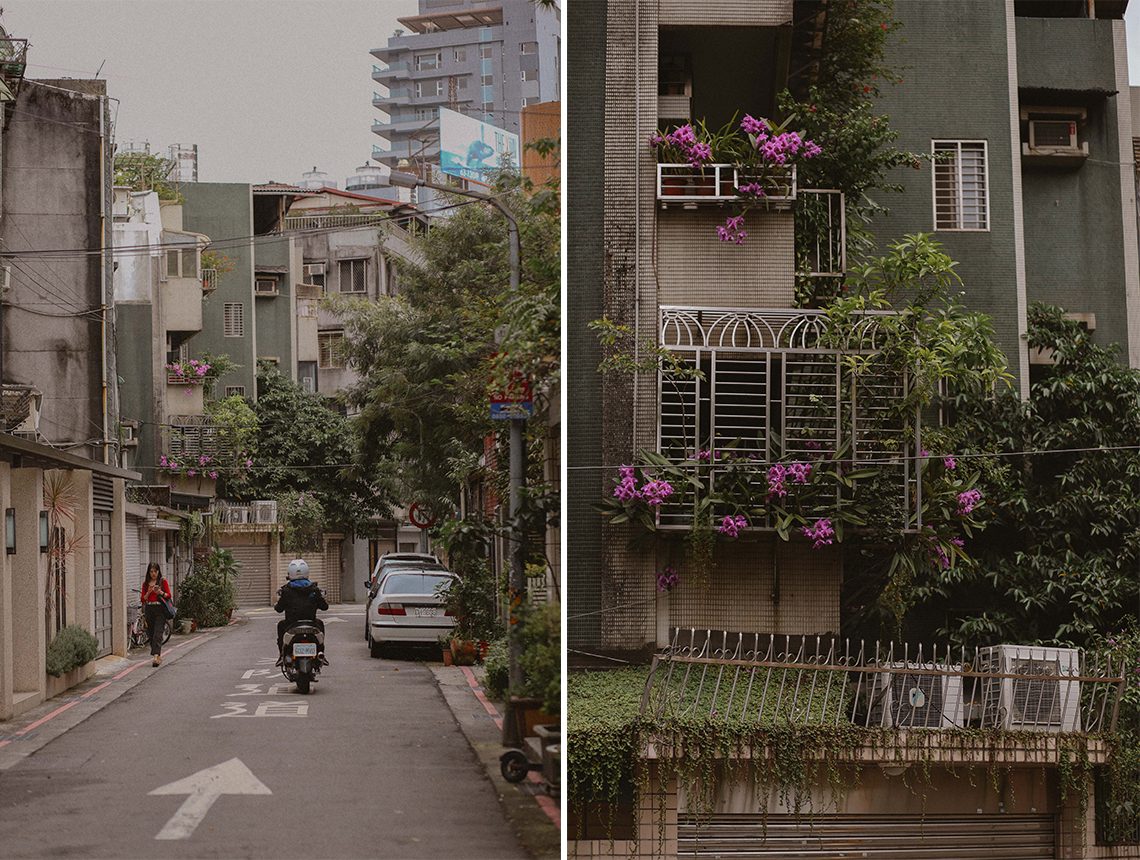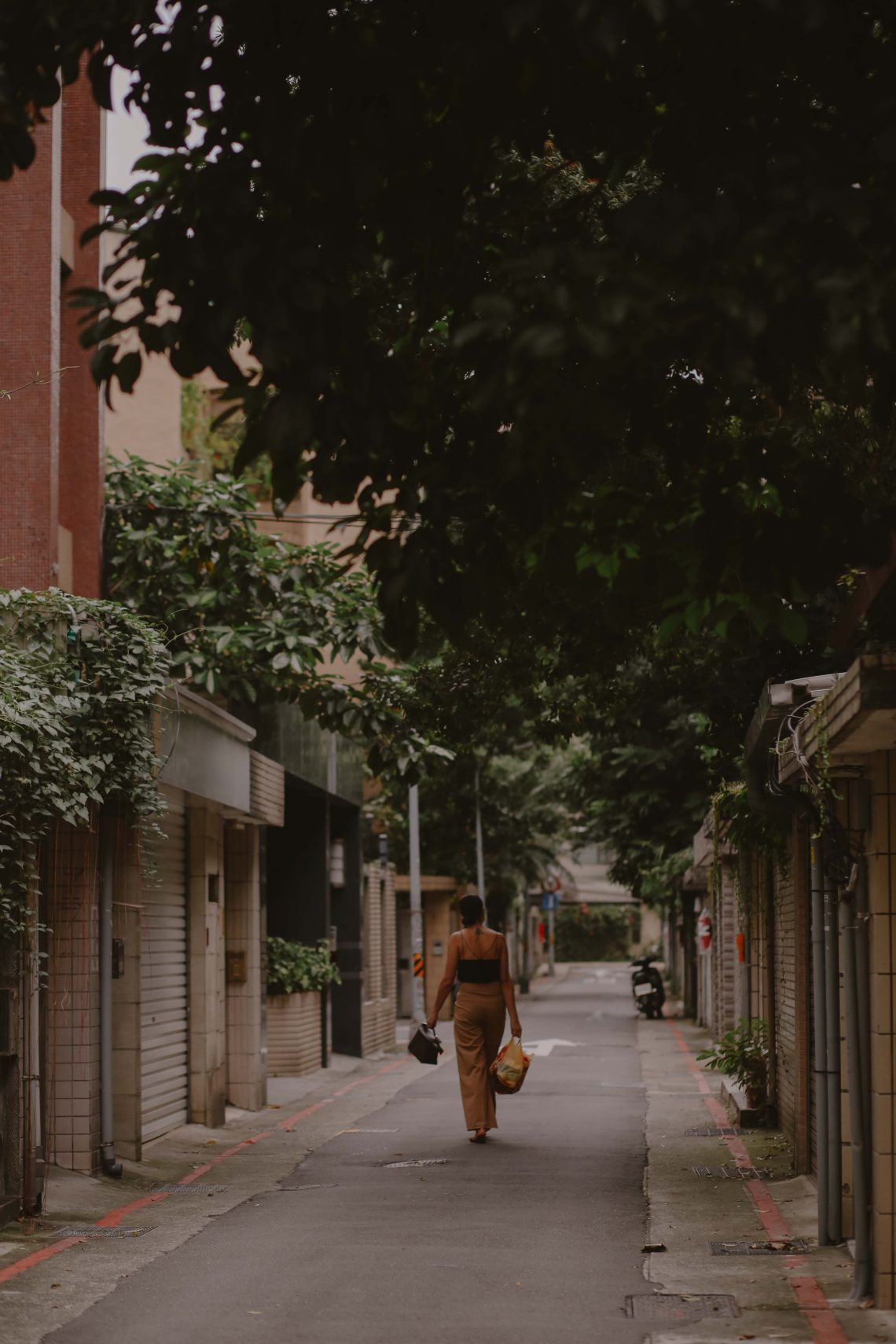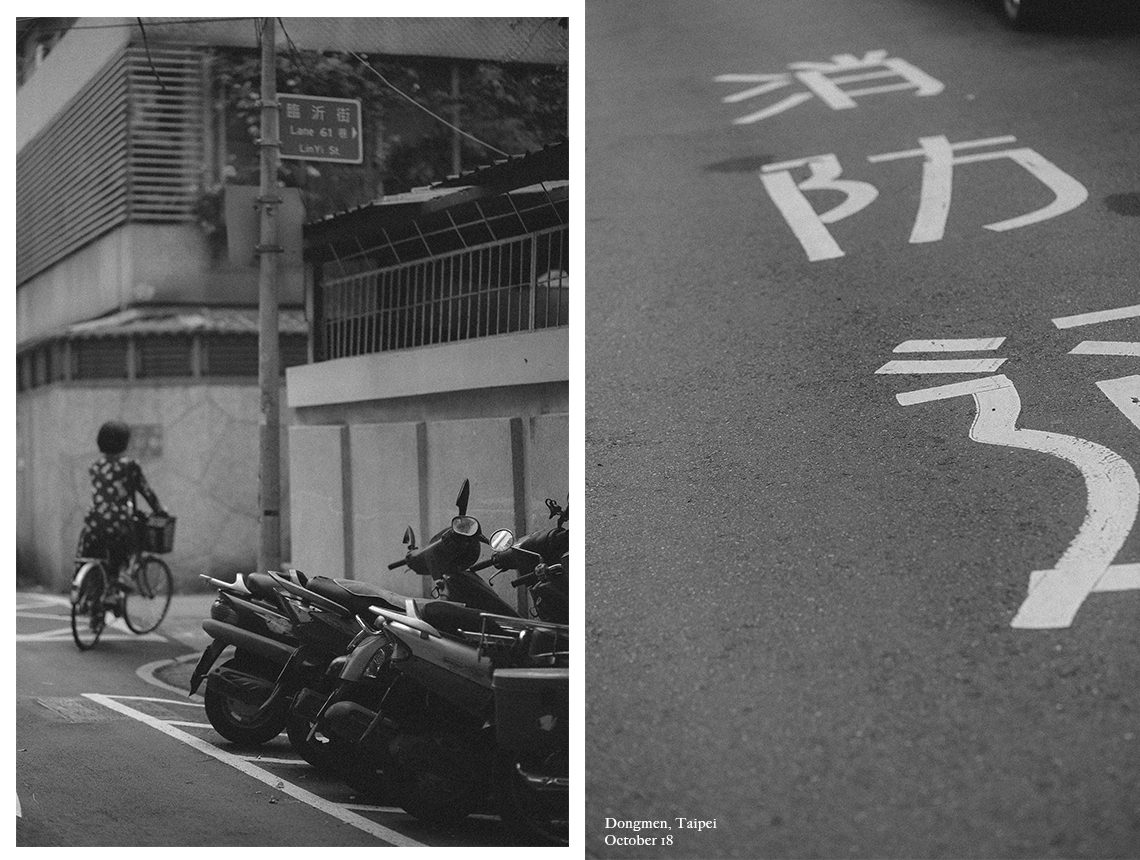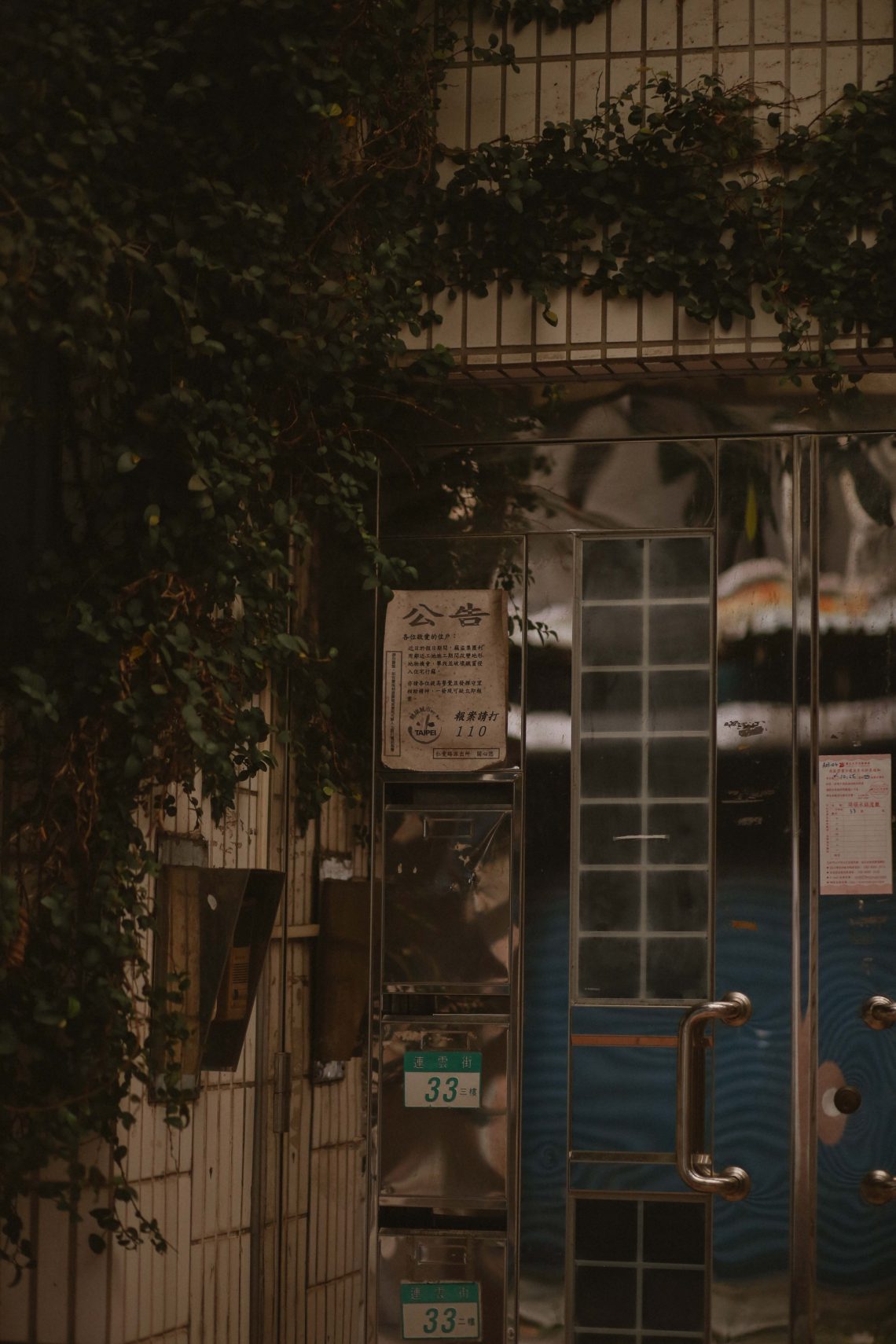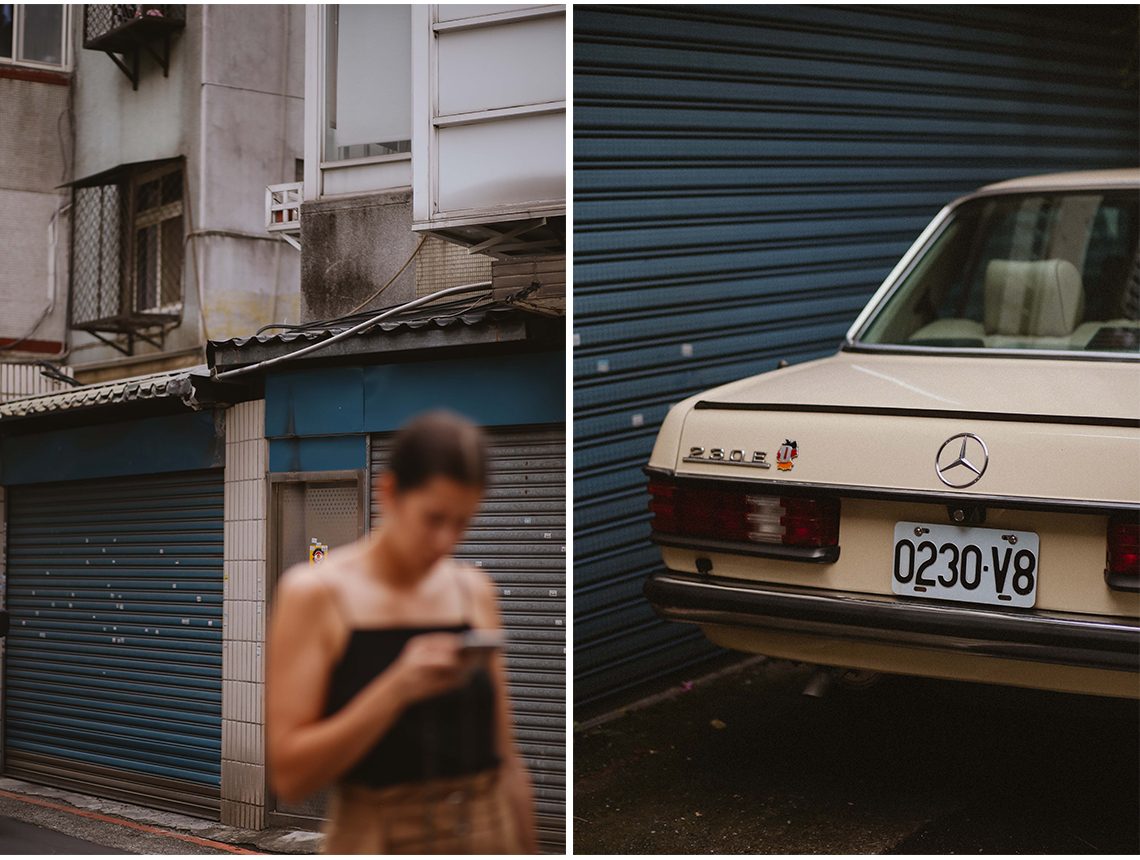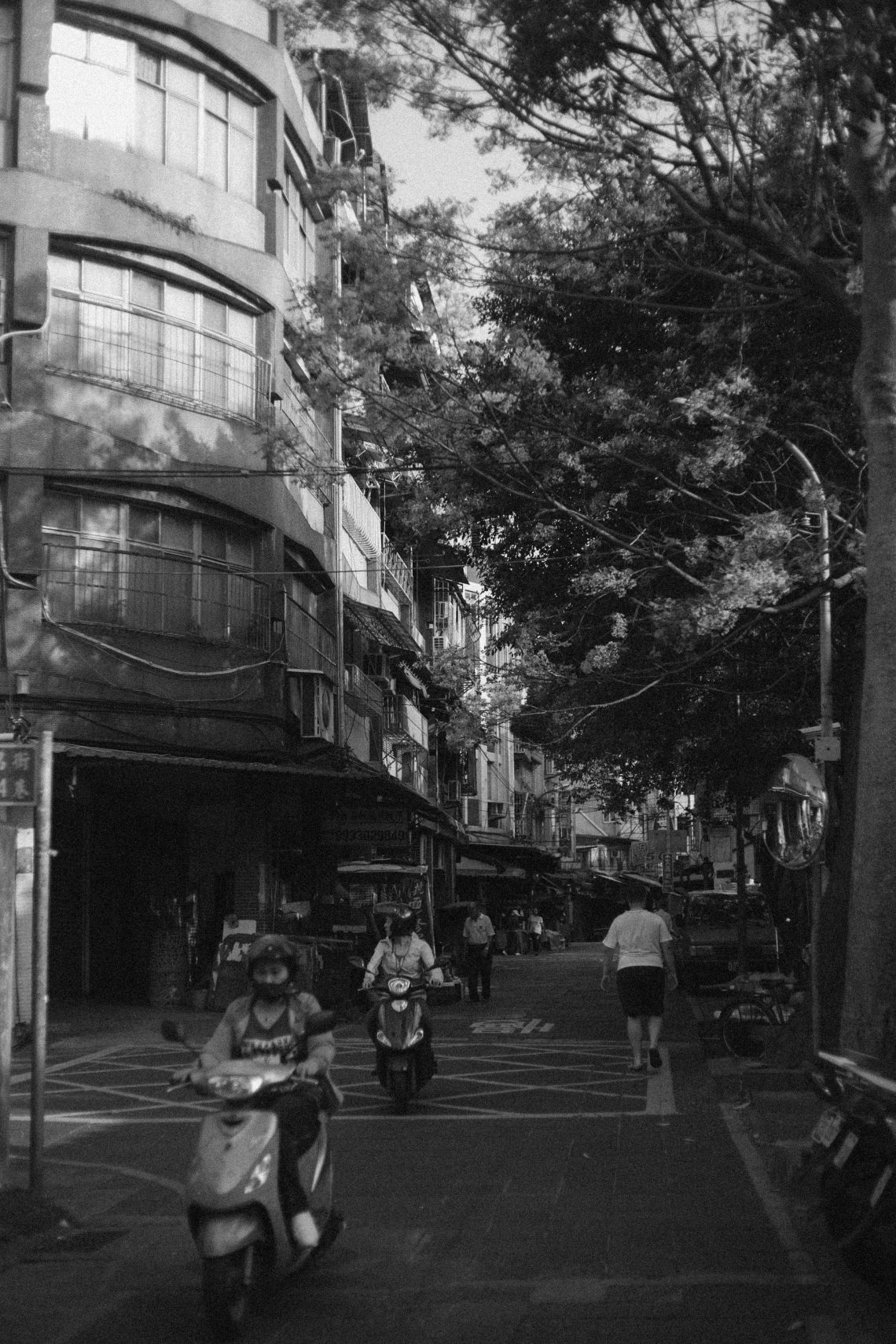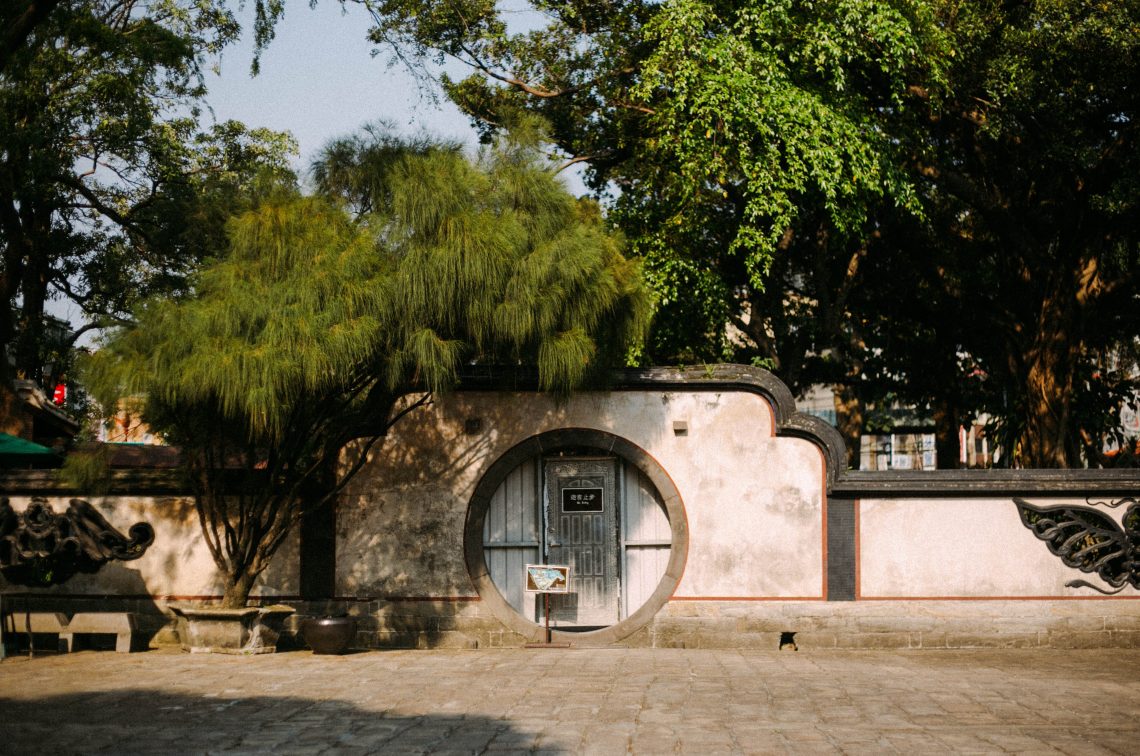 Dongmen
Dongmen is the green oasis of Taipei. The city is much greener and seemingly alive than other cities in Asia but only in Dongmen, you will get the feeling of not being in a city at all. Once you walk away from the MRT station into smaller alleys all sounds will be absorbed. The constant noise of scooters that usually follows you like your own breath is suddenly gone. The silence will be interrupted by a cat strolling by and its loud mew now and than but that is really it. Sure, there are many streets with small cafes and local restaurants but I will be walking past all of that into the streets that only inhibit homes. Locals walking past or riding their bike home and a quietness unique to Dongmen. It's a bliss if you had enough of the city for an afternoon. And within 10 minutes of walking, you will be back to one of the main streets in the buzzling, loud, humid city probably walking past a stinky tofu shop and already longing for your green oasis.
After all that walking I am sure you will be in need of some beef noodle soup:
There might be a bit of a queue since it's a favorite of tourists and locals alike. The beef noodle soup is pretty awesome even though I still believe that the one from the food stall around the corner of my appartment in Nanjing Fuxing was as good as this.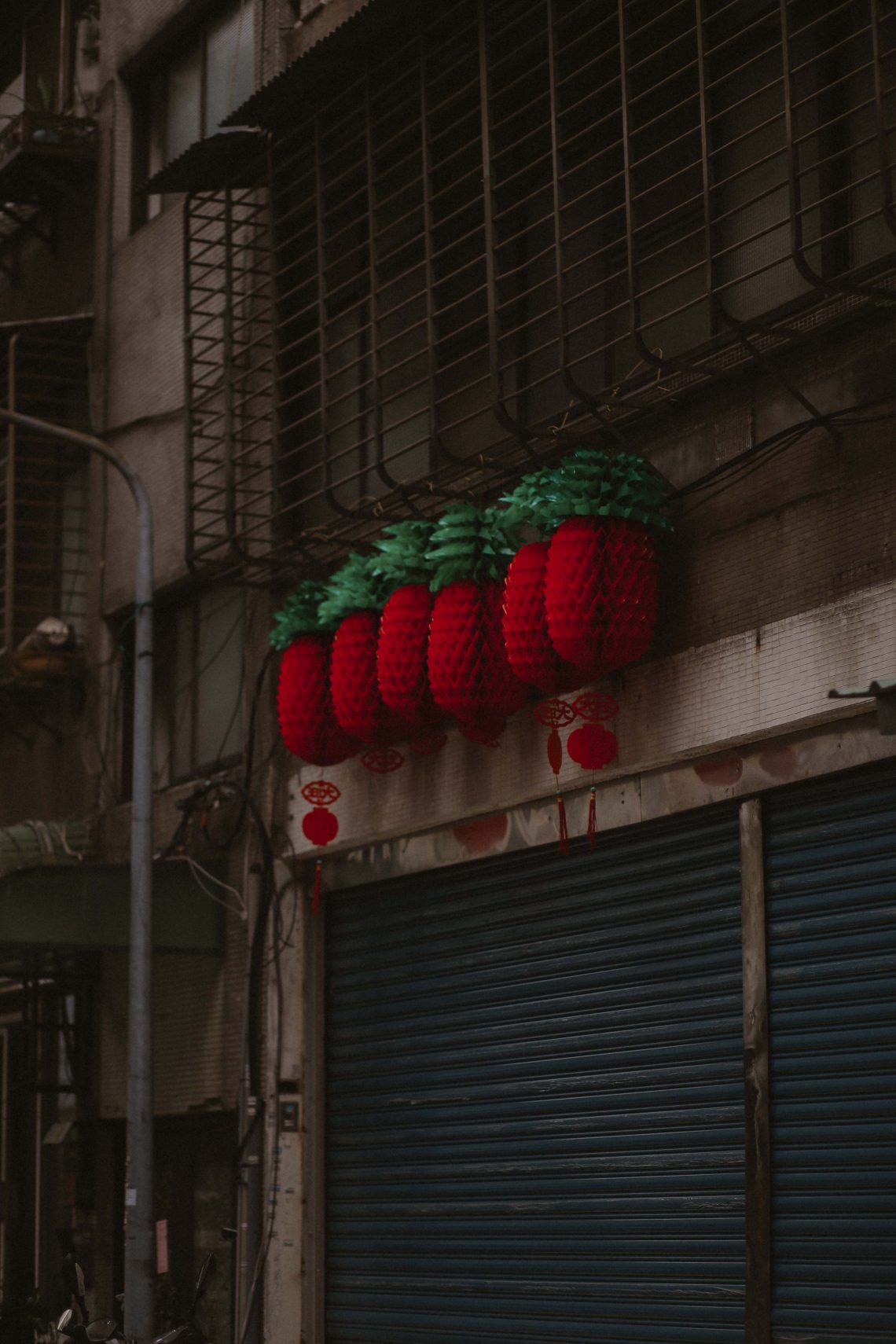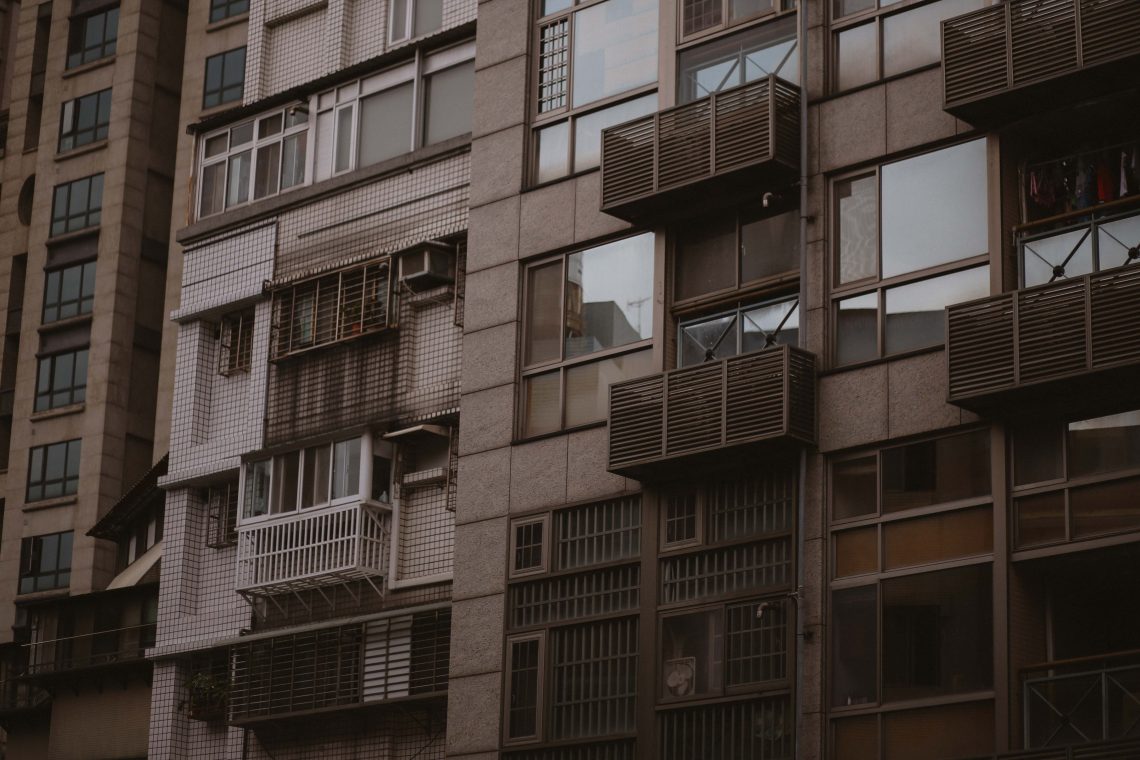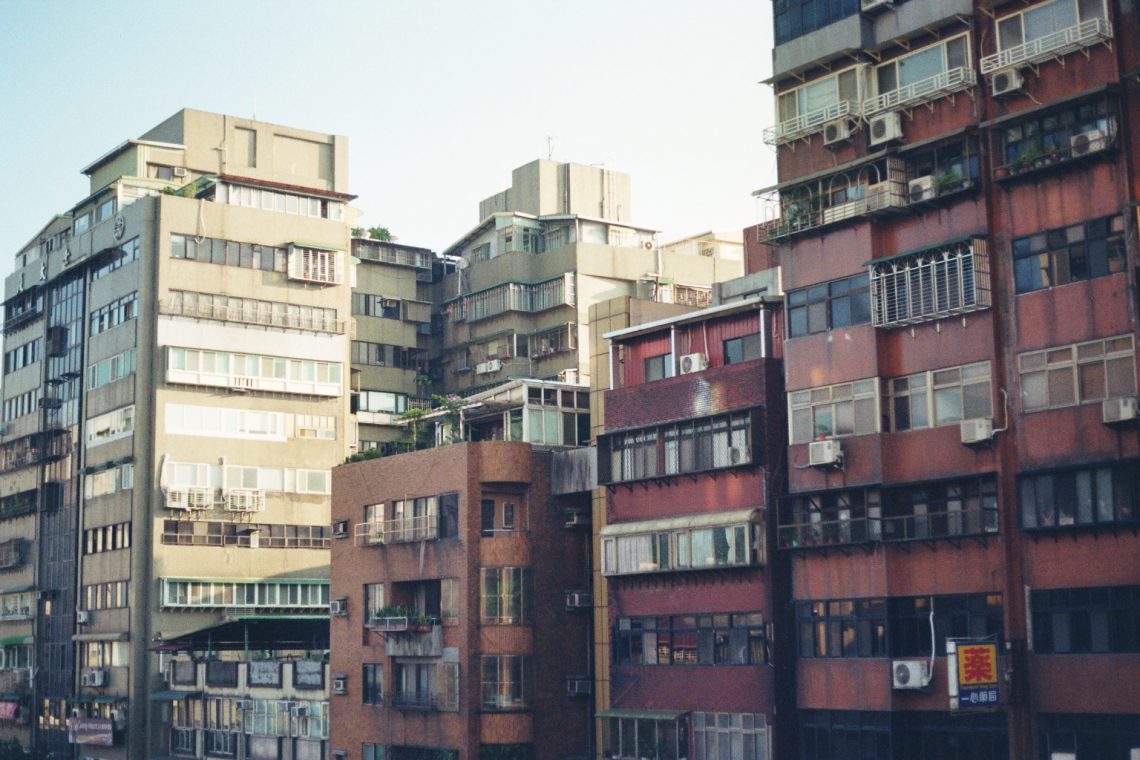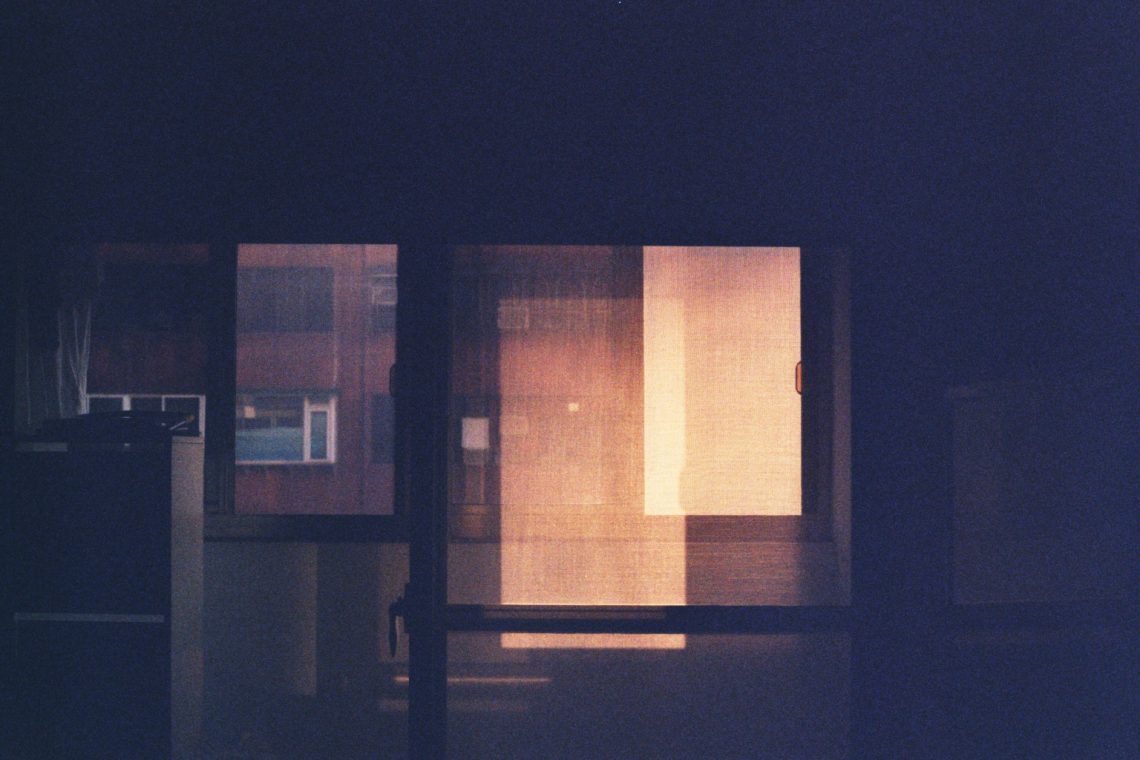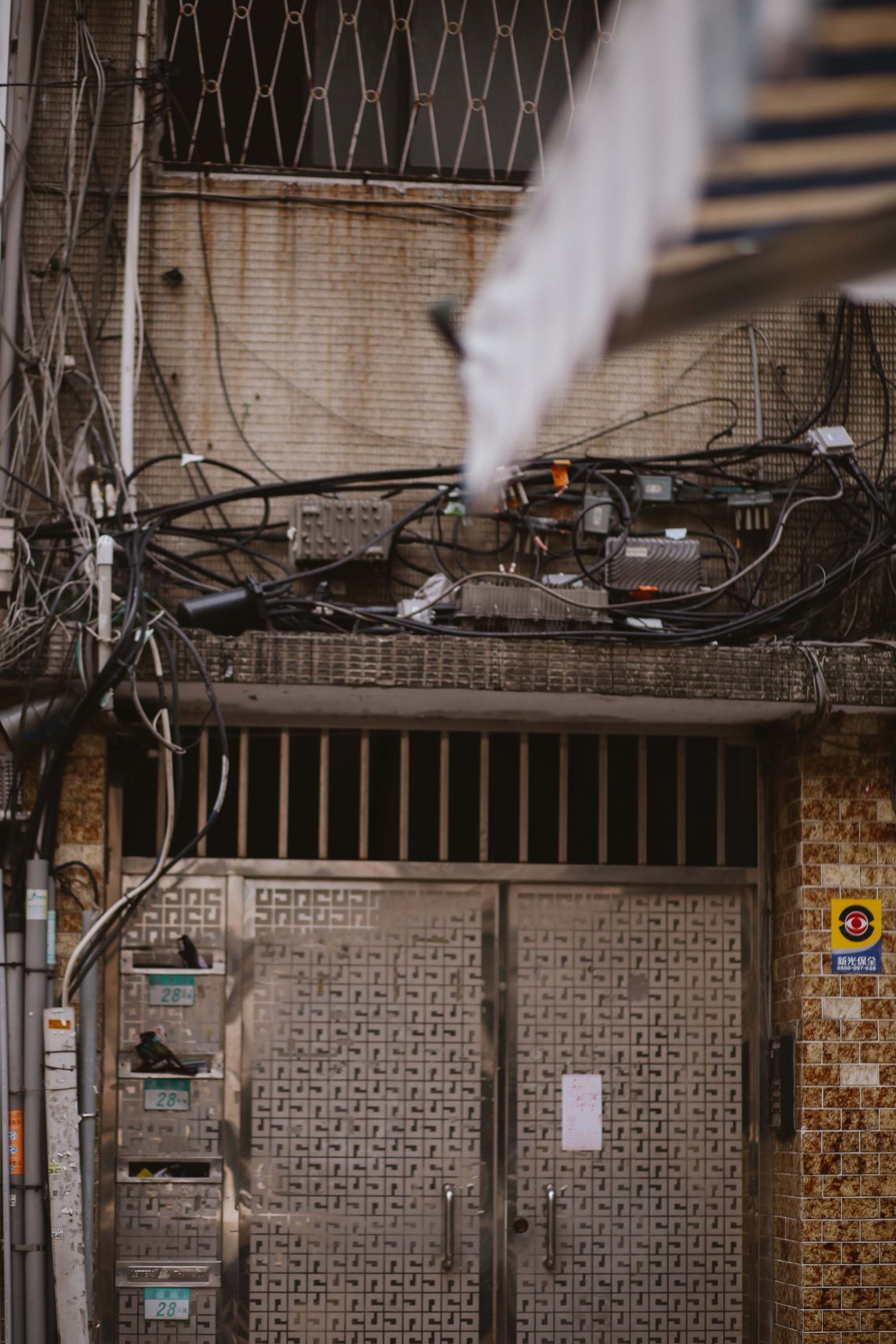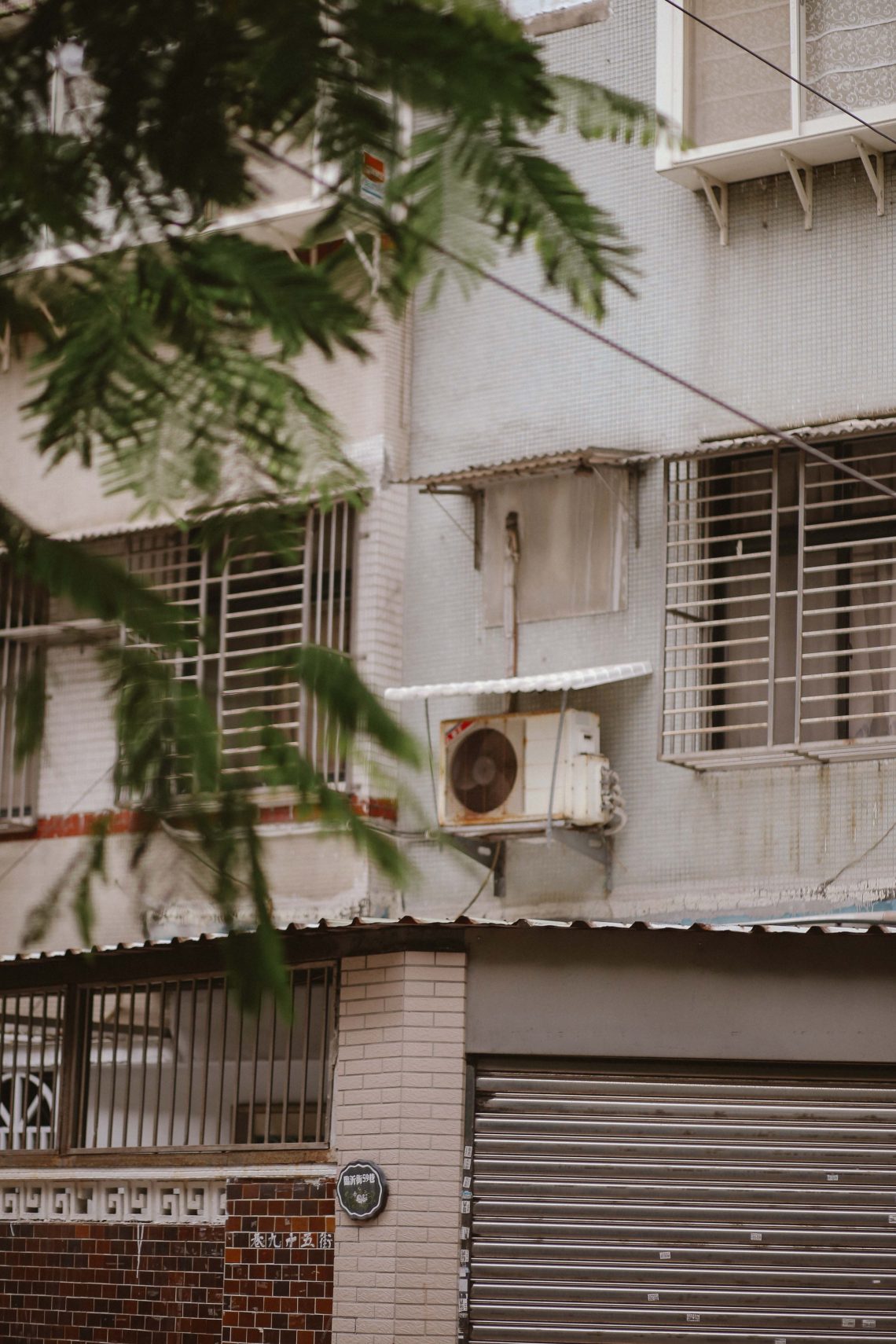 Liuzhangli Area
Our AIRBNB was located close to Liuzhangli MRT station which is a great starting point to explore the city. Of course, I would have preferred to stay in my old neighbourhood Nanjing Fuxing or my favourite area Da'an district but as we left bookings until the last minute we had to adjust our expectations accordingly. After staying around Liuzhangli for a week I am very happy we got to experience another great neighbourhood of Taipei. There are many restaurants, smaller shops and of course bars! It's walking distance to one of my favorite night markets in Da'an district, too.
It's smaller than the average night market but the food stalls have so many different dishes to offer. So don't worry about not being able to taste a great variety of dishes because you sure will! Other night markets will be bigger but there will be masses of tourists and walking the small streets will be a real pain. Some other goodies in the area are the following
My tip: I always let them know that I don't need any extra sugar added.
If you ever feel like authentic pizza, in my defence I lived in Taipei for nearly 6 months – a girl needs her pizza.
For your daily coffee fix – I know you need it.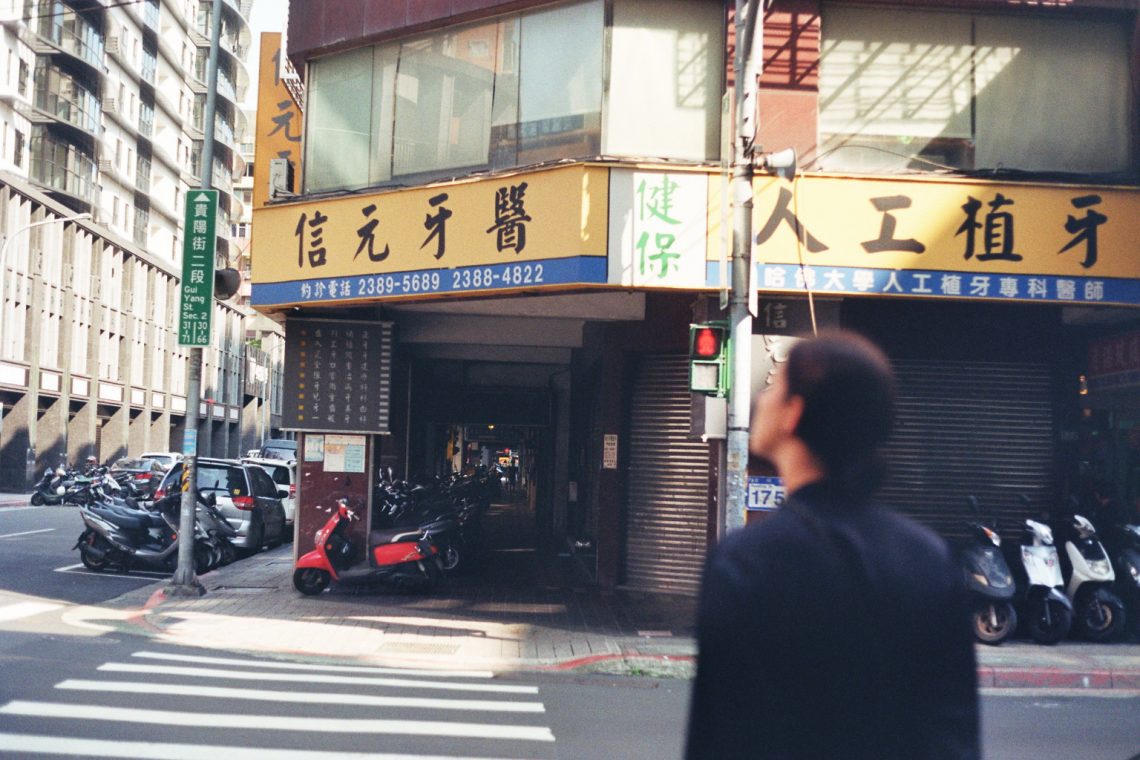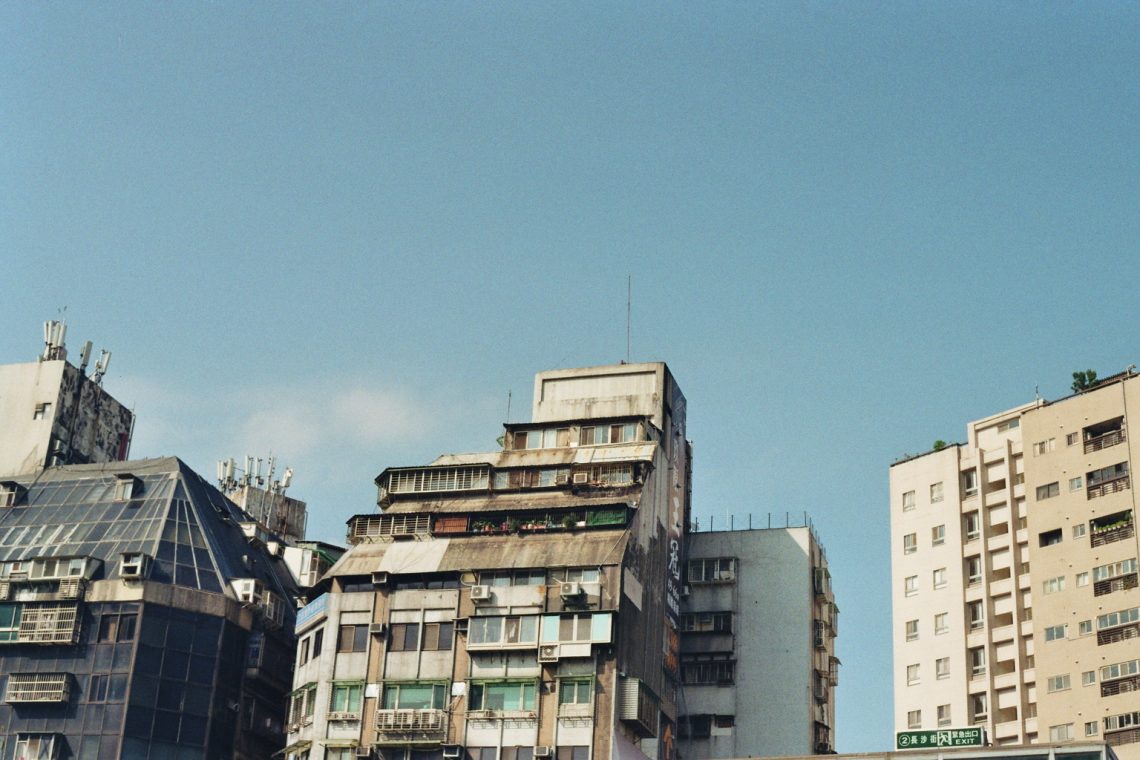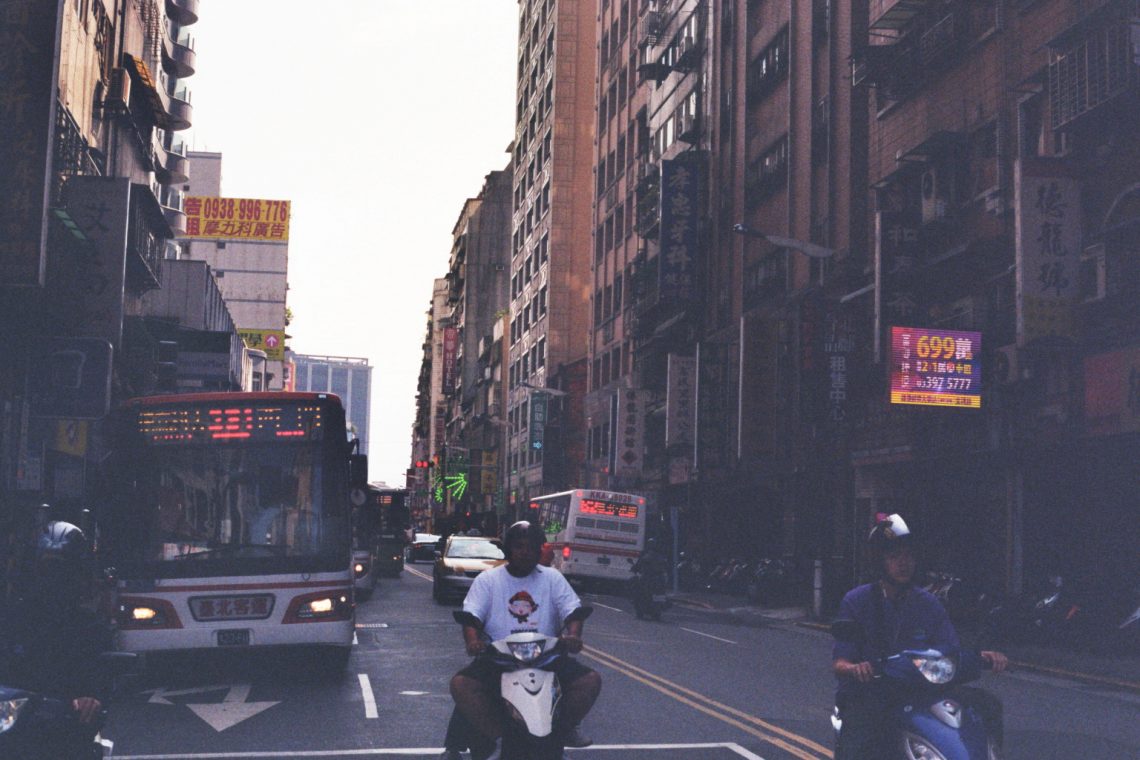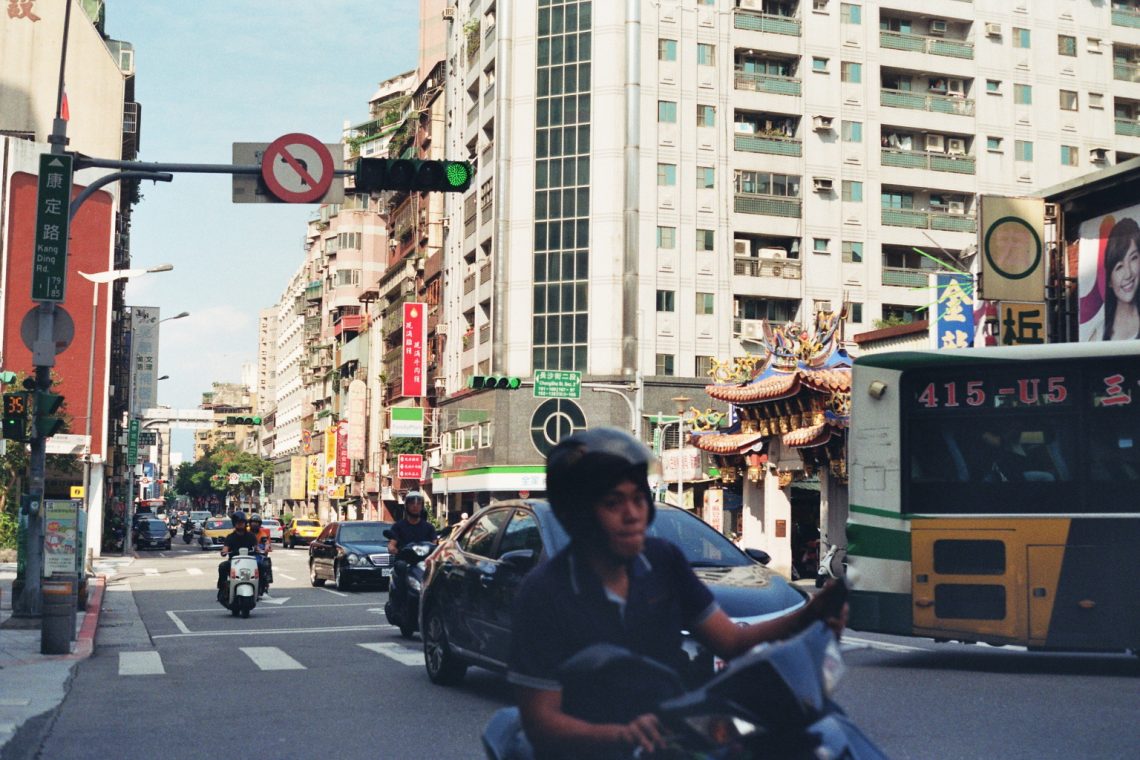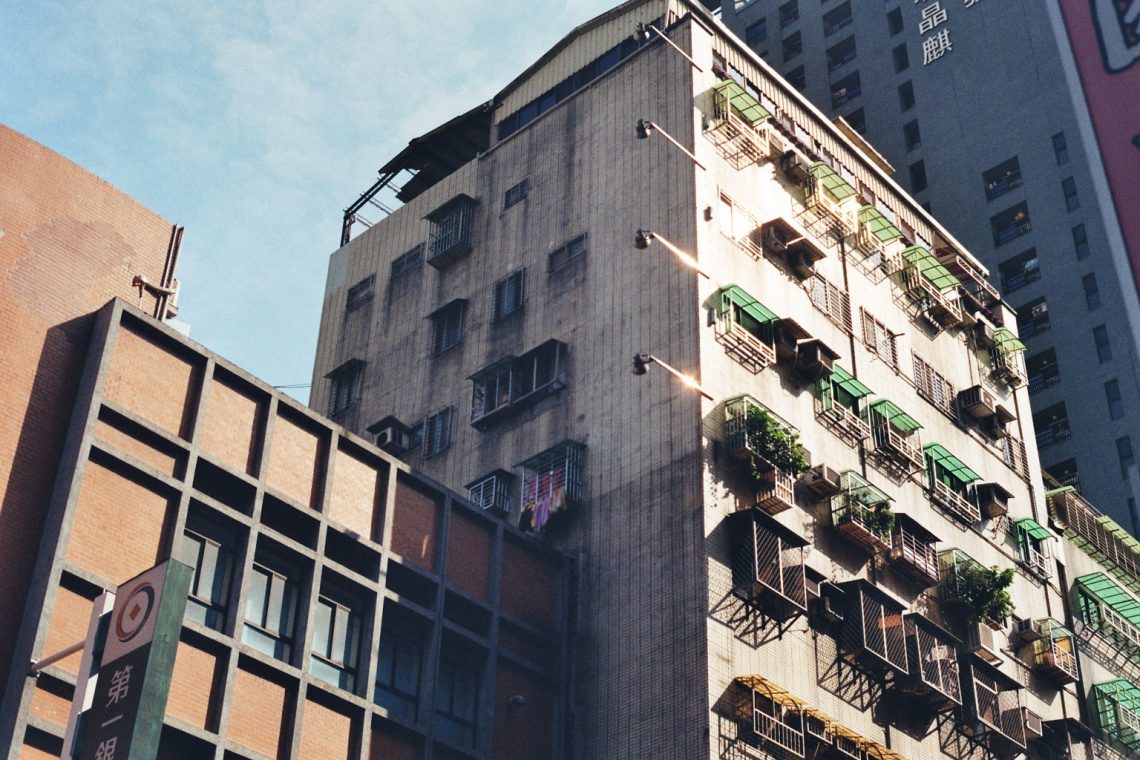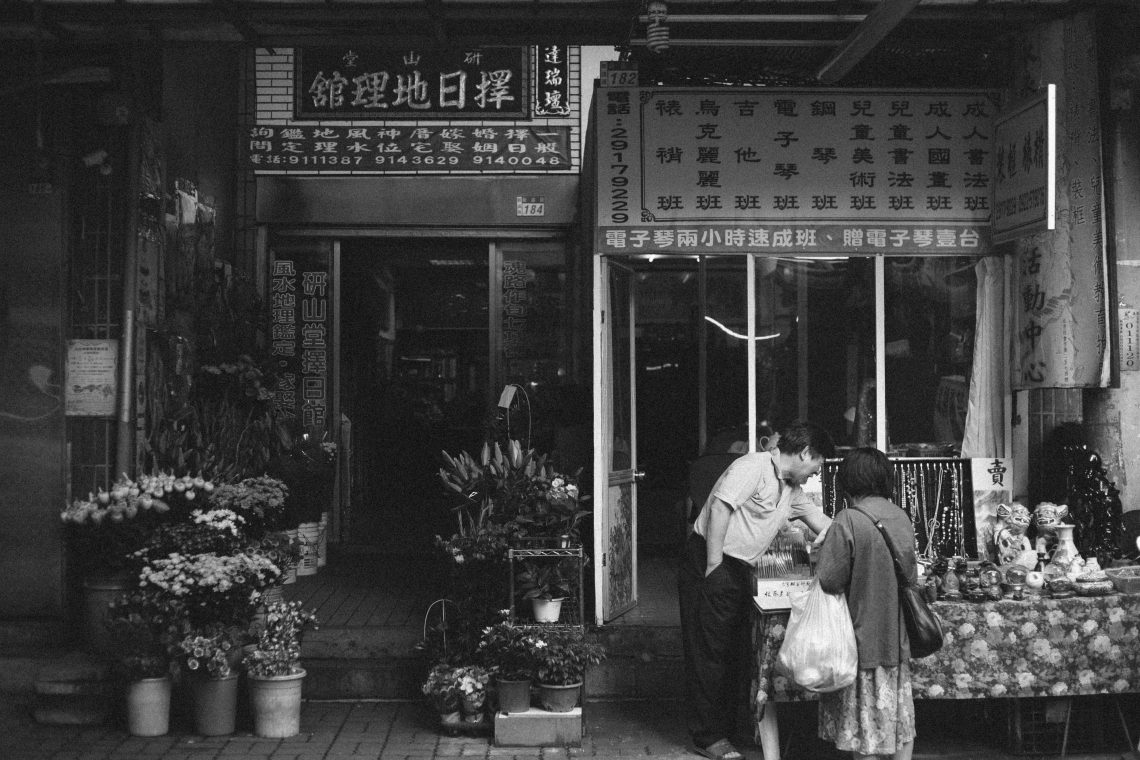 Longshan Temple Area
Where do I start? This would have to be one of my favorite corners in Taipei. How do I pay it justice? That's something I am most concerned with whenever I try and write a proper guide for you guys. If you happen to go to the exact same spot I want you to feel what I felt, to smell what I smelled, to eat what I ate. Of course, I also know that those are bad expectations to start with because we are all individuals and hence have different tastes etc. – but still I want you to experience what I experienced.
Whenever I visit the area, I will start with Longshan Temple since it's my favorite temple in Taipei. It's big but not grande. Tourists and locals alike come to pray and ask their gods for advice. It is formally a Buddhist temple but also has halls and altars for Chinese folk religion – it's a place that everyone feels welcome to have a break for the city. From there I would usually cross the street and walk to Guangzhou Street night market, which is directly connected to Huaxi Street night market, also known as snake alley. Y'all know I have a weak spot for snakes (I even wear one on my skin for the rest of my life) so when I first walked along snake alley it was both fascinating and appalling that snakes were held in small cages and eventually served as dinner to locals. While I don't have to agree with eating snakes (nor will I ever) I still find Huaxi street one of the most fascinating places. Around midday, it seems like a dead street with most of the shops closed, except my very favorite fresh juice bar, which doesn't have a google maps pin or anything. But if you do care to know; it's the very last shop in the market to your right, you will recognise it as it has all kind of fruits on display. They serve the best pineapple juice in town and I would travel from the other side of the city just to get one of their juices (it's around 1,25€ per juice).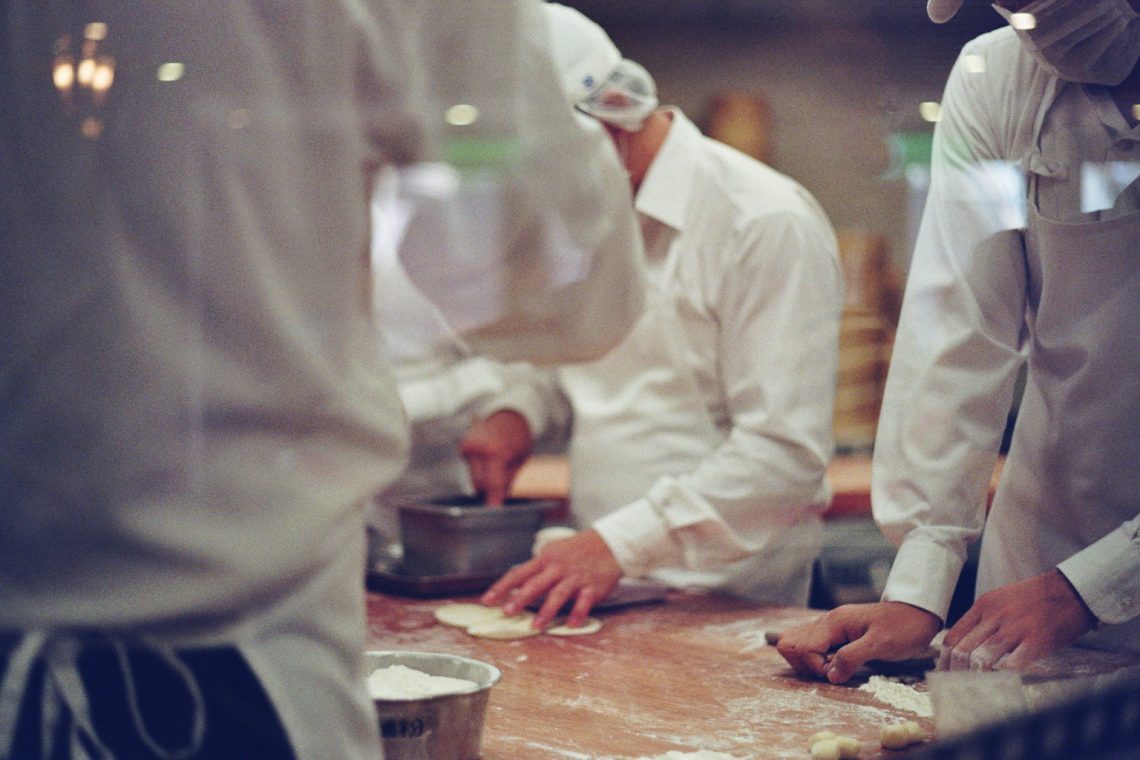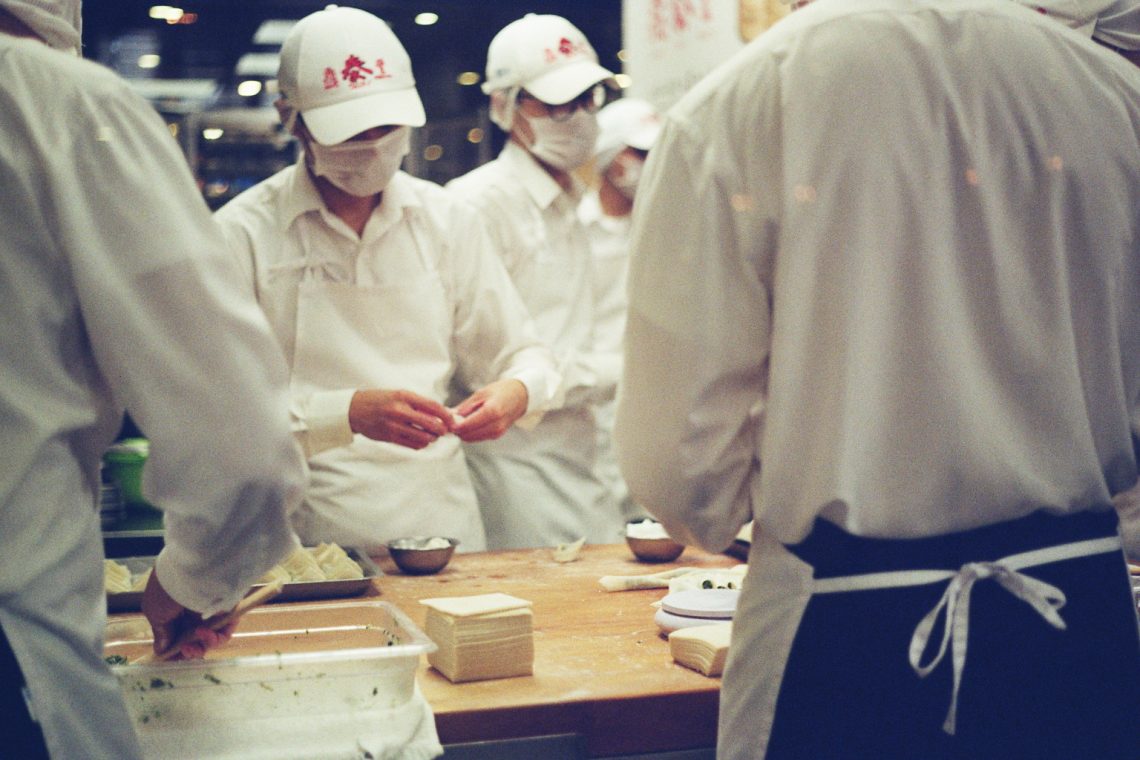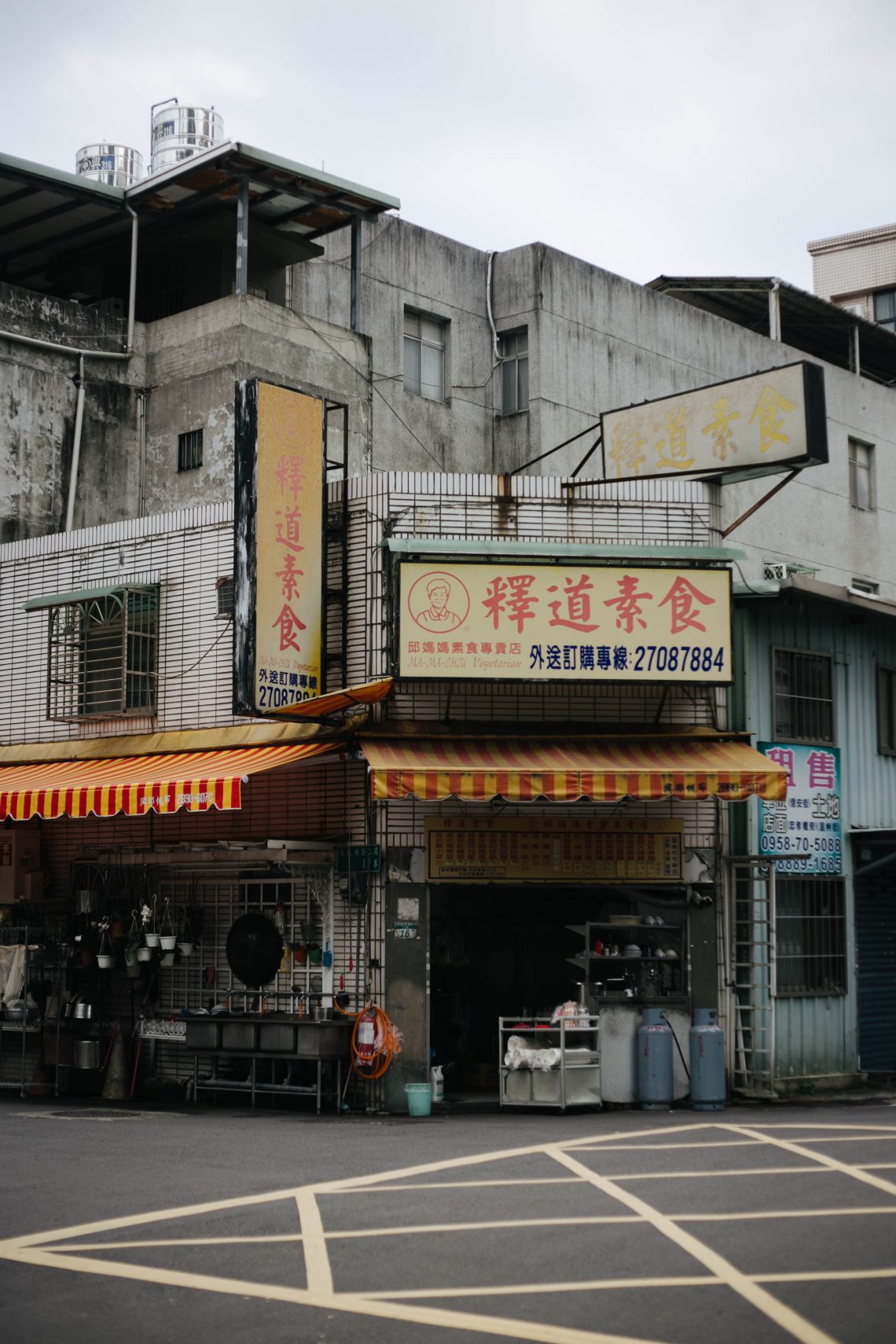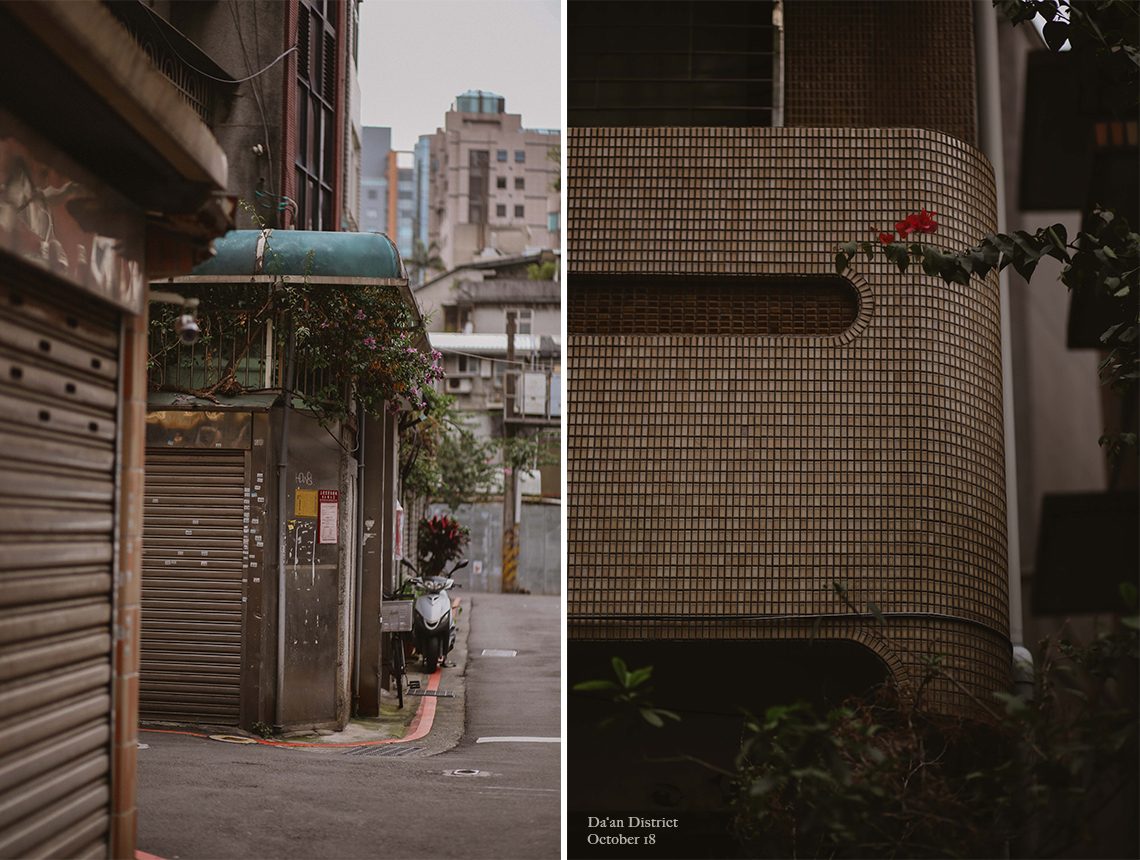 Da'an District
Da'an district is a central district with many many many amazing coffee shops, western cuisine restaurants, small food stalls, local restaurant, Korean bbq restaurants and I could go on and on and on but for your sake, I will not. Instead I am leaving it with this list of places that I would highly recommend to go to while being in Taipei.
This list has to start with Din Tai Fung because it's just one of those places you HAVE to visit while in Taipei. I haven't been to any of their other chains so far even though I could have gone. It just seems like something I want to visit while in Taipei and nowhere else. For all those visiting Taipei, I would couple the visit of Din Tai Fung with a visit of the Taipei 101 observatory. What I have always loved about DTF is the fact that you can watch the chefs prepare your dumplings at a speed that's not from this earth. Must eats are: Pork xiao long bao (also known as soup dumplings), noodles with minced pork sauce – just get one of these for the group to share, pork & shrimp dumplings, truffle xiao long bao, and for dessert get the sesame buns.
As it's open 24hrs it was a popular place to go after a night out while I was still living in Taipei. But even if you don't choose to go there in the middle of the night, they serve a mean Taiwanese breakfast with many different fried options. While I would usually recommend some of their dishes I am stopping myself here because part of the fun of Taiwanese breakfast is ordering lots of different dishes and just figuring out what's your thing, or isn't.
One of my favorite cafes serving a really good brew. It's on the expensive side of cafes in Taipei but it definitely makes up in great interior and even greater magazines to read while sipping on your coffee – or in the evening on your beer.
Less street food more fine dining. The owner Chao Wen Chen must be the sweetest restaurant owner there is – thanks again for all your help when we just couldn't decide what to go for! Definitely, pre-book a table as it's a popular place for locals to have a relaxed dinner with friends and family.
A decent spot for cold February lunch dates. Especially, if you turn up with a big group of people you usually don't have to wait for too long to get seated. It's not a high priced place and you get what you order.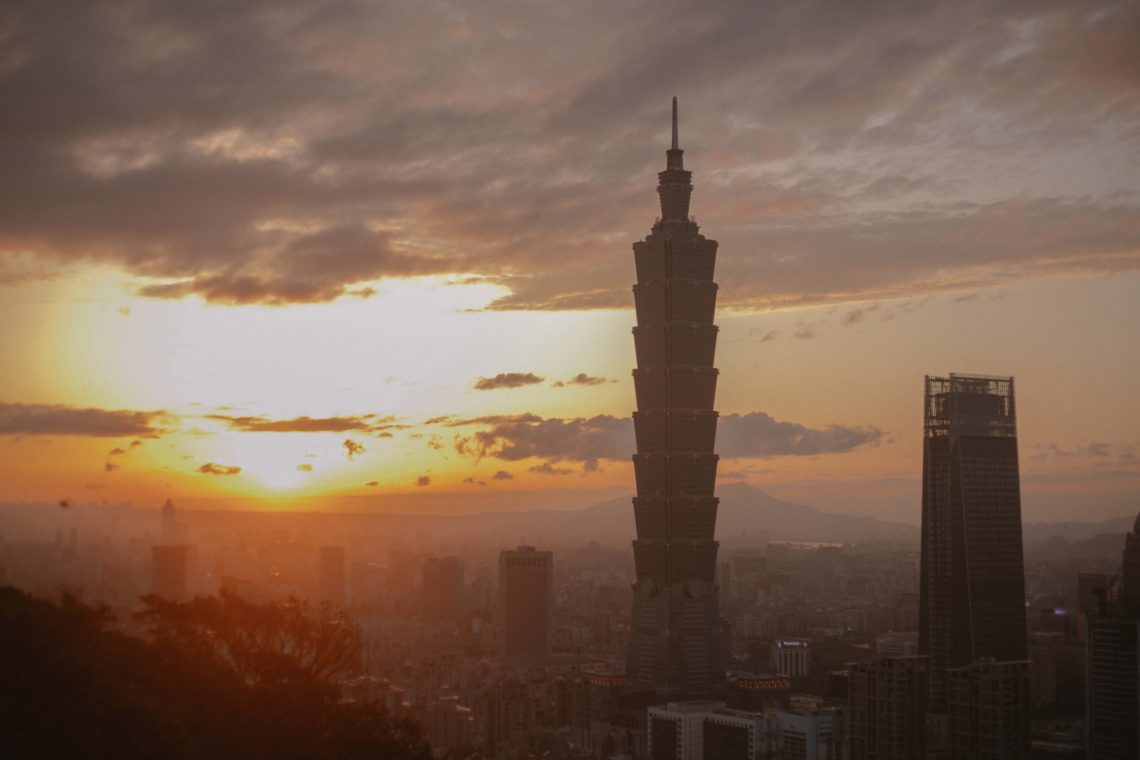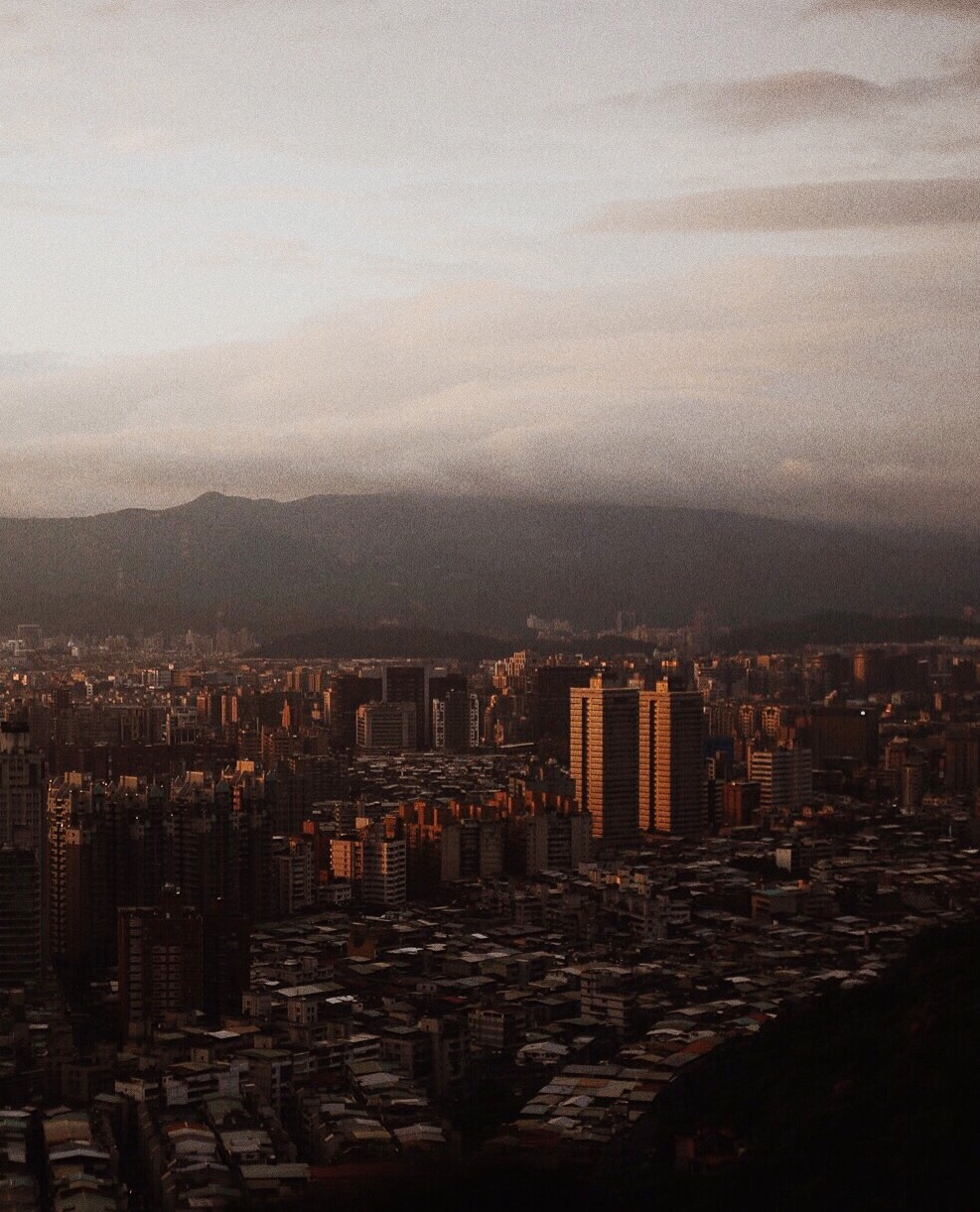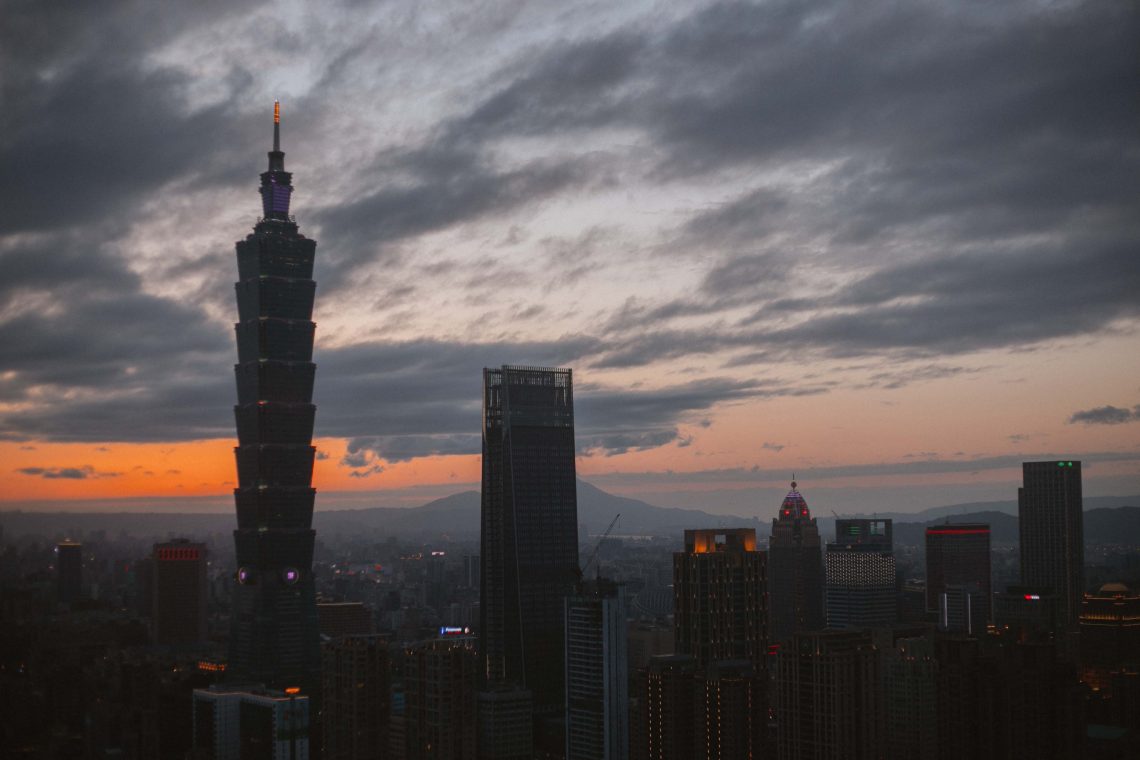 Elephant Mt.
Elephant Mountain will always be a special place in Taipei as many people have witnessed the most beautiful sunsets from there. Tourists, as well as locals, will be taking the steps to take that scenic photo on top of elephant mountain on a rock. It sounds quite ridiculous seeing it written down but it's just one of those things you gotta do once you are there. After you have taken the mandatory photo you continue walking up the little path. Walk past everyone, walk a little further and then just a little more – as soon as you see the locals or the guys with the huge (I really mean huge) cameras you know you found the spot. That's where you have to watch the sunset from. You are welcome. 
This is forever a work in process – with every trip I make it will grow until one day I and hence you will know all the secrets of the city.