Sandalwood Temple is a fragrance that gives me an instant feel of being at home and wrapped around a blanket. It's a very warm fragrance and overall on the heavier side of scents. East Indian sandalwood, creamy Madagascan vanilla, Haitian vetiver, Moroccan neroli and cedarwood weave together to form a scent that invokes the sacred and the sensual. All Sana Jardin fragrances are free from phthalates, artificial colorants, parabens and formaldehydes – besides all fragrances have a healing property, which  means they won't just make you smell pleasing but also help your mental well being (reason enough for me to buy it!).
price tag €€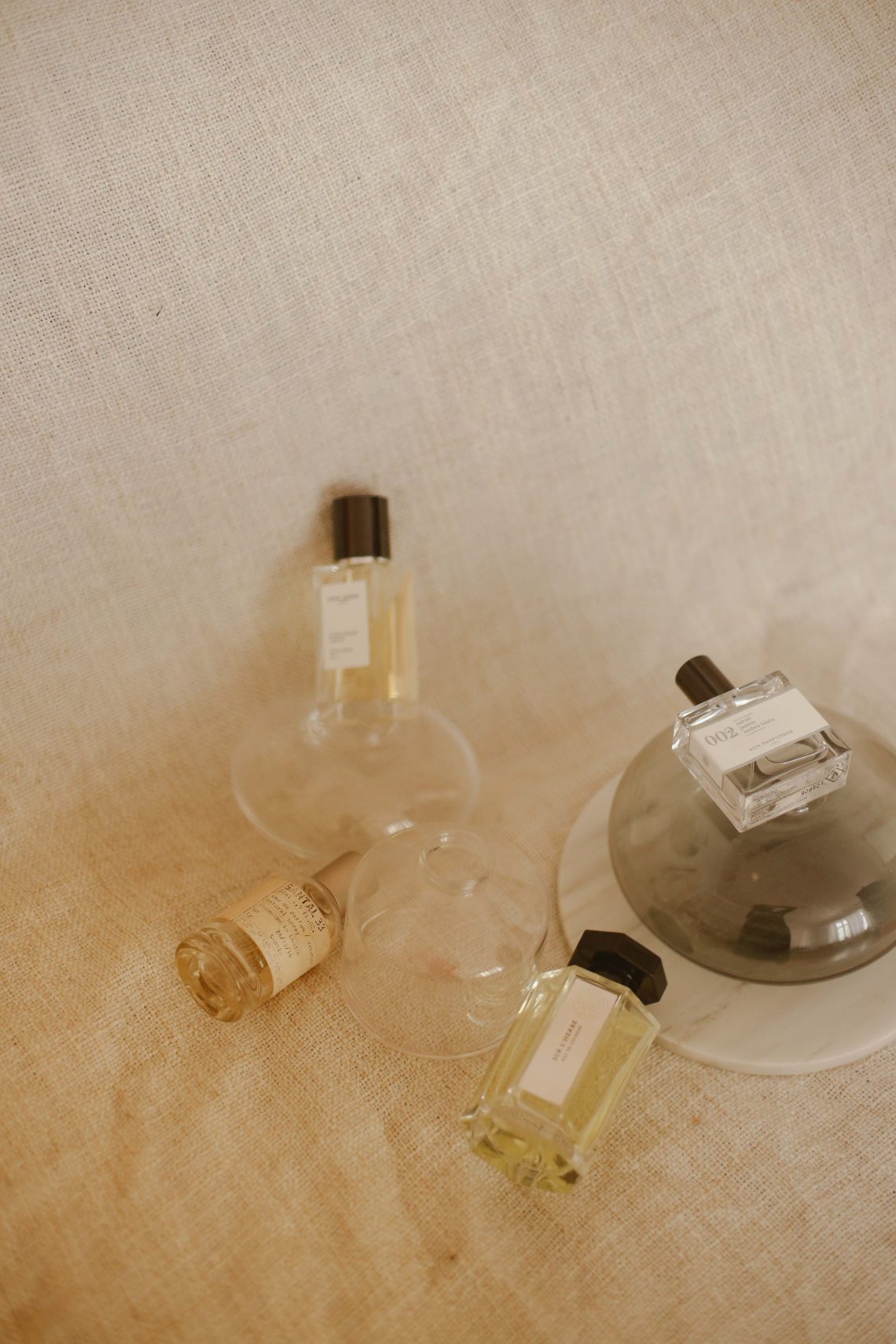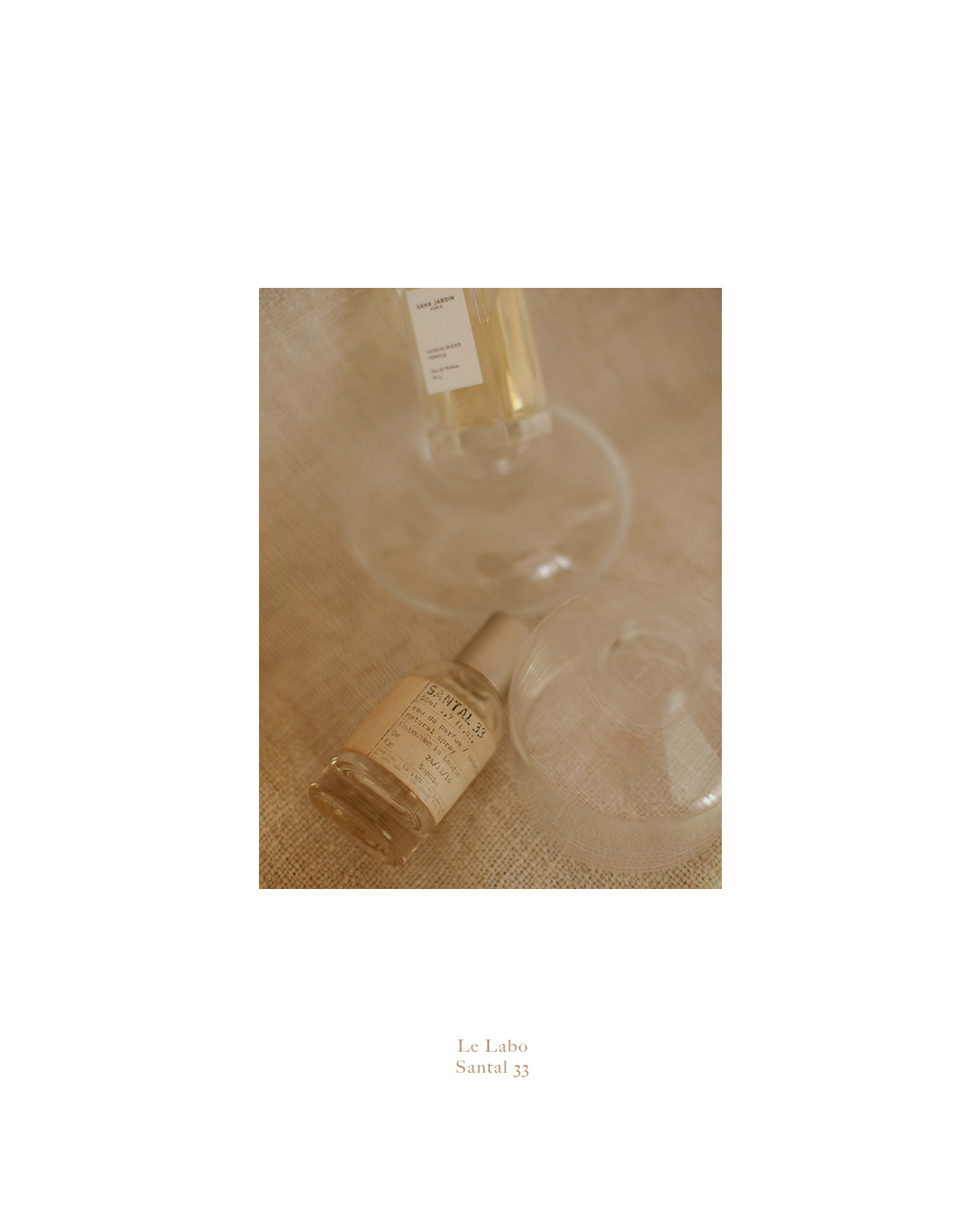 I have a long romance with Le Labo. When they first started out I had a real obsession with the branding, the images and of course the scents. Admittingly, the quite heavy price tag of the whole product range always made me stop buying into them at first. Eventually though I did have to buy into their best seller Santal 33. No regrets to this day even though some people have told me that they really dislike the scent. Yet, other's have told me it's the greatest scent they have ever smelled. So it seems to be an all in or all out sort of scent and I am completely content with that. The fragrance was inspired by those old Marlboro ads: A man and his horse in front of the fire on a great plain under tall, blue evening skies. Cardamom, iris, violet, ambrox which crackle in the formula were used for the scent. Bring to this formula smoking wood alloy (Australian sandalwood, papyrus, cedarwood) some spicy, leathery, musky notes, which ultimately give this perfume its unisex signature and addictive comfort.
price tag €€€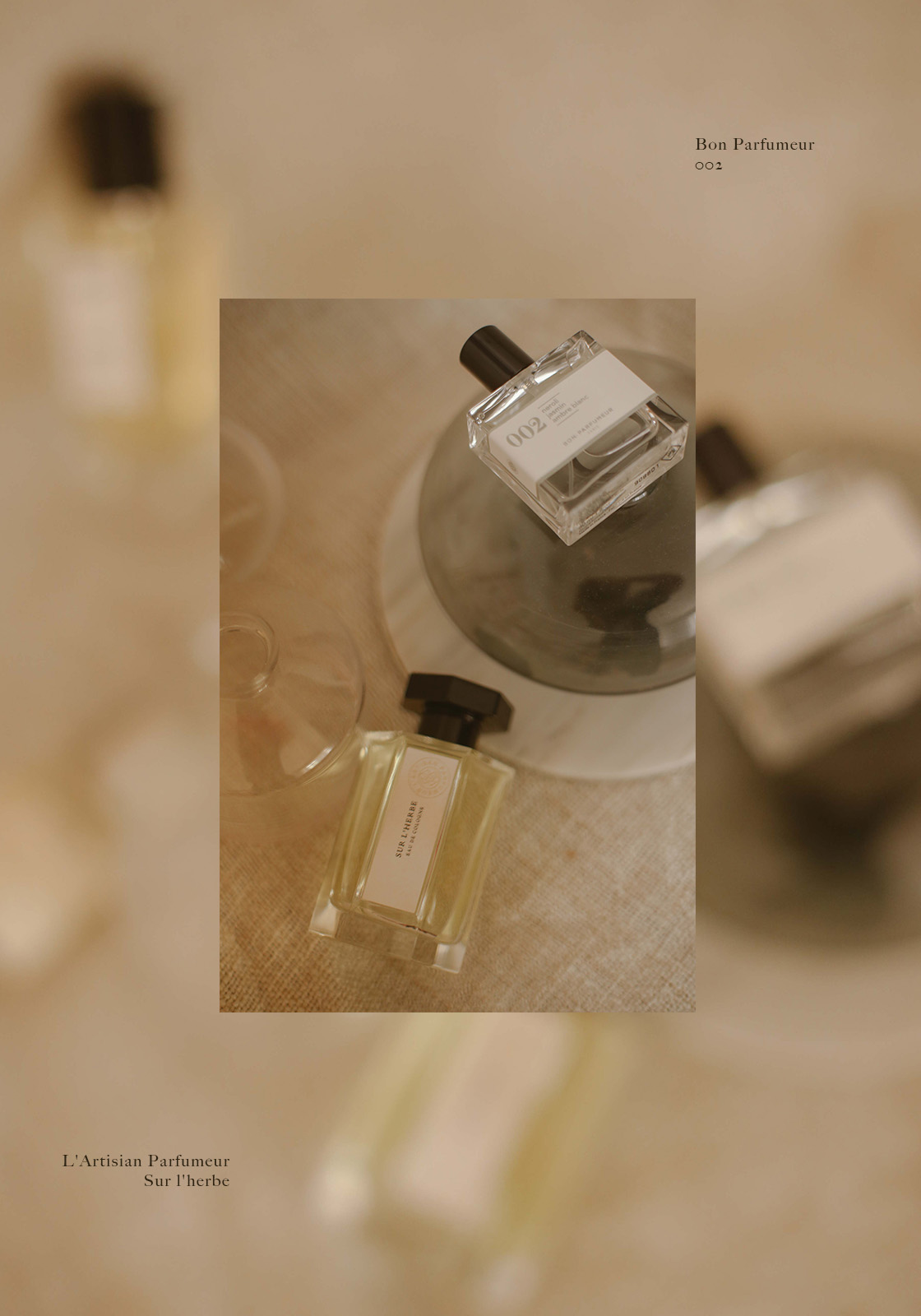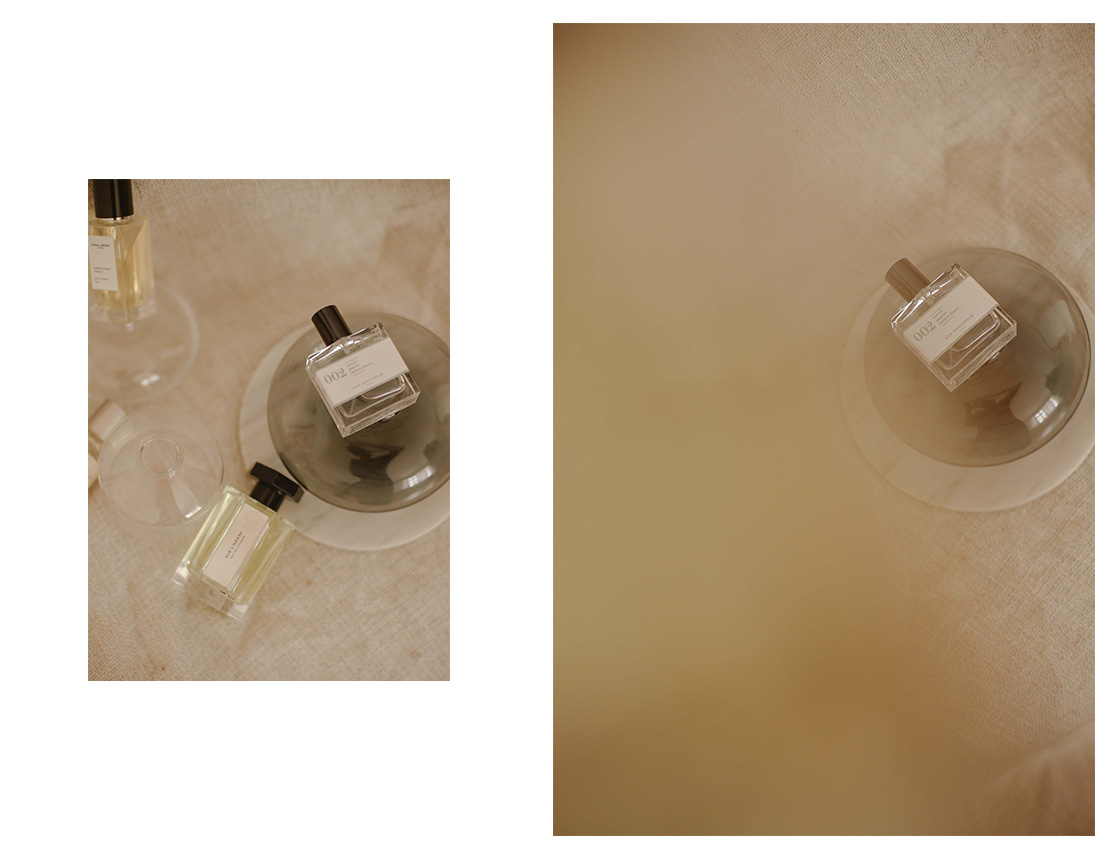 If I had to pick one fragrance for my daily use during spring and summer it would most definitely be Sur L'herbe by L'Artisian Parfumeur. The fragrance has a  crystalline and solar freshness, softened with a touch of musks. Every L'Artisian Parfumeur fragrance has a special heritage. This one was inspired by Edouard Manet's Déjeuner sur l'Herbe, evocative of an impressionist nature. The painting provoked a real scandal when first seen by art critics. Despite Manet's claims to classical art references, this scene, representing two fully dressed men with a naked woman picnicking in a forest, was considered as obscene by his contemporaries. It inspired the perfumer to reinvent neroli or rather, the distillation of the orange blossom petal plant, by injecting a saturation of light. He then placed at the heart of the cologne, a solar accord, to which he has added white musk and amber ingredients, which make this fragrance so unique to any other fragrance. It's one of those fragrances I will always get questions about whether I am at an event, the hairdresser or have an tattoo appointment (ok this actually happened the last time).
price tag €€€
Neroli, jasmine, white amber. Those are the key ingredients of this scent. White flowers are the guest of honor of this light fragrance and amongst those is the orange blossom. Between fresh and gentle, this scent opens up with bergamot. Everything melts gently in a scented cloud of musk and amber. By now you probably figured I have a thing for either bergamot, amber or/and musk in my fragrances. I have been obsessing over Bon Parfumeur for a while now especially cause niche perfumes usually come at a heavy price tag but the brand combine unusual fragrances and affordability, which is a big win for the fragrance world. While the scents I tried out before were all more heavy and for the colder times of the year 002 feels like the perfect scents for weekends in the sun, driving your car on the highway with all windows down. Short dresses, converse and an iced latte, that's when I want to wear 002.
price tag €